Where We're Responding
When a major disaster strikes or humanitarian crisis occurs, you can expect GlobalGiving to be a reliable partner, safely and quickly delivering grants and donations to trusted, local nonprofit leaders on the ground.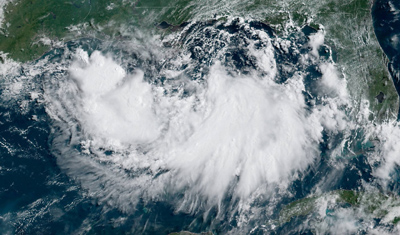 2019
Hurricane Barry
Hurricane Barry is causing catastrophic flooding in Louisiana and along the Gulf Coast.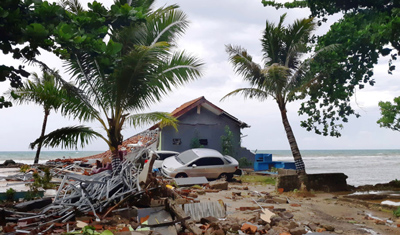 2018
Indonesia Sunda Strait Tsunami
A tsunami struck without warning on Indonesia's two most-populous islands, killing and injuring hundreds, and destroying numerous homes and buildings.
Funded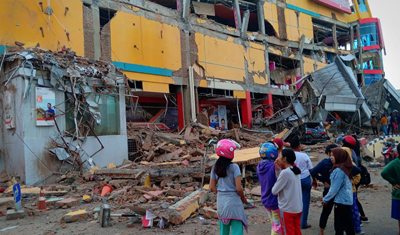 2018
Indonesia Earthquake and Tsunami
A 7.5 magnitude earthquake created a 15-foot tsunami, killing more than 400 people and displacing an untold number from their homes.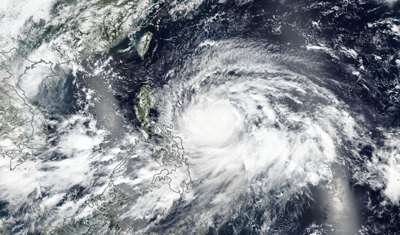 2018
Typhoon Mangkhut
Super Typhoon Mangkhut (known locally as Ompong) made landfall with winds as high as 170 miles an hour.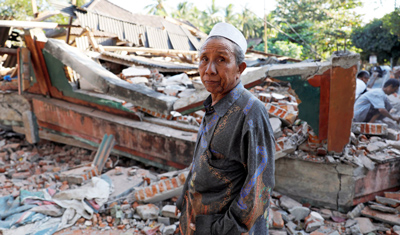 2018
Earthquake in Indonesia
A 7.0 magnitude earthquake in Indonesia caused extensive damage on Sunday, August 5, 2018, killing more than 98 people and displacing more than 20,000 from their homes.
Funded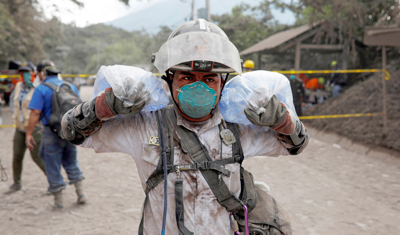 2018
Guatemala Volcano Eruption
The Fuego volcano in Guatemala erupted on Sunday, June 3, 2018, killing more than 60 people and displacing thousands from their homes.
Funded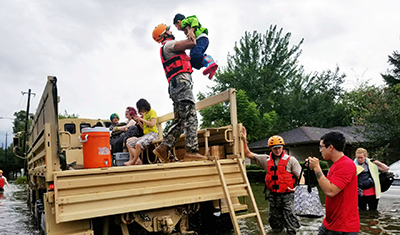 2017
Hurricane Harvey
Hurricane Harvey has caused widespread, catastrophic flooding and damage in Texas and along the Gulf Coast.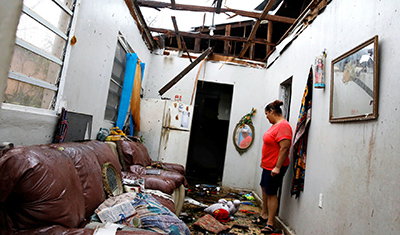 2017
Hurricane Maria
Hurricane Maria caused devastating destruction and flooding in the Caribbean, destroying homes in Puerto Rico, Dominica, and the Virgin Islands just two weeks after Hurricane Irma.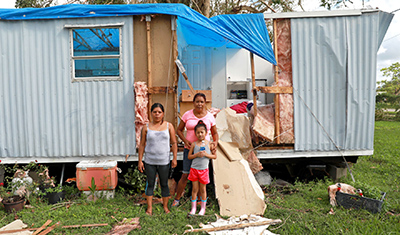 2017
Hurricane Irma in the US and Caribbean
Hurricane Irma is one of the strongest storms ever measured in the Atlantic and has caused catastrophic damage.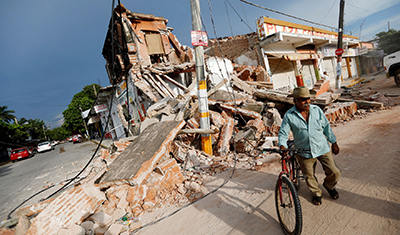 2017
Earthquakes in Mexico
On Sept. 19, 2017, Mexico City and surroundings including Morelos and Puebla suffered devastation from a 7.1M earthquake. This followed an 8.1M quake in Oaxaca and Chiapas on Sept. 7.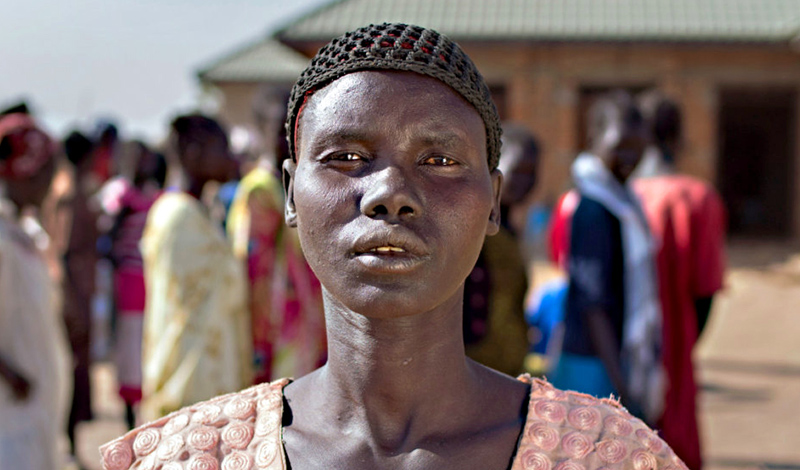 2017
Drought and Famine in East Africa
Civil war, drought, and instability have led to a famine in South Sudan and drought has led to food crises across the region.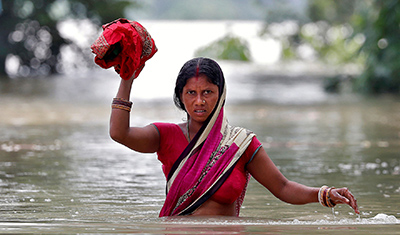 2017
South Asian Floods
More than 40 million people have been affected by severe flooding in Northern India, Nepal, and Bangladesh. Recent floods near Mumbai have displaced thousands of people.
Funded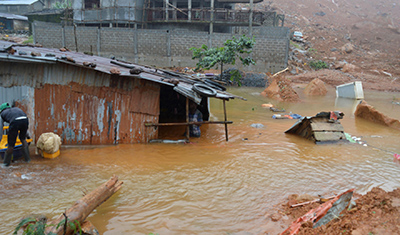 2017
Mudslides in Sierra Leone
On August 14, 2017 torrential flooding and mudslides swept through Sierra Leone near the capital, Freetown.
Funded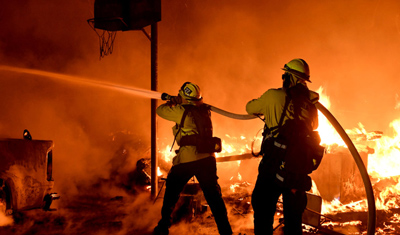 2017
Wildfires in California
Wildfires have spread rapidly through parts of southern California, destroying homes and prompting evacuations.
Funded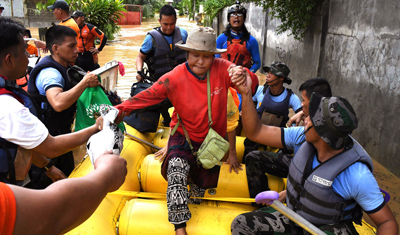 2017
Typhoon in the Phillipines
Tropical Storm Vinta (internationally named Tembin) caused devastating flash floods and landslides in the Philippines.
Funded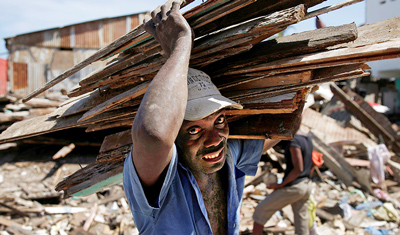 2016
Hurricane Matthew in Haiti
In September 2016, Hurricane Matthew caused severe damage in parts of Haiti, Jamaica, the Bahamas, Cuba, and the southeast United States killing over 1,000 people.
Funded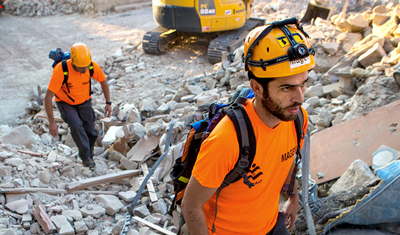 2016
Earthquake in Italy
In August 2016, a 6.2-magnitude earthquake hit central Italy, claiming 296 lives and severely damaging a number of towns across the region.
Funded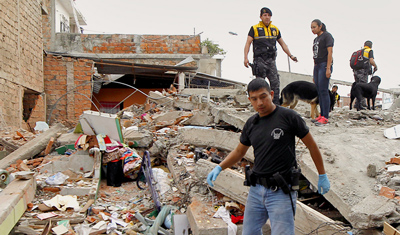 2016
Earthquake in Ecuador
In April 2016, a 7.8-magnitude earthquake struck Ecuador, resulting in at least 673 deaths, 27,732 people injured, and more than 26,000 survivors being relocated to emergency shelters.
Funded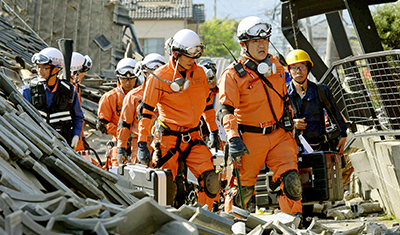 2016
Earthquake in Kumamoto
In April 2016, a series of powerful earthquakes shook the southern Japanese city of Kumamoto, resulting in at least 49 deaths, 3,000 injuries, and 44,000 people being evacuated from their homes.
Funded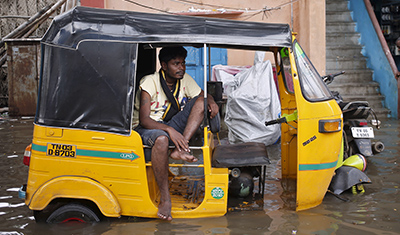 2015
South Indian Floods
In November and December 2015, torrential rain resulted in widespread flooding with Chennai being hit particularly hard. Hundreds died, 1.8M were displaced, and damages were estimated at more than $3 billion.
Funded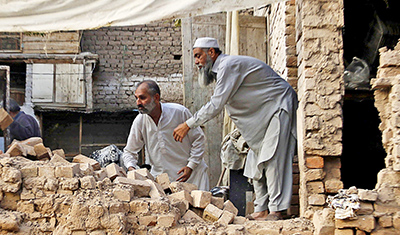 2015
Earthquake in Afghanistan
In October 2015, a powerful 7.5M earthquake killed more than 300 people and caused widespread damage to towns, villages, and remote regions in Afghanistan and Pakistan.
Funded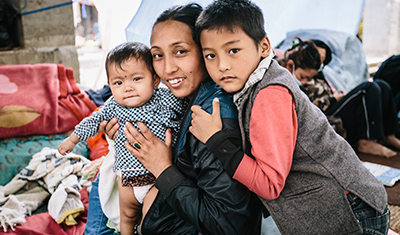 2015
Earthquake in Nepal
In April 2015, a 7.8M earthquake caused widespread destruction in Nepal. Thousands of people were killed and tens of thousands of people were displaced.
Funded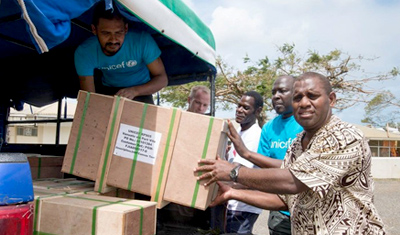 2015
Cyclone Pam in Vanuatu
Cyclone Pam, one of the most powerful storms ever to make landfall, has caused significant damage in Vanuatu, an island nation of over 200,000 in the South Pacific.
Funded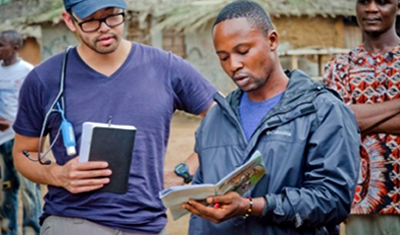 2014
Ebola Outbreak in West Africa
In the summer of 2014, Guinea, Liberia, Sierra Leone and Nigeria experienced the most lethal Ebola outbreak in human history. Local health workers struggled to contain the epidemic.
Funded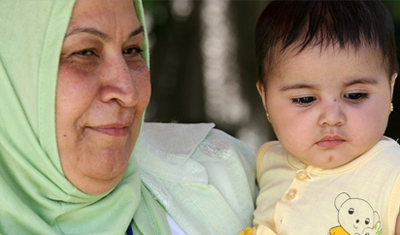 2014
Humanitarian Crisis in Iraq
As Islamic State forces take over broad swaths of territory in Iraq and Syria, ethnic minorities and women are particularly vulnerable to persecution. Thousands have fled their homes in search of safety.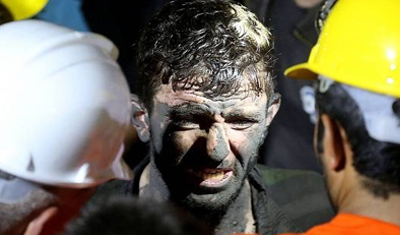 2014
Mine Accident in Turkey
On May 13th, 2014 a catastrophic explosion wrecked an industrial coal mine in Soma, Turkey, killing 301 miners and leaving more than 80 miners with injuries.
Funded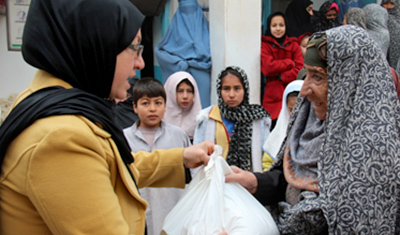 2014
Landslides in Afghanistan
On May 2nd, 2014 two mudslides buried 300 Afghan homes and damaged more than 1,000 others killing at least 350 people. The villages affected need substantial assistance in the reconstruction process.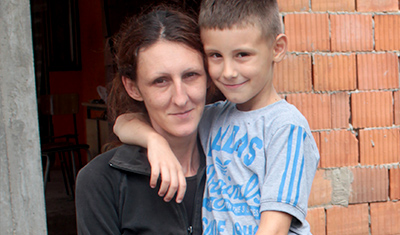 2014
Floods in the Balkans
In May 2014, the Balkans were hit with the worst floods the area had seen in 120 years causing the deaths of 35 people and the forced evacuations of over 30,000 Serbians and Bosnians.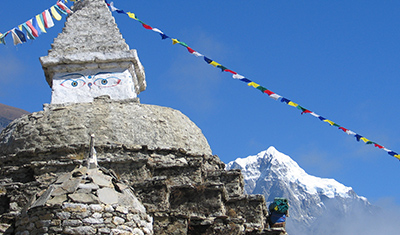 2014
Avalanche on Mount Everest
On April 18th, 2014 the worst avalanche Mount Everest has seen in decades killed 16 Nepali sherpas who were assisting climbers. The families needed assistance recovering emotionally and economically.
Funded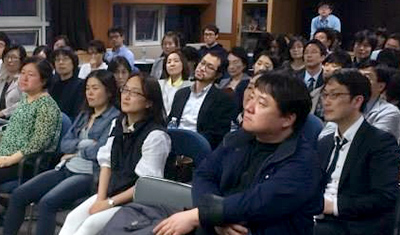 2014
Ferry Disaster in South Korea
On April 16th, 2014 a South Korean ferry carrying 476 people, many of whom were students, capsized in the East China Sea; only 172 people survived.
Retired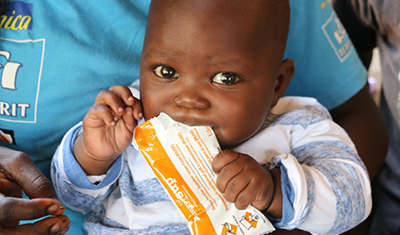 2013
Conflict in the Central African Republic
In 2013, an estimated 2.6M were in need of humanitarian assistance in the Central African Republic due to an ever worsening armed conflict between Muslim and Christian militias.
Funded
2013
Typhoon Haiyan
In November 2013, one of the strongest tropical cyclones in recorded history slammed into the Philippines. Doing more than $3M in damage, Haiyan claimed the lives of at least 6,340 people.
Funded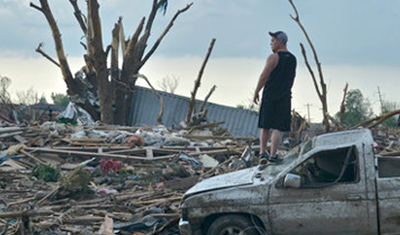 2013
Tornadoes in the Midwest
A tornado outbreak across the southeastern U.S. in May of 2013 killed 24 people, devastated families, and leaving Oklahoman children suffering from physical and emotional trauma.
Funded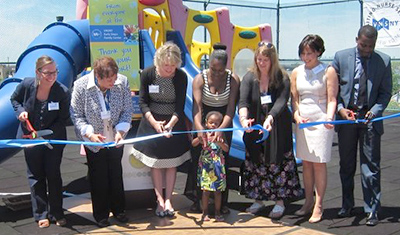 2012
Hurricane Sandy
In the height of the 2012 hurricane season, Superstorm Sandy raged up the Caribbean and eastern coast of the United States. The storm caused at least $68 billion in damage and claimed the lives of 150 people.
Funded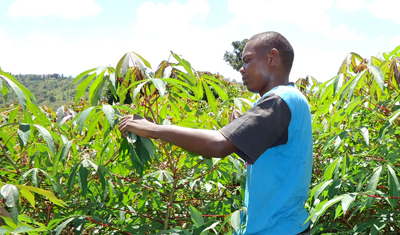 2011
Famine in East Africa
In 2011 and 2012, the East African region experienced the worst drought in 60 years. The poor farming conditions along with sporadic violence and civil war caused the deaths of at least 10,000 people per day.
Funded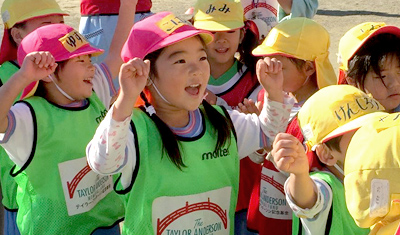 2011
Japan Earthquake and Fukushima Fallout
In 2011, a 9.0 magnitude earthquake struck off the Pacific coast of Japan, causing a tsunami and meltdown of the Fukushima Daiichi Nuclear Plant. Radiation still impacts residents daily.
Funded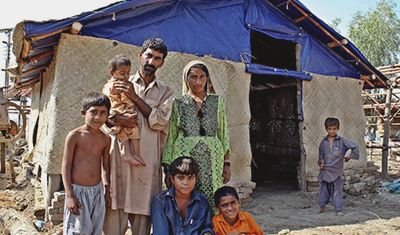 2010
Floods in Pakistan
In the summer of 2010, a heavy monsoon caused devastating flooding which covered approximately one-fifth of Pakistan's total land area in water. The monsoon killed about 1,700 people and displaced thousands more.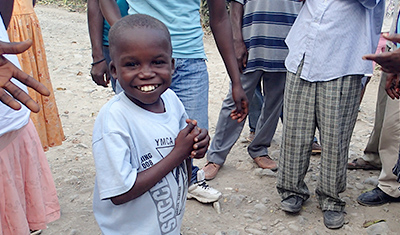 2010
Earthquake in Haiti
Early in 2010, a 7.0 magnitude earthquake with an epicenter just outside Port-au-Prince, Haiti affected at least 3M people.
WARNING: Javascript is currently disabled or is not available in your browser. GlobalGiving makes extensive use of Javascript and will not function properly with Javascript disabled.
Please enable Javascript
and refresh this page.