GlobalGiving Cookie Policy
Last Modified: April 9, 2019
This Cookie Policy ("Cookie Policy") provides information about how and when we use cookies and similar technologies on the GlobalGiving's website ("Website") and the choices that you have. It forms part of GlobalGiving's Privacy Policy.
Like most websites, our servers automatically collect certain technical information when you visit our Website, including your Internet Protocol address, browser type, browser language, the date and time of your visit, the referring URL, and, if you have visited our Website before, one or more cookies that may uniquely identify your browser. We also collect information about your activities on the Website, such as the pages you access.
These technologies help our Website function, allow us to understand how you use our services, assist us with our promotional or marketing efforts, and have a number of purposes that you can read about in this Cookie Policy. More information on cookies can be found at www.aboutcookies.org.
Where required by the law, when you first visit the Website, you will be asked to consent to the use of cookies and similar technologies on the Website, and if you accept we will use these technologies.
If you do not want us to use cookies as described in this Cookie Policy you may disable their use. For more information on how to do this visit www.dma.org.uk. Please note: if you do disable cookies, the performance of the Website may be affected and you may not be able to take advantage of the full range of services we offer.
Technologies Used
Cookies
Cookies are small data files sent from a server to your web browser. They are stored in your browser's cache and allow a website or a third party to recognize your browser. There are three primary types of cookies:
Session cookies are specific to a particular visit and carry information as you view different pages so you don't have to re-enter information every time you change pages or attempt to checkout. Session cookies expire and delete themselves automatically in a short period of time like after you leave the site or when you close your web browser.
Persistent cookies remember certain information about your preferences for viewing the Website, and allow GlobalGiving to recognize you each time you return. Persistent cookies are stored on your browser cache or mobile device until you choose to delete them, and otherwise typically delete themselves at expiration.
Third-party cookies are placed by someone other than GlobalGiving, and may gather browsing activity across multiple websites and across multiple sessions. They are usually a type of persistent cookie and are stored until you delete them or they expire based on the time period set in each third-party cookie.
Cookies store data about your use, but they are helpful because they enable key functionality, such as checkout and login, and allow us to customize your experience. You can configure your desktop or mobile browser's settings to reflect your preference to accept or reject cookies, including how to handle third-party cookies (see Managing Cookie Technologies below).
Other Technologies
In addition to cookies, GlobalGiving (like many other websites) uses similar technologies to allow us to achieve our mission of helping direct more donations to grassroots charities around the world:
Web beacons: These are tiny graphics (sometimes called "clear GIFs" or "web pixels") with a unique identifier that are used to understand browsing activity. In contrast to cookies, which are stored on a user's computer hard drive, web beacons are rendered invisibly on web pages when you open a page.
Social widgets: These are buttons or icons provided by third-party social media providers that allow you to interact with those social media services when you view a web page or a mobile app screen. These social widgets may collect browsing data, which may be received by the third party that provided the widget, and are controlled by the third parties. Out of respect for your privacy, GlobalGiving has begun to migrate away from social widgets to simple hypertext links.
UTM codes: These are strings that can appear in a URL (the "Uniform Resource Locator," which is typically the http or https address entered to go to a web page) when a user moves from one web page or website to another, where the string can represent information about browsing, such as which advertisement, page, or publisher sent the user to the receiving website.
Local storage objects: These (sometimes called flash cookies) are sets of data that can be stored on your browser by a site or app. They can be used to maintain preferences, maintain a history of usage, or even maintain the state or settings of an app.
Purposes
We use several tools (described below) to collect information about use of this Website. These tools collect information such as how often you visit this Website, what pages you visit when you do so, what elements you interact with, what other sites you used prior to coming to this Website, and 3rd-party audience data (such as age, gender and interests). We use the information we get from these tools to improve our Website, for website analysis and statistics and respond to service requests you make.
Security and Authentication (Strictly Necessary)
Some cookie and similar technology functions are necessary and vital to ensuring that GlobalGiving works properly for visitors and users, such as: maintaining the security, safety, and integrity of the site, authentication and logging into GlobalGiving (including remembering permissions and consents you have granted), and ensuring the ability to securely complete transactions.
Account and User Preferences
Some technologies are used to remember your account and preferences over time, such as remembering your account or keeping yourself logged in when returning to GlobalGiving, maintaining your choices on GlobalGiving features and how you want GlobalGiving to appear, including keeping track of your preferred currency and location, and customizing content based on how you use GlobalGiving.
OneTrust: GlobalGiving works with OneTrust to allow you to modify your cookie preferences, consent to our use of cookies, and to store your settings across visits. It is ironic that we need to use a cookie to track your preferences about cookies, but that is how web browsers work.
Social Networks
Facebook: We use various Facebook plugins and cookies to make it easier for you to log in, share content, and so we can track usage of the site from Facebook posts and ads. You can opt-out of Facebook tracking here: https://www.facebook.com/ads/preferences/
Security, site and product integrity
We use cookies to help us keep your account, data and the GlobalGiving site safe and secure.
For example, cookies can help us identify and impose additional security measures when someone may be attempting to access a GlobalGiving account without authorization, for instance, by rapidly guessing different passwords. We also use cookies to track common usage patterns of the site to prevent and limit credit card thieves from using our site to test stolen cards.
Sift Science:: We use Sift Science to track basic website activity to prevent credit card fraud. This is a legitimate business interest for both GlobalGiving as well as consumers-at-large. Information gathered by Sift Science is only used for fraud prevention and detection. We only use this information when improving our fraud prevention settings and when reviewing questionable transactions.
Performance and Analytics
Some technologies help provide performance data on how the services are functioning in order to improve GlobalGiving and the services. This includes, for example, data on site functionality and speed to help us optimize GlobalGiving, data on how the services are used, which helps us improve your experience on GlobalGiving, and data to help us detect and gather information about bugs to help make GlobalGiving work better.
Google Analytics: We use Google Analytics to determine aggregate performance metrics about our site. Google Analytics collects only the IP address assigned to you on the date you visit this site, rather than your name or other identifying information. We do not combine the information collected through the use of Google Analytics with personally identifiable information. We also leverage Google's DoubleClick ad network to obtain aggregate demographic and interest data about of visitors. We have no method to map this aggregate data to personal data and only use this data provided by Google to better understand our visitors and refine our marketing strategy while keeping our overhead and administrative costs low.
Although Google Analytics places a permanent cookie on your web browser to identify you as a unique user the next time you visit this site, the cookie cannot be used by anyone but Google. Google's ability to use and share information collected by Google Analytics about your visits to this site is restricted by the Google Analytics Terms of Use and the Google Privacy Policy. You can read more about Google Analytics cookies, change your preferences for Google Ads Settings, or you can opt-out through Google Ads Settings. In addition, Google also provides a Google Analytics opt-out plug-in for the web.
FullStory: We use FullStory to track user interactions for the purpose of improving user experience and responding to customer service cases. Session data is retained for 14 days, after which time it is deleted. We only use data collected from FullStory to analyze usability improvements, detect flaws and shortcomings in our site, and to provide world-class customer service to help solve problems in direct response to a user's request. You can opt-out of FullStory here: https://www.fullstory.com/optout/
VWO: We use VWO to run interactive tests on our website ("A/B Tests") to help us improve the user experience. VWO uses persistent visitor-level and local storage cookies to understand visitor's behavior and track visitor journeys on the website to deliver the best experience. The cookies track the variation a visitor views and help serve the same variation to the visitor consistently, track their goals, and determine whether they are part of a campaign, and so on. Read the VWO cookie policy here.
You can find more information on specific cookies and tools in our Cookies & Similar Technologies Disclosures.
Lawful Basis for the Processing
Certain cookie technologies are employed to make the site function for its intended purpose, and are provided based on contractual necessity based on your agreement with GlobalGiving to perform the services you have requested. These include the functions strictly necessary to the service noted above.
By choosing to use our Website after having been notified of our use of cookie technologies in the ways described in this Cookie Policy, and, in applicable jurisdictions, through notice and unambiguous acknowledgement of your consent, you agree to such use.
Managing Cookie Technologies
You can reset your browser to refuse all cookies or to indicate when a cookie is being sent. However, some website features or services may not function properly without cookies. On most web browsers, you will find a "help" section on the toolbar. Please refer to this section for information on how to receive a notification when you are receiving a new cookie and how to turn cookies off. Please see the links below for guidance on how to modify your web browser's settings on the most popular browsers:
Third-Party Tools
Various third parties provide browser plug-ins and apps that can help provide you information on, and limit or block, third-party cookies, web beacons, and some Javascript-based technologies. Note that use of these plugins may impact GlobalGiving's functionality and your experience using our website. GlobalGiving cannot vouch for the efficacy of a particular third-party product, but popular products that provide these privacy enhancements include Ghostery and AdBlock Plus.
Technical Details
A detailed, technical description of cookies used by GlobalGiving can be found in our Cookies & Similar Technologies Disclosures.
Other Cookie Recommendations
The staff at GlobalGiving love having cooking and baking contests where we share our favorite foods with each other. To that end, please enjoy one of GlobalGiving's staff's favorite desserts: Better Chocolate Chip Cookies.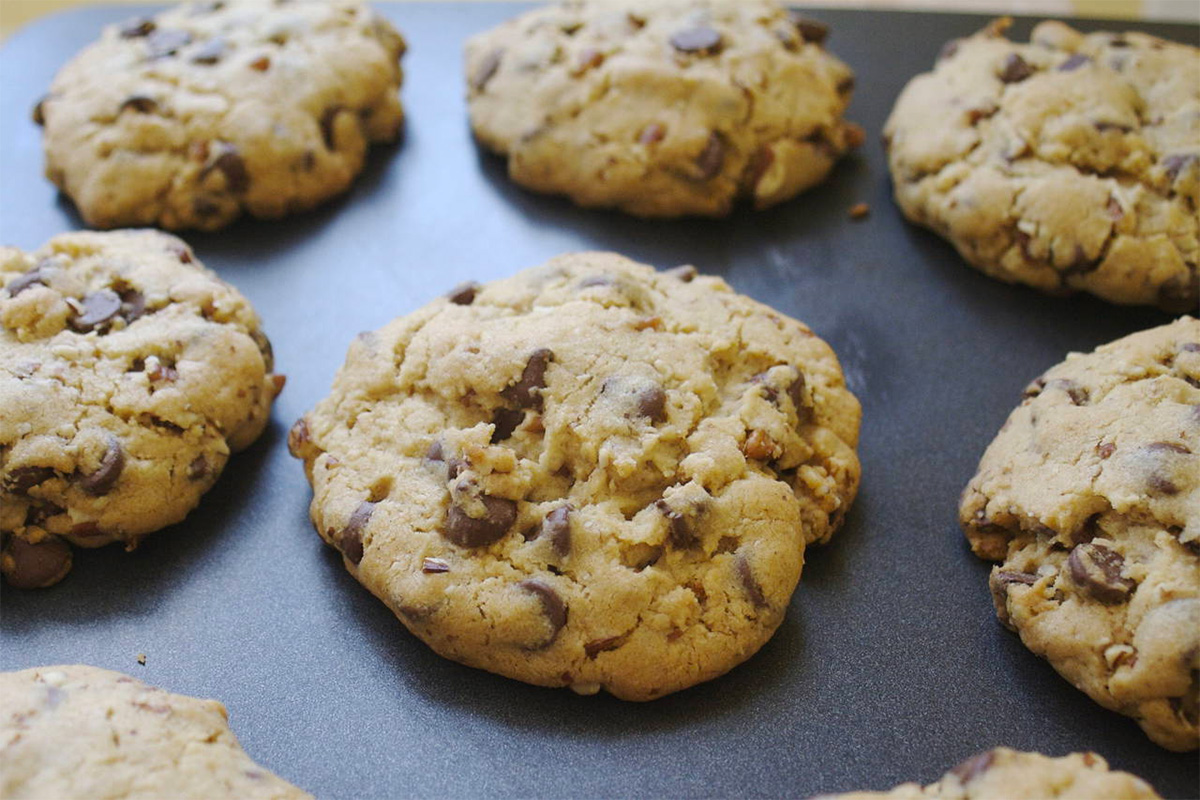 Contact Us
You may contact us by using the "Contact Us" links on the footer of our Website or by sending an email to privacy@globalgiving.org. We try to reply promptly to every message we receive. This information is used to respond directly to your questions or comments. We also may file your comments and share them with our customer care team to improve our service in the future.
Last Modified: April 9, 2019