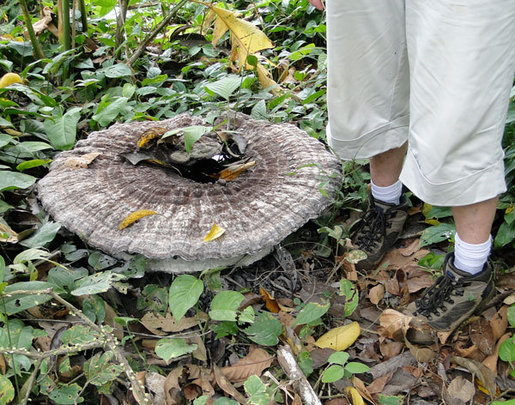 Thank you so much for supporting Rio Sol Bio Corridor, Maleku Reserve, Costa Rica this past month!
Through the generosity of 94 people, we were able to raise $2,384 that will go to support Rio Sol Bio Corridor, Maleku Reserve, Costa Rica run by La Reserva Forest Foundation.
These funds received from the "Project of the Month Club" will be used, starting at the end of May, to begin buying the trees from the landowners, preparing the lands and planting the first 16,000 trees on the banks of the Rio Sol in Costa Rica. Additionally, these funds will be matched by one of La Reserva's corporate sponsors!
In a recent update, Roberta Ward Smiley, the founder and President of La Reserva Forest Foundation said:
"La Reserva Forest Foundation was busy at the Maleku Reserve looking at all of the landowner's nurseries, counting trees and identifying the different species. We now have a tree list started with over 50 species so far and over 25 other species that we will be concentrating on in the next few months. That brings the species count to 75, more that the 70 different species we plant per hectare on all of our reforestation projects.
We have been working exclusively on the eastern bank of the Rio Sol but [last month] signed on the first non-indigenous landowner on the western bank. He has one kilometer of river frontage and will be reforesting a ten-meter swath along the entire length. His neighbor to the north has an even longer frontage of pasture along the river and he may be interested in participating in the project as well. This biological corridor project is becoming a reality. There will be a beautiful native forest for many kilometers on both sides of the Rio Sol where before there was only cow pastures and much erosion."
We are thrilled to hear about the incredible work La Reserva Forest Foundation is doing and are proud to support their efforts through the Project of the Month Club.
This month in honor of mothers around the world, we're pleased to announce that Immunization for Tribal Children and Young Mothers is the project of the month for May 2011.
Immunization for Tribal Children and Young Mothers, run by Seva Mandir, organizes camps to provide immunization to pregnant women and children under two years old. Seva Mandir started running reliable immunization camps in this area as the complete immunization rates here were as low as 2.6%. Seeing the stupendous success of the intervention, they have enlarged the coverage of this project to the 200 rural pre schools that Seva Mandir runs. These pre-schools reach out to about 5,000 very young, malnourished children who are provided safe, loving day care, nutritious food and pre-school learning. The complete immunization rates of the children attending the Balwadis is only 19%, hence the need for this immunization. These immunization camps are run in remote areas of India where government health facilities don't reach and target six diseases: tuberculosis, tetanus, measles, diphtheria, polio, and pertusis. Pregnant women also get pre-natal care and advice to boost their health during pregnancy.
These programs have helped women like Daku Bai. Daku Bai came to Seva Mandir's immunization camp, held in the early childhood education center in her village, for the first time in 2010. She was several months pregnant with her first child and came to receive her tetanus vaccination and get a health check-up. After receiving her vaccination, she had her weight checked, her hemoglobin level tested, and her blood pressure taken. She was found to be anemic and was counseled by the nurse to eat dark green vegetables and eggs and to take iron-folic supplements from the local government health center. She continued to receive healthcare throughout her pregnancy.
Thank you for supporting the immunization for hundreds of children and women in these villages.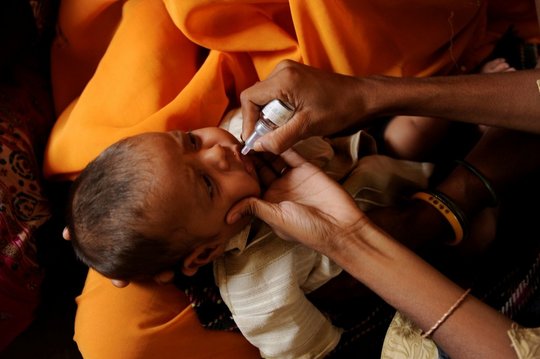 Links: