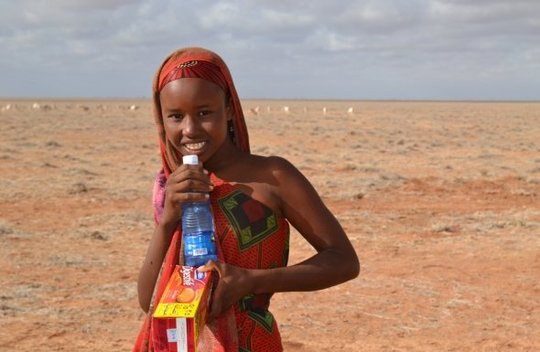 Hello GlobalGivers!
Thank you so much for your donation to Horn of Africa Drought and Famine Relief Fund! Together, we have raised $53,760 to support relief programs dedicated to saving lives. Your generosity is providing food and water and other emergency supplies throughout Somalia, Ethiopia, Kenya, Djibouti, and Uganda. Although millions of people living in the Horn of Africa are still affected by the drought and famine, your donations are making a positive difference in the following ways:
Lifeline Energy is distributing solar and wind-up radios to new refugees who have fled the famine so that they can have access to information on how to sign up for food rations and find their family members.
ActionAid International is providing 120,000 people with emergency food and water supplies. ActionAid is feeding many children at school so that they continue pursuing their education to become the leaders of the future.
International Medical Corps has deployed an Emergency Response Team to provide food, water, and sanitation supplies to people living in refugee camps in Kenya, Somalia, and Ethiopia. They are training local health care workers and communities to respond to the food crisis.
Mercy Corps is reaching out to people in towns and villages so that they don't need to move to overcrowded refugee camps. In some areas, food is available, but food prices have skyrocketed. Therefore Mercy Corps is delivering food vouchers in addition to water and water purification.
Edesia, Inc is providing a nutritionally-fortified peanut paste called Plumpy'Nut to children and families suffering from severe malnutrition. With Plumpy'Nut, children can make a full recovery from malnutrition within 4-10 weeks.
Save the Children is supplying emergency nourishment to children in the form of food, water, medicine, and nutritional supplements. They are also helping mothers regain their strength so that they can nurse their babies again.
MADRE is supporting Womankind Kenya to provide nutritious food, emergency water supplies, health kits and oral rehydration salts to mothers and their children.
Retrak is responding to children who fled to the city to escape the famine. Many of these children live on the streets, so Retrak is providing outreach, sports, medical care, food and shelter, counseling, education, and resettlement with families or foster families to help these children "realize their potential and discover their worth."
Relief International is screening children for malnutrition and has treated close to 2,000 children through feeding programs. They have also started long-lasting projects such as rainwater collection and well-drilling to help prevent famine from recurring in the future.
US Association for UNHCR funds the United Nations Refugee Agency's work protecting and providing for refugees around the world. In the Horn of Africa, new arrivals are flowing steadily into UN refugee camps. Your donation will help to deliver blankets, high energy biscuits, tents, and other relief supplies to those who have left their homes in search of food and water.
Merlin USA is active in Kenya, Ethiopia, and Somalia, running health facilities and mobile clinics. Merlin is identifying and treating children suffering from malnutrition, providing nutritional supplements, and providing health care to men, women, and children.
World Concern is providing emergency food, water, and supplies to the most vulnerable populations affected by the famine. They are also working to expand the capacity of existing wells by operating pumps 24 hours a day.
In addition to emergency relief, many of our partners are investing in wells, rainwater collection, and farming to help families become better at surviving future droughts; working to prevent such catastrophic famines from occurring in the future.
Thank you again for your generous donation.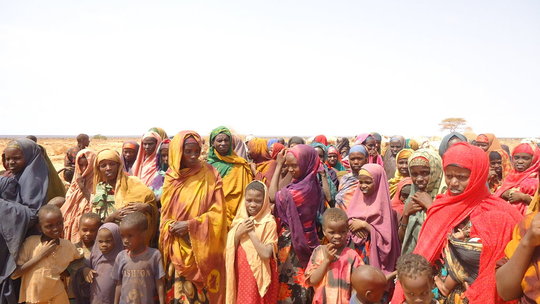 Links: