Coronavirus Relief:
What's Happening and How to Help

A new coronavirus outbreak has caused more than 2,000 deaths and 75,000 confirmed cases, primarily in China. Patients and front-line medical responders in high-risk areas need supplies and continued support as the crisis unfolds.
Each of the projects below is led by a vetted, GlobalGiving nonprofit partner responding to the outbreak. These projects include efforts to stop the spread of the virus and help patients recover from it, as well as education initiatives aimed at prevention. You can donate directly to a specific project, or you can give to GlobalGiving's Coronavirus Relief Fund. (Please note: We cannot accept donations originating from Mainland China in accordance with the Law of the People's Republic of China on Administration of Activities of Overseas Nongovernmental Organizations.)

We believe organizations that are deeply rooted in local communities are often in the best position to provide long-term support for disaster victims. Your donations to locally driven organizations have the potential to strengthen disaster-response capacity so that people in the affected areas are better equipped to face future disasters. Read more about our approach to disaster relief.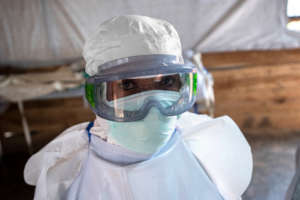 Since the novel Coronavirus known as 2019-nCoV was first detected in December, the number of confirmed cases has risen quickly, reaching more than 43,000 cases by February 10. International Medical Corps is providing training, medical supplies and emergency medical response planning in high-risk locations to help control the epidemic and save lives. This work is taking place in close coordination with the World Health Organization, ministries of health, and other global and local organizations.
As of February 3, 2020, the death toll in China due to the coronavirus has risen to 361 with 17,205 confirmed infections. This fast-spreading new virus has caused great alarm and Wuhan, the center of the outbreak, has been locked down. Hospitals in China are flooded with patients and are running low on essential supplies such as masks and gloves. Civic Force and our partners have sent disaster response staff with essential supplies to distribute and combat the outbreak.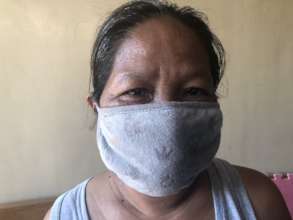 The coronavirus is now in our country with at least one confirmed infected and many more under suspicion of being infected. Panic mainly due to lack of information is happening and with poor health-care system and slow government response, there is a need for civil society to take part in the education and knowledge-sharing campaign as well as provide immediate assistance to individuals who show sign of being infected.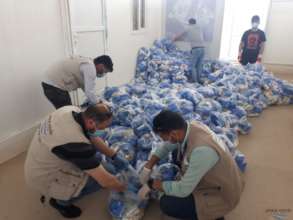 Supported by ARROWS (airborne medical search and rescue) based in Japan, Peace Winds has dispatched staff to Shanghai (located close to Wuhan), where there are many confirmed infected patients. Assistance activities currently involve distribution of medical masks and supplies to local partners and hospitals, and ongoing needs assessment.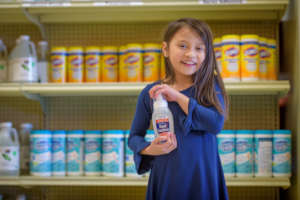 As the novel coronavirus continues to spread, our staff are providing emergency protective supplies to families and health workers in affected areas in China and supporting health training to keep people safe. When a crisis strikes, World Vision is there. We respond immediately with life-saving help and supplies to support families as they recover and rebuild.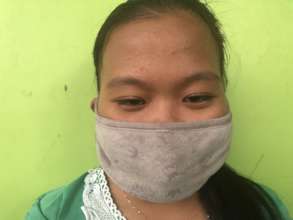 The Philippines has thousands of seafarers and Overseas Filipino Workers (OFWs) which might carry the novel corona-virus back to their home-place and spread the contagion. The virus emanates from Wuhan, China and is now spreading worldwide. This project will educate local people by means of leaflets, social media and small meetings on how to detect symptoms, what to do in order to prevent transmission and how to practice health precautions when a case starts to appear and infect people.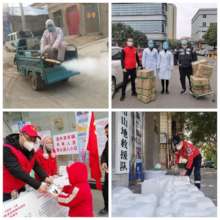 Donations will support containment efforts and services for affected communities in China. The fund will help meet needs for healthcare, foods, and counseling service in partnership with our nonprofit partners over 31 provinces in China. (Please note: GlobalGiving cannot accept donations originating from Mainland China in accordance with the Law of the People's Republic of China on Administration of Activities of Overseas Nongovernmental Organizations.)
WARNING: Javascript is currently disabled or is not available in your browser. GlobalGiving makes extensive use of Javascript and will not function properly with Javascript disabled.
Please enable Javascript
and refresh this page.