GlobalGiving Names Alix Guerrier Chief Executive Officer
Washington, D.C., September 18, 2018 - GlobalGiving, the first and largest global crowdfunding community for nonprofits, announced the appointment of Alix Guerrier as Chief Executive Officer. Guerrier will succeed Mari Kuraishi, GlobalGiving's co-founder and current president. Beginning Nov. 1, Kuraishi will join her co-founder, Dennis Whittle, on the organization's Board of Directors.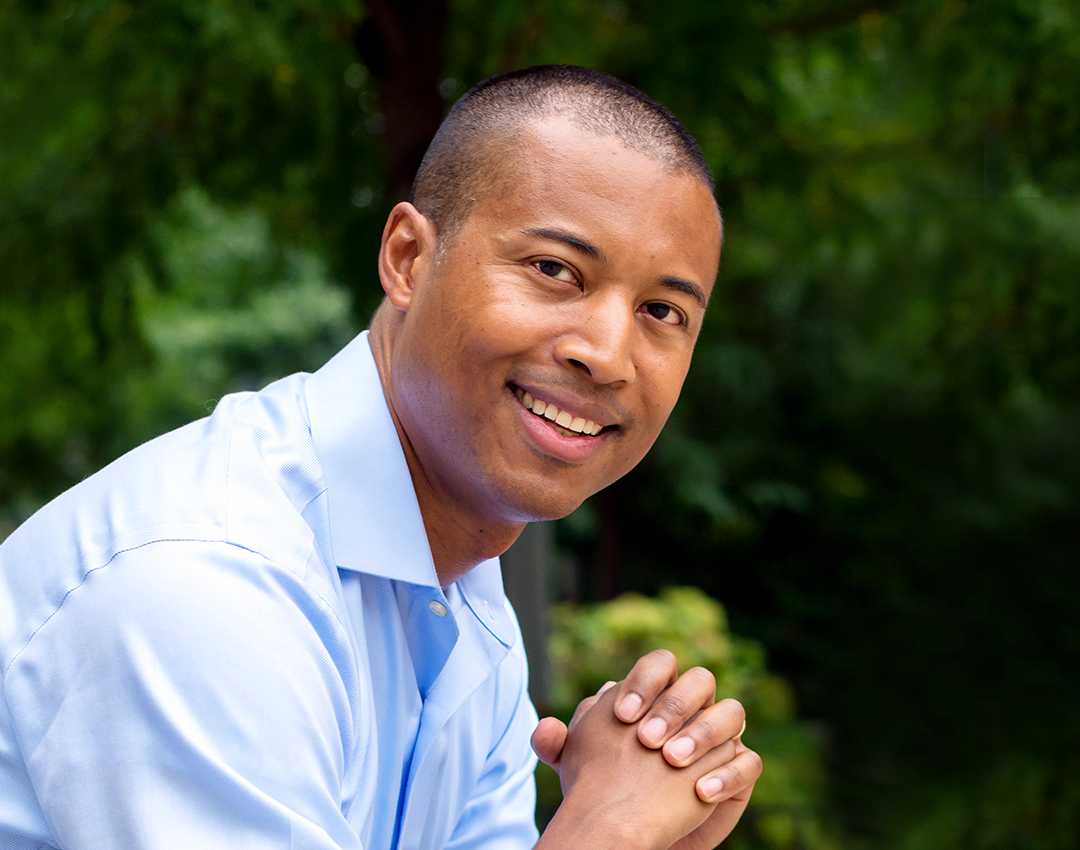 photo by Reginald Cunningham - Pure Black Photos
Guerrier is the co-founder and former president of LearnZillion, one of Fast Company's 10 most innovative education companies in 2014. LearnZillion is an education software company aimed at providing teachers with curricula that allow them to meet student needs. Guerrier has nearly a decade of experience building and scaling a technology platform to support individuals and enterprises, and doing so by listening to its teachers and other stakeholders to iterate and improve.
Guerrier is joining GlobalGiving as it is sharpening its mission to transform aid and philanthropy to accelerate community-led change. Having proved its early trust-based global crowdfunding model during its first decade, GlobalGiving now seeks to grow and refine the model and influence other actors in corporate giving, philanthropy, and official aid—to drive more resources to local, community-led organizations. The Disaster Recovery Network at GlobalGiving is just one of the ways GlobalGiving is redirecting the flow of funding increasingly into the hands of locally driven organizations. By partnering with companies like Facebook, JetBlue, and Nike, and by raising funds from foundations and individual donors, GlobalGiving is quickly and efficiently funding vetted local partners in places like the Carolinas, Puerto Rico, Houston, Mexico, and Nepal after recent disasters. Guerrier will be charged with helping the GlobalGiving team not only improve and scale its global partnerships to that end, but also helping the organization responsibly and creatively increase the value and applicability of its rich data and peer learning.
"GlobalGiving is fortunate to have found an innovator who is anchored in listening to community leaders and working in partnership with foundations and social enterprises," said Laura Callanan, GlobalGiving's Board Chair. "That experience, combined with his technology and social sector expertise, makes Alix exceptionally qualified to lead the team at GlobalGiving. We are highly confident in Alix's ability to lead GlobalGiving in its next decade of scaling impact."
"It is a privilege to be able to join this incredible team," said Guerrier. "I've long admired Mari's leadership, which I've experienced directly through our service together on GuideStar's board. The last few months have provided me the opportunity to learn more about my new colleagues at GlobalGiving and their extraordinary impact. Seeing that talent, I clearly understand how GlobalGiving has become the best way for donors to support community-led solutions around the world."
A first-generation American and child of parents from Haiti and rural Brazil, Guerrier brings both personal and professional experience to the role. Prior to founding LearnZillion, Guerrier was a Social Sector Office expert at McKinsey & Company, and before that, he was a math and science teacher and an investment banking analyst at CitiGroup. Guerrier holds an MBA and an MA in education from Stanford University, and an AB in physics from Harvard University. He is currently on the Board of Directors for GuideStar and the Board of Trustees of Capital City Public Charter School.
About GlobalGiving
GlobalGiving is the first and largest global crowdfunding community for nonprofits. GlobalGiving makes it safe and easy for people and companies to give to local projects anywhere in the world, providing nonprofits with the tools, training, and support they need to become more effective. Since 2002, GlobalGiving has helped raise more than $345 million from more than 800,000 donors and 260+ companies for more than 20,000 projects in more than 170 countries. GlobalGiving and its volunteers and partners have provided tens of thousands of hours of workshops, webinars, and online tools and resources to maximize the impact of those funds. The GlobalGiving team consists of 57 professionals in the US, UK, India and China, and is led by a management team with experience that spans the technology, international development, financial services and nonprofit sectors. GlobalGiving is the only crowdfunding community that integrates vetted nonprofit organizations, donors, and companies in a robust, high-value, global circle of giving that drives social change.
About LearnZillion
LearnZillion is an education software company with a mission: to empower teachers to provide the education that every student deserves. LearnZillion provides the best delivery of the highest quality curriculum, built from full-course OER (open-educational resource). Founded by two educators in 2011, LearnZillion is now used by more than 1 in 3 U.S. teachers. To learn more, visit www.learnzillion.com.
# # #
Media Contact
media@globalgiving.org