Project Report

| Mar 2, 2020
The eagle lands at Sucusari
By Tulio Davila and Campbell Plowden | Media Coordinator ___ Executive Director

Traveling on rivers in the Amazon region is an exercise in patience. You need patience to wait for enough passengers to fill up a motor boat before it will leave. You need patience to travel in another boat for many hours in the sun and the rain to reach your destination.
This time our travels took us to two native Maijuna communities called along the Napo River to offer an initial round of Artisan Training workshops. These sessions were led by Edson and Pablo, two of our most experienced artisan facilitators, who came a long way from their village of San Francisco on the Marañon River to share their talents making bird ornaments with chambira palm fiber.
CACE had visited Sucusari, Nueva Vida and its close neighbor Puerto Huaman several times in the past to survey nearby forests for copal resin. We had also bought baskets from artisans in a few communities, but these initial efforts didn't take off. We hoped this new initiative would provide a concrete way to work with these communities with our long-term partner Michael G. and his non-profit group OnePlanet that has successfully developed stingless bee projects with these groups.
Each of these artisan training workshops lasted three days in which the participants learned to weave two different kinds of birds. This time the featured birds were the ornate hawk eagle, blue and gold macaw, white-throated toucan, and the Amazon kingfisher. Pablo and Edson once again showed their skill and patience to teach other artisans in a way that no one felt left behind making this new type of craft – birds that seem to come alive.
That's just what the participants had hoped for. Everest, the head of the Sucusari community, thought this was a very timely and important workshop for his village. He said, "We've had all kinds of workshops in our village, but never one like this. This is the first time that someone taught us to weave birds. We were nervous at first because it seemed so hard, but by the end, we learned it was possible. I'm sure that the men and women artisans in the community are proud of what they've made, and we very much appreciate that you came to show us."
Loida, the woman who is the president of the artisan association in the more distant village of Nueva Vida commented, "It's become harder and harder to sell handicrafts – perhaps because tourists don't come here and it's complicated to bring them to the city where there are many other artisans. It's so important for us to learn to make new kinds of crafts so we have a better chance of competing with other sellers. Seeing these beautiful finished birds gives me confidence we can do this. I only hope that we can have more of these types of workshops in the future so our artisans can keep learning and improving."
Traveling along the smaller rivers of the Amazon is an experience that requires patience and it offers so much gratitude. It includes gratitude for the way people share and receive every minute, gratitude for peoples' effort and results, and appreciation for the sincerity of the hugs you receive when you say goodbye.
A CACE eagle has now landed in Maijuna land, and we hope it will find it a productive place to build a nest.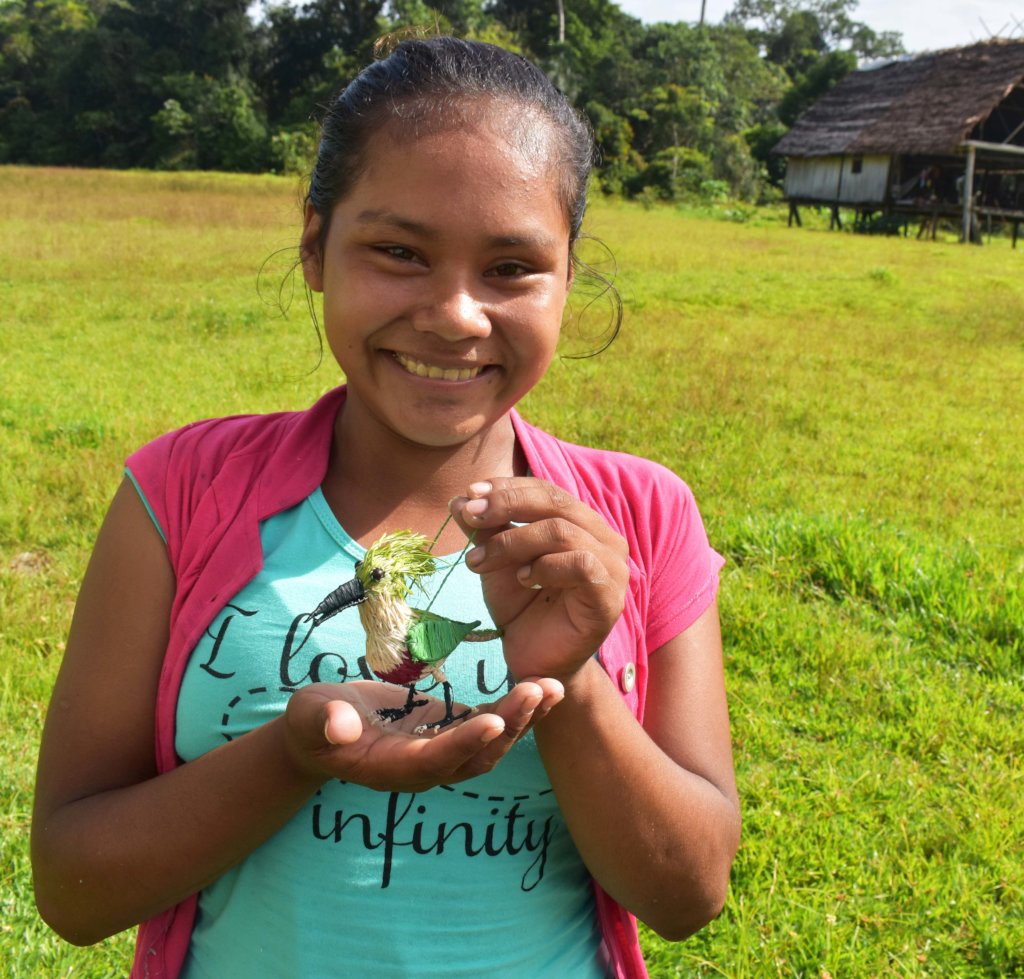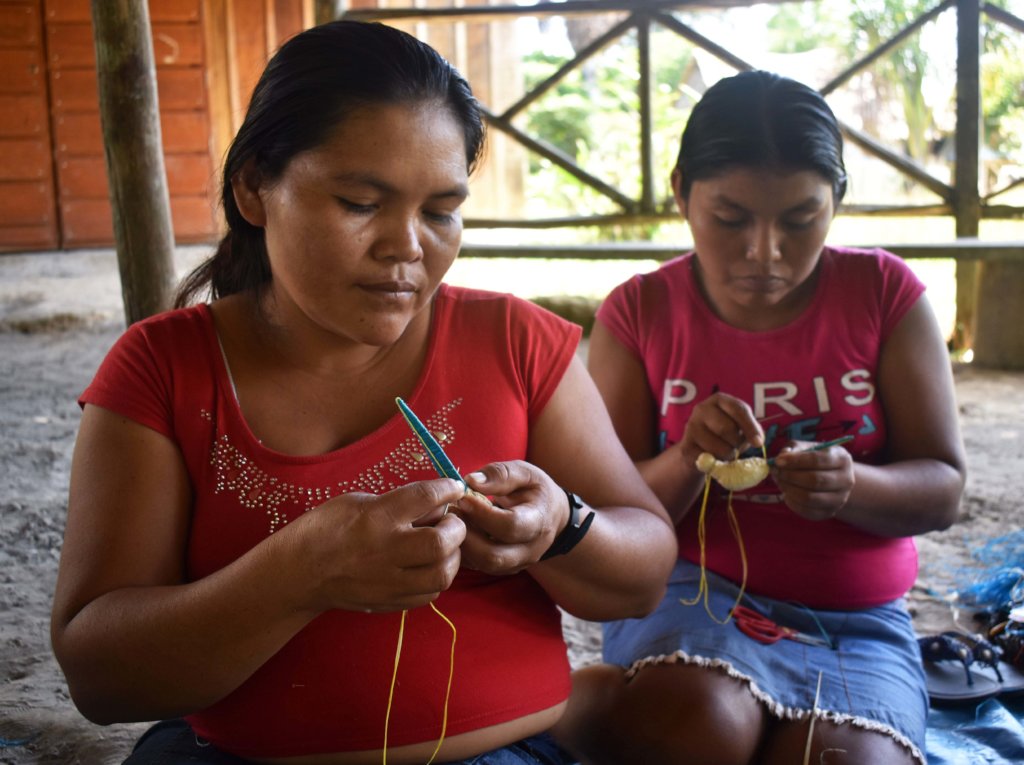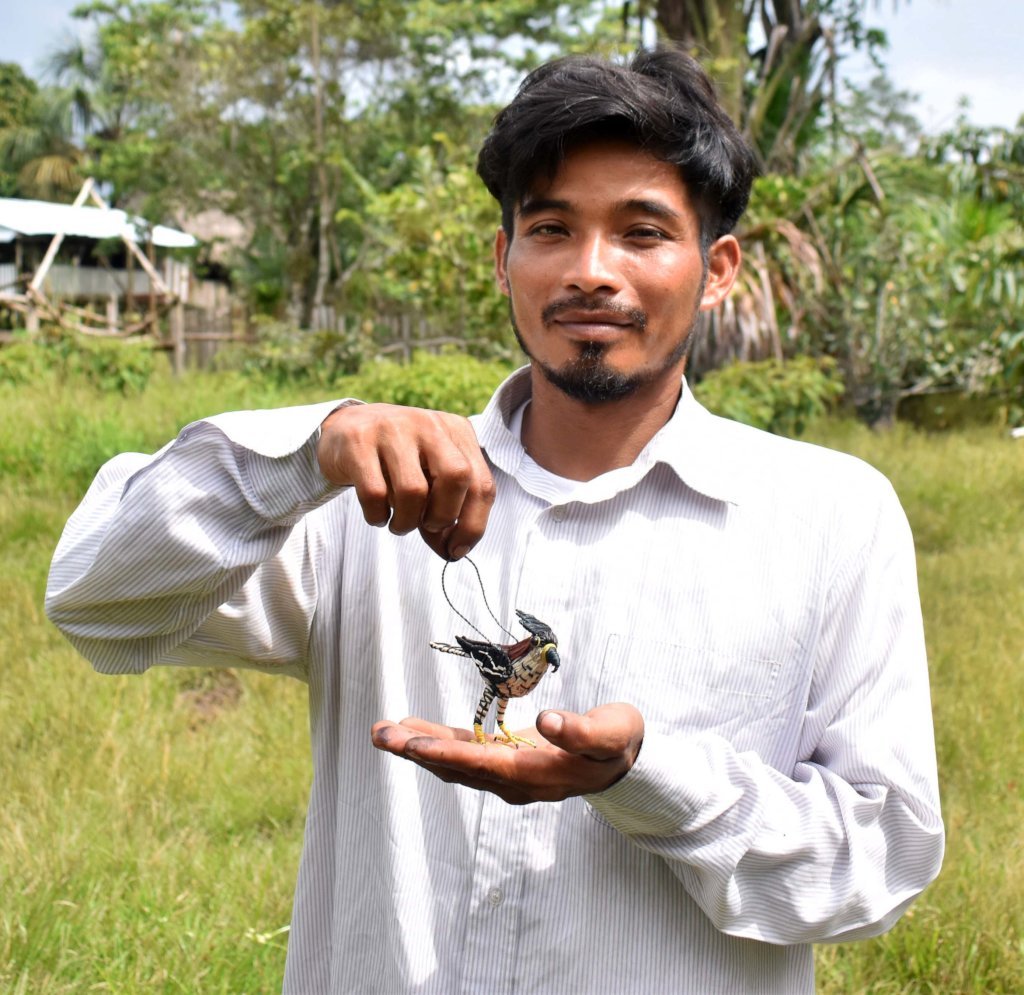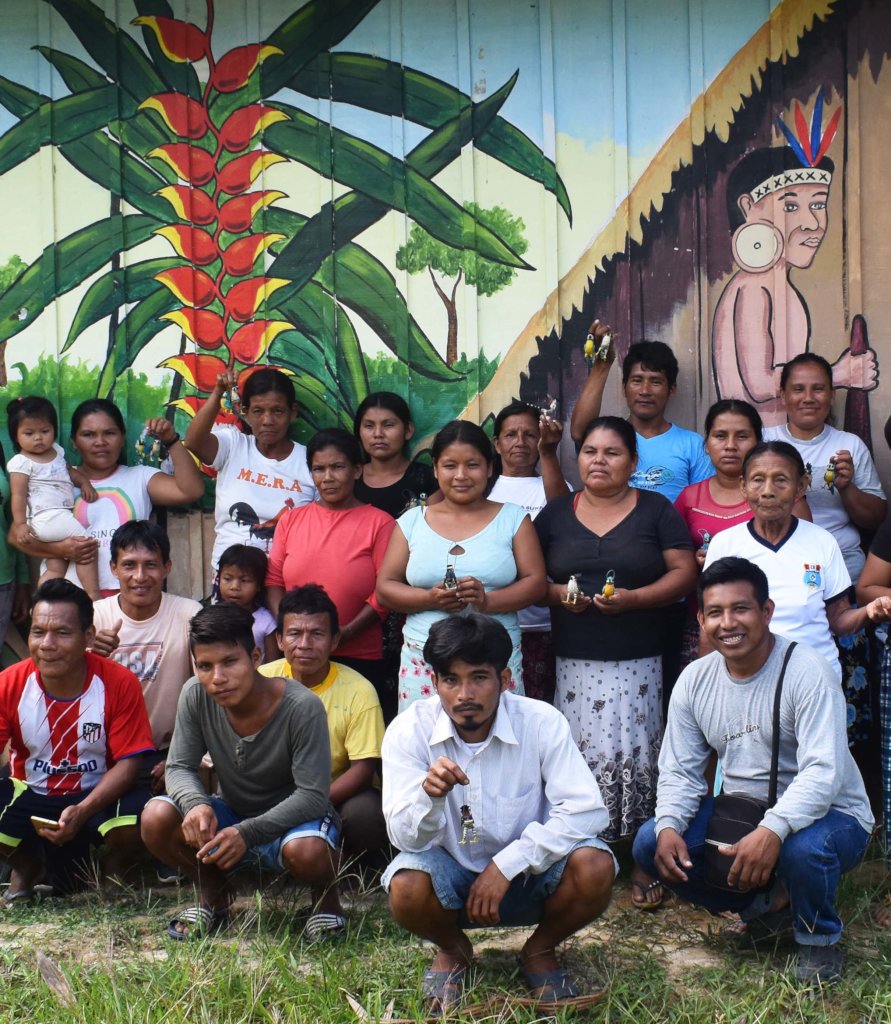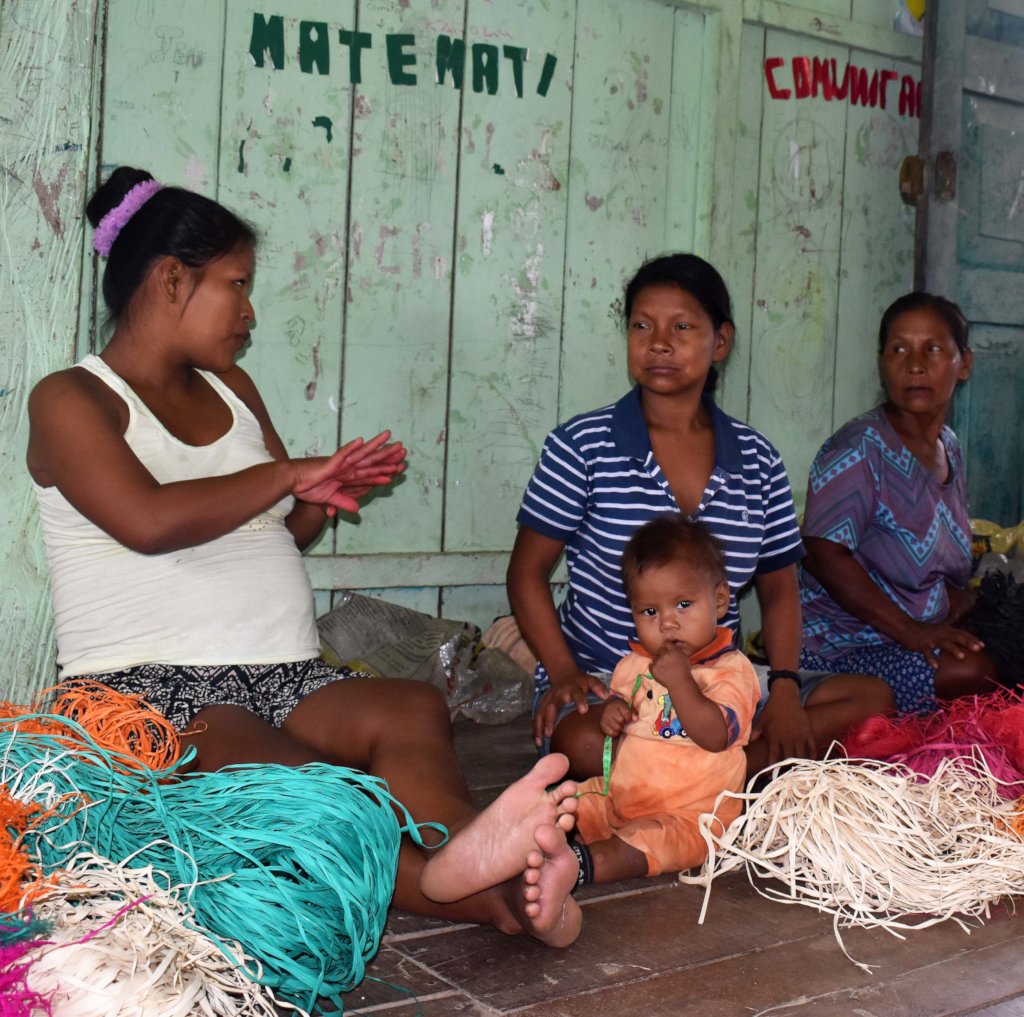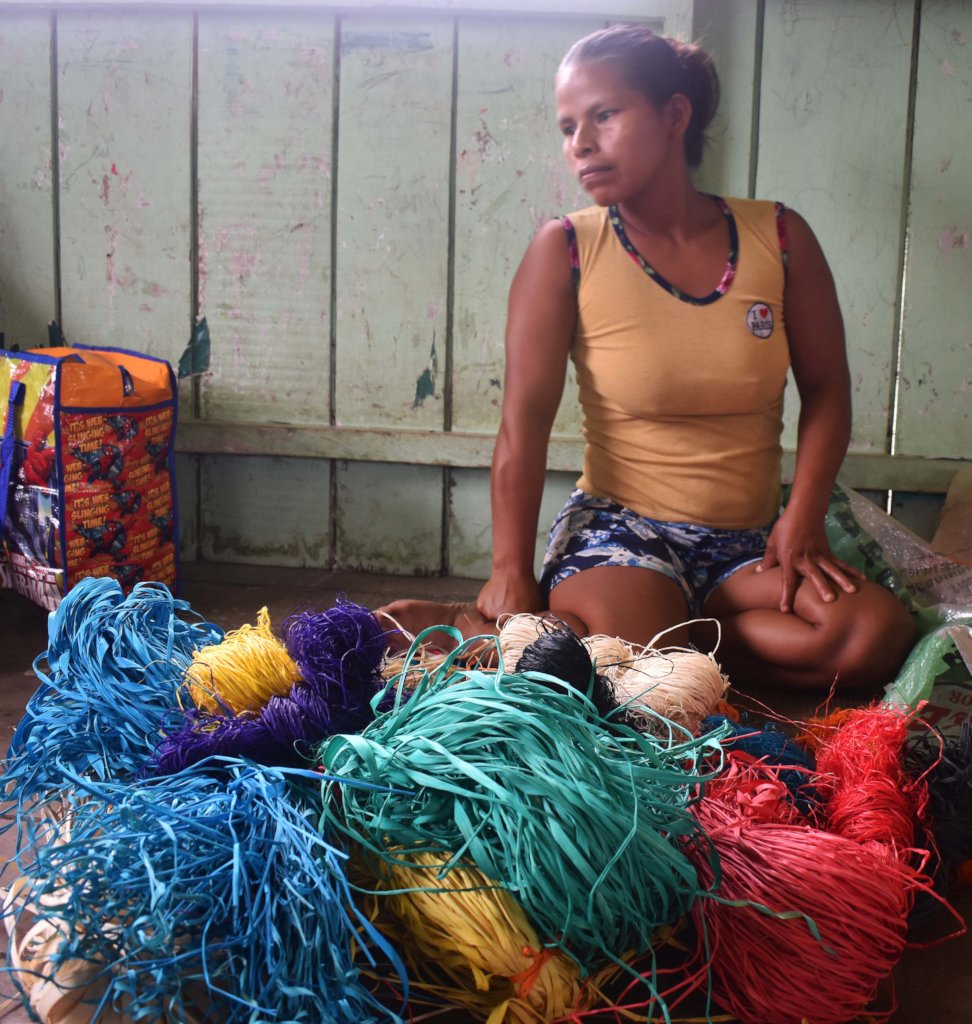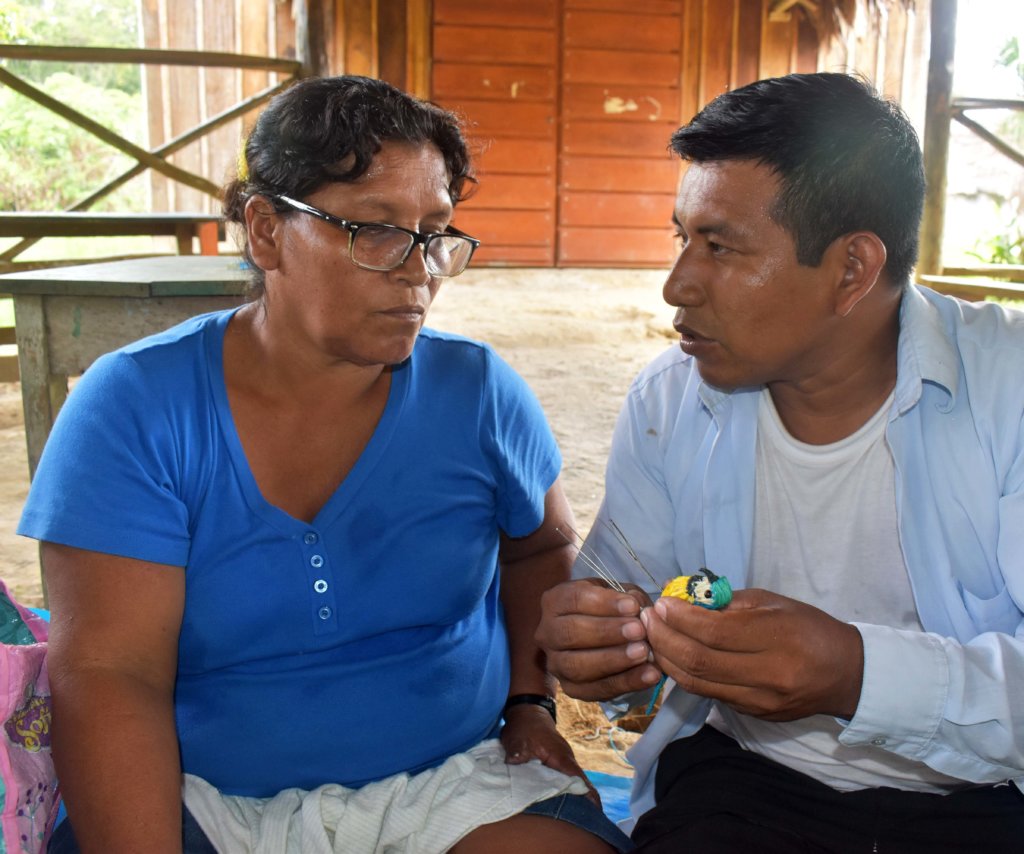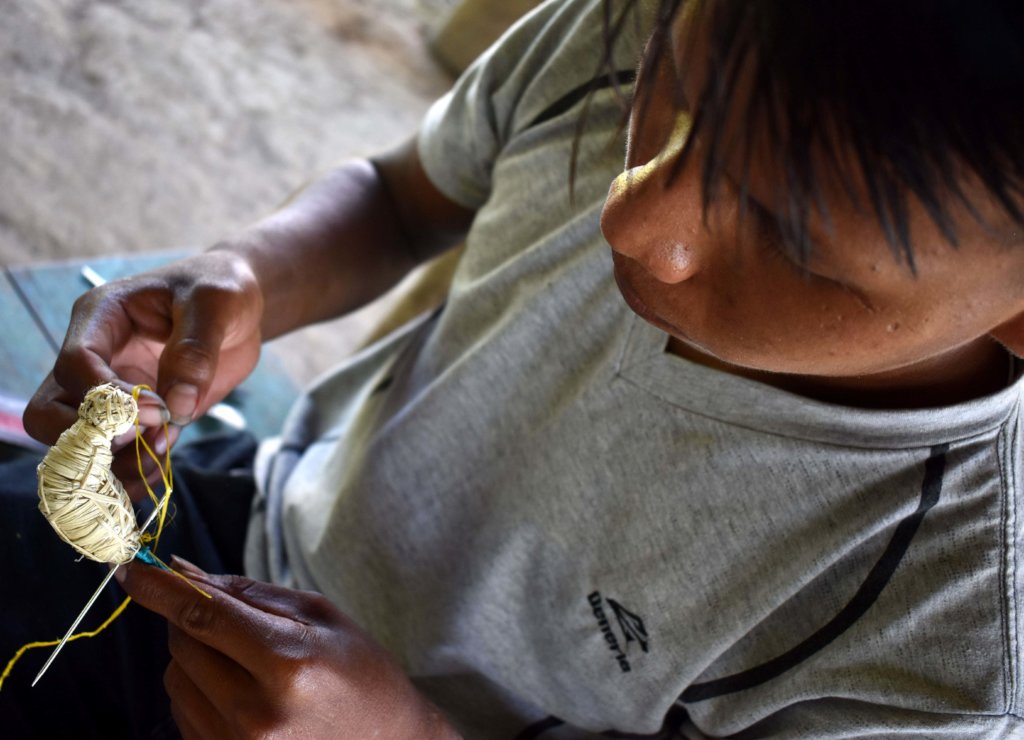 Links: