Project Report

| Dec 22, 2021
Artisans learning technology to tell their stories
By Tulio Davila/Campbell Plowden | Communications Coordinator/Project Leader

Before we began our recent workshop on digital literacy, one artisan told us: "I have never used a computer." Here is how this story unfolded…
Since the pandemic began to recede in Peru, Amazon Ecology has been working hard to help form and strengthen artisan associations in many communities. Formalizing an association creates new opportunities for artisans to access scholarships, invitations to special craft fairs and introductions to wholesale customers. While talking with them about their aspirations and doubts about this process, we realized we wanted to help them get more comfortable with digital technology to meet governmental requirements, better market their products and tell their own stories. Thanks to a grant from the American Tower Foundation, we organized a workshop to introduce artisan leaders to the computer, social media and creative writing.
Given the large number of artisans who wanted to receive this training, we first brought 22 men and women from communities of the Marañon, Ucayali and Tahuayo river basins to Iquitos for the four-day workshop in late November. The second group of artisans from the Ampiyacu region followed them the following week. Morning sessions were held in a cyber café where everyone could use their own computer. In the afternoons, they gathered in the dining room of the hotel next door where they were staying to practice writing.
In the first few days, artisans in their early twenties through veterans over fifty learned some basics about the hardware and software aspects of computers with an emphasis on using the Word program to write and save a document. The second and third days gave participants guidance and practice writing about themselves, interviewing others, and crafting stories about their group and community. The final workshop module introduced them to social networks with practice writing content and using photos to publish posts that would enlighten viewers about themselves and their crafts.
Kiari, a young Bora native artisan from Brillo Nuevo told us: "I have used a computer before, but I learned many new things in this workshop – particularly new ways to use Word and Facebook. It was great to see older people at this workshop who were comfortable and willing to learn. The trainers were very patient with them which helped their self-esteem. This was really important since many of them had barely finished elementary school. This workshop was really good. When I return to my community, I want to share what I have learned with other members of my association."
Kiari's comments brought to mind reflections shared by Estelita who is an artisan leader from Chino on the Tahuayo River. "I used to be afraid of a computer. I had never been encouraged to use one, and while my children had some experience with one, I didn't really care. But I came to this workshop to learn and found that I liked the computer. I could turn it on, turn it off, and use it to write. I'm not saying it was easy, but I found I shouldn't be scared of it."
Estelita continued, "I'd always heard of Facebook, but didn't pay much attention to it. This week I created a page for my association where I described and posted photos of our products. It was also nice to write about something that happened to me. I had told one story orally before, but when I wrote it, it became something else. It was a beautiful experience."
Francisca, an artisan leader from Amazonas on the Marañon River shared a story she wrote during the workshop that motivated her to become an artisan. "I met my partner when I was young. At first he worked, and I stayed at home. He bought things for us, but I didn't earn money because I took care of the house. Once I was hungry and asked him for 3 soles (less than $1) to buy something to eat. He got annoyed, treated me like a girl and refused to give me anything. I felt so humiliated. It was like I had to beg for money. I remember that I cried from helplessness.
Francisca concluded, "After that incident, I decided that I didn't have to beg from him or anyone else. I was going to earn my own money. I first sold things that I grew in our little farm, and then dedicated myself more and more to making handicrafts. And it was the crafts, more than anything that gave me my own money. I became independent."
At the end of both workshops, each artisan association received a surprise gift of a laptop computer so their members could continue writing and publishing more stories. We hope to organize other digital literacy workshops in the future which will expand artisans' ability to effectively use photos and videos and learn to use Excel to track their income, expenses and inventory. We thank the American Tower Foundation and our supporters on GlobalGiving who made this workshop and our other work possible.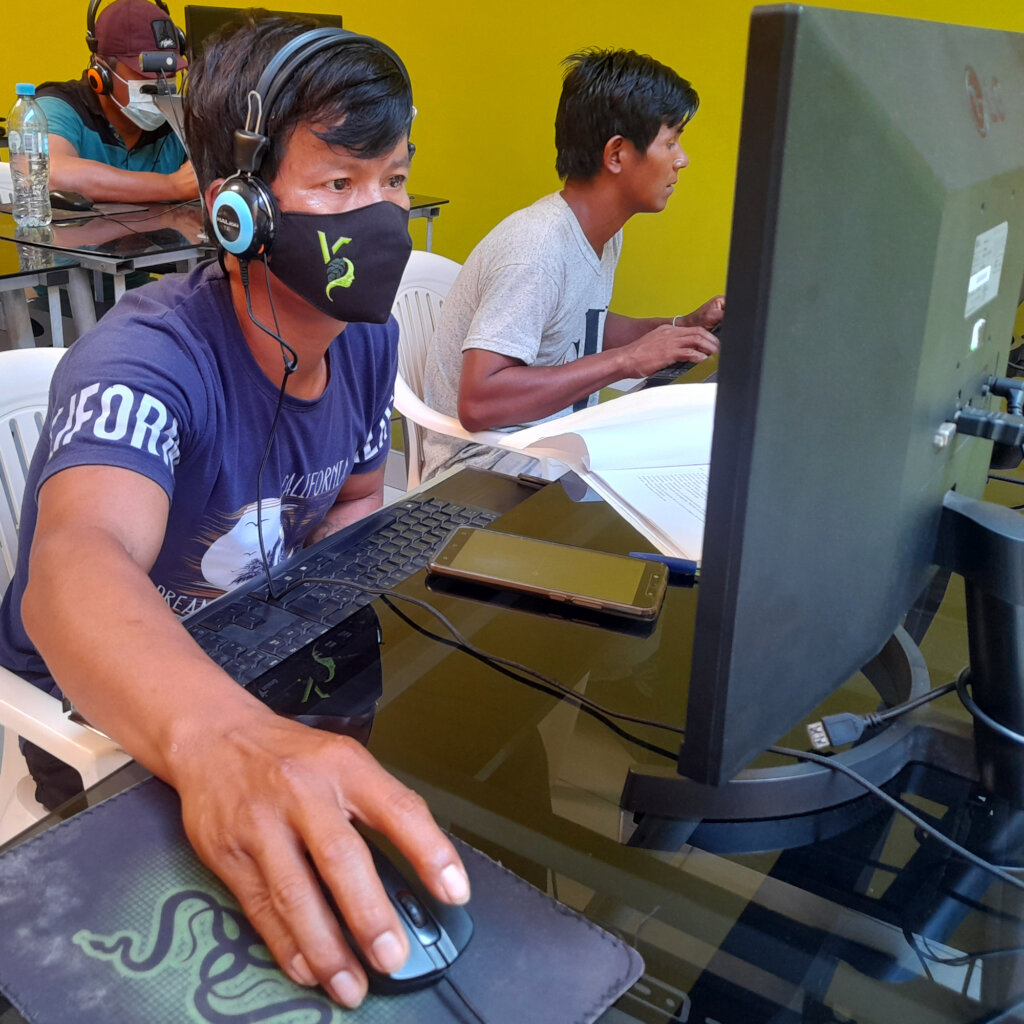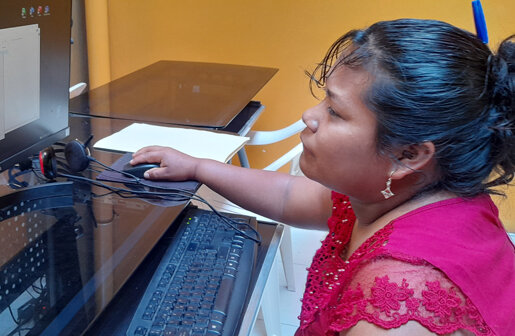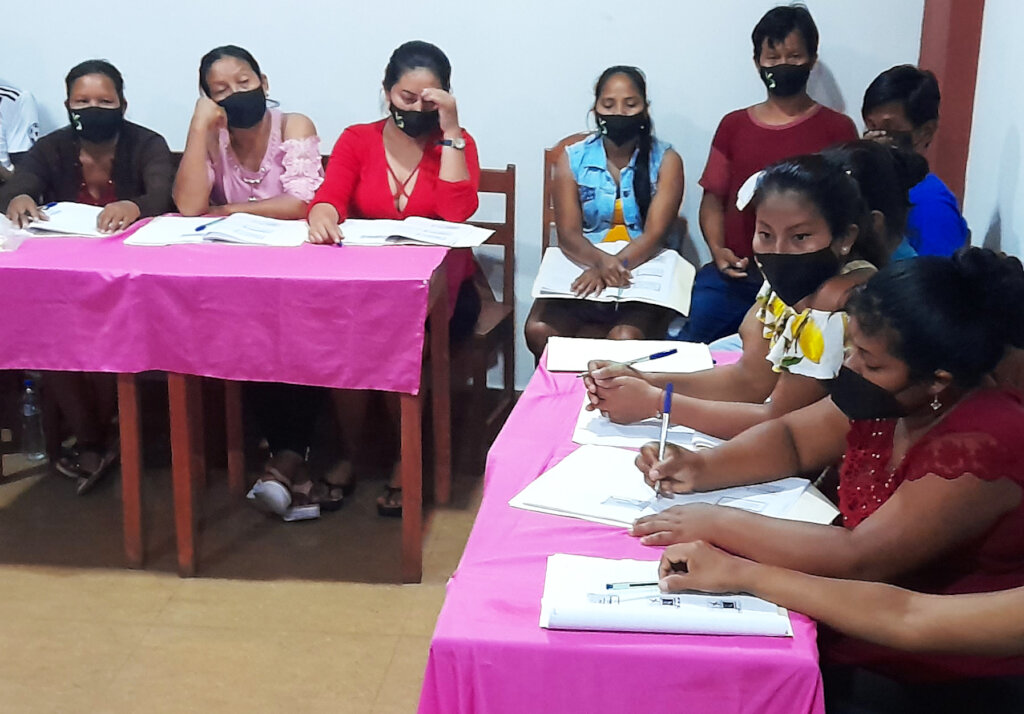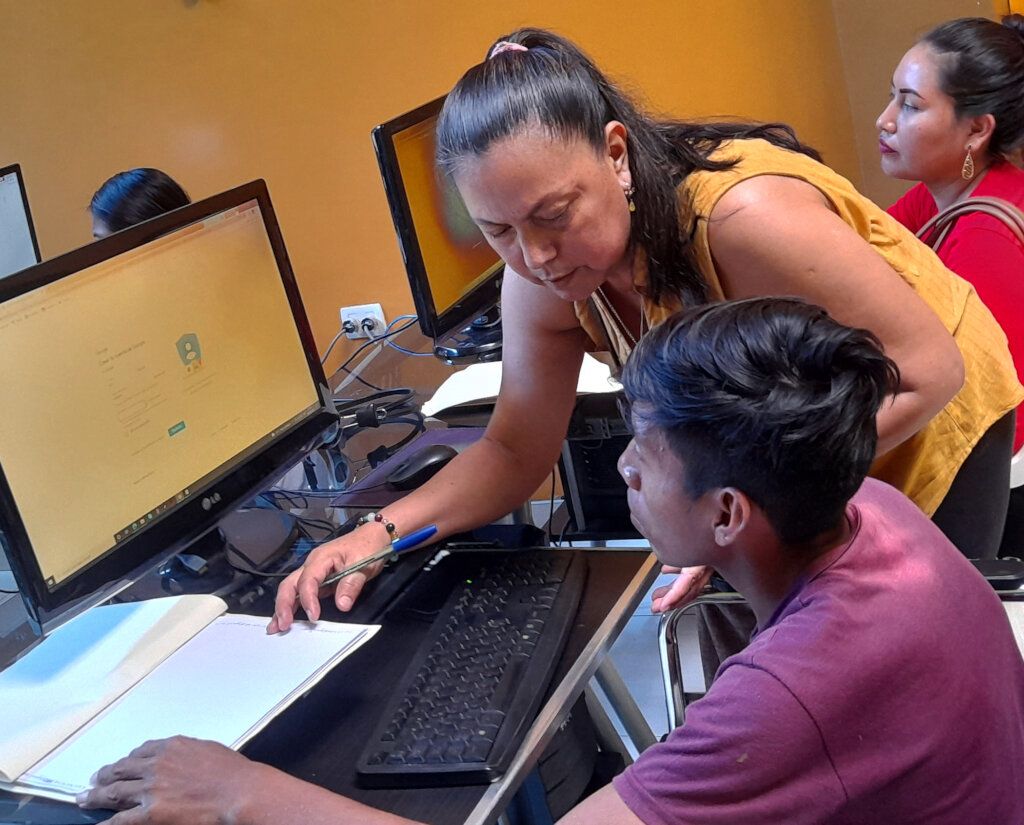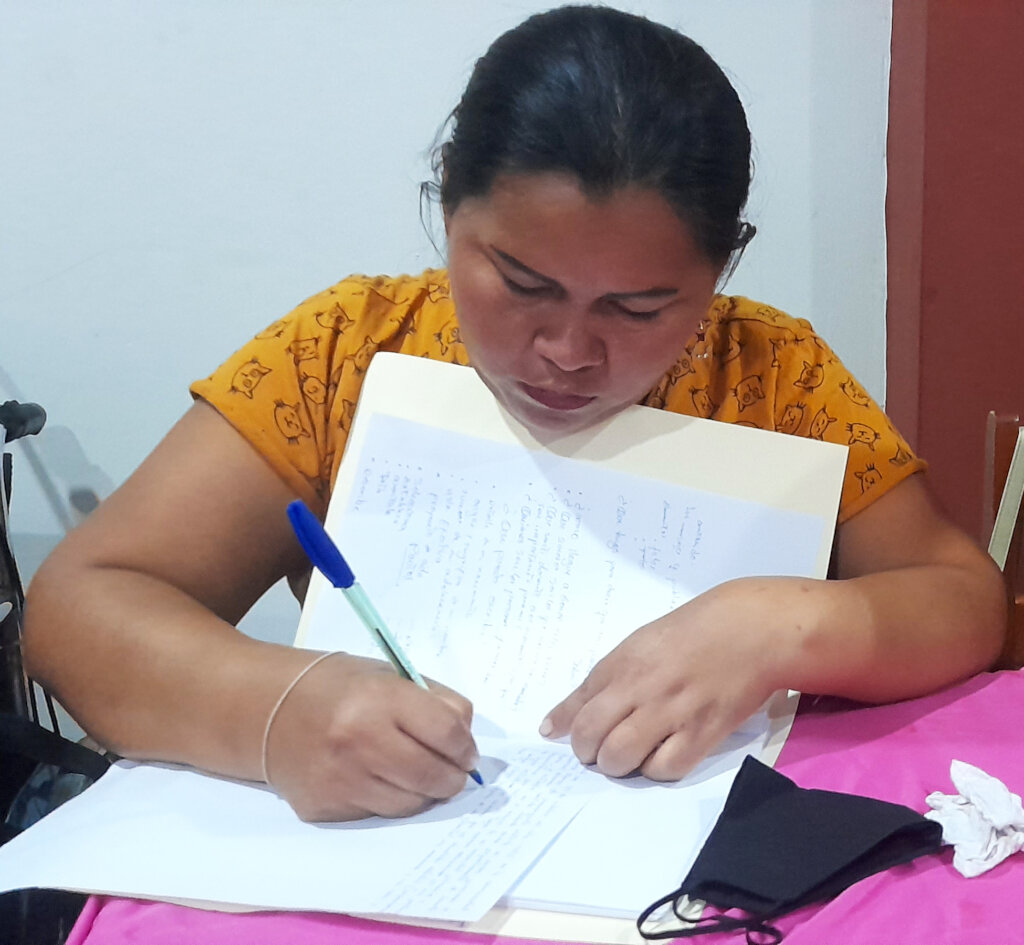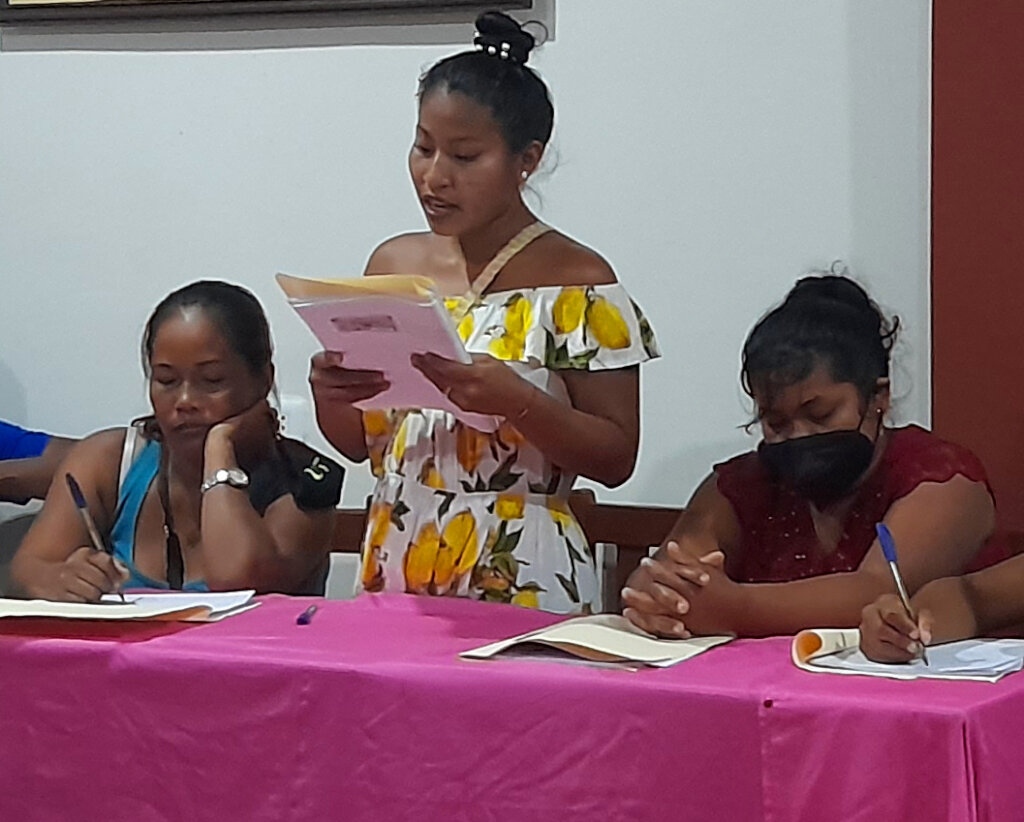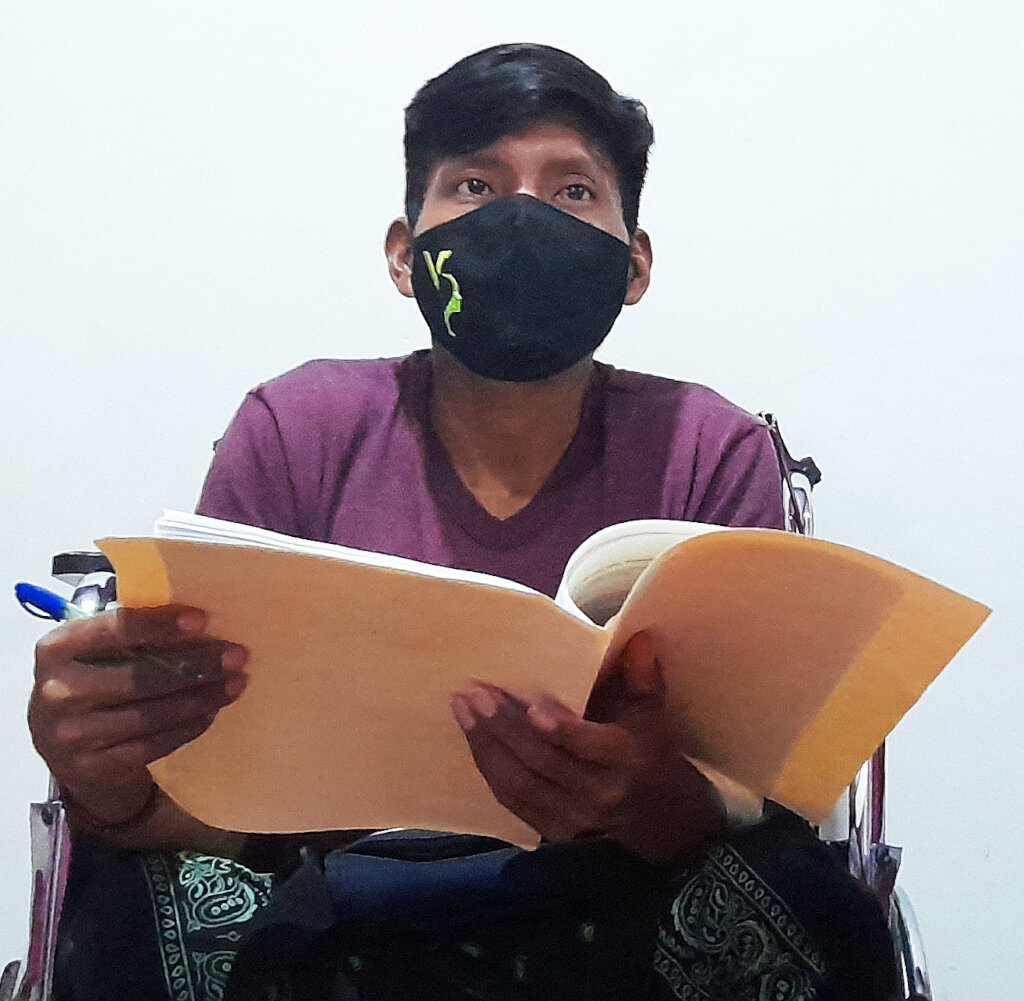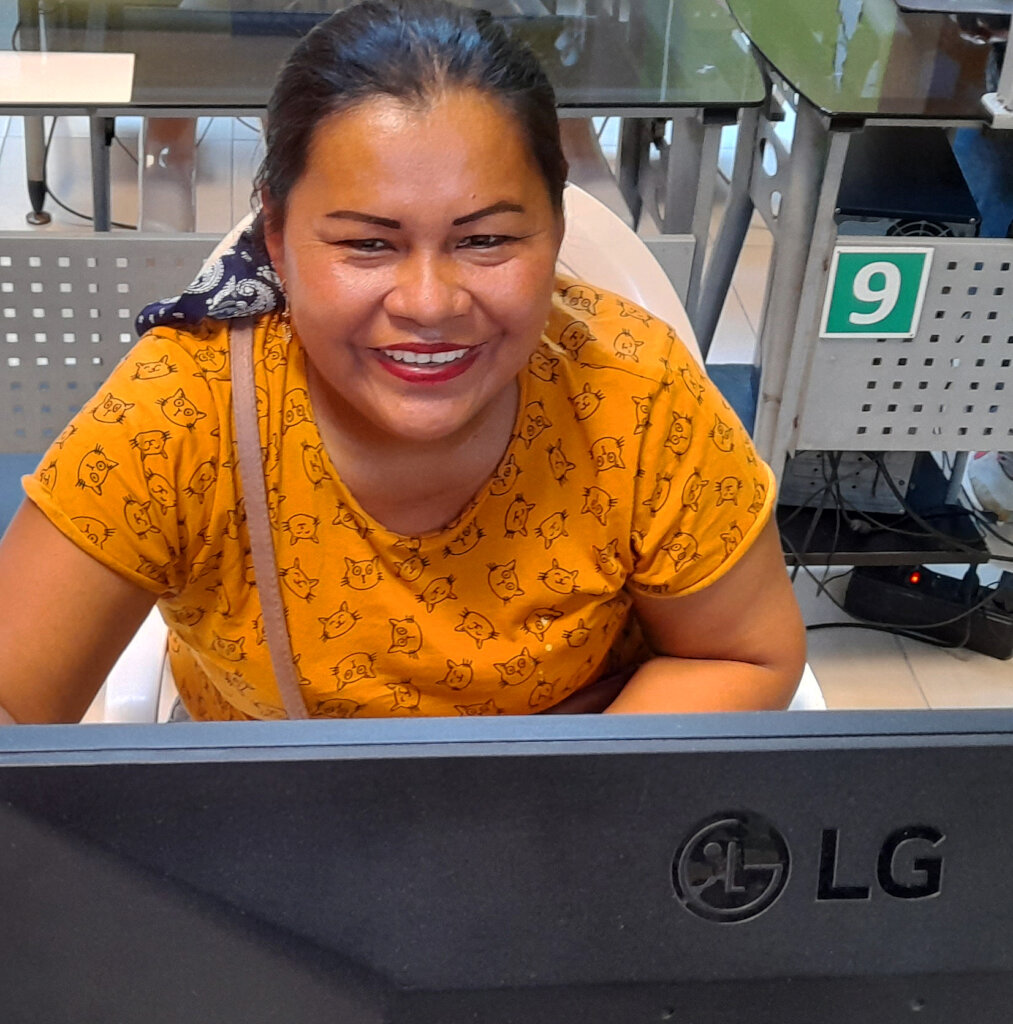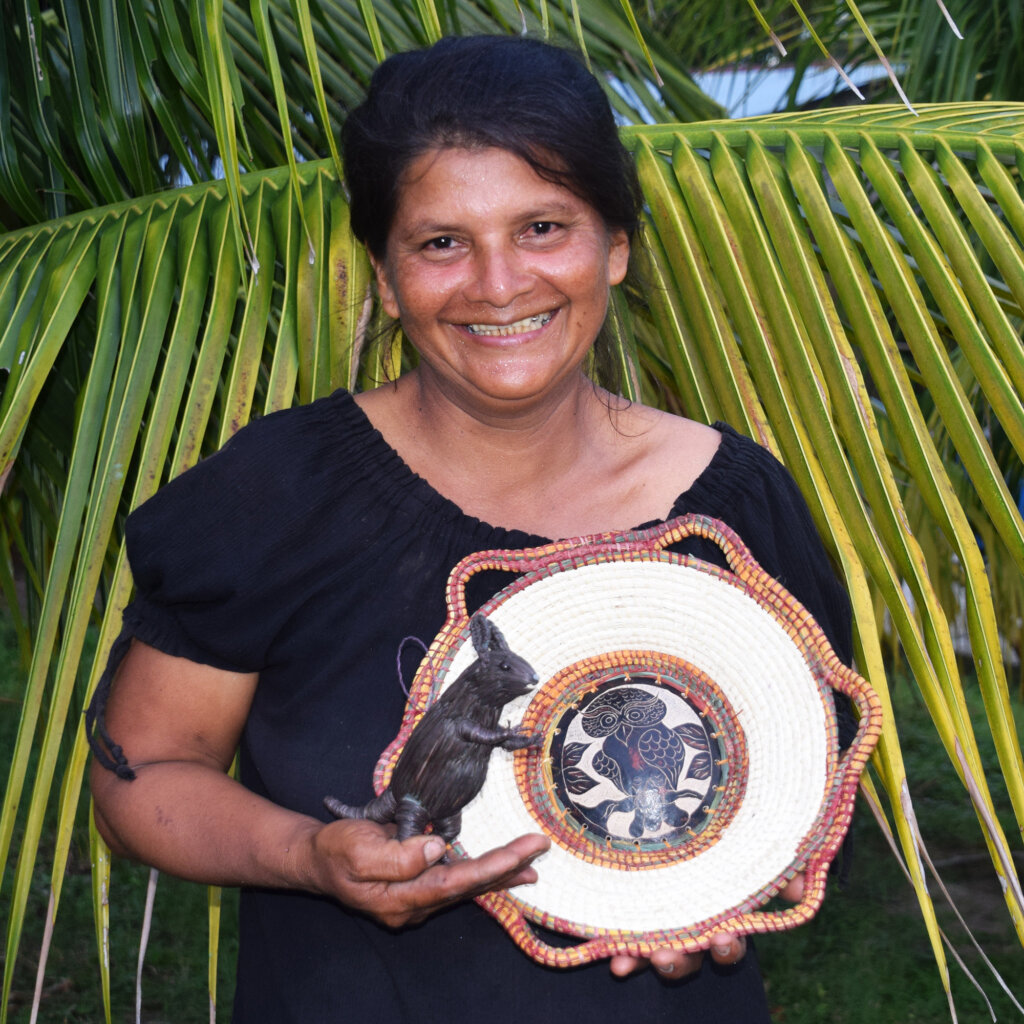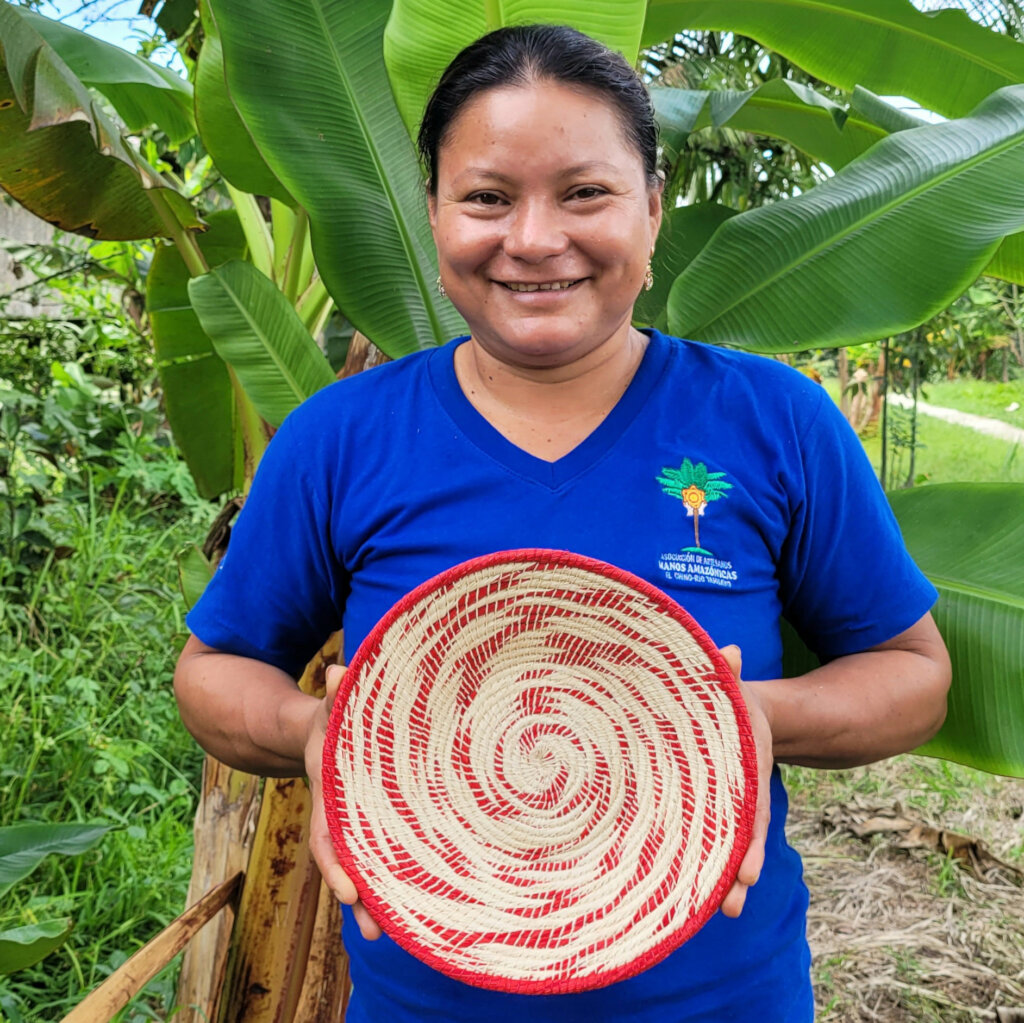 Links: