Edson is a 35 year-old father who lives in San Francisco, a campesino community on the banks of the Marañon River. He has been a fisherman most of his life because he enjoys fishing and it helps him provide for his family. Edson is also a very good artisan. We started buying crafts from him three years ago and soon realized he was also quite willing to share his talents with his fellow artisans. He developed new woven bird ornaments with his fellow artisan and friend Pablo and became a lead artisan facilitator in our training workshops because he was patient, charismatic and affirmed the artisans learning these difficult new skills with natural ease.
When COVID hit Peru in the spring of 2020, life for Edson and almost everyone else in the Amazon radically changed. Quarantines and travel restrictions halted all tourism. Virtually overnight, Edson lost his ability to sell any crafts or earn any money teaching others how to make them.
So Edson went back to fishing a lot for many months because it directly produced some food and generated some income selling fish in quick discreet trips to the market in Nauta.
As the severity of the pandemic eased, there was more freedom of movement. Edson could fish more and sell more. There was still no market for selling crafts, however, because there were still no tourists coming to Iquitos from other parts of Peru or anywhere else. Making crafts had become practically irrelevant to his life.
It looked like we could start to resume our work with artisans near the end of 2020, so we reached out to Edson to see if he would work with us again. He appreciated we had given some food and medicines to people in his community during the peak of the pandemic, but he wanted to keep focusing on fishing and explore other work because craft-making seemed too unpredictable. We were very sorry to hear this because we had been counting on him a lot, but we had to respect his decision. Edson wanted to be a responsible father and husband. We listened, we waited, and we talked from time to time. If he was going to make crafts again on a regular basis, we understood he would need to regain his desire to create them by himself. He kept fishing, and we waited some more.
More time passed, and Edson started to come around. He was still an artisan at heart and wanted a chance to express himself through this médium and encourage other artisans to start making and selling crafts again. We were very happy to hear this and renewed an order for some bird ornaments from his group.
This slow return to craft-making, however, was almost fatally cut short. When we saw the first batch of hummingbirds produced by Edson's group, we were disappointed because they fell quite short of the high quality they had produced in the past. We understood, though, they were out of practice and suggested some ways to the ornament could better represent the real bird. Edson tried again, but even his efforts still didn't hit the mark. After we provided a second round of comments, he went radio silent….for several months. His group had lost their enthusiam for craft-making again because they felt it wasn't worth their time making crafts that would never satisy us.
This situation was very humbling and led us to two important conclusions. Before we ask a group to make multiple copies of a specific ornament, we need to make sure they are working from an actual prototype of the model we have approved – not just photos of the animal. It's understandably demoralizing to ask a group to make 20 ornaments only to tell them aferwards that we want them to redo them with some minor difference. Our other key realization was that we need to pay artisans like Edson a better price for developing these prototypes if we expect them to make multiple versions of a new model that will eventually become the standard for other artisans.
It was great to be spend time with Edson as a co-facilitator at a recent Alternatives to Violence Project (AVP) workshop in Nauta. Once again we were impressed with his diligence, insights, integrity, empathy, and ability to project enthusiasm with a seriousness of purpose. It was not surprising he had become the natural leader of his artisan group.
We had a heart-to-heart talk with Edson during a break in the workshop about his evolving relationship with craft-making in the past year and a half. He was honest sharing his frustrations with the ways we had recently dealt with him and his group and why these had almost led them to abandon their involvement with this enterprise. He very much appreciated, though, that we had offered to pay him and his compatriot Pablo more for developing new craft models since it acknowledged both their economic need and emotional investment.
Edson and Pablo both came to Iquitos two days later to discuss our plan for moving forward. We started going over the designs for specifc bird ornaments one by one. It was so much nicer and productive discussing the finer points of design and color in person since we had clearly not done a great job of doing this working from one-inch wide photos on cell phones.
It seems like we are back on track with two of our master artisan partners. Edson is an artisan who almost got away. We suspect the fish will be happy that he will dedícate more of his time again to weave bird ornaments instead of throwing out nets to catch them.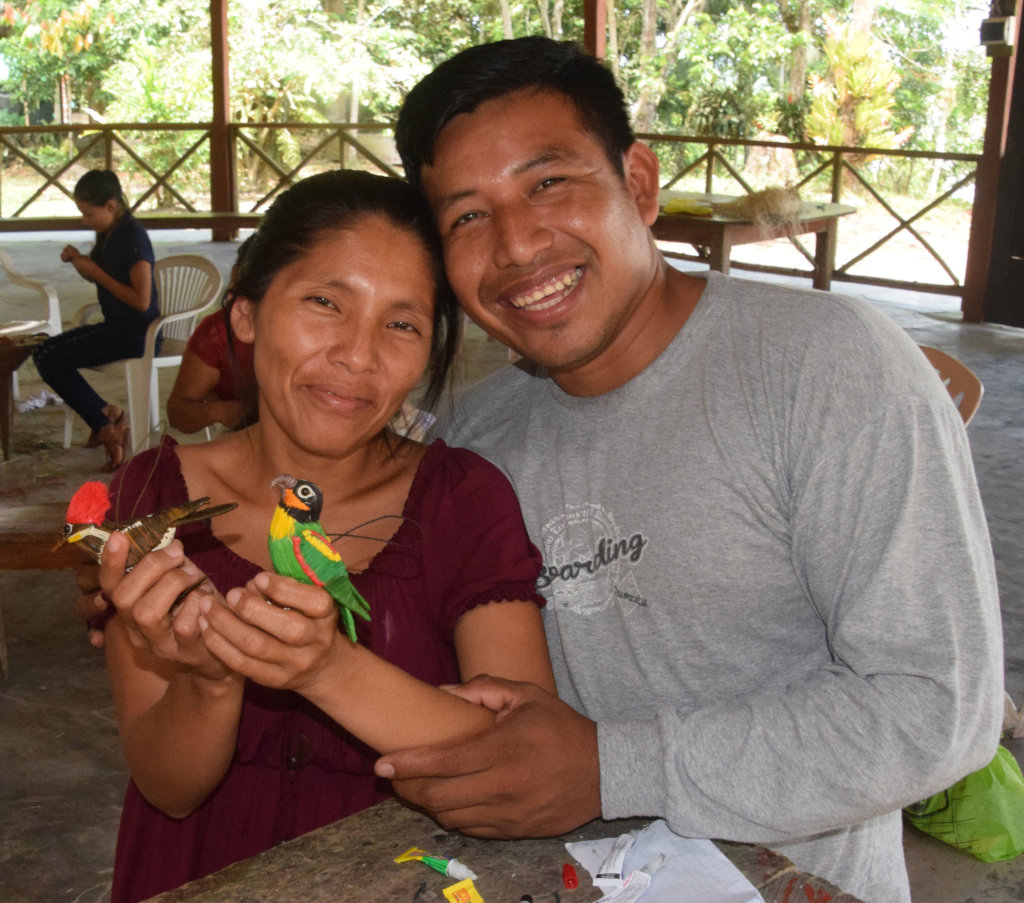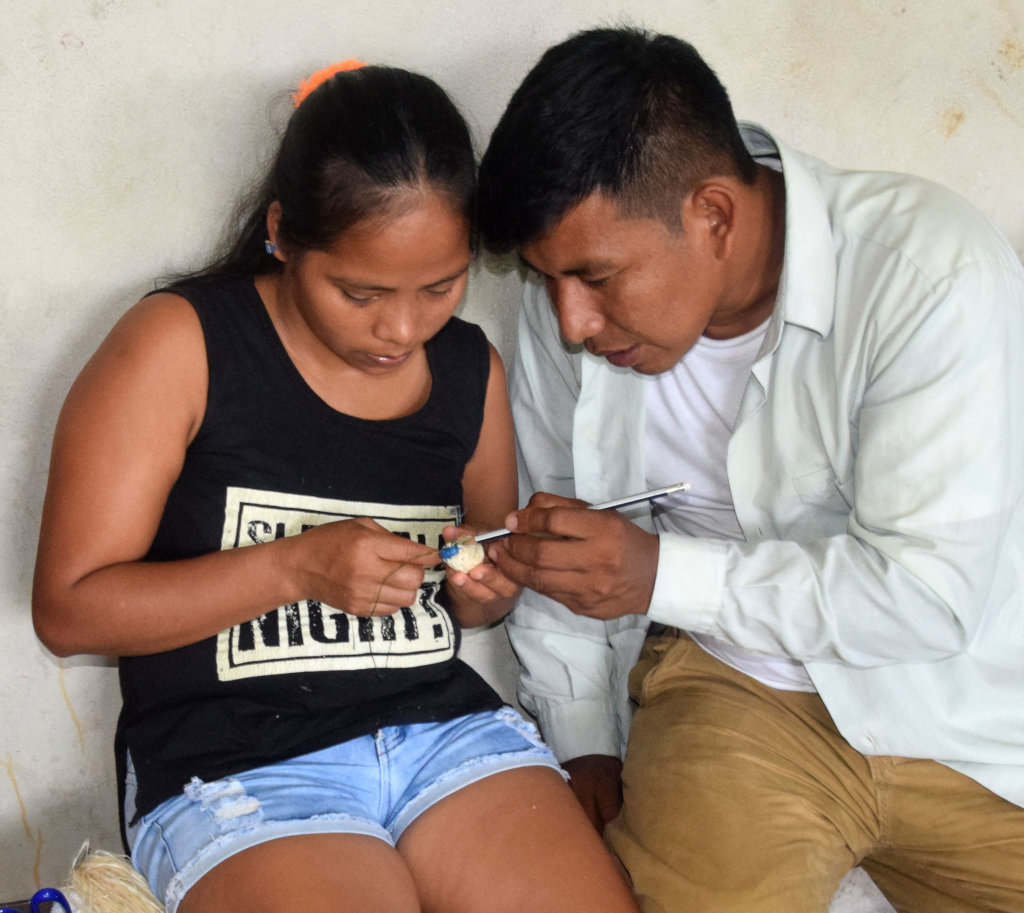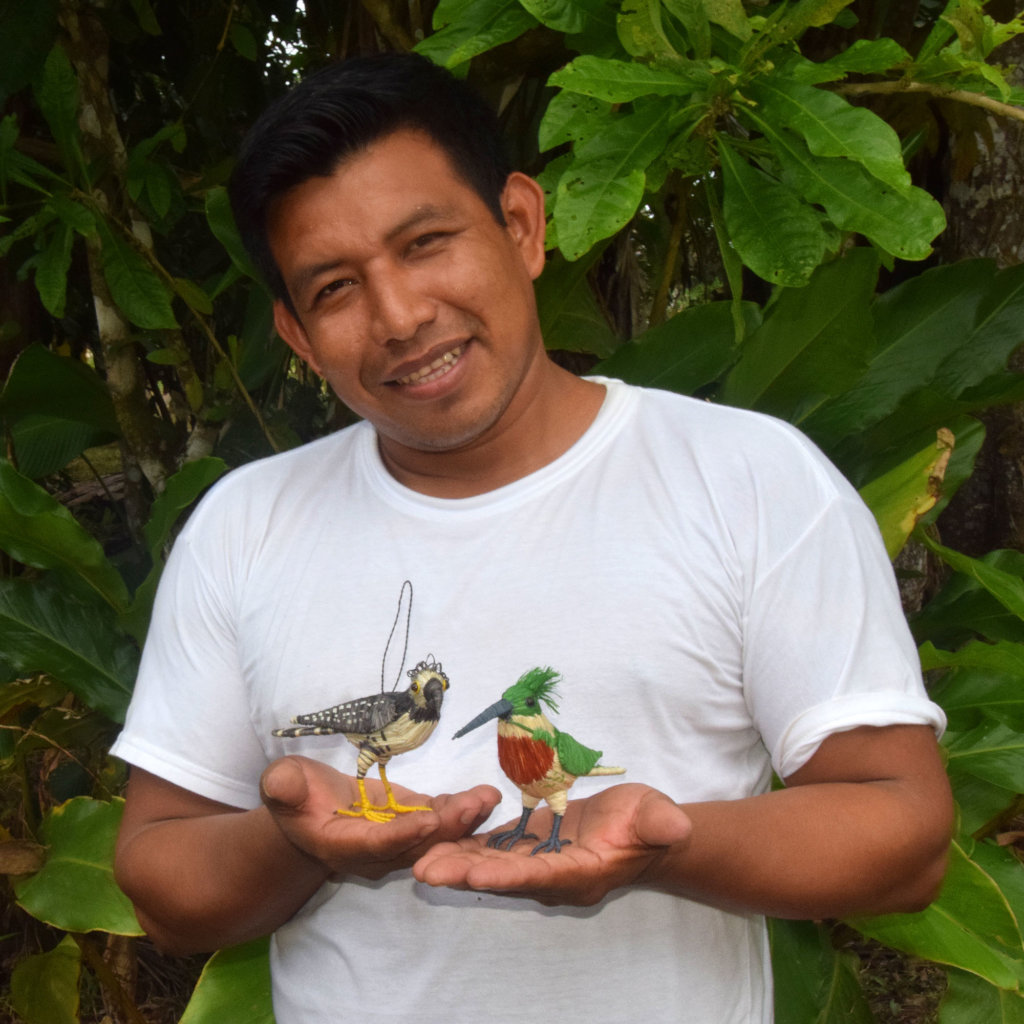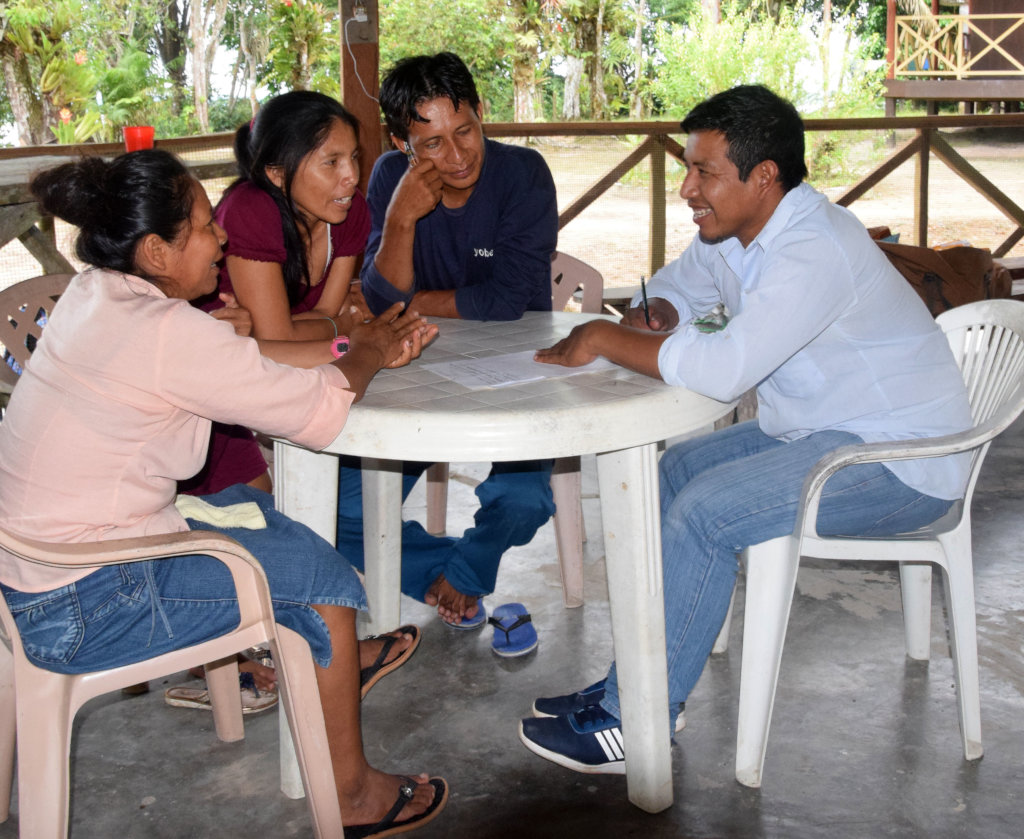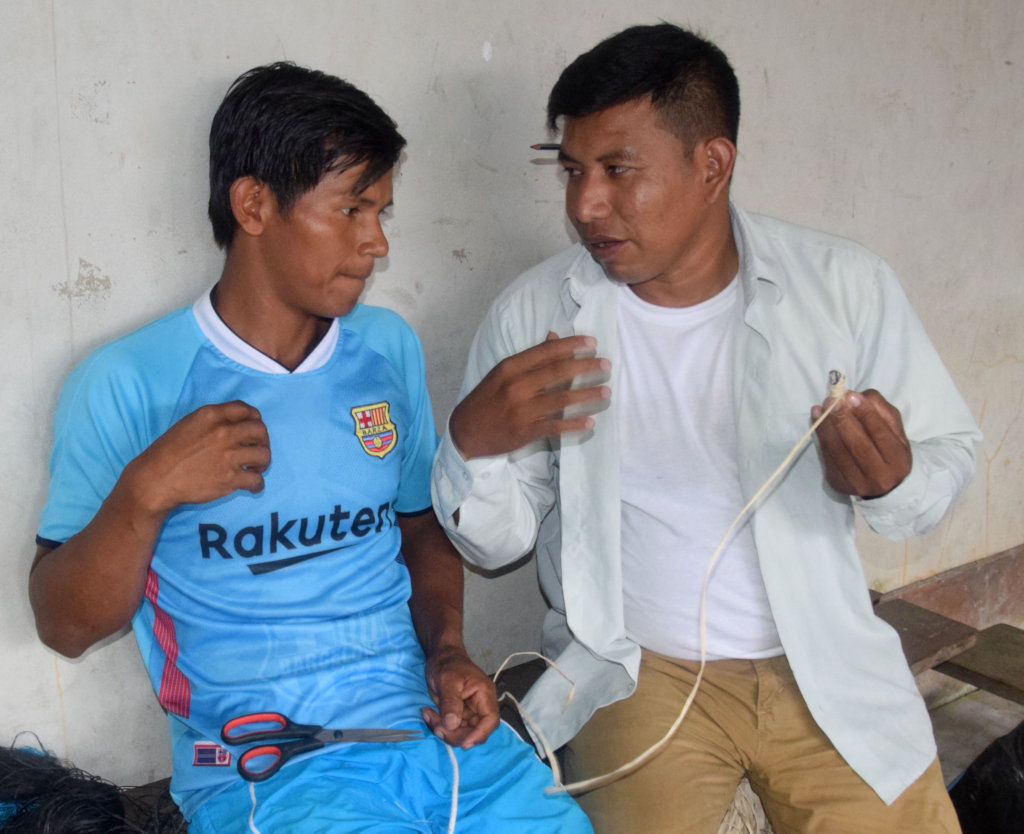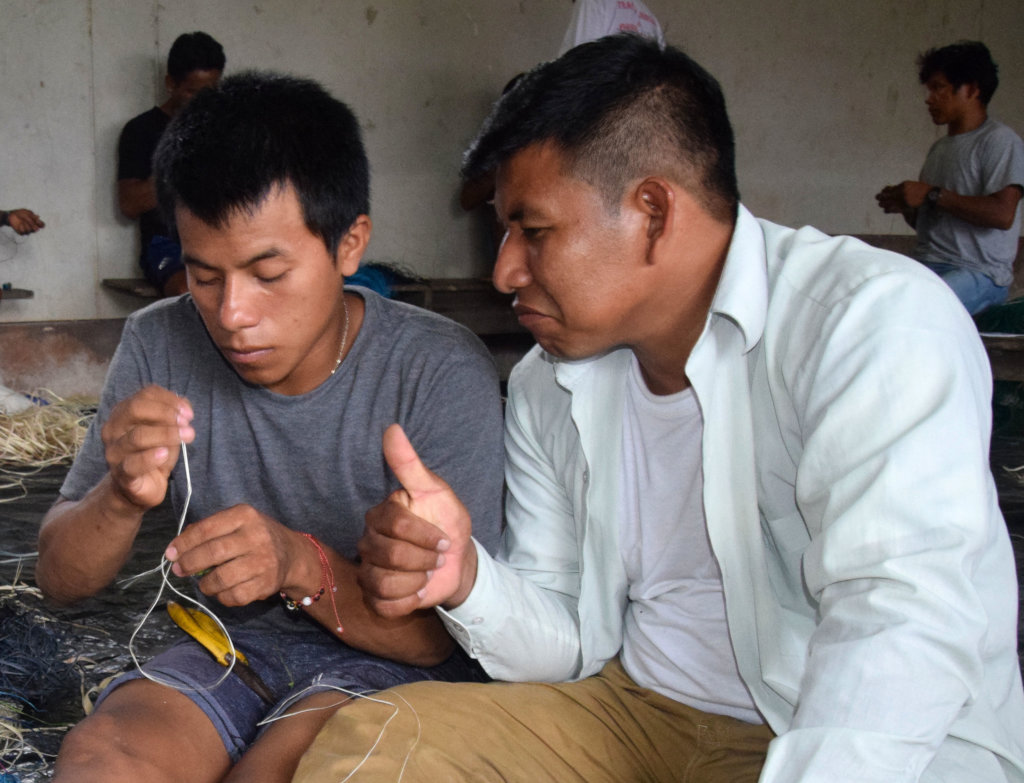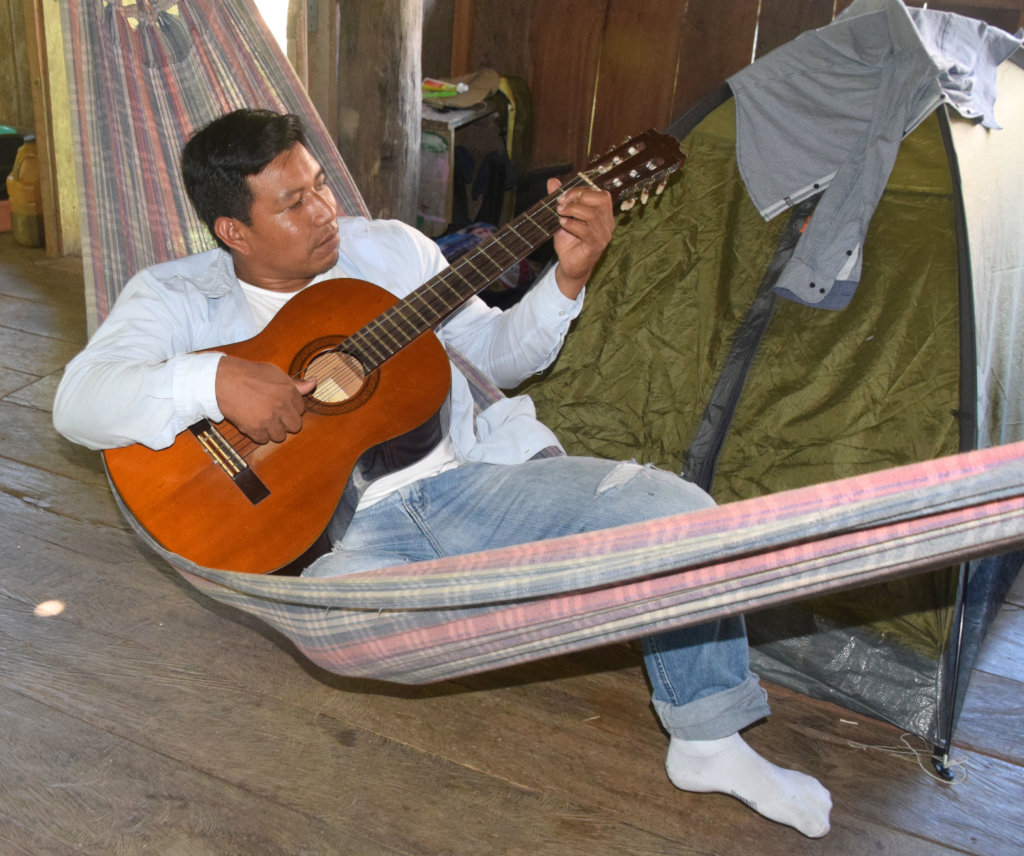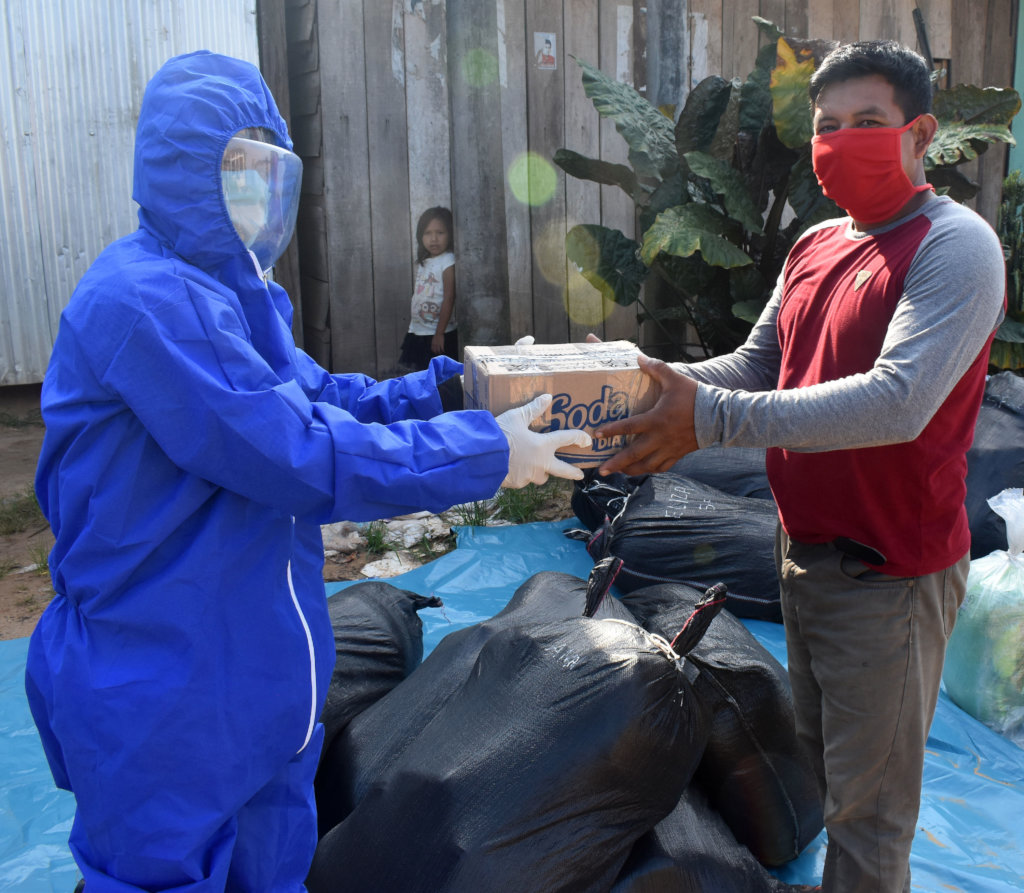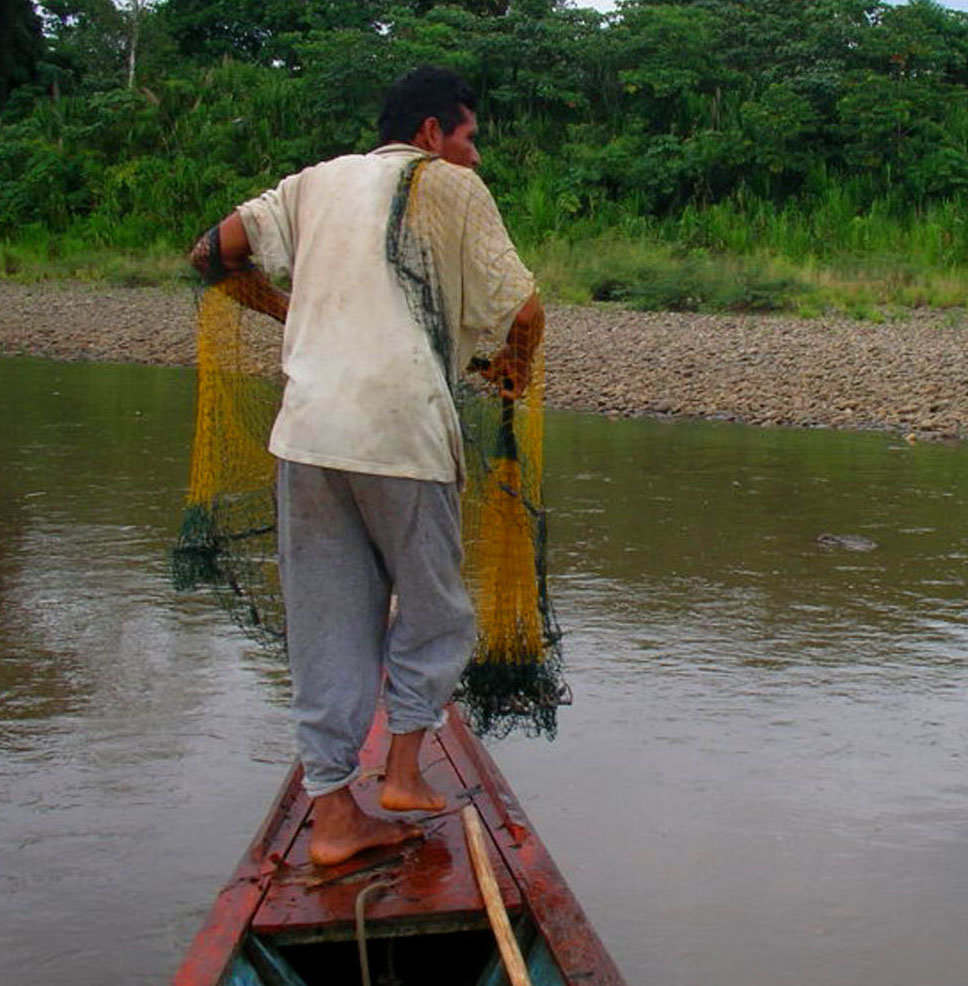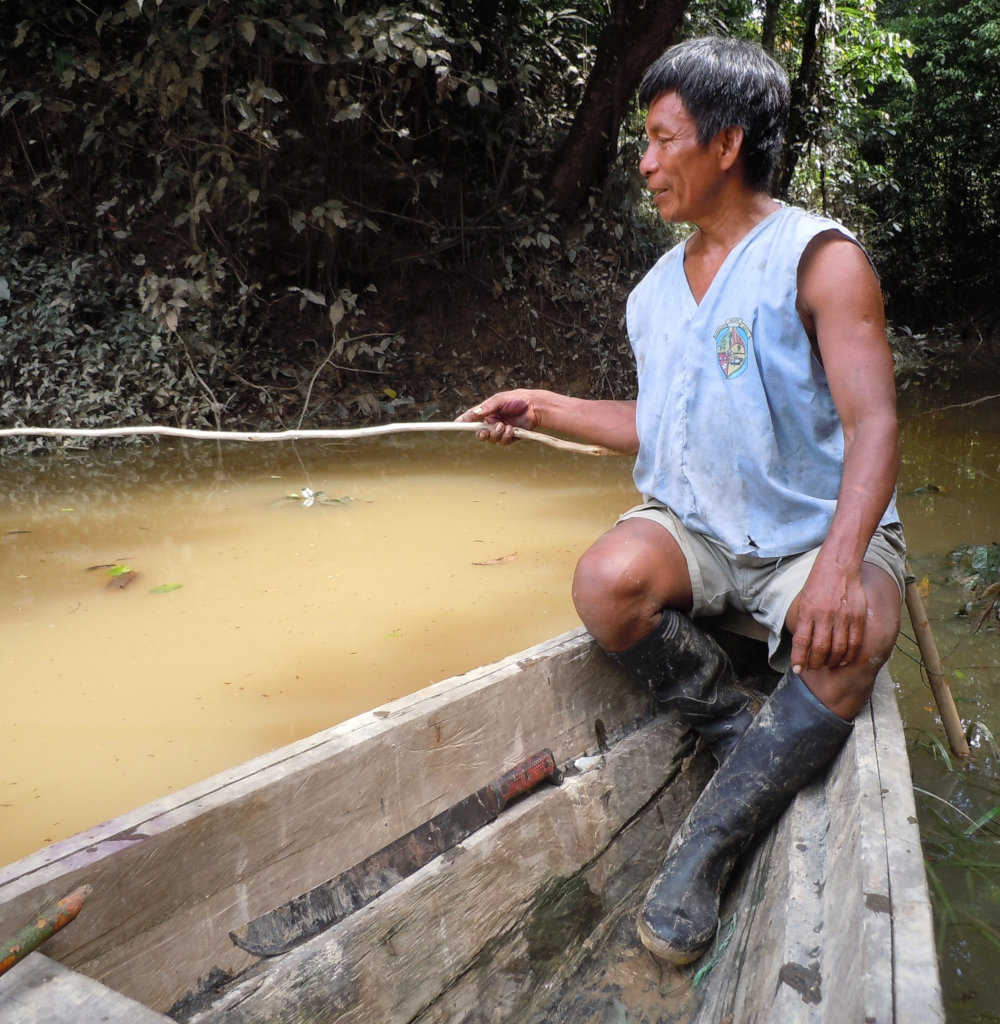 Links: