Project Report

| May 11, 2022
You're helping girls spring into equality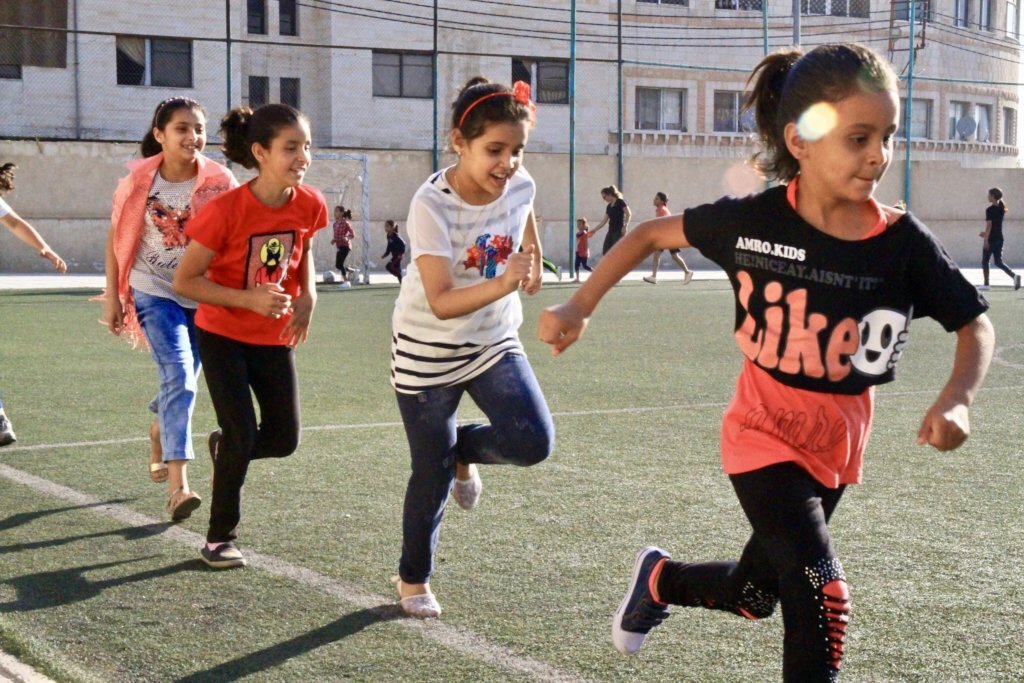 The leaders of our Girl Fund have had a busy spring! From leadership development to skateboarding lessons, take a look at what three of our members have accomplished in recent months:
Reclaim Childhood | Jordan
Many schools in Jordan are still closed due to COVID-19, making Reclaim Childhood's sports programming for girls all the more vital.
Coaches regularly hear how important these opportunities to connect, play, and build community are to the girls and families they work with, especially at a time with so much uncertainty. One of the coaches recently received this heartfelt message from the mother of a participant sharing their gratitude:
"Our sincere thanks and appreciation for all your tremendous efforts, your continued support, and for providing this safe environment for our children to stay active, play sport and have fun. All of this had a great impact on our daughter Aram - she became less stressed and helped reduce all the pressure she used to go through, be it on the streets or in school. We will always remember with love and gratitude the hands that offered all that is good to our children; you have been the best support to us in the darkest times."
In the coming months, the Reclaim Childhood team is excited to add skateboarding lessons to their soccer and basketball offerings.
Women Inspiration Development Center | Nigeria

This spring, Women Inspiration Development Center (WIDC) joined 11 other nonprofits across the country to celebrate Good Deed Day, a global movement of people who are dedicated to giving back to their communities. This year, WIDC's programming focused on public outreach and education programming in schools to equip girls to be advocates against gender-based violence. At the end of the program, WIDC successfully recruited and trained 214 girls who are now ready to speak out against gender-based violence in their their schools and communities.
Women LEAD | Nepal

This March, a new cohort of 30 girls in their final year of high school completed their a year-long professional development and leadership training with Women LEAD.
When asked about her experience, program participant Manakamana shared: "Before I used to be very hesitant to do new things but not anymore. After SLP I have noticed a lot of changes in me. My brother also commented regarding the changes in me like how I speak more now."
After going through this intensive program, the new graduates are better equipped to study at the university of their choice, enter a leadership position in their school or community, and have greater access to employment opportunities.
Thank you for your continued commitment to breaking down barriers for women and girls everywhere!
With gratitude,
Nic + the GlobalGiving Team