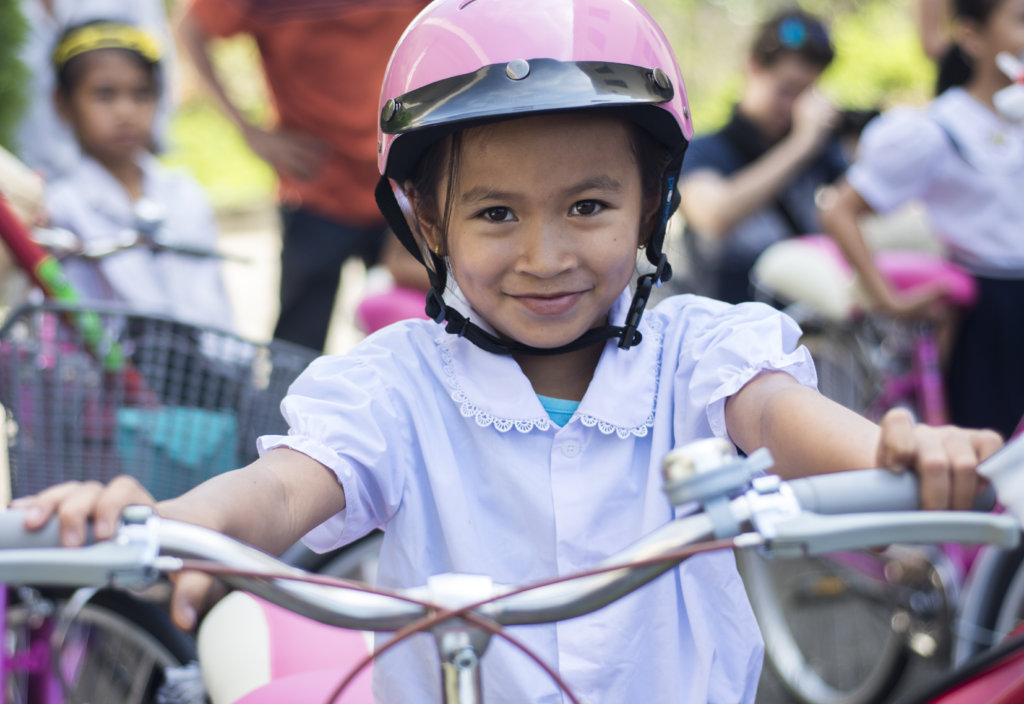 GlobalGiving is honored to partner with innovative and inspiring projects focused on improving the lives of women and girls. We are pleased to announce the GlobalGiving Girl Fund cohort for 2017. From the Vietnam countryside, to India and Afghanistan, over to Kenya and northern Nigeria, and across the Atlantic Ocean to the Dominican Republic the impact of your generosity spans the globe!

These six projects are supported by their local communities and committed to growing their impact and programmatic effectiveness. Whether their focus is on education, healthcare, empowerment through entrepreneurship, or leadership, each project is creating more opportunities for girls around the world than there have ever been before. Today, we are excited to share their work with you, and we are incredibly grateful for all the individual donors just like you that want to give girls every opportunity to grow up and succeed!
It is our pleasure to introduce you to the six projects that your donations are supporting this year. We can't wait to see the impact that your donations make. Thank you for your kindness!
Rock-Paper-Scissors Children's Fund is giving girls in Vietnam reliable transportation so they can get to school each and every day without the threat of walking by foot where they are susceptible to human trafficking and the sex trade.
#2- Keep Girls in School and out of Marriage in Kenya
WISER International is combatting early childhood marriage in Kenya by empowering girls to stay in school, pursue college degrees, and take ownership over their life choices.
#3- STEM Camp for Girls in Minna: Promoting Creativity
Timeout for Africa Education and Sports Foundation is inspiring girls in Minna, Nigeria to be the innovators of the future through incorporating STEM (science, technology, engineering, and mathematics) programs in primary schools. Their work inspires both creativity and leadership in girls.
#4- Unleash the Leader in a Girl
The Mariposa a DR Foundation is educating, empowering, and employing girls living in poverty so that they can become future leaders for social change in the Dominican Republic.
#5- Menstrual Health Resources and Employment in India
The Desai Foundation is helping women become entrepreneurs in Gujarat, India through their Sanitary Napkin Program. Their work empowers women to manufacture, distribute, and sell high quality, low cost sanitary napkins throughout their communities.
#6- Afghan Institute of Learning Empowers Afghan Women
The Afghan Institute of Learning has a proven record on expanding girl's education in Afghanistan. Through their Learning Centers they are bringing healthcare and education to women and girls who would otherwise go without.
Your donation to the GlobalGiving Girl Fund is helping girls across the world avoid daily threats of abuse, pursue an education, become STEM (science, technology, engineering, and mathematics) professionals, and lead their communities. Thank you for your continued commitment to them!