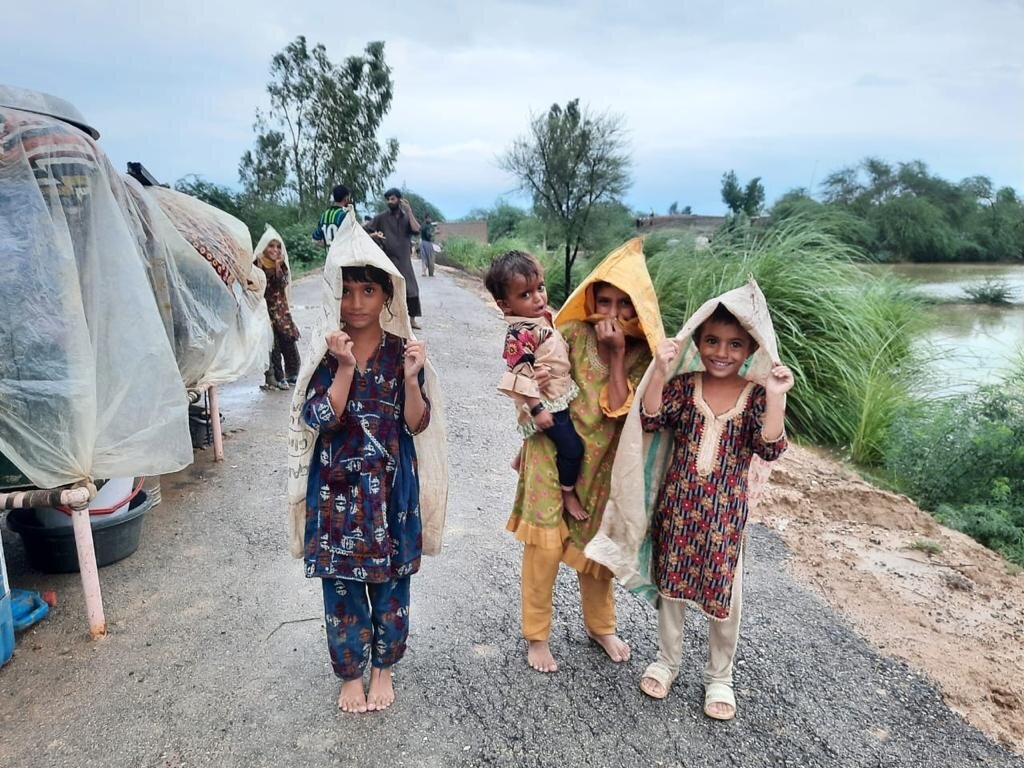 Thank you for your generous donation to GlobalGiving's Pakistan Flood Relief Fund. Donations to this GlobalGiving fund are already making a difference, helping to provide food, water, and shelter in communities affected by the flooding that submerged one-third of Pakistan.
Within two weeks of launching the fund at the end of August, GlobalGiving awarded the first round of emergency grants to vetted nonprofit partner organizations based in Pakistan. Since then, we have awarded an additional round of emergency grants to organizations providing relief after the devastating flooding across Pakistan, especially in the most severely affected provinces like Sindh.
Nearly all of these vetted GlobalGiving partners are based locally in Pakistan and have long-term track records of serving their communities before the floods. And they will be there long after the floods to lead the relief and recovery processes.
Here is a short description of some of the critical work you've supported through your generosity:
The Citizens Foundation is one of the leading education nonprofits in Pakistan—it manages a network of more than 1,800 schools across the country. Many of these schools are in remote areas that are now affected by the flooding, with more than 800 schools in Sindh province. The Citizens Foundation has launched a flood appeal to provide 5 million meals, rebuild at least 9,000 homes, and restore destroyed schools.


Alif Laila Book Bus Society is leveraging its local networks across Sindh and Balochistan provinces to provide temporary housing, medical supplies, and clean drinking water. It is also providing building blocks, story books, and coloring books to engage flood-affected children in therapy through play and help them address the colossal, psychological trauma and stress they face.


Al-Mustafa Welfare Society is working closely with government authorities, including the military, to conduct search and rescue operations and provide emergency supplies to communities in Balochistan and Sindh provinces.
Your support of the GlobalGiving Pakistan Flood Relief Fund powers community-led responses, and it means local organizations get the critical resources they need to help their community rebuild after the flooding. The need remains enormous for flood-affected communities in Pakistan. We are committed to providing ongoing support to those most affected by the flooding—long after the media coverage ends. And you are helping us do that.
Thank you for supporting community-led disaster recovery. You can find a full list of nonprofits receiving grants from the Pakistan Flood Relief Fund at the end of this report.
With immense gratitude,
Chase + the GlobalGiving team
Nonprofit Partners Receiving Emergency Grants
Affected Families, Advocacy, Research, Training and Services (ARTS) Foundation
Association for Humanitarian Development (AHD)

Association For Women's Awareness and Rural Development (AWARD) Pakistan

National Disability & Development Forum (NDF)

Network for Human and Social Development (NHSD)

Network of Organizations Working for People with Disabilities, Pakistan