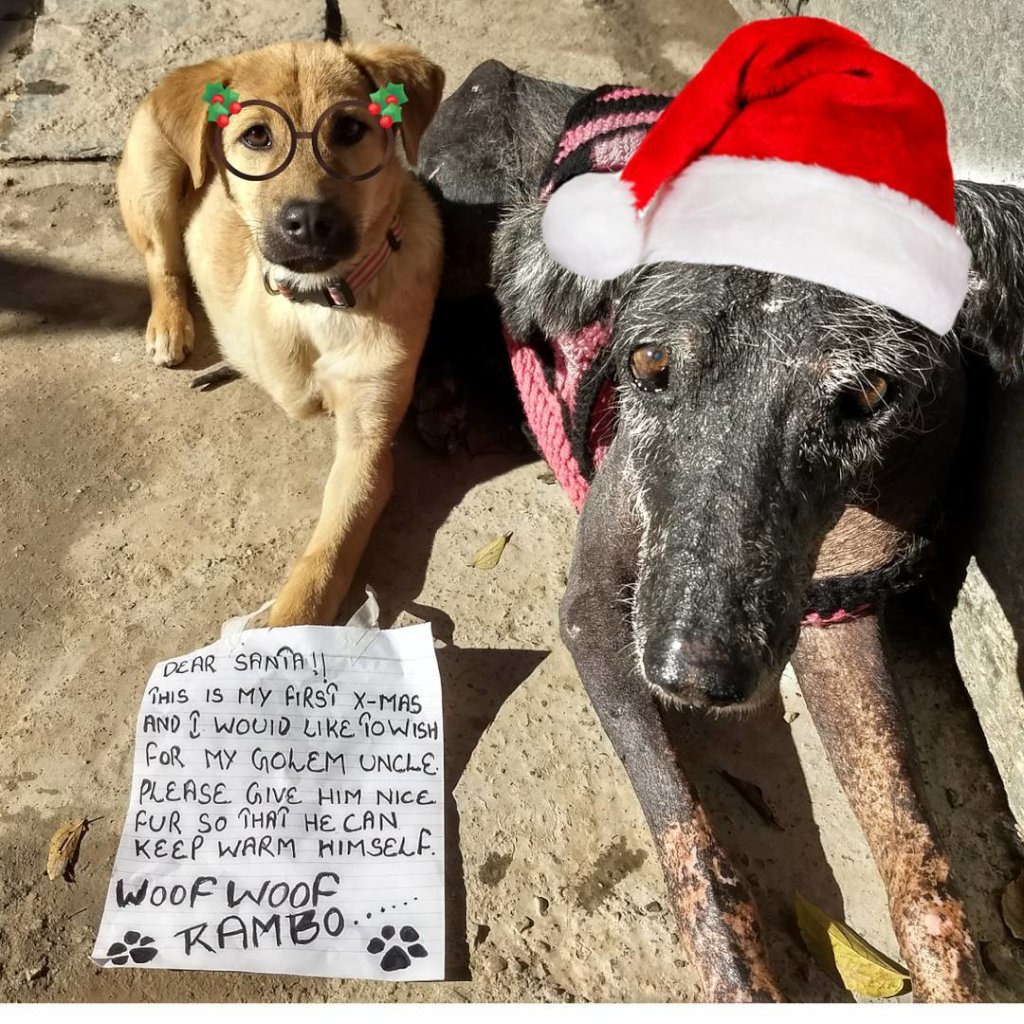 Dear DAR Friends,
We hope all of you had a great Christmas and got what you wished for!
We are also hoping you can help with Rambo's wishlist. He is only 4 months old and got his Christmas wish of finding an adoptive home. He is on his way to California as I write this.
He also wrote a letter to Santa hoping to get help for his Uncle Gollum. Gollum came to DAR with a huge wound and no fur, which makes winters in the Himalayas hard on him.
Dear Santa,
This is my first X-Mas and I would like to wish
for my Golem Uncle. Please give him nice fur so that
he can keep warm himself.
WOOF WOOF - Rambo
Rambo did not realize that Santa may never get his letter so I decided to send it to all of you, to see if we could still make his wish come true for New Years.
We are doing are best to help heal Gollum as well as care for the 15 other dogs that live at DAR permanently because they cannot live on the street due to a medical condition or a disability....and no one will adopt them. We also have 25 to 30 rescue patients and 50 dogs for sterilization in and out of our clinic monthly. As there is no such thing as central heating in India, we need blankets and blowers to help keep all of our patients warm and cozy.
If you can donate to help us keep our pups warm and with full bellies this winter, along with funds for medicine then Rambo will know his Uncle Gollum is being taken care while he is in his new home in the USA.
Here is a list of things we need:
4 Heaters (blowers) $55 each
Blankets, as many as possible: $15
Sponsorship for Gollum and his friends - $10 per month (includes medicine, food, love)
Thank you so much for supporting us through the year.
Happy New Year to you and yours.
Links: