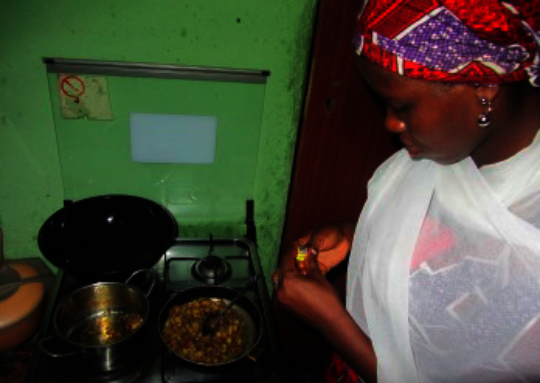 Dear Valued Leadership Initiative Donor,
Welcome to our new project, Create 100 Jobs in 2018 and 2019! For those who witnessed and helped with our success on the last Create 100 Jobs project, I personally thank you for your help and support to reach our goal! However, the mission of Leadership Initiatives is expanding more than ever and that is all due to your continuing support as donors!
As you may know, an integral part of the Leadership Initiatives work is through the International Business Alliance Program (IBAP). This is a program where some of the brightest high school students in the United States devote their time to helping business partners in Nigeria. Currently we have dozens of teams that are actively helping owners in many businesses such as fish farming, wedding, tailoring, and repair! The student solutions are amazing and are the reason why Leadership Initiatives has seen so much success in recent years. Both student and business owner benefit from this inimitable program; to show you all the effect of this partnership, I will share a story from a current IBAP student who is excelling in the program:
"Rabi's face lit up on my computer screen one foot away on my desk. I had just told her that, yes, I do attend school. She had opened her own catering business so she could attend university. Rabi is a twenty-year-old spatula-wielding entrepreneur living in Bauchi, Nigeria. She operates a catering company living in a house miles away from the market, with no internet connection, very few financial resources, and a social stigma against working women.
I was connected with Rabi during my internship at Leadership Initiatives, helping her to create a marketing campaign, develop a financial management strategy, and standardize her recipes to become more profitable. Rabi talked about paying for her own tuition, gaining enough customers to employ other young women, and providing quality service to the members of her community. Not only was she motivated by personal financial stability, Rabi was driven towards a better economic future for her community, country, and continent."
As you can see, this program is not only helping develop a business in need, but creating a friendship that will last forever.
Thank you all for your dedication and support in our efforts to empower the community leaders of Nigeria. We appreciate everything you have contributed to help our cause. Since I have been with the non-profit for a few years, I know that what you are helping create a better life for hundreds of kids and adults both in the United States and Nigeria. I am grateful for your continued gratitude along our journey to make the world a better place for all.