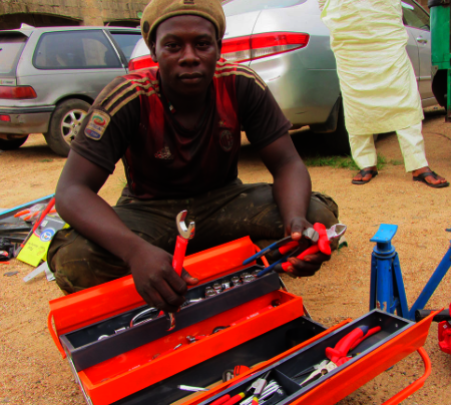 Dear Amazing Leadership Initiatives and Respective Donors,
Today has marked the beginning of the first YDP summer program for 2018! We have a great group of students ready to learn and do amazing things in our Law program. Therefore, Leadership Initiatives would like to thank all of our supporters and students for making this experience possible. We could not do it without you.
In preparation for the summer programs and especially the International Businees and Leadership Summit, I would like to share a story from one of our students solutions:
"My experience with Leadership Initiatives all started at the Global Young Innovators Initiatives summer program. Before I attended this program, I couldn't imagine that I would be working with an auto repair business located in Bauchi State, Nigeria, a town that has been attacked by Boko Haram. As a 16 year old kid who failed my only attempt to change a tire, I could not imagine I would be giving auto repair advice to Faisal Sa'ad, a man who had been working in this field his whole life. Not only was I able to give him advice, but my innovative solutions actually became a reality for my business partner. From this, I was invited to lead a team for International Business Internship Program (IBIP), that uses first-world students with easy access to technology to make a difference across the globe. Upon accepting the invitation, I agreed to create a team willing to make a two-year commitment.
Over the last year, our team has given instructions on timing belt replacement, inserting the stabilizer linkage, and inserting the driving shaft. In addition, we helped the business maximize profits, create a logo, and proposed advertising. My team has been able to improve Faisal's business, and I hope that I can keep helping him grow his business even more in the future."
From these student solutions, we are able to create change in a vast amount of businesses located in Nigeria. This empowerment of businesses increases the infrastructure of the area and helps develop the city to prosper with the business owners acting as community leaders. If we are the catalyst to grow these businesses then they are able to help other individuals in their community by offering them a paying job or appointing apprentices.
I would like to thank our supporters again, because we could truly not make this happen without your support for us and for what we stand for. Your generosity is greatly appreciated and is going to help make international change in Nigeria. Thank you again!
Best,
The Leadership Initiatives Team
Links: