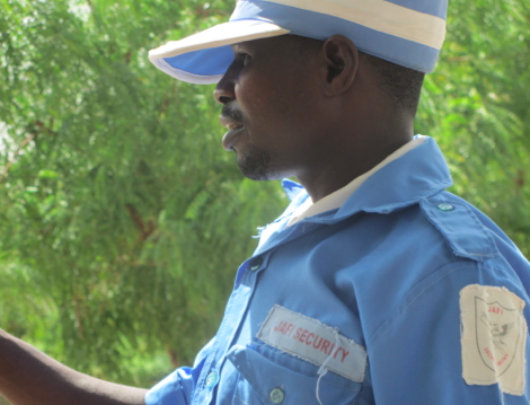 Dear Amazing Leadership Initiatives and Respective Donors,
By creating simple and innovative solutions, high school students have been able to make an inimitable impact on different businesses in Nigeria. This summer, bright students from Leadership Initiative's IBAP program gathered at Georgetown University to tackle the problems that different businesses were facing.
JAFI Security, a security business based in Nigeria, was one of those businesses that benefited from the students who worked to strengthen their defense system against the attacks of Boko Haram at a valued university. The company's problems were rooted in communication error; therefore, the students figured out that a system of walkie talkies and code words would be the most effective to respond faster in the event of an attack. This system of walkie talkies is currently being tested in phases within the company, but it already has "made a significant impact" on "reducing the gap of communication" between workers to supervisors in those test groups. Although preliminary testing will not be finished until the end of October, the owners of JAFI Security are "so excited" about this development and cannot wait to "see the long term effects" of this "life-changing" project for them. Even though only this singular solution has been tested so far, the owners cannot wait until the students return to t hesummer program to help create more solutions.
To see the lives of these people enriched with excitement and vigor truly shows the power of what one person can do. This is why Leadership Initiatives was created - to inspire and promote progress in people that do not have the same opportunities as others. High school students can change the world - if they have the necessary tools to be the catalyst for that change.
It is amazing to see how such a small idea from teenagers can change the lives of people across the globe. If we allow students to continue to cultivate a better future for others, their imagination will surely make a difference in those people that they work with.
I just want to say thank you again to all of our wonderful donors because you allow our programs to prosper and expand to change more lives. Your generosity allows Leadership Initiatives to the fund student solutions in the IBAP and summer programs and implement them into the business. Our business leaders in Nigeria have benefited so much from the student's work that they are now able to reach out to other people in their community and empower them. Thank you so much for believing in Leadership Initiatives and the students from our programs. You are making a difference in the lives of those working in JAFI Security and others within our program!
If you would like to check out more stories like JAFI Security's, please visit liempower.org.
Thanks,
Leadership Initiatives