Project Report

| Jun 1, 2021
The "Reading": an essential tool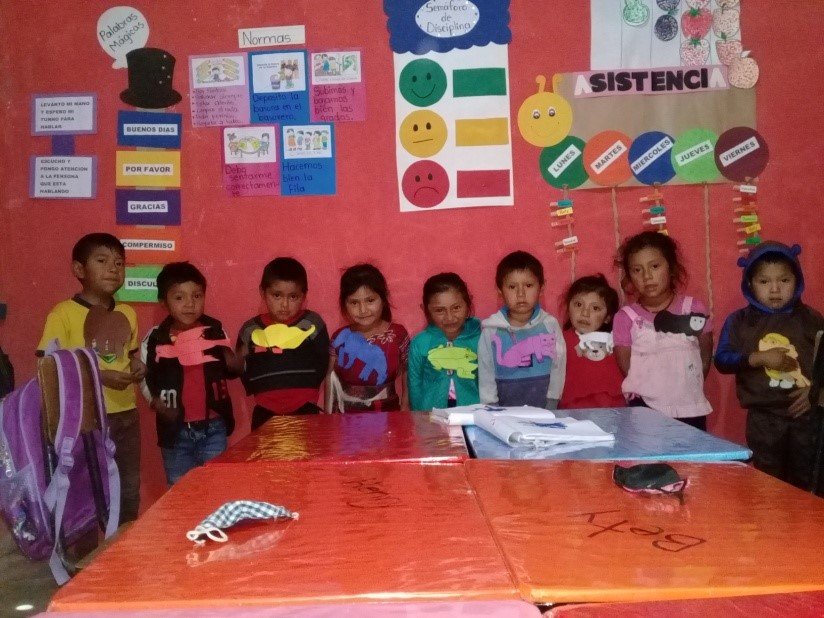 Hi everyone! How are you? Receive a warm greeting from the entire Lets be Ready group, we wish the well-being of everyone at home.
Have you heard the phrase "A child who reads will be an adult who thinks"? Surely yes, and you certainly agree with this one. And if he thinks carefully, perhaps the context of the sentence is fulfilled in yourself.
We are very excited and impressed by all the progress and improvement our teachers are making. It is incredible that we are already finishing the fifth month of the year and starting the sixth. As you know, an important part of our program's curriculum is "READING", so we are working a lot on this.
Unfortunately, due to the Pandemic, in our country we are at a very low level with respect to the reading, lower than it was before the pandemic. Therefore, part of our goals for this year is to do more for children and give them a good early stimulation of Reading. In my last reports I told you that we are working on Critical Thinking with the help of our "Star" books. Teachers have endeavored to follow this method to the letter and have been very creative in implementing it. Many have already read the book "Brown Bear, The Very Hungry Caterpillar, Goldilocks and the Three Bears, and Harold and the Purple Pencil." Through these books, children have learned about colors, shapes, sizes, the cycle of life, comparisons, nutrition, the classification of animals, concepts, and many more topics.
Although we have accomplished a lot by doing these activities, we want to continue to improve. That is why we are receiving a workshop on "Early Reading Stimulation", as I mentioned before, 6 of our teachers were selected to receive this training. Taking care of our health and that of others, we have hosted the workshop by Zoom. The program is aimed at parents, as it seeks to provide them with the necessary skills to meaningfully share books with their preschool-age children. We will only be the ones who will give you the ideas to put it into practice, there are 10 sessions of one hour with a specific objective. Most impressive, parents do not need to read or write to participate in the program. It is proven, the children who have participated in this program have improved a lot and are better prepared for the first year of primary school. 4 communities have been selected to start. But in our next report we will give you more information.
Once again, thank you for the unconditional support, trust and generosity that you show the program and our children, who are the future of our country. "God bless you" and hugs from Guatemala.