Project Report

| Dec 28, 2020
"We finished successfully, one more year"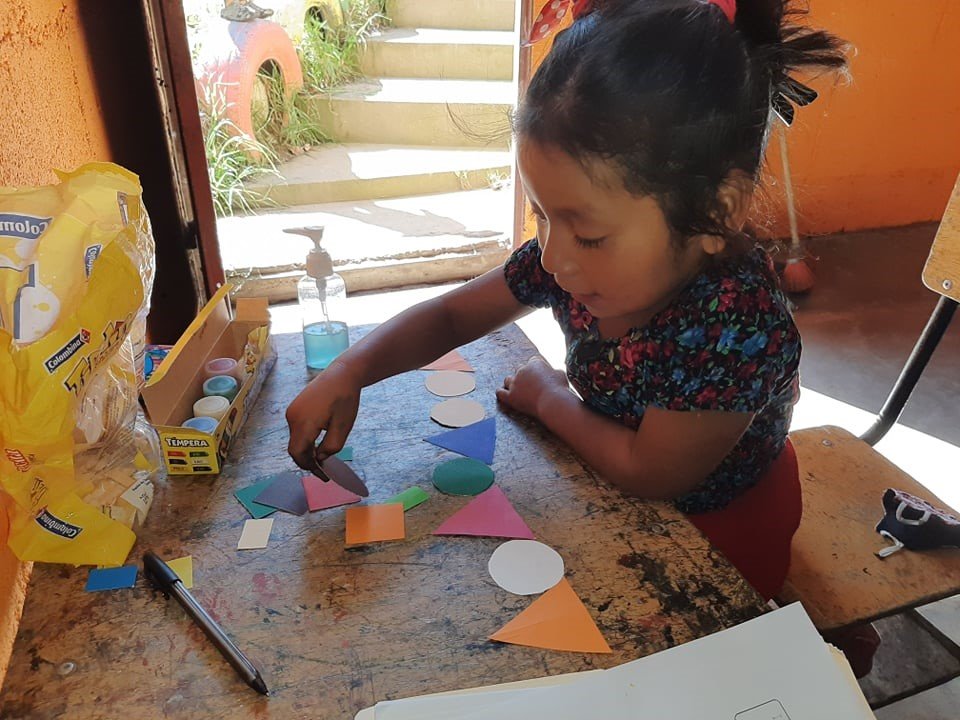 "The problems we face every day are inevitable; But it is the way we solve them that will make us different. " And without a doubt, that was demonstrated this past year 2020.
It was difficult, because many of us faced different situations that at some point we did not know what to do; but it was not an impediment to find a solution and thus get ahead. I am pleased to tell you that I greatly appreciate the effort and dedication shown by our dear teachers. Each one had their challenges and obstacles that could be a source of discouragement or even surrender; but they proved capable and willing, so as not to stop educating their children.
We managed to carry out an oral and written evaluation, to see what the results were this year. Each teacher adapted the assessment according to the topics they saw during the year and according to their progress. We take into account prevention and biosecurity measures. Some carried out the evaluation from house to house, others in groups of 3 children and only one teacher in the "Canoa" community did it by phone calls (This because the community authorities do not allow anyone who does not live in the community, as protection from Covid-19). It was a challenge for all of us, but very satisfying. I can tell you that out of 15 children we had in each school, from 2 to 3 children, they were the ones who could not continue. Unfortunately there were parents who showed no interest in homework or in asking what to do; others did not have the means to do so and there were those who did not know how to read or write; so they did not understand the tasks. In general data, I can say that of the 100% of children we had in the beginning, 20% no longer continued and 80% came out successfully.
Another important activity that was accomplished was weighing and carving the children. José Tun, in charge of Nutrition, came to the communities to do it. The help of the parents when preparing the atol at home was key to noticing the changes in the growth and weight of their children. Most of our children gained an average of 3 to 5 pounds; and they grew from 2 to 4 centimeters. The parents were very happy and grateful for this help. They closely watched the changes and benefits of this drink (CHISPUDITOS), when they provided it to their children at home.
Also in some communities, teachers were able to organize the delivery of diplomas, in recognition of the classes and to end the school year. Some teachers were able to do a small ceremony, as an act of graduation in groups; others did it individually (of course, always taking into account prevention and biosecurity measures). Although let me tell you that this recognition is also taken by parents, since many of them had to learn to be teachers to carry out all the activities that we asked of them. If it had not been for the dedication, effort and above all the interest in the education of their children; the success of all children would not be possible. So they also deserve our admiration.
We have finished then, one more year. Everyone in the program is very happy, satisfied with the work we did; But most of all, we are grateful to all of our donors. Without a doubt, your help also played a very important role in the education of these children, because they never left us. They were always there, sending their contributions. For that and many more reasons, thank you very much for that great altruistic heart that you all have. Thank you very much for everything! May Jehovah God bless you and you are well, we hope to tell you more next year. Greetings and virtual hugs, from Guatemala.