Project Report

| Sep 1, 2020
Bringing a ray of light to the needy!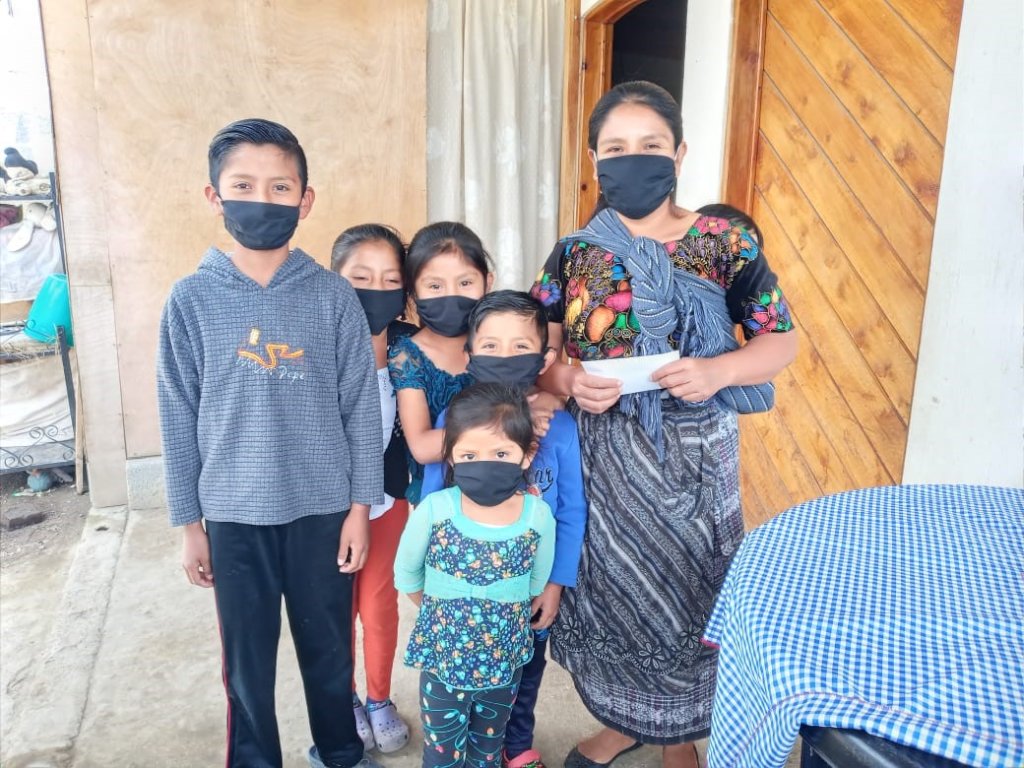 Do not withhold good from those to whom you should give it If it is within your power to help. Do not say to your neighbor, "Go away; come back later! I will give it to you tomorrow," If you can give it now (Proverbs 3:27, 28).

A few months ago our dear founder Fred Zambroski sent a donation for the Magical Classroom and Lets Be Ready programs. With the aim of supporting the families most affected by the coronavirus pandemic.
Because the donation we received was not such a high amount, only one family from our group of children could be helped. That is why our Director Sara Tun asked us to carry out a case study on our children, in each of the 25 communities where we are; To select the family that needs it most. We had to be very observant and attentive, in order to determine who would benefit from the donation.
It was not easy, because "all" of us find ourselves in a difficult situation that has affected us in one way or another. So we used extreme cases in economic decline, that is, cases of families that we could see with our own eyes that they really needed it.
It is a pleasure for me to tell you that thanks to this donation, we were able to help 25 families from the 25 communities where we work. Q.3.00 quetzals ($ 39) were provided to each family. With this amount, some bought enough food to support their family and others used it for medicine; because in some families there were sick children and elderly people who needed it. We were able to support families where the mothers are single or recently widowed; and in others there are many children to feed. The truth is that these families are very worthy of admiration, because despite their problems and concerns, they are positive and are looking for ways to get ahead so that their children do not lack tortillas and beans to eat. EVERYONE was surprised because we had chosen them to be benefited, and they were very grateful. Some moms couldn't believe it that they even cried because of the joy they felt. It was such a generous and emotional act of love for all ...
That is why we want to deeply thank our Founder Fred for this beautiful act he did for these families and for the country. Thank you for doing wonderful things in the families of our students and communities in our country. May Jehovah God bless you!
This is what we wanted to share with all of you, giving proof that if we all work together we can overcome racial, political and disease barriers such as covid-19.
Thanks to all those who support us around the world as well, remember that without your donations we could not help our children in Guatemala.