Project Report

| Jul 19, 2022
Teaching is leaving a mark on a person's life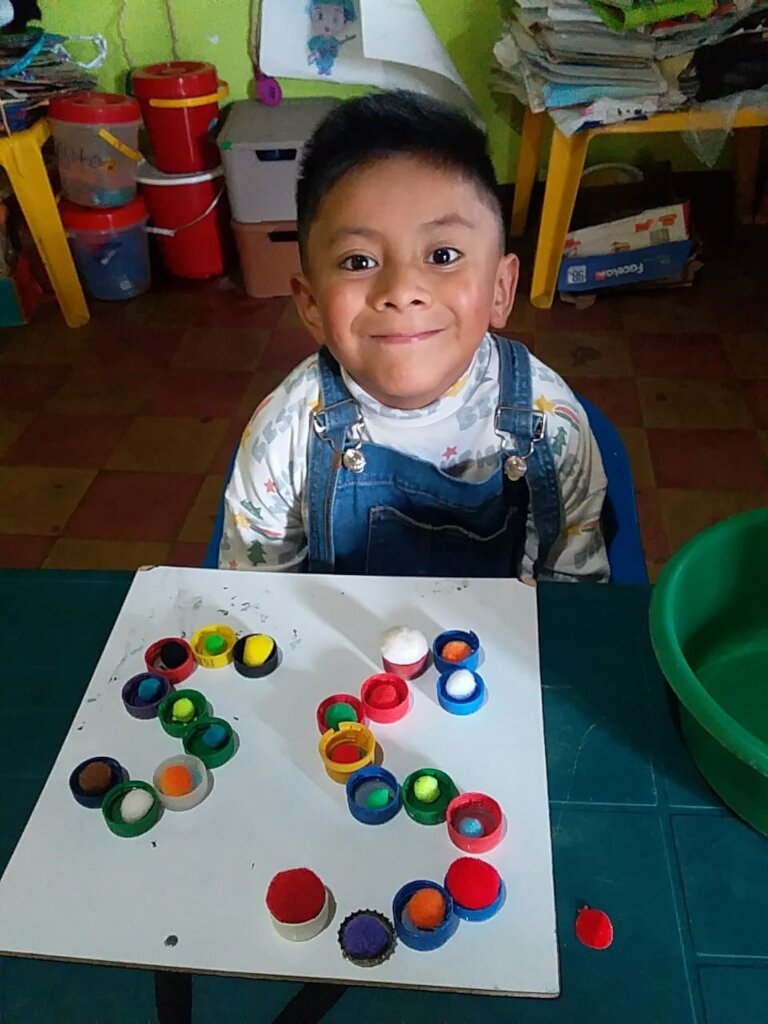 Hello everyone!
How are they? I wish and hope that they are well.
"Educating a child is not making him learn something he didn't know...
If not, make him someone who did not exist" (educapeques.com)
Without a doubt, this sentence is very true. Incredibly, time passes quickly, we are beginning the sixth month of the school year and the children are progressing very well. The truth is that I am very surprised by the great progress and results that both the children and the teachers have had; by putting into practice many of the new ideas that are given to them and that they themselves invent.
Many already know how to write their first and middle names, they recognize the colors, they already know the vowels and some numbers. They relate very well to each other and even help those who have a little difficulty in their learning. We have worked on the activities of some "Star" books to teach topics such as: the human body, the 5 senses, animals and their classification, sequences, days of the week and some consonants among others...
The truth is that we have had very good results, thanks to the effort, ingenuity and love with which our dear teachers teach. It has not been easy, as the pandemic continues to be a threat; In addition, there is still no vaccine for the little ones. So we are being very cautious with them to protect them.
Surely you remember Betzabé, one of our "star" teachers. The creativity and ability to relate so easily with others that she has is impressive, because now that she is supporting a new "village"; parents, children and people in general are very happy with their work. Thanks to that, our program has been helping and making itself known in more communities…
Also, our teacher Edvin López; he has shown to be very capable and dynamic in teaching. Thanks to the fact that he is well known in his community and has the support of other foreigners; They have shown him first-hand how to work with the "Montessori Method". Even though he is not a preschool teacher, he does his job like one. This help has helped him grow as a professional and teach in a different, dynamic and fun way; unlike the traditional education that they carry out in local schools. We are very happy for his work and for that vocation to teach...
Of course, nothing we do would be possible without the help and support of our beloved sponsors and founder Fred Zambroski. We are aware that the situation is increasingly difficult and the problems that the COVID-19 pandemic has brought are worrying; but, we have come out ahead thanks to God and the loving help that they have given us. Thank you so much! I don't know what our program would be without you... Thank you for taking an interest in others and making our children see the future with optimism.
Please keep taking care of yourselves and cheer up. If we support each other, the results will be the best...
See you soon.