Project Report

| Mar 5, 2023
Starting a school cycle, back to normal...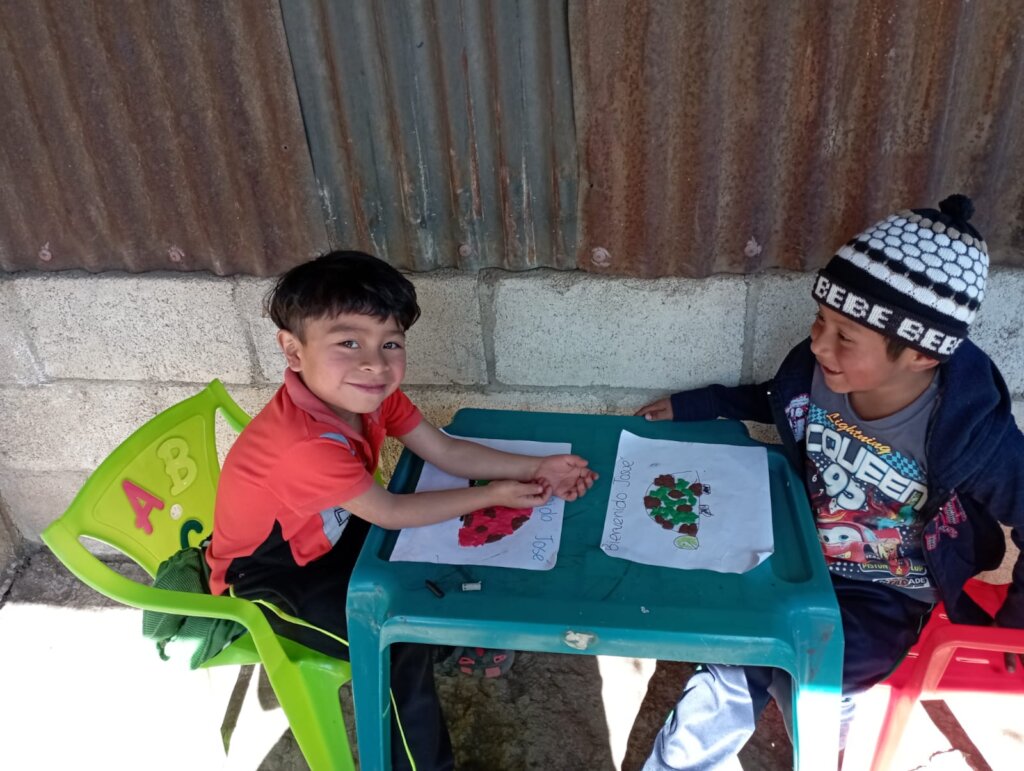 "Education helps the person to learn to be what he is capable of being" (Hesiod).
Hello everyone!
We hope that both you and your family are well. Receive a warm greeting from everyone in the program and from our children.
First I want to start by apologizing for not writing sooner. But now that education in our country has returned to normal; we are more busy in the care of our children.
This year we once again have 23 communities in which our program is supporting; and we have 22 teachers. Most of our communities managed to start classes in mid-January and others in the first week of February. Thanks to the support provided in these communities, this year we have enough children in each center.
We had our first workshop of the year with the teachers, from January 17-20. The central theme was: "ideas to start the school year". We all bring different ideas, including some new ones; what we can do in the adaptation phase and how much to work on the different issues that are worked on at the beginning of the year. Also, we learned different ways of telling a tale or story, using objects, making a book with recyclable material, among others...
This year, we decided to implement an evaluation that is done before school starts and after the end of the school year. It is called "Bracken School Readiness Assessment", it is a subtest that contains a series of vocabulary questions about colors, letters, numbers, concepts and geometric figures. The objective is to know how much and what they know before entering school. And in the case of children who continue with us again, knowing in which group to place them based on what they already know. Personally, it helped me a lot to know how to start this year with the new children and where to continue with last year's.
Now that we are working daily, we made several reminders that it is important to work in the ROUTINE (activity with which we started classes), such as: the calendar, the alphabet, the weather, writing the date, numbers, days of the week , months of the year, etc.
Also, we already started with the nutrition program, with the nutritious drink "CHIPUDITOS". Children and parents are very happy to receive it, since they have already verified for themselves that it does work.
Unfortunately, due to all the changes in circumstances caused by the COVID-19 pandemic, many people were affected in different fields; among them the economic situation of many changed resoundingly. For this reason, we want to ask for your support so that they continue to provide help to those who need it most. Also, sadly some of our sponsors also found it difficult to stay with us; and because of that, 6 of our teachers do not have a fixed support to continue working in their communities. Now, we are looking for ways to solve this situation. So, if it is in your possibilities to support us, we will thank you from the bottom of our hearts. Our children and their communities will be very happy to know that they will continue to receive a free and quality education.
Thank you very much to those who already do it, they really help us to change the future of children and our country.
I look forward to writing to you soon and telling you the latest on our program. Please, take care of yourselves and a hug from Guatemala to everyone…