Project Report

| Dec 12, 2022
"Today's sacrifice is tomorrow's success"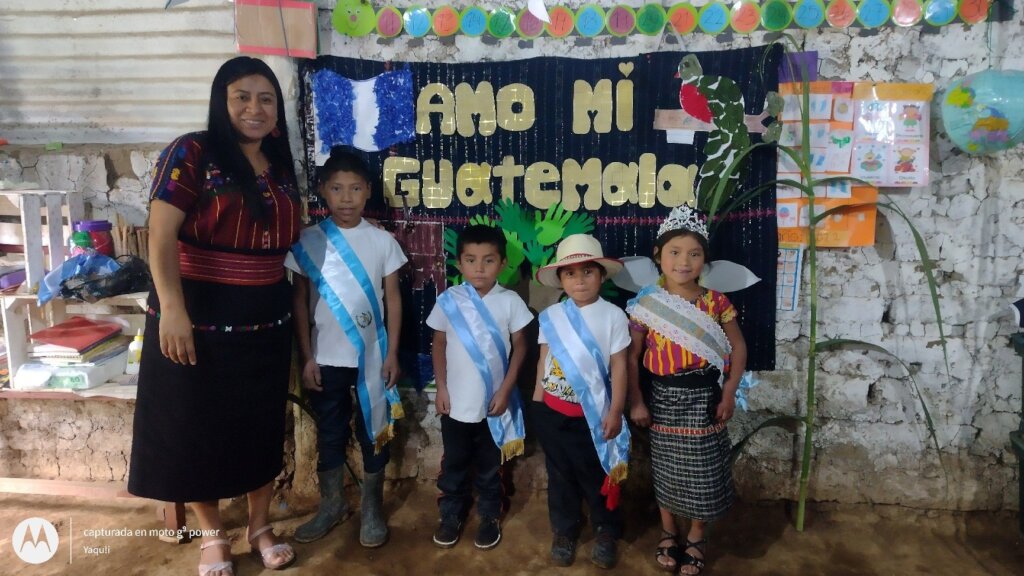 Hello everyone,
I wish the well-being of each one. Receive a cordial greeting and a warm hug from Guatemala...
We are very happy to have finished another year successfully. Now that everything has almost completely returned to normal, the results have been positive and satisfactory.
During these last months, each teacher celebrated independence with different activities; so that the children could learn about who they are, the culture to which they belong and civility. They made posters, crafts and dances. In some communities, teachers and parents were allowed to hold a small parade, as was done in previous years. We also noticed that the ideas seen in the last workshop helped them a lot to end the year...
Some of our schools even continued to work until November and early December; due to some delays. But, most finished at the end of October and beginning of November. There is no question that our teachers worked very hard to follow the directions they were given to work effectively with the children in class. It is obvious the progress and development that was achieved in each one of them. For example, the majority of 6-year-olds who spend the next year in the first grade of primary school; They already know how to read, write, add, subtract, use logical thinking for math problems, among other things.
Our 4 and 5 year olds have developed useful skills for the following year; whether they continue in the program or at another institution. "Personally, I am impressed with the intelligence and skills that we were able to develop further with them. This year I have learned a lot from each of my children, the skill with which they do things and the time each one uses to develop their abilities; It is something that has surprised me a lot. I believe that learning is reciprocal between children and teachers.
Of course, the help of the "Parents of Family" has been essential for the development and success of our little ones. The dedication and responsibility shown, make us see the interest they have for their children. For example, they went to great lengths to help our teachers by participating in and preparing for the end of the school year. In most of the schools, everyone's participation in supporting this activity was admirable. They were very happy about their children's achievements.
Obviously, all of this would not have been possible without the help of our beloved donors. The truth is that we have no words to thank everything they do for our children and us. Thanks to your donations, we have finished another year successfully. It has been worth the sacrifice and dedication put in by all of us who make up Lest's Be Ready. Many thanks! "May God Bless your generosity and solidarity." We hope to count on your help again for the next cycle, since it is a key piece of change in the education of our children.
Once again, from all of our teachers and founder Fred Zambroski: THANK YOU!
Greetings and blessings from Guatemala…