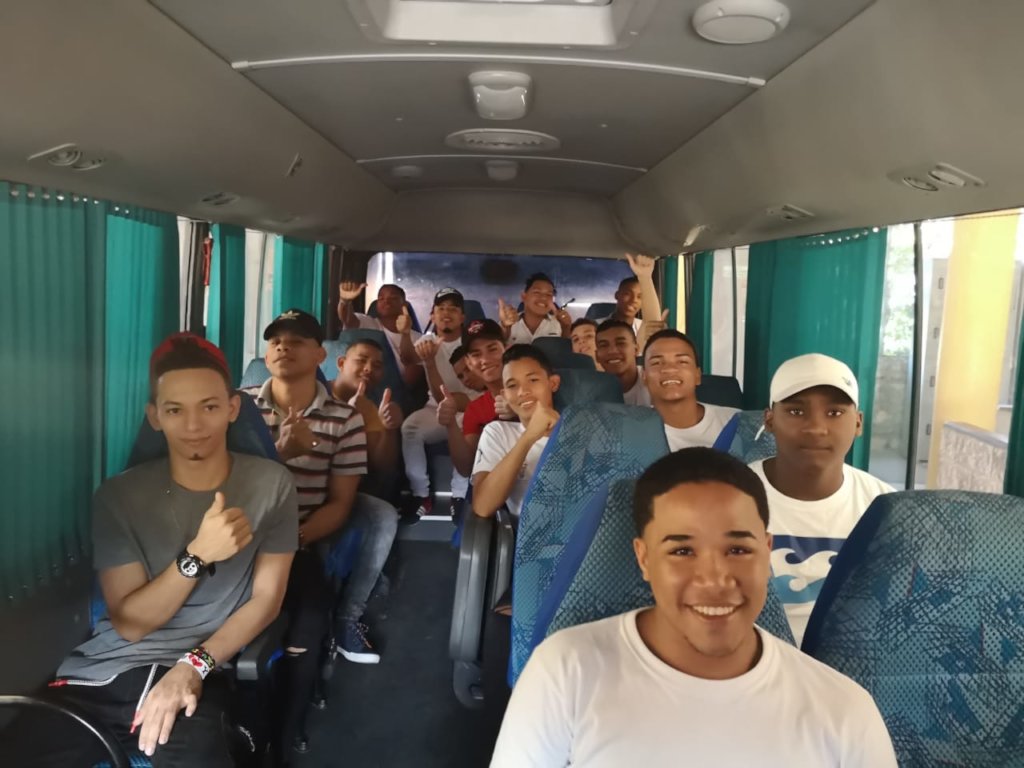 ENGLISH VERSION
¡Our program in Bolívar has been a success! We continued our training program throughout November and December, completing the entrepreneurship and bakery workshops. The boys were able to realize that it is possible for them to project themselves as owners of their own businesses, and many of them see their potential in bakery as a perfect complement.
On December 6th we were able to achieve the visit to the facilities of our ally in this task: Molino 3 Castillos. This is a very traditional factory in Cartagena that turns grains of wheat into different types of flour, especially made for all kinds of purposes: bread, bakery, pastries, pizza, etc. The youngsters were welcomed as guests of honors and received a guided tour of the production plant. This was a very exciting and motivating part of the program.
On December 18th we conclude the 2018 program, and we gladly graduated the first cohort of youngsters.
The statistics of the program were as follows:
25 youngsters began the program
5 withdrew within the first month for personal reasons
4 eloped from the attention center upon finishing the program
2 regained freedom, as they finished their sentence
In January of 2019 we kicked off the year with an inspirational talk about empowerment and resilience, and in February we gathered the testimonies of some of them through one on one interviews. (See link below for video)
In February of 2019, Molinos 3 Castillos agreed to sponsor the extension of the program to include several additional bakery workshops and continue to phase 2 by assessing the facilities of the bakery workshop in order to start a production center for internal consumption, and projecting it to construc a portfolio to start sales by order.
At this point we will need to extend our budget, in order to continue with the future phases and to be able to train more youngsters at this attention center. We will make sure to keep you posted, and again we thank you for making all of this possible!
VERSION EN ESPAÑOL
¡Nuestro programa en Bolívar ha sido un éxito! Continuamos nuestro programa de capacitación durante noviembre y diciembre, completando los talleres de emprendimiento y panadería. Los jóvenes pudieron darse cuenta de que es posible que se proyecten a sí mismos como dueños de su propio negocio, y muchos de ellos ven potencial en la panadería como un complemento perfecto.
El 6 de diciembre realizamos la visita a las instalaciones de nuestro aliado en esta tarea: Molino 3 Castillos. Esta es una fábrica muy tradicional en Cartagena que convierte granos de trigo en diferentes tipos de harina, para todo tipo de propósitos: pan, pastelería, pizza, etc. Los jóvenes fueron recibidos como invitados de honor y recibieron una visita guiada de la planta de producción. Esta fue una parte muy emocionante y motivadora del programa.
El 18 de diciembre concluimos el programa de 2018 y con mucho gusto graduamos a la primera cohorte de jóvenes.
Las estadísticas del programa fueron las siguientes:
• 25 jóvenes iniciaron el programa
• 5 retirados dentro del primer mes por motivos personales
• 4 fugados del centro de atención al finalizar el programa
• 2 recuperaron la libertad, ya que terminaron su sanción
En enero de 2019 comenzamos el año con una charla inspiradora sobre el empoderamiento y la resiliencia, y en febrero reunimos los testimonios de algunos de ellos a través de entrevistas personales.
En febrero de 2019, Molinos 3 Castillos acordó patrocinar la extensión del programa para incluir varios talleres de panadería adicionales y continuar en la fase 2 evaluando las instalaciones del taller de panadería para iniciar un centro de producción para consumo interno y proyectarlo para la creación de un portafolio de productos para iniciar las ventas por pedido.
En este punto, tendremos que ampliar nuestro presupuesto para continuar con las fases futuras y poder capacitar a más jóvenes en este centro de atención. Nos aseguraremos de mantenerlos informado, y nuevamente les agradecemos por hacer todo esto posible.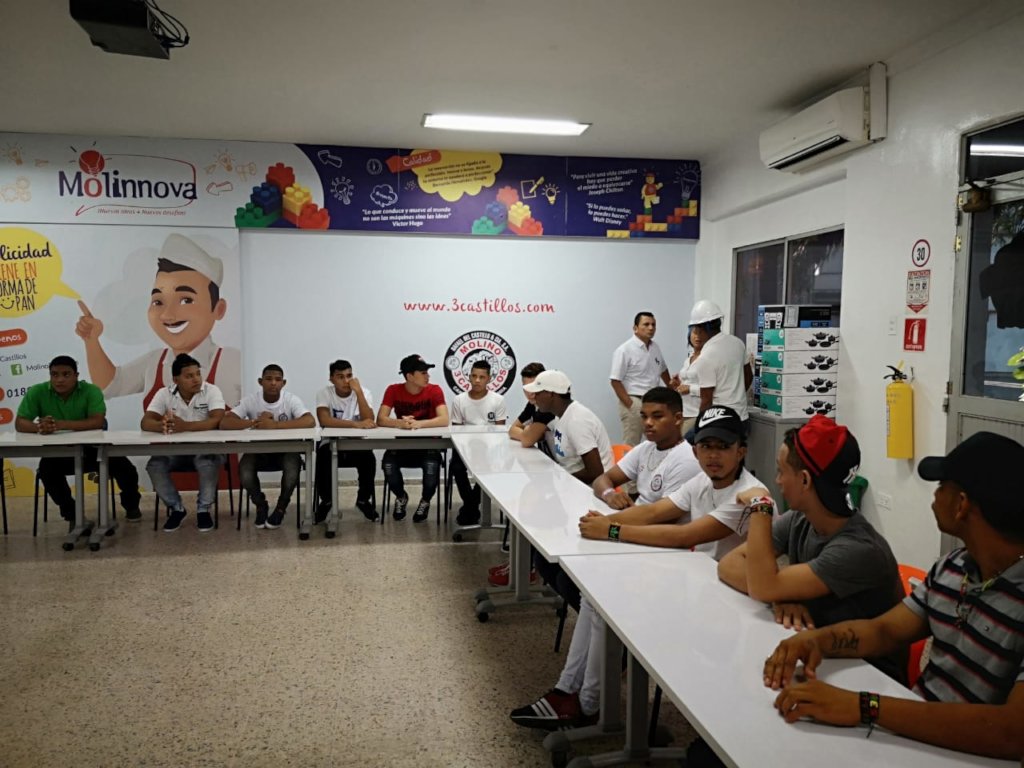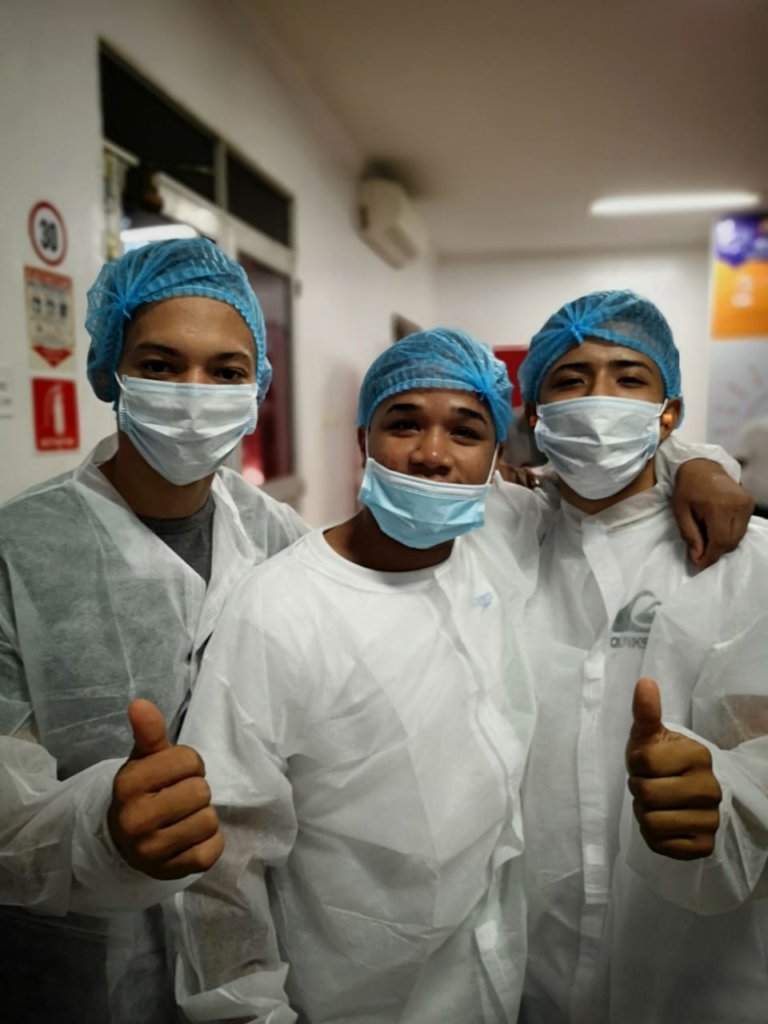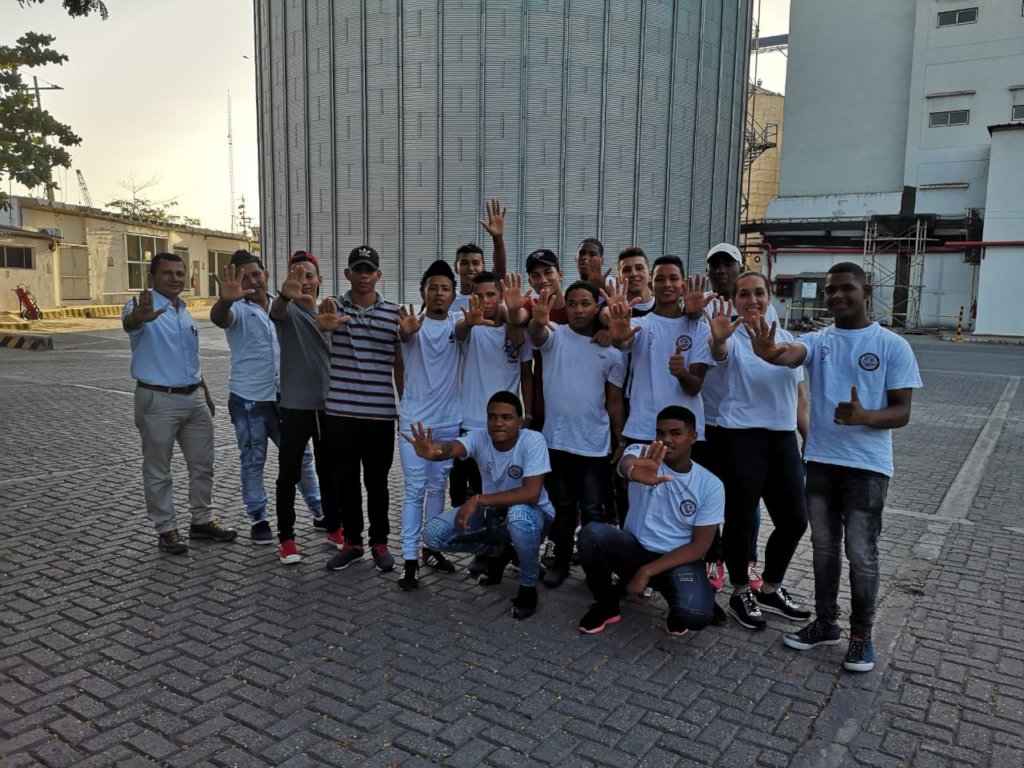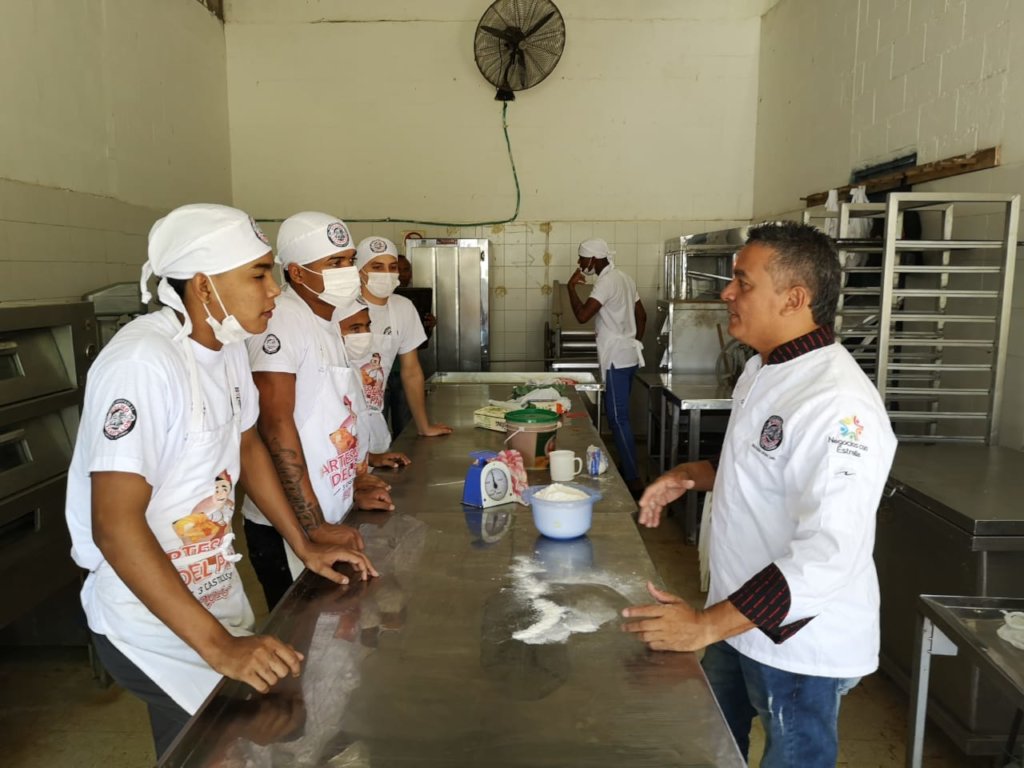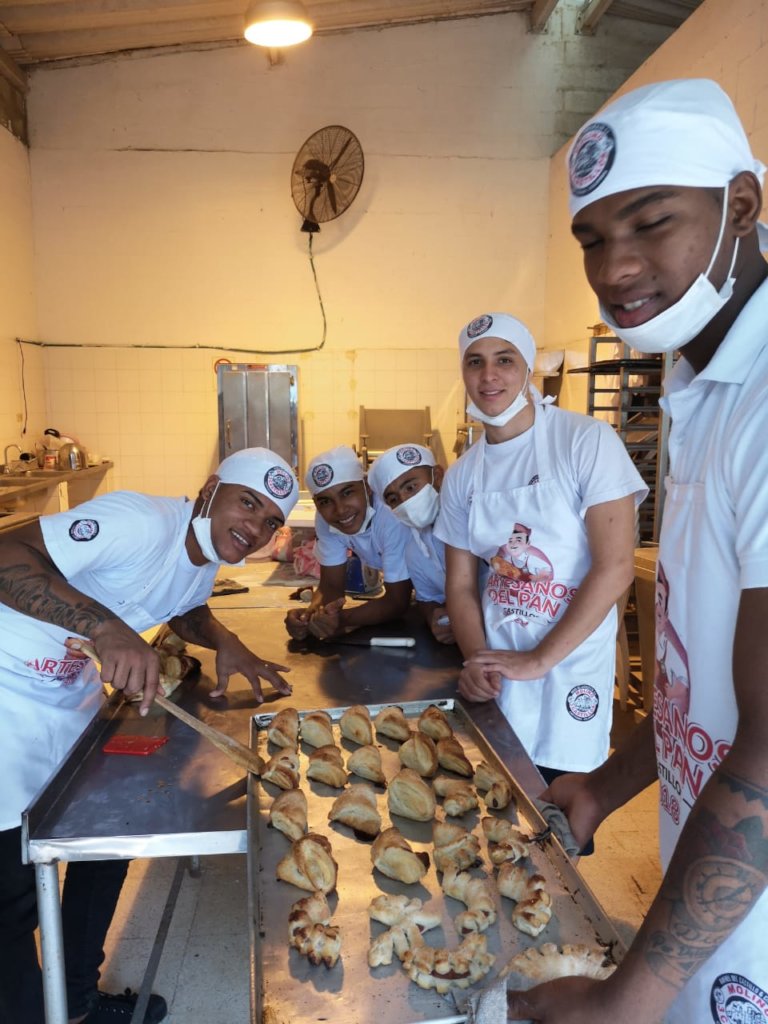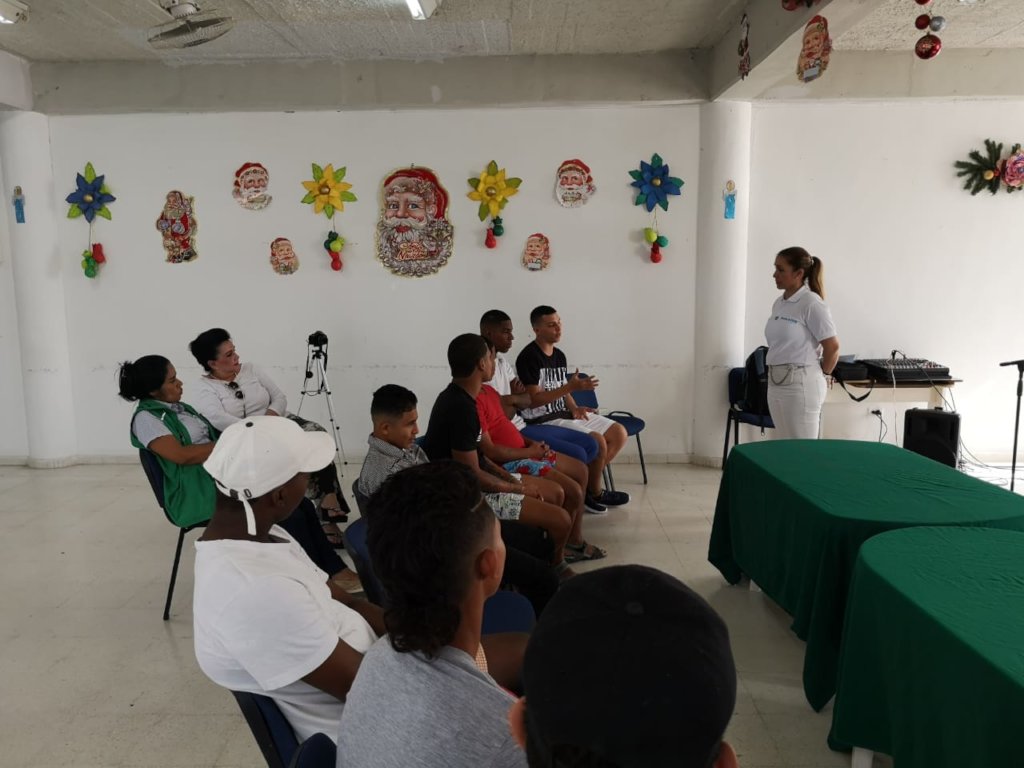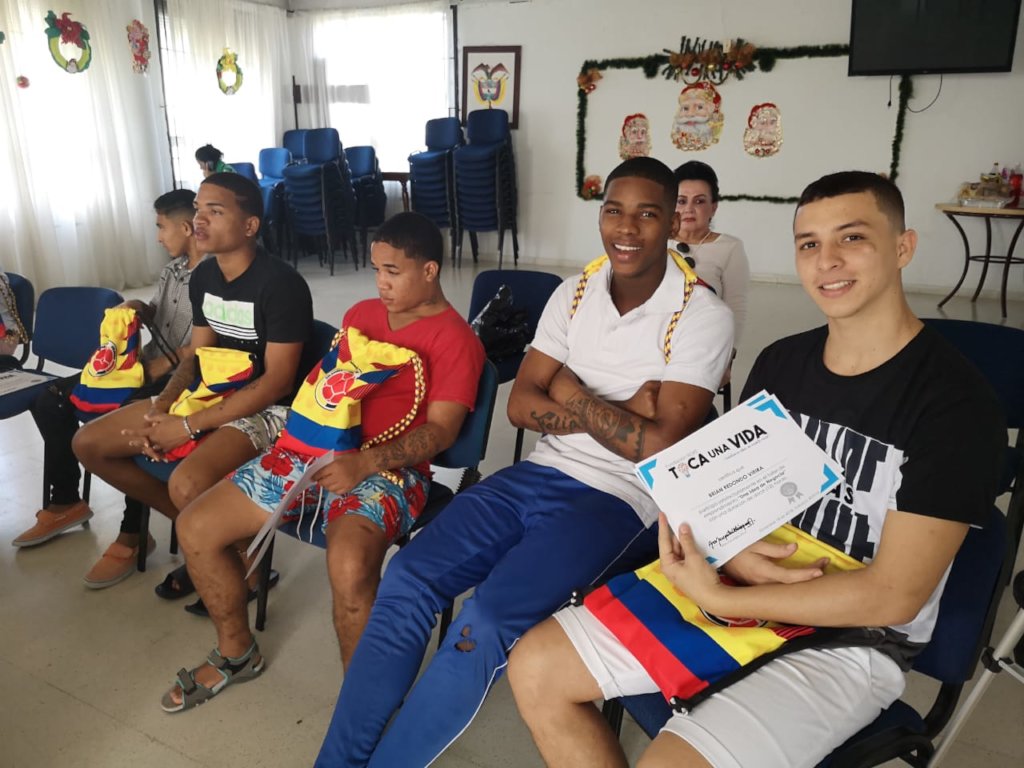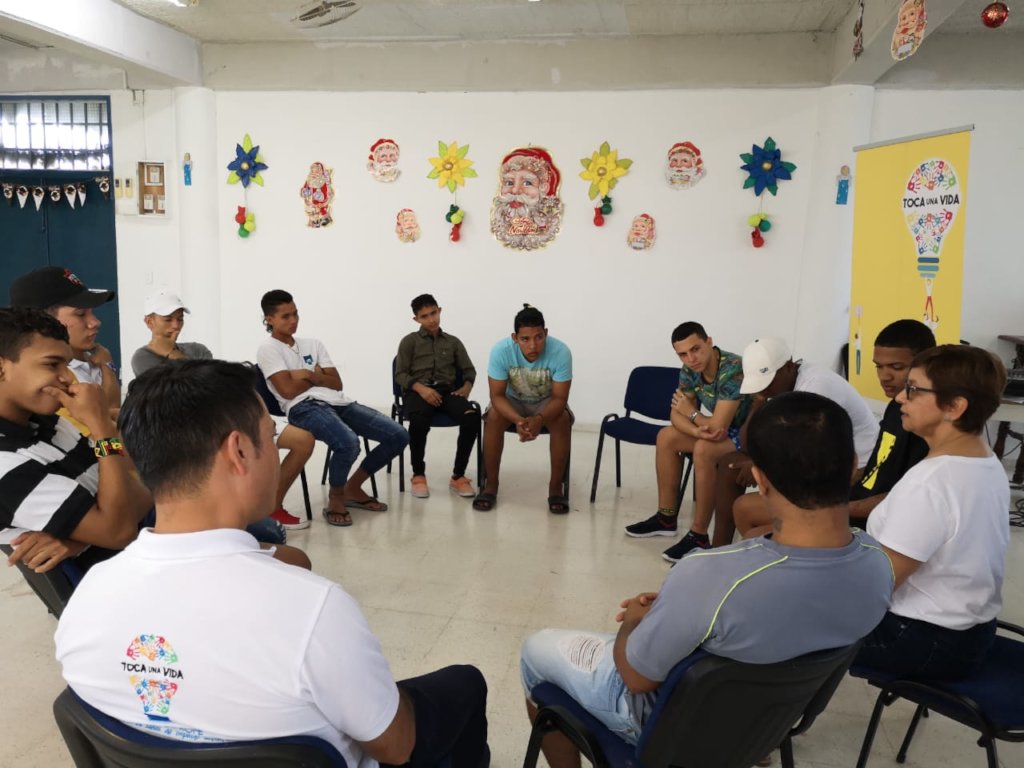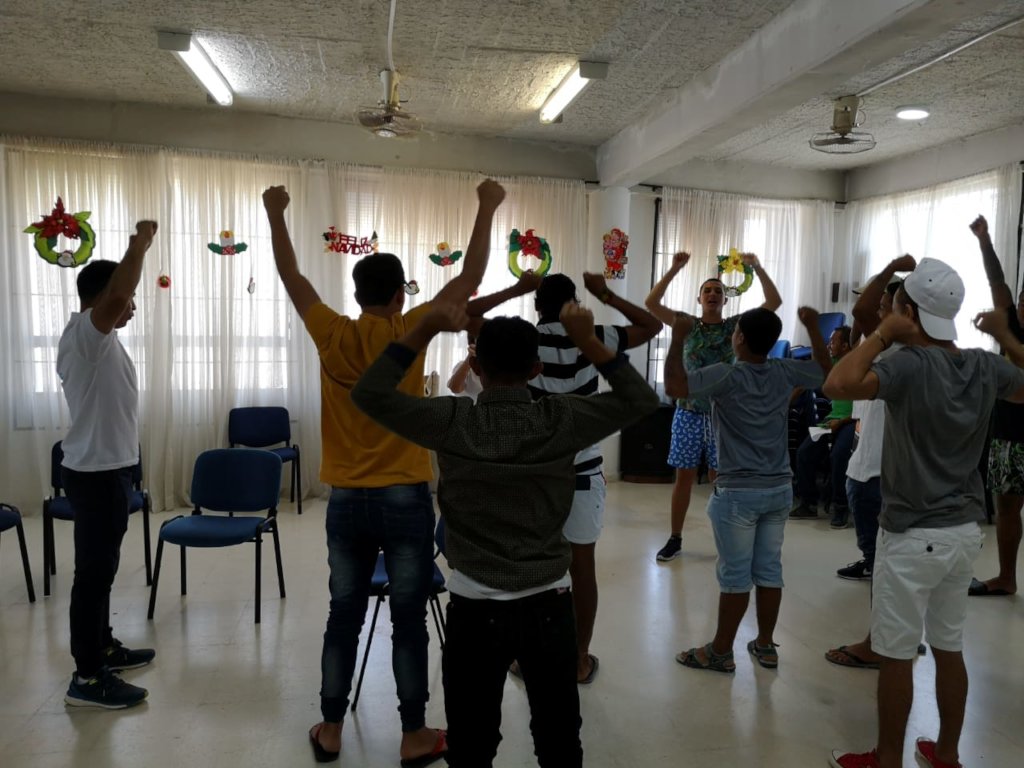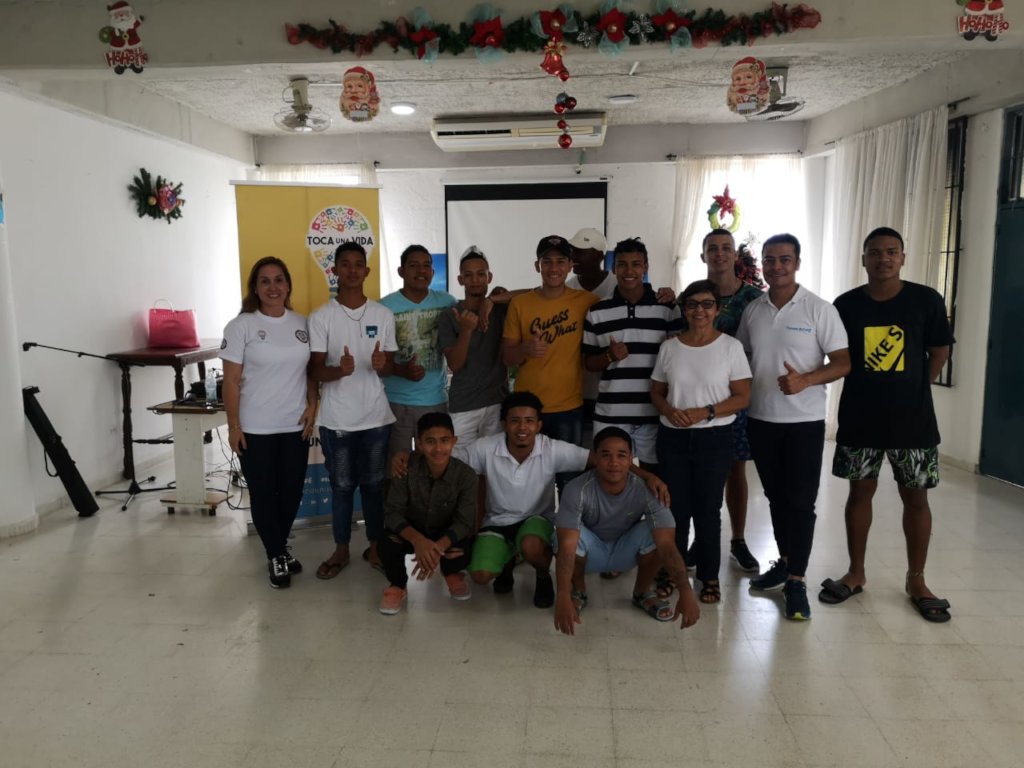 Links: