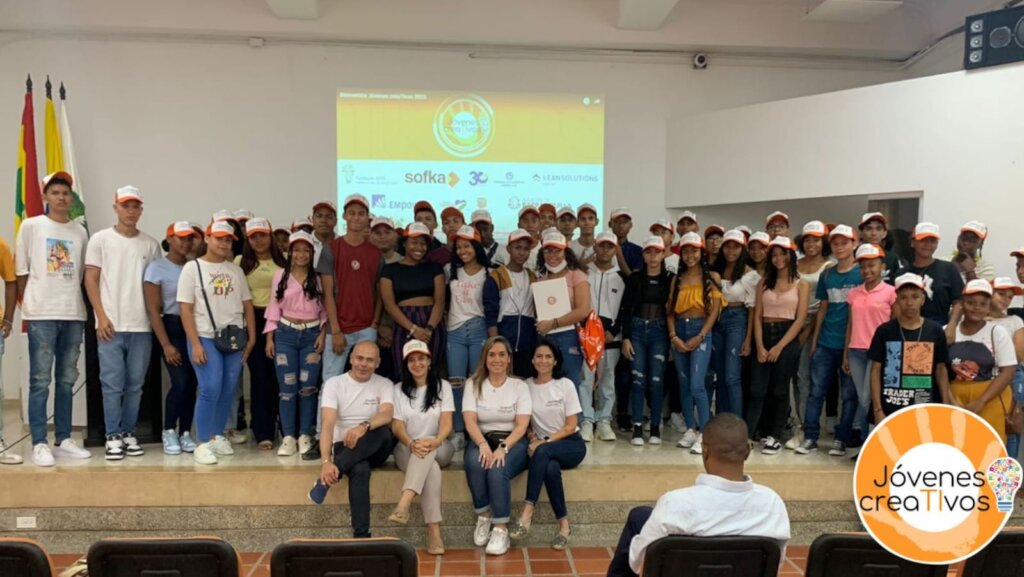 ENGLISH VERSION:
The year 2023 has advanced rapidly and at Fundación ROFÉ; we have worked hard to continue reaching the goals that we have set for the Jóvenes creaTIvos program. For this fifth cohort we seek to work with 450 young people from the following cities in Colombia:
Barranquilla
Bogotá
Cali
Cartagena
Medellín
Valle de Aburrá (Envigado, Sabaneta and Itagüí)
Among the set goals were the growth of the program, not only increasing the number of participants, which is 50% more compared to the year 2022, but also reaching new cities (Cartagena, Sabaneta and Itagüí). and internationalize the program by initiating application activities in Uruguay in order to carry out the first pilot group in this country.
Additionally, for the first time since the start of the program in 2019, this year we have summoned to the program recent graduates, who due to their family conditions and socio-demographics have not been able to continue their studies at a higher education institution, and they have not been able to connect to work opportunities either.
From January 18 to February 15, the application process was open in the aforementioned cities, receiving 6,588 applications from young boys and girls seeking to participate in the program. After a fairly structured selection process, which ended the second week of March, and which measured different variables and aspects, the 450 participants were chosen for this year 2023, with a ratio of 15 applicants per slot (15 :1).
This selection process consisted of the following phases:
Phase 1: Application stage in which young people interested in being part of the program fill registration form, in order to begin the selection process and aspire to one of the scholarships awarded. In total we received 6,588 registrations from all over the country.
Phase 2: The young people who enrolled in Phase 1, and who met the sociodemographic profile established in the program standards, went on to Phase 2, in which we evaluated their logical aptitude through a psychotechnical test, and we analyzed their interest in being part of the program through two short questions. 1,868 applicants were summoned to this phase.
Phase 3: The young people called to Phase 3 were interviewed by a panel of specialized juries made up of members of the foundation and different allies (public and private), which allowed us to learn about factors such as the determination, conviction, and resilience of the applicants. Here they also had to present a technical knowledge test, which was used to classify them in the groups of each city. In phase 3, 912 young people were interviewed.
Selection: Taking into account the information on academic performance, the results of the logic test, the interview and the knowledge test, the beneficiaries who were invited to be part of Jóvenes creaTIvos 2023 in each city were chosen. The total number of those selected was 450, distributed as follows:
- Barranquilla Schools: 27
- Barranquilla Graduates: 57
- Bogota Schools: 31
- Bogota Graduates: 38
- Cali Schools: 50
- Cali Graduates: 35
- Cartagena Schools: 32
- Cartagena Graduates: 31
- Medellin Schools: 60
- Medellin Graduates: 30
- Valle de Aburrá Schools (Envigado, Sabaneta and Itagüí): 60
Regarding gender we have:
- Men: 250 (56%)
- Women: 190 (42%)
- LGTBI and NB: 10 (2%)
Last Friday, March 17, we had the inauguration of the program in the city of Barranquilla, and on Saturday, March 18, it was held in the city of Cartagena, with the presence of people from the districts´ department of education and from our partner Lean Solutions. Throughout this month we will continue to launch the program in other cities.
It has been quite intense work, but at the same time very satisfactory, which we have carried out so far this year 2023 to start with this fifth version of the program, which motivates and encourages us to continue working for youth. We are sure that thanks to the work we are doing at Fundación ROFÉ and the support of all of you, we will successfully achieve this goal.
Thanks to your support we continue to transform lives. Thank you for being transformation energy. ¡Thank you for being ROFÉ!
VERSIÓN EN ESPAÑOL:
El año 2023 ha venido avanzado rápidamente y en la Fundación ROFÉ hemos trabajado fuertemente para continuar alcanzando las metas que nos hemos propuesto con el programa Jóvenes creaTIvos. Para esta quinta cohorte buscamos seleccionar a 450 jóvenes de las siguientes ciudades de Colombia:
Barranquilla
Bogotá
Cali
Cartagena
Medellín
Valle de Aburrá (Envigado, Sabaneta e Itagüí)
Dentro de las metas propuestas estaban el crecimiento del programa, no solamente aumentando la cantidad de jóvenes beneficiarios del mismo, la cual fue de un 50% más comparado con el año 2022, si no también llegar a nuevas ciudades (Cartagena, Sabaneta e Itagüí) e internacionalizar el programa iniciando actividades de convocatoria en Uruguay con el fin de adelantar el primer grupo piloto en este país.
Adicionalmente, por primera vez desde el inicio del programa en el año 2019, para este año hemos convocado al programa no solamente jóvenes estudiantes de últimos grados de colegio, sino que también hemos expandido el programa a jóvenes recién egresados, que por sus condiciones familiares y socio demográficas no se han podido vincular a ninguna institución de educación superior para continuar con sus estudios, y tampoco han podido vincularse laboralmente.
Desde el 18 de enero hasta el 15 de febrero estuvo abierto el proceso de convocatoria en las ciudades anteriormente mencionadas, lográndose tener 6.588 aplicaciones de chicos que buscaban ser beneficiarios del programa. Luego de un proceso de selección bastante estructurado, el cual finalizó la segunda semana de marzo, y que midió diferentes variables y aspectos, se escogió a los 450 participantes para este año 2023, es decir una relación prácticamente de 15 aplicantes por cupo asignado (15:1).
Este proceso de selección estuvo compuesto por las siguientes fases:
Fase 1: Etapa de convocatoria en la cual los jóvenes interesados en ser parte del programa se inscribieron, para de esta manera comenzar el proceso de selección y aspirar a una de las becas otorgadas. En total recibimos 6.588 inscripciones de todo el país.
Fase 2: Los jóvenes que se inscribieron en la Fase 1, y que cumplían con el perfil sociodemográfico establecido en las normas del programa, pasaron a la Fase 2, en la que evaluamos su aptitud lógica a través de una prueba psicotécnica, y analizamos su interés en ser parte del programa a través de dos breves preguntas. A esta fase fueron convocados 1.868 aspirantes.
Fase 3: Los jóvenes llamados a Fase 3 fueron entrevistados por un panel de jurados especializado conformado por miembros de la fundación y de los diferentes aliados (públicos y privados), lo que nos permitió conocer de cerca factores como la determinación, convicción y resiliencia de los aplicantes. Aquí también tuvieron que presentar una prueba de conocimiento técnico, la cual no fue excluyente del programa para los jóvenes, sino que fue utilizada para poder hacer su clasificación en los grupos de cada ciudad. A la fase 3 llegaron 912 jóvenes.
Seleccionados: Teniendo en cuenta la información del desempeño académico, los resultados de la prueba de lógica, de la entrevista y de la prueba de conocimiento, se escogieron los beneficiarios que fueron convocados a ser parte de Jóvenes creaTIvos 2023 en cada ciudad. El número total de seleccionados fue de 450, distribuidos de la siguiente forma:
- Barranquilla Colegios: 27
- Barranquilla Egresados: 57
- Bogotá Colegios: 31
- Bogotá Egresados: 38
- Cali Colegios: 50
- Cali Egresados: 35
- Cartagena Colegios: 32
- Cartagena Egresados: 31
- Medellín Colegios: 60
- Medellín Egresados: 30
- Valle de Aburrá Colegios (Envigado, Sabaneta e Itagüí): 60
En cuanto a género tenemos:
- Hombres: 250 (56%)
- Mujeres: 190 (42%)
- LGTBI and NB: 10 (2%)
El pasado viernes 17 de marzo tuvimos la inauguración del programa en la ciudad de Barranquilla, y el sábado 18 de marzo se llevó a cabo en la ciudad de Cartagena, con la presencia de personas de las secretarías de educación de cada ciudad y de nuestro aliado Lean Solutions. A lo largo de este mes continuaremos inaugurando el programa en las otras ciudades.
Ha sido un trabajo bastante intenso, pero a la vez muy satisfactorio, el que hemos realizado en lo que va corrido de este año 2023 para comenzar con esta quinta versión del programa Jóvenes creaTIvos, lo cual nos motiva y nos incentiva para seguir trabajando por la juventud. Estamos seguros que gracias al trabajo que estamos haciendo desde la Fundación ROFÉ y al apoyo de todos ustedes lograremos en forma exitosa este objetivo.

Gracias a su apoyo seguimos transformando vidas. Gracias por ser energía transformadora. ¡Gracias por ser ROFÉ!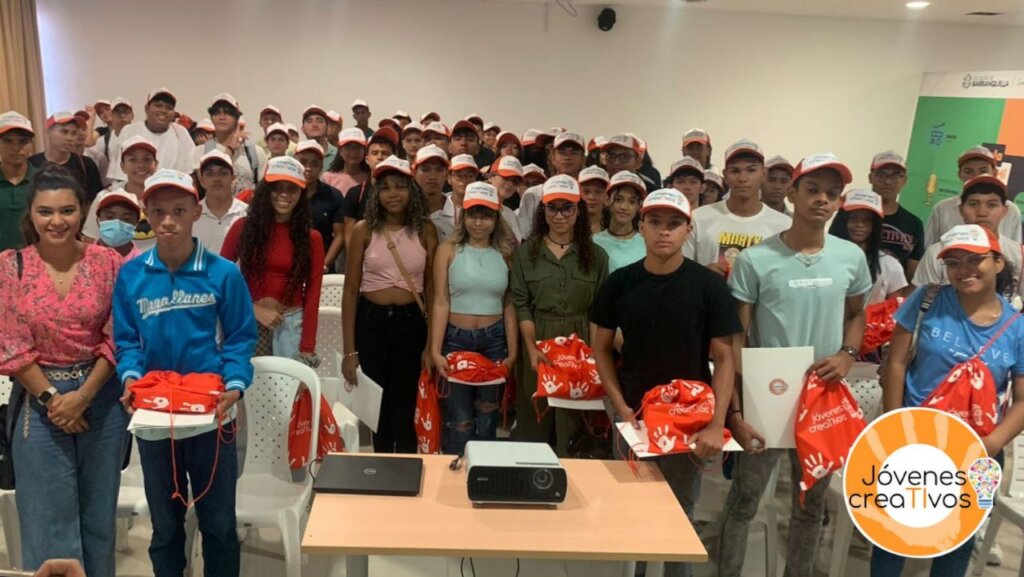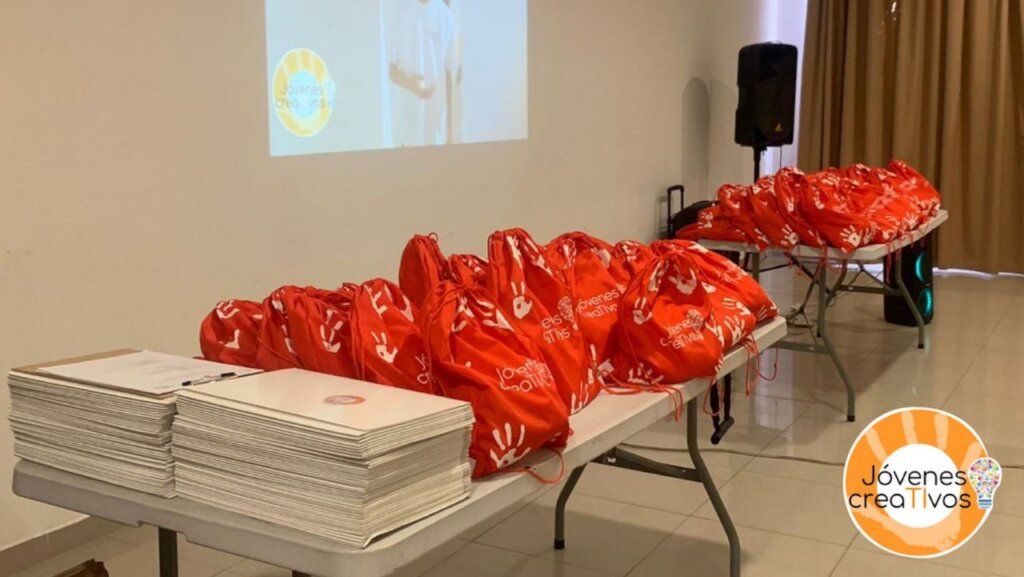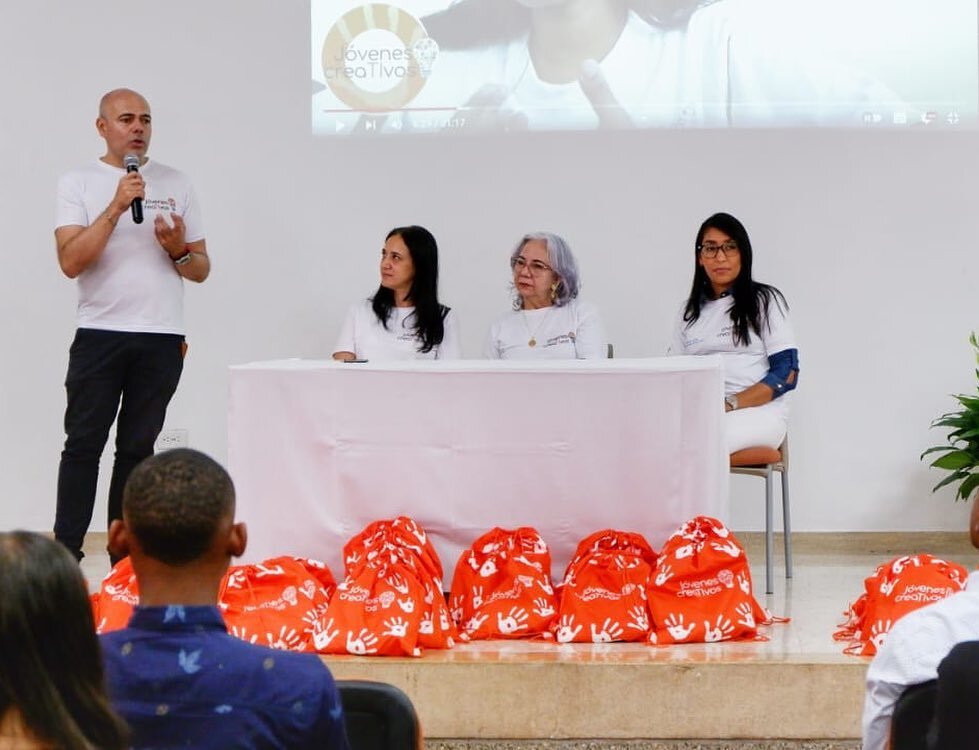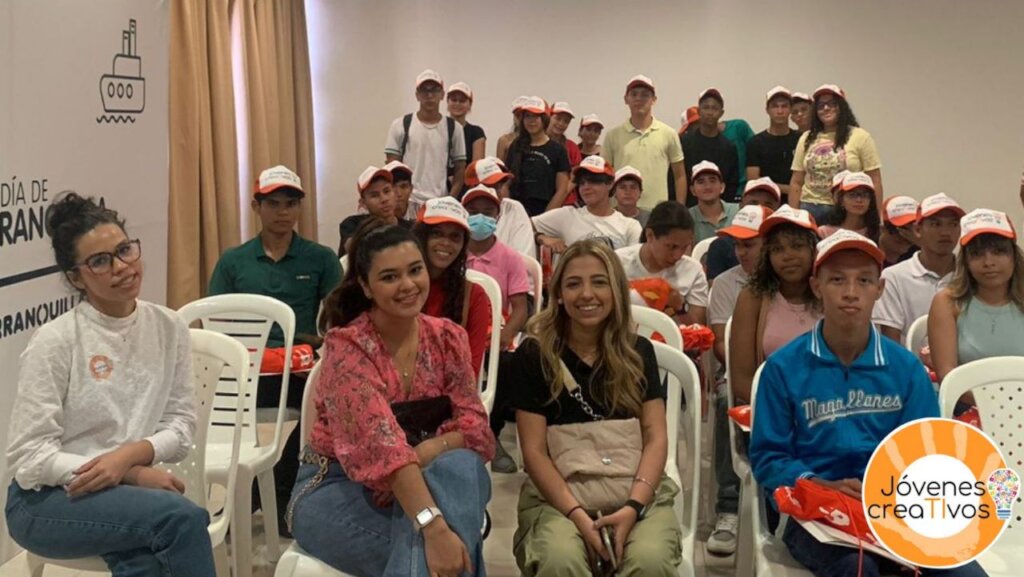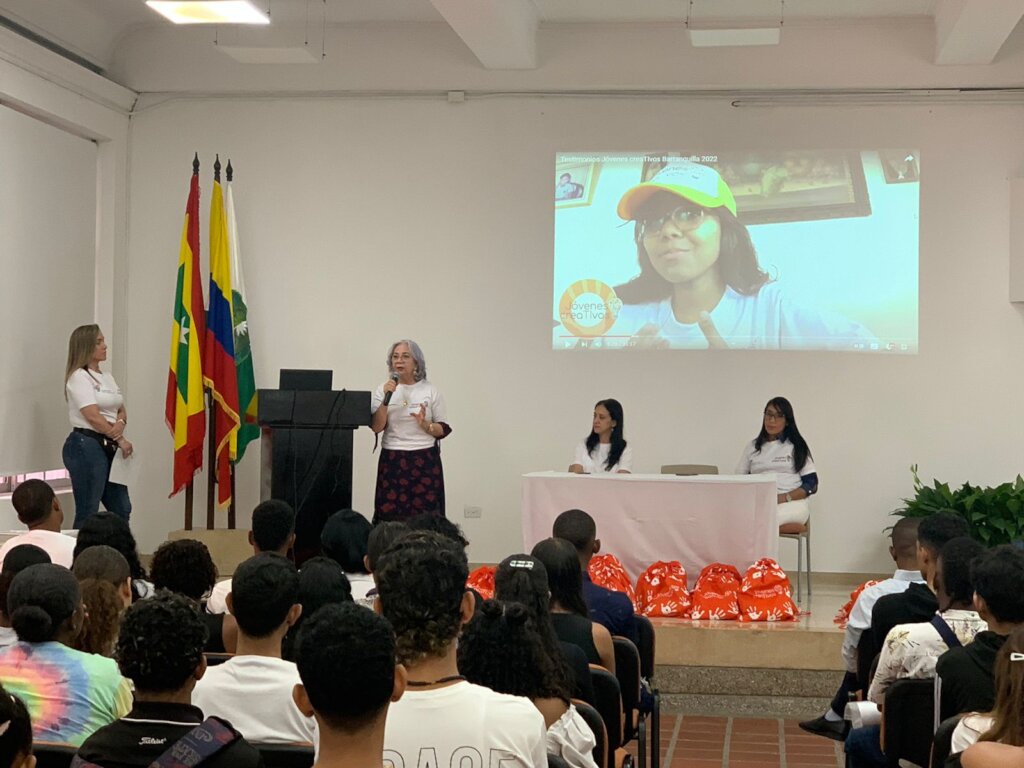 Links: