Project Report

| Jun 1, 2023
Pablo's Story - My Life as an Artisan
By Tulio Davila/Campbell Plowden | Communications Coordinator/Executive Director

My name is Pablo. I live in the community of San Francisco on the Marañon River, and I am an artisan. Like many men from my village, however, I grew up hunting. I enjoyed going into the forest and bringing home a paca or peccary for food and sold extra meat to help support my family. In my late 20's, though, I had to go farther and farther to find game animals and often came back with nothing.
My mother-in-law Elisa wove placemats with chambira palm fiber and sold them to tourists at the Sapi Sapi market in Nauta. I watched her closely and started to help her make them. I then began weaving caiman figures which Elisa also easily sold in the market. I didn't like the way the feet of my fiber-only caimans flopped about so I started using wire to create a natural bend in their knees.
A year later, artisans from San Francisco convinced the Delfin company to bring tourists to our village to shop for crafts on their way to visit the Pacaya Samiria park. It was good timing because the artisans from Nauta had started charging artisans from other communities to sell their crafts in the Sapi Sapi market. I had steadily improved my woven caimans, but I saw that other artisans were selling more birds and butterflies. The people who made the best ones, though, did not want to teach others how to do it since they thought it would reduce their sales. So, I figured out my own ways to make these critters. Craft sales in the community kept improving after the non-profit group Minga Peru arranged for boats from the high-end Lindblad Explorer to also visit us.
About seven years ago, Amazon Ecology started working with us. Their workshops gave artisans a chance to work together to make new kinds and better quality crafts. I was very happy when they asked me to become a teacher or as they say a facilitator at these gatherings. I fondly remember being a faciltiator for the first time. The feeling of sharing my skills and techniques with others was indescribable. The curiosity in their eyes, enthusiasm for learning and determination to improve was truly inspiring.
As time went on, I realized how much I was growing from these experiences. I had many things in common with my fellow artisans and also broadened my horizons and challenged many preconceptions by working with people with different experiences and perspectives. I learned new weaving techniques and traditional beliefs at every gathering.
I fondly remember the many kind people I met in my travels. The wise ladies who shared their techniques with me and enthusiastic young people who wanted to maintain their ancestors' traditions all deeply touched me. Their smiles, hospitality and passion for their culture reminded me of the importance of keeping our ancestral heritage alive.
One of my most beautiful memories was being surrounded by a group of artisans at the end of a workshop in a Bora native village near the Ampiyacu River. They showed me the birds they had created with such pride and joy on their faces. I felt so connected and satisfied to see how my teachings meant so much to them. Some artisans have truly become masters in their own communities by adopting and adapting techniques they learned in our workshops and adding their own creative touches. Their passion and dedication will keep our artisan traditions alive.
Showing others to make woven birds has been transformative for me. I have shared my art and received so much. I have grown as an artisan and as a person, increased my respect for cultural diversity and discovered the power of collaboration and sharing knowledge.
As I continue to travel and facilitate these workshops, I know many more positive experiences and new memories await me. I am excited to keep learning from Amazonian people and communities and help preserve our arts traditions.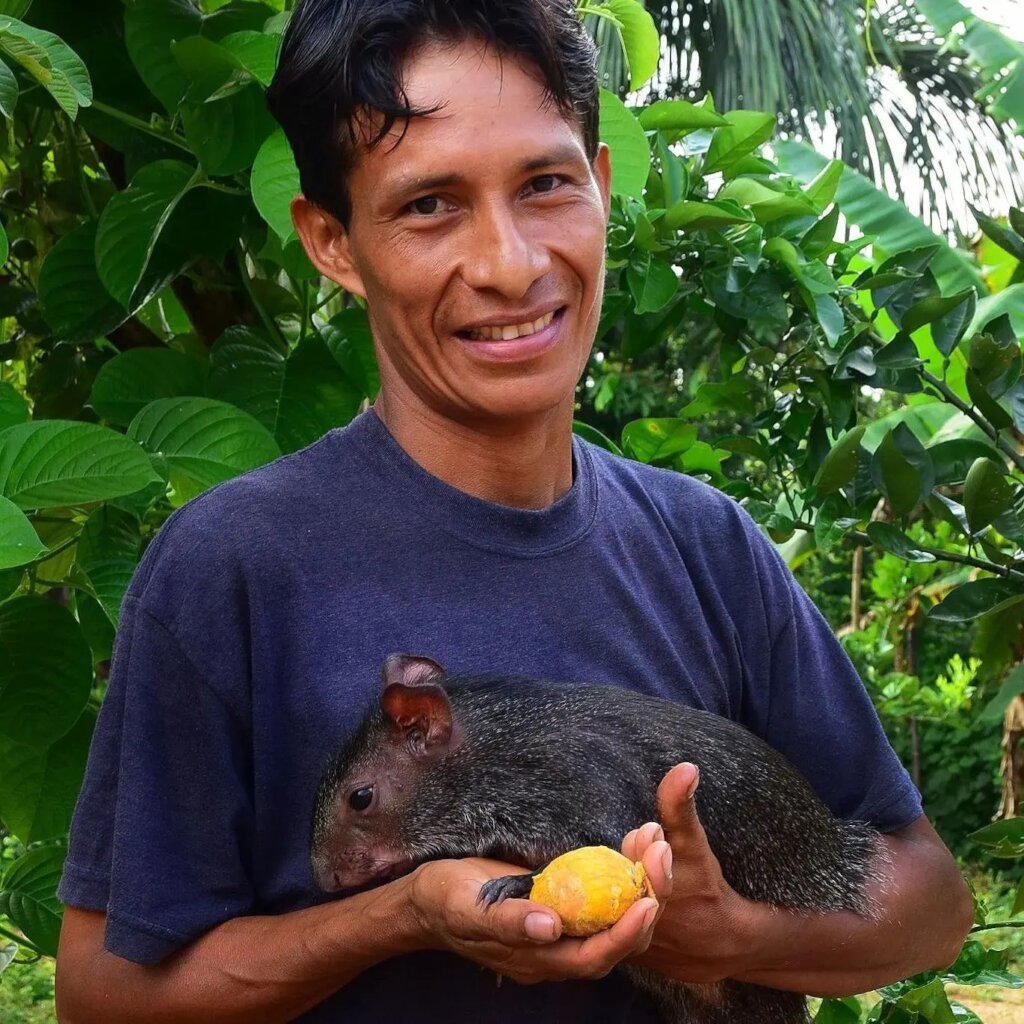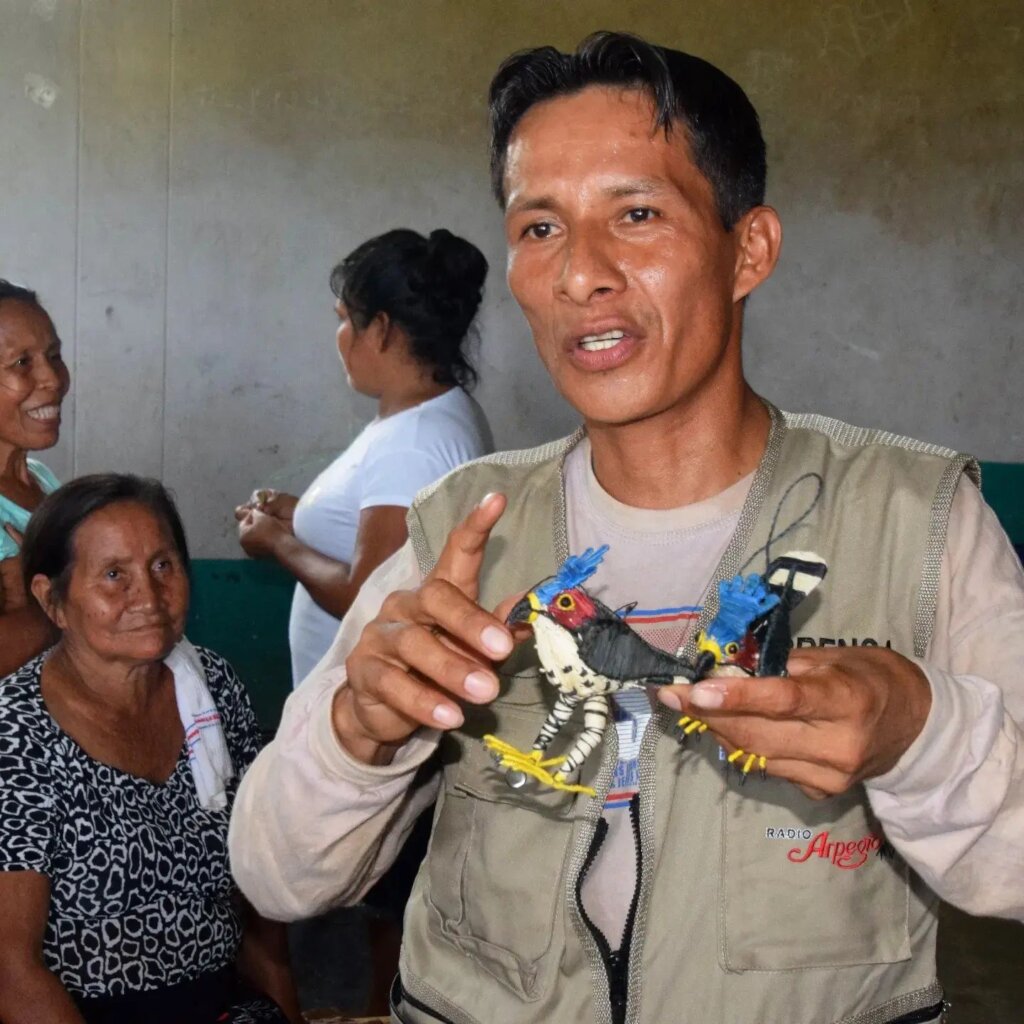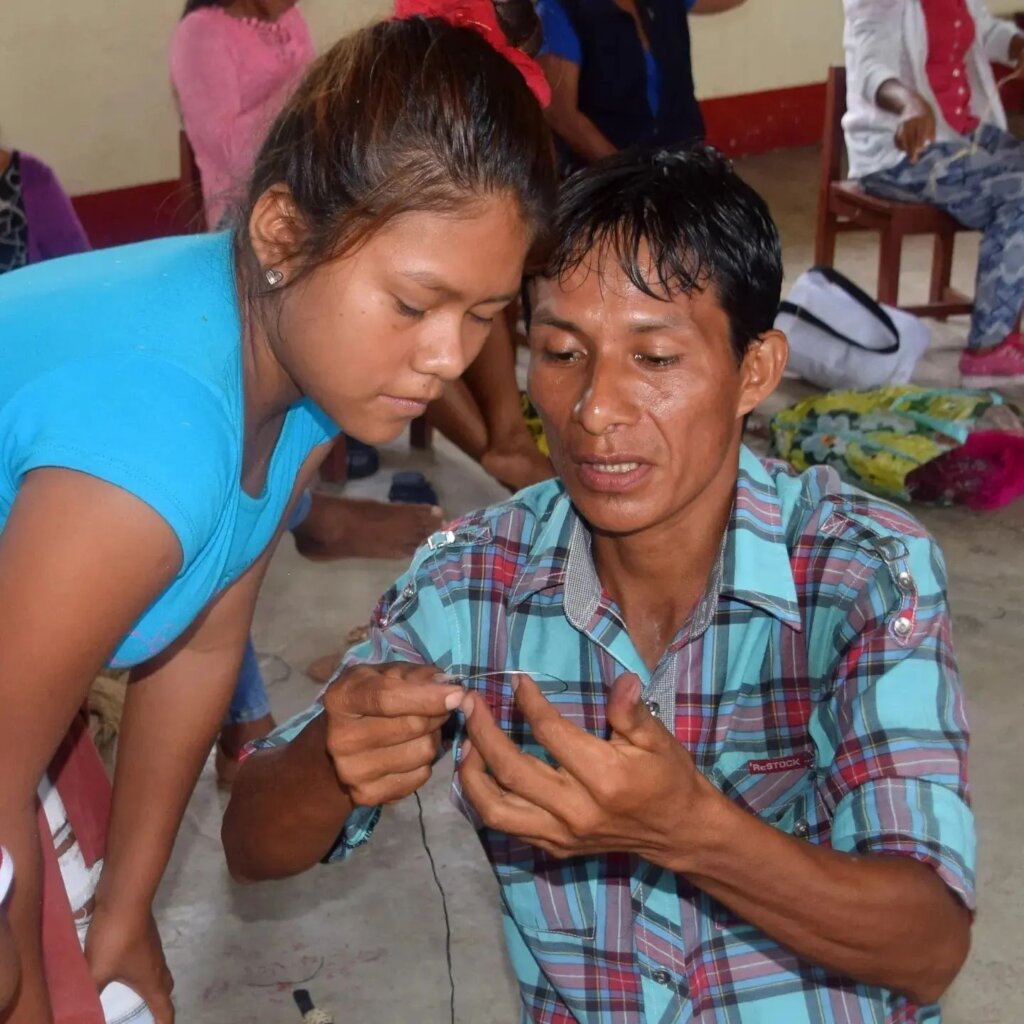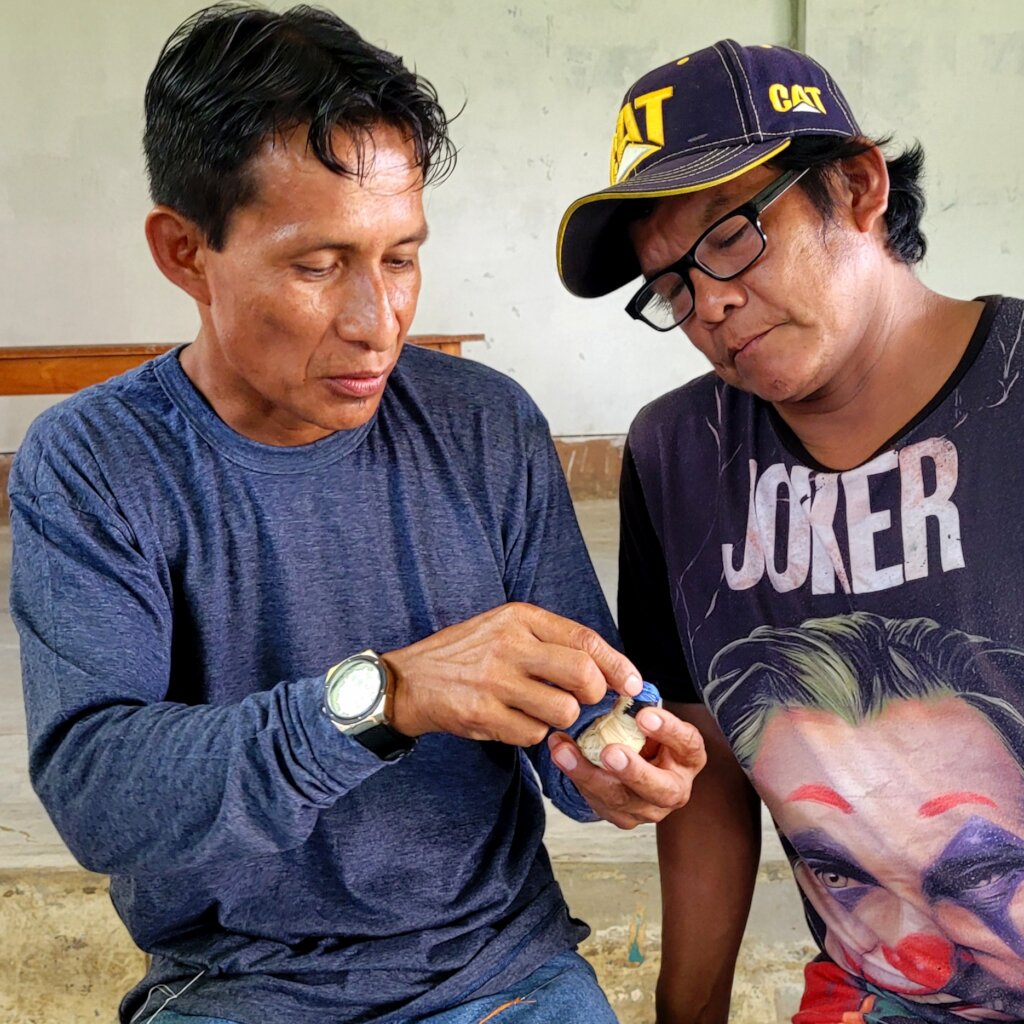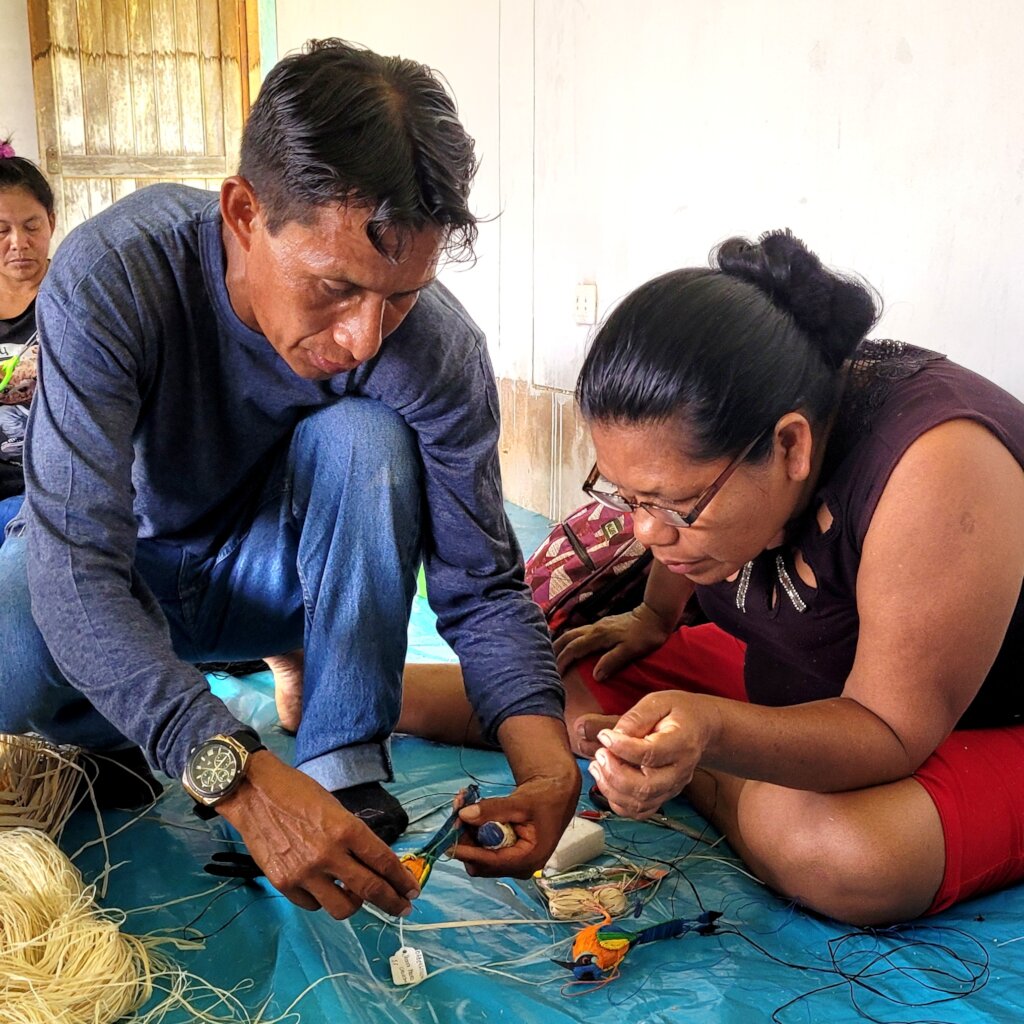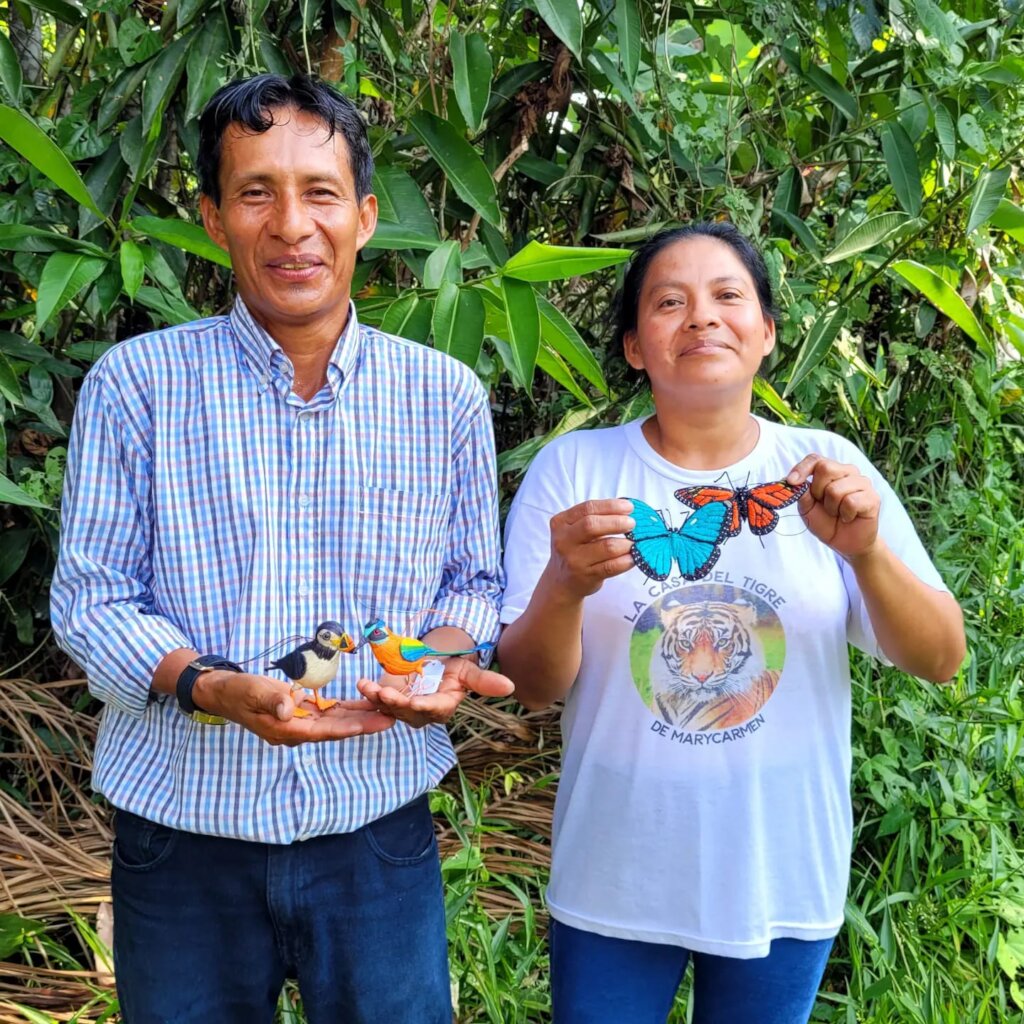 Links: