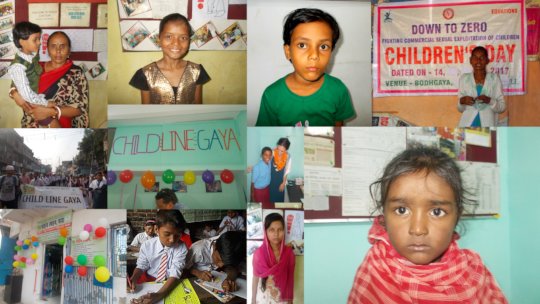 Hello Everyone
Over the last month serious child abuse in shelter homes in Bihar have come to light. Particularly girls,
You may ask what this has to do with a project report.
Because of this huge scandal all children's homes, apart from Rescue Junction have been closed in Gaya. This has put tremendous strain on our already limited resources.
In addition, the authorities have asked a senior management member of our staff to form part of an investigative team.
The local child welfare committee has been disbanded which means that it is difficult to review children and place them according to their best interests.
So not only does our important work continue it is now vital as the only trusted and safe place where vulnerable children can be placed in the entire district is Rescue Junction.
It is a crisis for us and we need your help.
Our next report will contain some stories from the girls as they have indicated to us that they would like to tell their stories as a warning to others, and because they want you to know how your help has enabled us to change their lives for the better.
For this we send our heartfelt gratitude to you.
Riya
This is from the Indian Express.
Girls' short stay home in Muzaffarpur (NGO Seva Sankalp Evam Vikas Samiti): "Running in a highly questionable manner with grave instances of violence… Several girls reported about violence and being abused sexually. This is very serious and needs to be further investigated promptly… The girls had no access to any sort of open space and were literally locked up in their wards, except for when they went to the dining hall to take their meals. Vocational training and recreation were also missing."
Boys' home in Motihari (NGO Nirdesh): "Serious physical violence and sexual abuse reported by residents… One of the staff members was reported to be involved in severe physical violence. Another pattern of abuse we encountered in this home involved the staff beating all children when a child or a group of children made mistakes… The older boys were clubbed… Boys reported sexual abuse and violence."
Boys' home in Bhagalpur (NGO Rupam Pragati Samaj Samiti): "Only one member from the staff was reported to be in support of the children, for which he was being targeted by NGO secretary… There were huge stacks of letters (in the complaint box) written by the residents, providing details of violence."
Boys' home in Munger (NGO Panaah): "The boys reported being forced to work for the superintendent, whose residential quarters was in the same premises… One of the older boys, suffering from hearing and speech impairment, and supposedly a good cook, showed us a three-inch-long scar across his cheek from the previous time he was hit by the superintendent." The report added that the boys' shelter was housed in a building which also had an observation home for juvenile boys.
Boys' home in Gaya (NGO DORD): "Running in a custodial and exploitative manner… Boys were always locked up… (Some) boys said some female staff members were forcing them to write lewd messages and pass them to other female staff members who joined recently. Some boys also complained of being beaten up."
Government-run observation home in Araria: The report mentions a security guard appointed by Bihar Police who carried out "extreme violence" on the boys. "One of the older boys showed us a mark that went across his entire chest and looked like a compression of muscle tissues in the area and swelling around it," it says.
* Short stay home for girls in Patna (NGO IKARD): Staffers were found to be "verbally and physically abusive". The report says a girl was reported to have committed suicide because of the "violent atmosphere" at the shelter. Several girls complained of getting "no clothes, medicines and toiletries".
* Short stay home for girls and women in Motihari (NGO Sakhi): Also reported instances of physical violence.
* Short stay home for girls in Munger (Novty Welfare Society): Had sub-let a part of the building for a monthly rent of Rs 10,000. The bathrooms had no latches from inside.
Short stay home for girls in Madhepura (NGO Mahila Chetna Vikaa Mandal): Reported to be "coercive". "One girl reported to have been brought there forcibly from the streets and was not allowed to leave or call her family," it says.
* Short stay home for girls in Kaimur (NGO Gram Swaraj Sewa Sansthan): Inmates complained that a security guard was "sexually abusive". "The women/ girls reported that he often passed lewd comments and has inappropriate conduct. The fact that the security guard manages day-to-day affairs at the home provides him undue power and authority over the residents," says the report.
Speaking to The Sunday Express, Mohammed Tarique, who authored the report, said: "We could not have asked direct questions from inmates about sexual abuse. But several of them opened up and told us harrowing tales of sexual abuse and mental and physical torture. But the larger issue is not just preventing sexual abuse and physical violence, but also taking care of health concerns of inmates, especially children who seldom get immunisation. There are also bigger problems of rehabilitation of inmates at short stay homes." Tarique said TISS's Koshish team carried out the study over six months..
Links: