Namaste
I am Manjhu .
I want to tell you on my village in Bihar as we were very happy when the government banned liquor. We hoped as some as men drink and behave badly with us we would not face this problem.
But our men can still get as much drink as they want from the Black Market at double the price it was before, taking more money from our homes, or worse bad liquor with poisons in it and there have been many deaths in other villages.
What has this to do with the sewing centre you might ask?
Failed by the government we had to take action. This would have been impossible alone. But together with thirty of us as a strong group from our sewing centre we feel strong. We were able to approach the village council and insist they take action against the drunk husbands in our village and fine them. We indicated if any women in the village felt threatened at least four women from the sewing centre group would immediately assist them and even offer alternative accommodation for the night if necessary for the women and children.
This would have been unthinkable before. Our sewing centre does offer companionship and support and good education in learning a skill. It can offer the chance of money we can earn and keep for ourselves.
But it offers so much more. it has empowered us .
Thank you so much for your support
Manjhu
Links:
Hi
This is Riya from Rescue Junction.
Well although the response to this years appeal was very much down on previous years, we did have a supply from previous appeals which we were able to use to help keep street children safe and warm.
Those who did donate rest assured that every penny was used to provide blankets and warm clothing .
The winter was cold but temperatures are easing now and we are closing the appeal.
We are very busy here at the Junction and we have a new special appeal on GlobalGiving concerning our care for girls at the Junction which you can find if you search People First Bihar on the GlobalGiving site
As usual we gave the blankets and clothing discreetly and carefully to those most in need and here is what one mother told our staff
"My liitle baby girl was so cold in the night although we did our best to keep her warm ,now we have a thick warm blanket she no longers shivers in the night"
Thank you for your help
Riya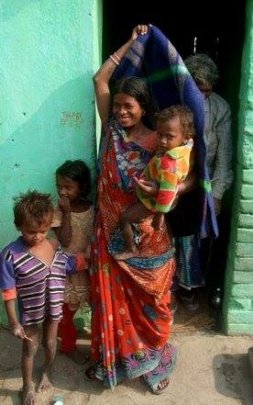 Links:
Dear Friends,
This is Neelam.
I am a nurse on the health team.
I hope this report finds you well and I wish you all a peaceful New year full of fulfilment.
It has been a fairly cold winter so far and if you do not mind I would like to tell you about our warm winter clothing and blanket appeal on GlobalGiving. At the same time, I want to thank you so much for your brilliant response to this appeal and let you know it has helped us maintain and improve the meal for the children. In response to the cold weather we have also given hot soup to the children at the school.
I can tell you that we have provided over 12,500 hot nutritious meals to children during 2017 thanks to you help. Your support was a vital part of our fund-raising efforts as each meal costs just one dollar.
As one child said,
"Best meal of the week, delicious and filling, my tummy is full.
Thank you so much for helping us"
From Neelam in Bihar, India
Links:
WARNING: Javascript is currently disabled or is not available in your browser. GlobalGiving makes extensive use of Javascript and will not function properly with Javascript disabled.
Please enable Javascript
and refresh this page.