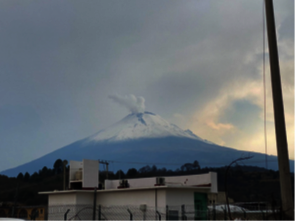 Our #LoveForMexico grows every day.
Relevant Facts
One year ago, in April, we embarked on one of the most crucial and thrilling missions of our association: to conduct free medical care days in the most vulnerable communities of two new states of Mexico: Puebla and Tlaxcala.
May was a hard month for communities surrounding the Popocatepetl. Our mission was to stand by those who needed us the most, and at that time, we worked to provide medical consultations, preventive measures, supplies, and medications to people susceptible to illnesses due to the volcanic ashfall.
The ashfall had left its impact on many families, and we were committed to providing them with the care and support they deserved. Our team of professionals was on the ground, delivering specialized medical care, education on preventive measures, and assistance to ensure the safety and well-being of all.
Thanks to your valuable support from volunteers, donors, sponsors, and collaborators, we have been able to provide medical care to thousands of people who, otherwise, would not have access to it.
In July, the rainy season always comes with an unwelcome guest, the infected mosquito that causes dengue fever. In the face of this, we must be vigilant for our personal care and that of our community. We recommend not allowing stagnant water in buckets, flowerpots, or containers, covering water storage, and preventing garbage accumulation.
Our Impact in these four months
We remain steadfast in our commitment to providing medical care to the most underserved communities through our Free Medical Care Days.
Thank you! Through the collaborative efforts of volunteers and dedicated individuals like you, we have successfully provided medical and dental care, along with free medications and health-promoting workshops, to a total of 72,850 individuals in the past four months.
41 localities in 4 municipalities in the state of Campeche
30 localities in 5 municipalities in the state of Chiapas
58 localities in 9 municipalities in the state of Hidalgo
19 localities in 10 municipalities in the state of Nuevo León
37 localities in 13 municipalities in the state of Puebla
240 localities in 37 municipalities in the state of Tabasco
29 localities in 8 municipalities in the state of Tamaulipas
6 localities in 2 municipalities in the state of Tlaxcala
149 localities in 27 municipalities in the state of Veracruz
Recognition of our
#LoveforMexico
"I want to thank the Free Medical Care Days for coming to my community and for being here 24 hours giving medical care due to the toxicity caused by the well."
Roseli L.
(Name assigned to protect patient's privacy)
"We appreciate the medical care you are providing us, the free medications; truly, you are very kind. We hope to continue having this support."
Lizeth G.
(Name assigned to protect patient's privacy)
"I really liked the attention and kindness of the doctors. I hope they return to the community soon; we really need these services in the community."
Teresa F.
(Name assigned to protect patient's privacy)
"I appreciate you a lot for the care, The doctors are very kind, and our community needs them to come more often because we lack medicines, and the children need to receive consultations."
Paula C.
(Name assigned to protect patient's privacy)
"I greatly appreciate the support of this organization for bringing the Medical Care Campaign. Thank you very much for the consultations and medication. We hope you return soon."
Flor de María L.
(Name assigned to protect patient's privacy)
"We are very grateful for the support with the medications and consultations, the group of doctors is very professional. We hope you continue supporting us, as we are many humble people who are in need."
Jorge L.
(Name assigned to protect patient's privacy)
Your donation has made it possible for us to continue providing medical assistance to our communities. Your support has been essential in improving the health and well-being of those who need it the most.
Thank you again for making a difference in Mexico!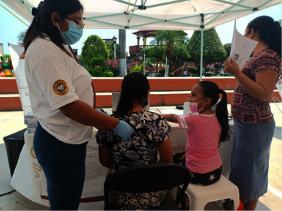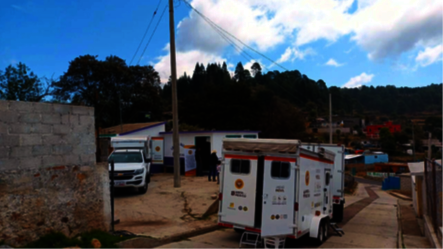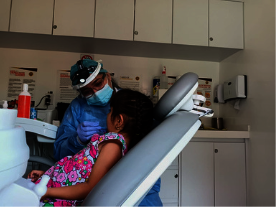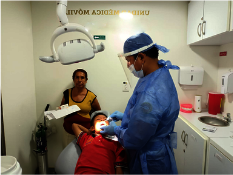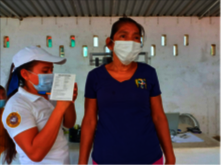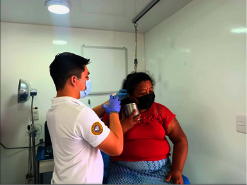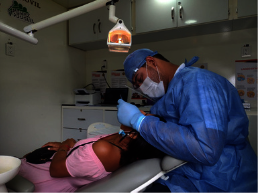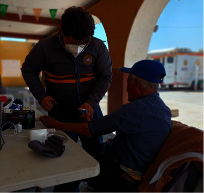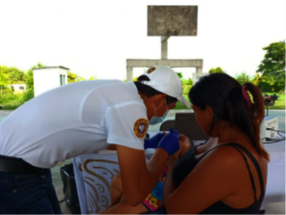 Links:
Attachments: