Project Report

| Apr 19, 2019
Rising Star Highlight: Pondchanok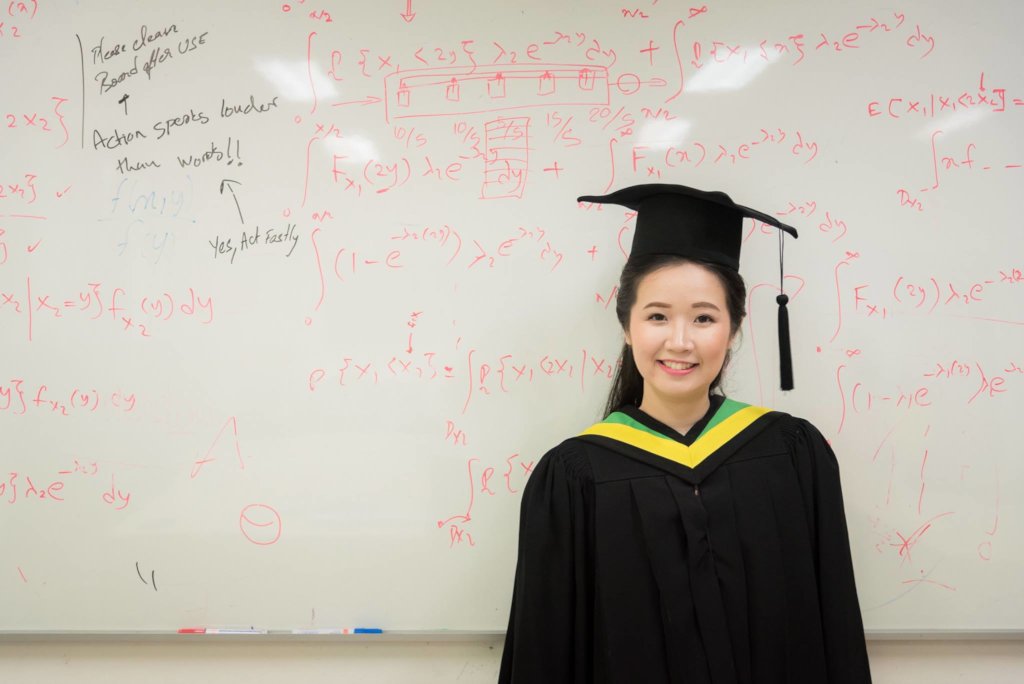 Pondchanok is a young woman who has benefited from a Wedu scholarship thanks to your help. This is her story:
"My name is Pondchanok and I am a Thai citizen. I strongly believe that teaching is the most respectable profession in this world.
From the very beginning of my childhood, I always dreamed to be a good teacher and serve my nation for the better. Mathematics always attracted me and hence I pursued my bachelor degree in Actuarial Science from Mahidol University with the support from my Thai government student loan fund. Throughout my bachelor study, I served as a private tutor to support my personal expenses.
In 2017, I accomplished my master degree in Industrial and Manufacturing Engineering from Asian Institute of Technology (AIT). This time, I got the RTG Fellowship from Thai Government. As I want to be a teacher, I wanted to continue my higher education after my master degree.
Finally, in 2018, I was accepted into the Doctoral program in Knowledge Management and Innovation Management at Bangkok University, Thailand and also as a candidate to be part of the dual degree program in Management at the University of Grenoble Alpes, France. This time, I discovered that managing funding for doctoral study is not only difficult but also a matter of luck.
I feel really lucky in this particular circumstance that I met with Wedu team in AIT during my Master study and I would like to express all of my gratitude to them for standing beside me during my critical time. This funding will not only help me to pursue my doctoral degree but also help me to develop my career as a good teacher to serve my nation.
Thank you to Wedu and my mentor from Wedu."
We want to send our deepest gratitude to you for supporting this effect and helping us by donating to the Sujata Baskota Honor Scholarship. Your contribution directly supports women like Pondchanok by allowing them to focus on their studies and follow their dreams to create positive social change. Thanks to you we have been able to raise a total of $5,330 total in online donations to contribute towards scholarships, an amount that can provide financial support to more Rising Stars this year than ever before. Thank you again so much for your donation and we look forward to sending more exciting Rising Star updates and achievements in coming months.
Thank you for helping our Rising Stars keep rising!
With gratitude,
The Wedu Team