Project Report

| Oct 8, 2019
Rising Star Highlight: Mahim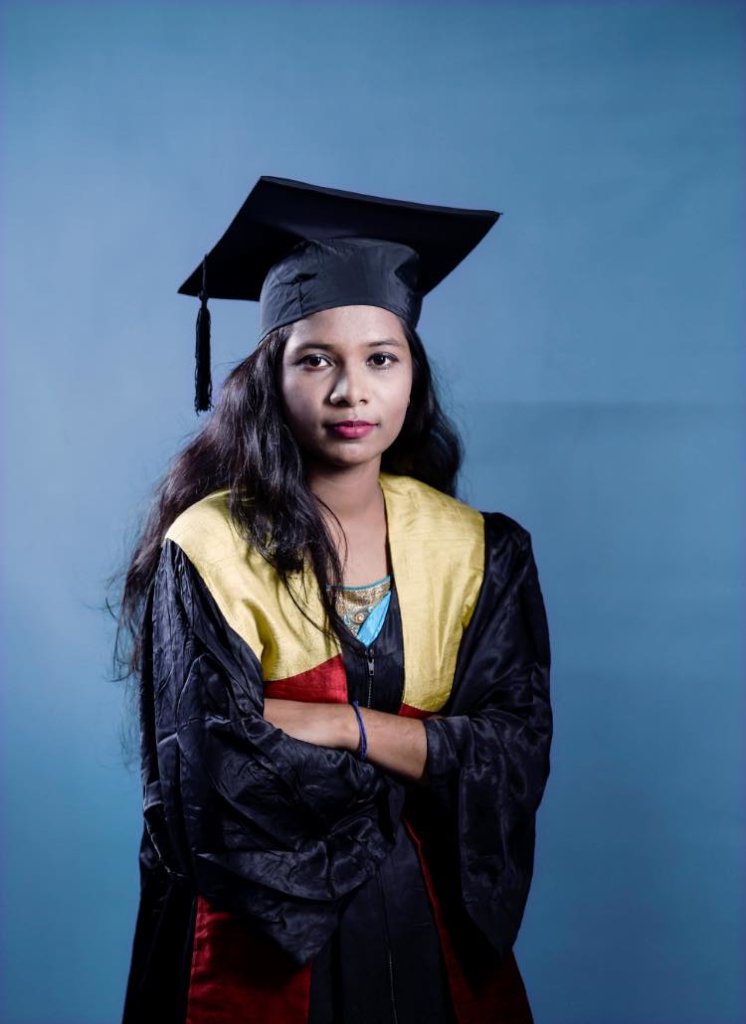 Mahim is a young woman who has benefited from a Wedu scholarship thanks to your help. This is her story:
"I am Mahim and I belong to a small village in Bangladesh.
It is not easy for a girl in our area to continue her higher studies. As I belong to a large family including my 6 sisters, the situation was more difficult for me. But I always wanted to continue my study and complete my higher education. The path was not easy for me. But through my passion & hard work I always tried to make this path easier because I heartily believed the quote by Paulo Coelho "When you want something, all the universe conspires in helping you to achieve it". This belief helped me to continue my higher education. In 2015, I started my undergraduate degree at Asian University for Women (AUW) on Public Health with a full scholarship. Besides my studies, I am working as a peer tutor at the Science and Math Centre and I have also been working as a teaching assistant at AUW for one year.
It is my passion to work in public services and to do social work. I have worked for several organizations in the past. I have been volunteering at an organization in Bangladesh (Ukhiya, Cox's Bazar) since 2017 for disseminating menstrual hygiene related information to school-going boys & girls. I always like to explore my knowledge and engage myself more with public services. In the future, I would like to work in the epidemiological field.
I became a Wedu Rising Star around early 2018, and since then I have gotten many opportunities to enhance my leadership skills. I have received leadership training, mentorship and most recent funding for my exchange semester at Yonsei University in South Korea. Without Wedu, I would not have been able to come this far."
We want to send our deepest gratitude to you for supporting this effect and helping us by donating to the Sujata Baskota Honor Scholarship. Your contribution directly supports women like Nak by allowing them to focus on their studies and follow their dreams to create positive social change. Thanks to you we have been able to raise a total of $5,500 in online donations to contribute towards scholarships, an amount that can provide financial support to more Rising Stars this year than ever before. Thank you again so much for your donation and we look forward to sending more exciting Rising Star updates and achievements in the coming months.
Thank you for helping our Rising Stars keep rising!
With gratitude,
The Wedu Team