This Monday marks one year since a massive, 7.8-magnitude earthquake rocked Nepal, killing more than 8,000 people, injuring more than 21,000 people, and destroying countless homes, schools, and cultural landmarks.
Your generous donation to our Nepal Earthquake Relief and Recovery Fund has supported a full spectrum of relief efforts, from emergency response in the first days after the earthquake to the long-term, locally driven recovery efforts still underway today. I'd like to share six inspiring stories that illustrate the wide-ranging impact you and the rest of GlobalGiving's community of donors, nonprofits, and companies have made toward recovery in Nepal.
SEARCH & RESCUE EFFORTS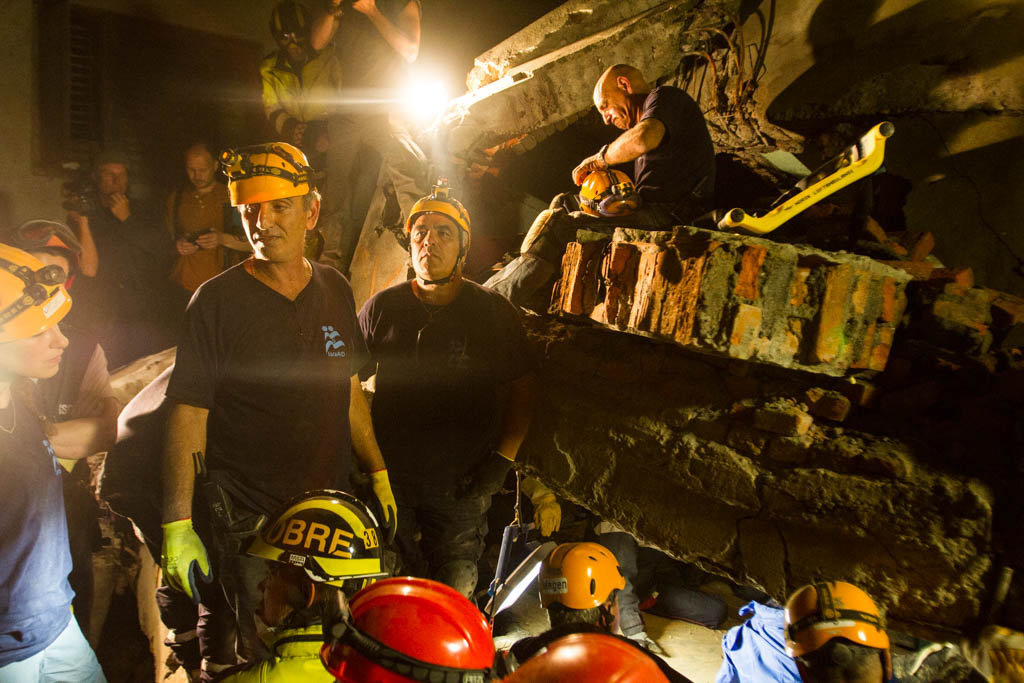 Five days after the first earthquake struck, when optimism for finding new survivors in trapped beneath collapsed buildings was beginning to fade, a member of IsraAID's search and rescue team in the Gongabu district of Kathmandu heard a muffled sound coming from under the rubble of their base of operations. After life-scanning technology detected a faint heartbeat, the team spent five hours digging through mangled wires, concrete slabs, and broken pipes to rescue Krishnadevi, a 24-year-old woman who worked in the guesthouse that had collapsed on top of her. When I visited Nepal five months after the earthquake, I was able to meet Krishnadevi, who had recovered from her injuries and had been reunited with her children. Read the full story.
PROVIDING SAFE WATER AND MEDICAL CARE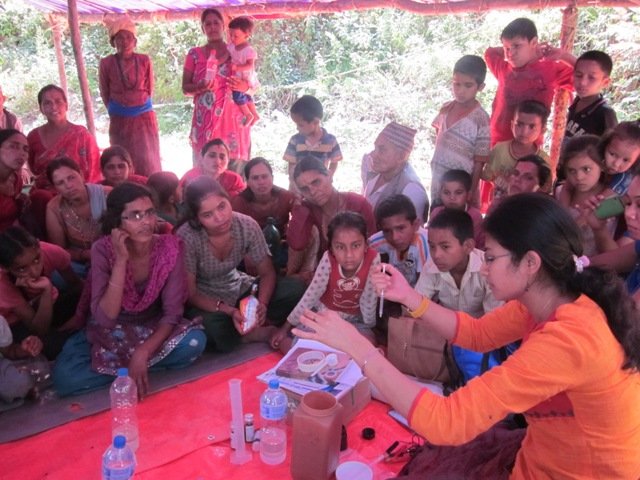 In the aftermath of the earthquake, one of the most serious threats to public health was an outbreak of waterborne illnesses, as thousands of people were living in temporary shelters without access to proper sanitation facilities. Volunteers from Environmental Camps for Conservation Awareness (ECCA) sprang into action, producing WATASOL, a water purification solution and distributing it to those living in shelters and camps throughout the valley around Kathmandu. Since then, ECCA expanded their work to include running mobile health camps, distribution of food and water, and organizing educational activities for children whose schools were destroyed. Read the full story.
DELIVERING EMERGENCY SUPPLIES TO REMOTE AREAS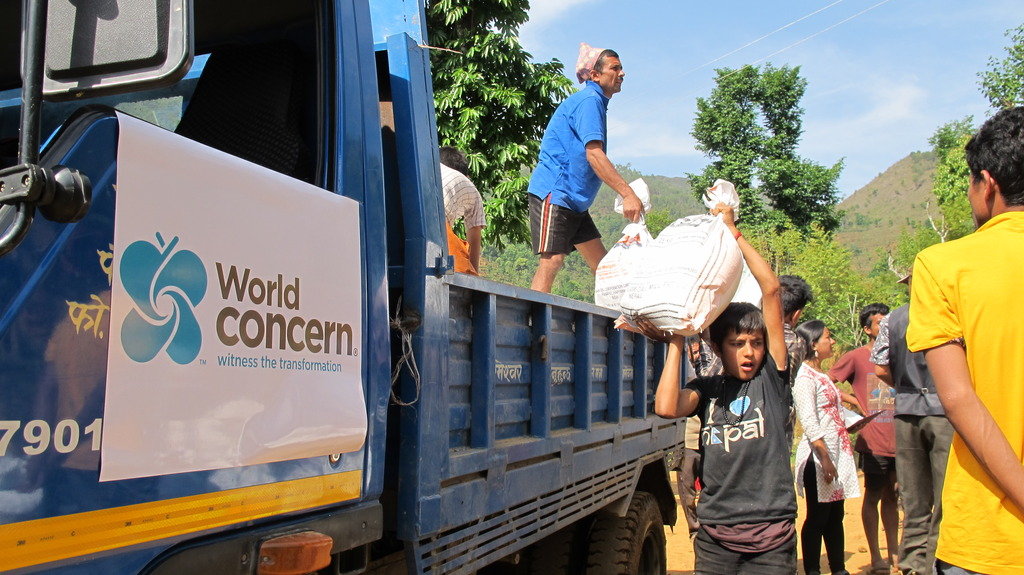 World Concern's team reached Khalte, remote village in the Himalayan foothills, just a few days after the first earthquake. They discovered they were the first aid to arrive in the community where 95% of the homes were destroyed or damaged. Their delivery of tarps, blankets, and food to more than 1,400 families was essential. Read the full story.
CONNECTING SURVIVORS TO VITAL INFORMATION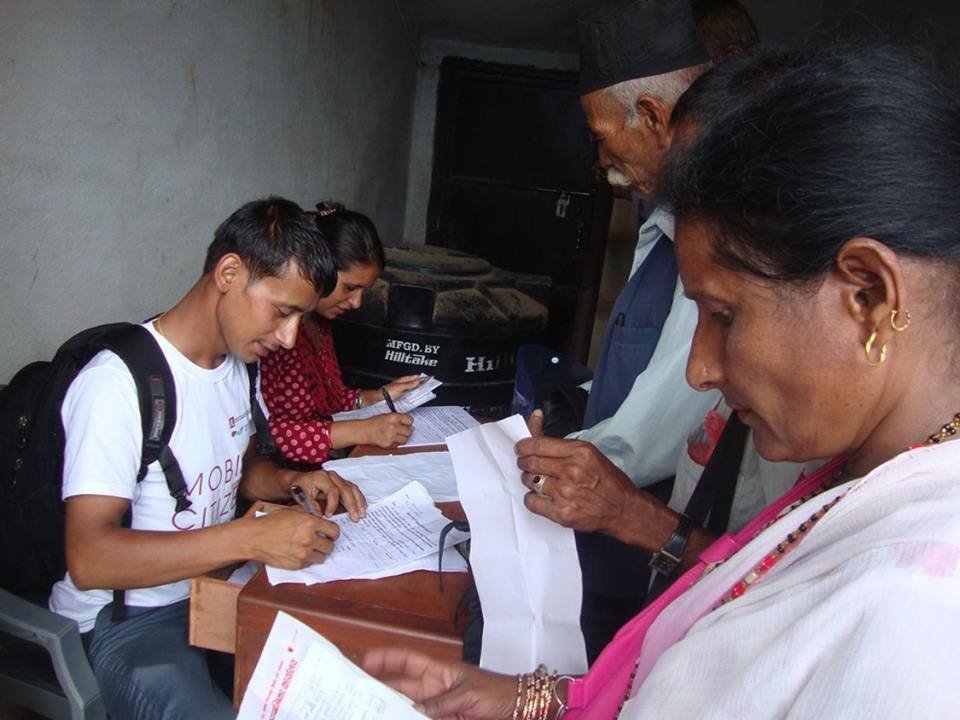 Accountability Lab set up mobile citizen helpdesks in the hardest-hit districts around Kathmandu. In the days immediately following the first earthquake, their teams helped more than 500 Nepalis in a wide range of ways, including reuniting individuals with their families, finding medical care for people in need, connecting people with agencies distributing emergency supplies, and arranging safety inspections for damaged buildings. Read the full story.
GETTING CHILDREN BACK TO SCHOOL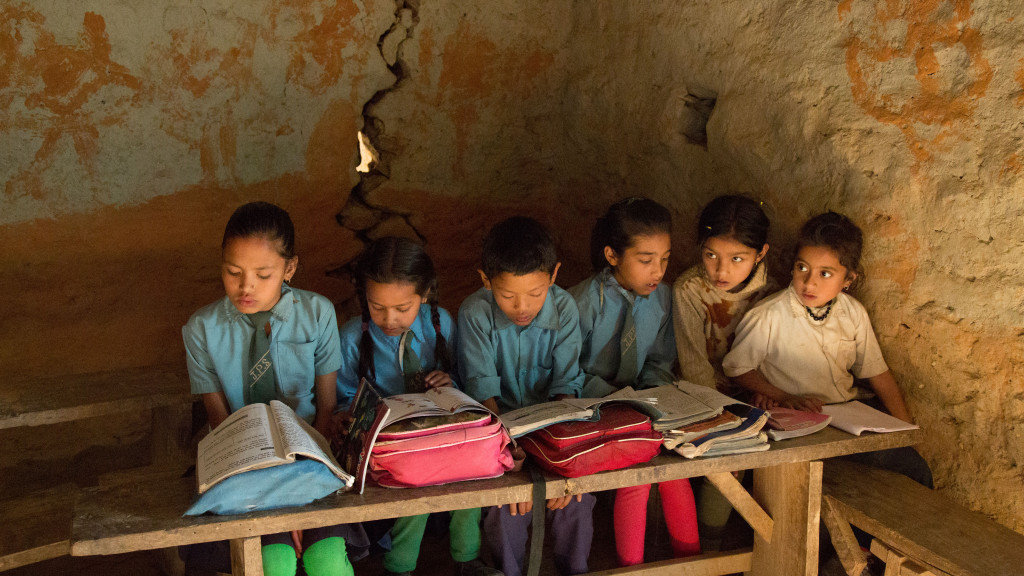 The dZi Foundation has been a partner for community development in some of the most remote villages in eastern Nepal since 1998. The earthquakes destroyed or damaged 90% of the schools in the region, but within a month after the earthquakes, the dZi Foundation began working with those communities to construct 39 temporary learning centers so that 2,576 children could return to school quickly and safely. Once monsoon season passed, they began the long process of permanently rebuilding the damaged schools, with nine currently under construction and another 22 to come over the next three years. Read the full story.
HOLISTIC RECOVERY CENTERED ON WOMEN AND CHILDREN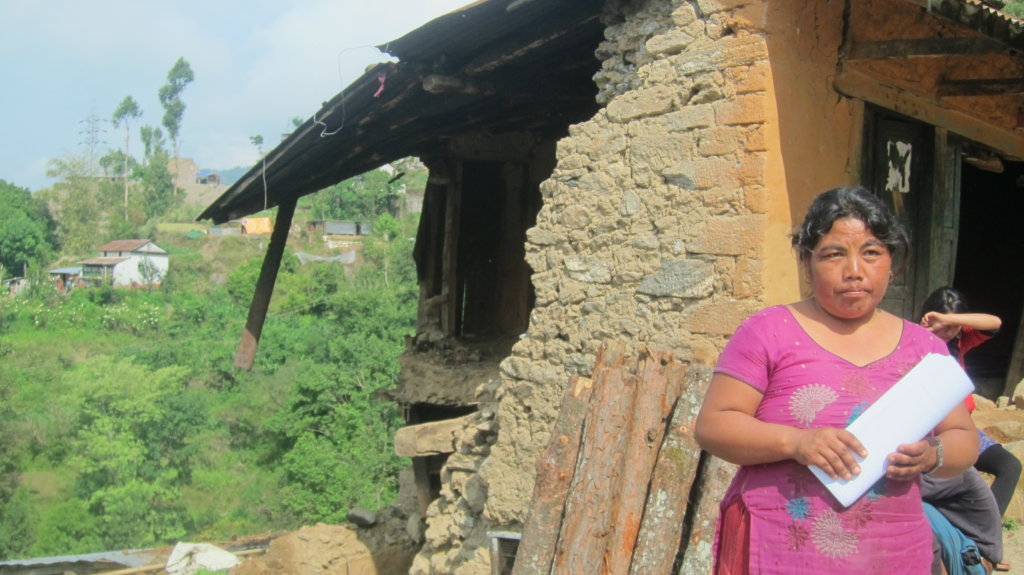 In the months following the earthquakes, Tewa launched a range of programs to assist survivors on the long road to recovery, including empowering women through sewing and knitting skills so they could start generating income for their families again, providing tuition funding for displaced children to return to school, and training youth volunteers to promote psychosocial counseling for survivors. Read the full story.
On top of the daunting task of helping a nation rebuild after an earthquake of historic proportions, our nonprofit partners in Nepal have faced numerous challenges in last year—political turmoil over a new constitution, a fuel blockade, monsoon season, and a harsh winter—but with the support of the GlobalGiving community they've made tremendous progress in rebuilding a stronger, more resilient country for the people of Nepal.
We're incredibly proud of what our community has accomplished together in the last year, and I hope you are too.
Warmly,
Britt Lake + the GlobalGiving Team