Nepal Earthquake: Frequently Asked Questions
We are so grateful for the generosity shown by the GlobalGiving community in response to the 7.8M and 7.3M earthquakes in Nepal. We're also glad to see donors asking important questions to make sure their funds have the largest impact possible. The following are answers to frequently asked questions about GlobalGiving's response: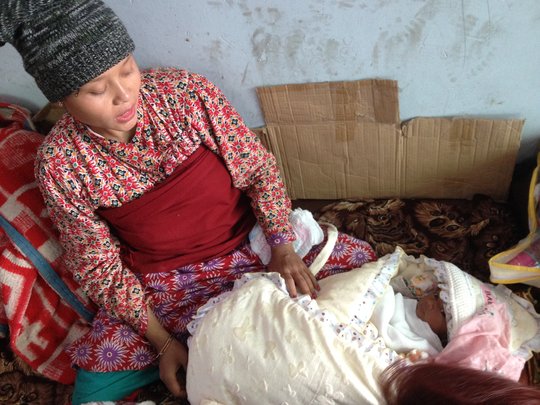 Q: Where does the money in the Nepal Earthquake Relief Fund go?
A: We have more than 60 long-time partners that were already active in Nepal when the earthquake struck, so we've been working around the clock to get in touch with them to better understand their biggest needs and their responses. As of Wednesday, May 6, we are currently funding a mix of partners that have an expertise in emergency first response after disasters (groups like International Medical Corps, Save the Children, and Mercy Corps), as well as initial and long-term support to local partners and smaller organizations doing community-based work that is often overlooked after a disaster (groups like ECCA, PHASE, and the Ama Foundation).
As of May 6, many of our local Nepali partner organizations are recovering themselves, but they have been diligent and responsive, many contacting us via cell phones from tent cities. We currently have more than 60 partner organizations responding. We're updating this page in real time to reflect all our partners that are responding, including this community-based work, as it's added to our site. We made our first disbursement to organizations on May 1, and our second on May 5. See more information about how funds are being used.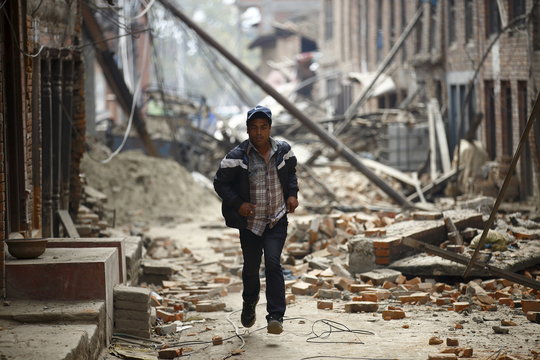 Q: What makes GlobalGiving's approach to earthquake relief different from other nonprofits?
A: First, if you donate to a Nepal Earthquake disaster project on GlobalGiving or to our Nepal Earthquake Relief Fund your donation will only ever be used to help the people of Nepal. GlobalGiving will never reallocate funds collected for this disaster to another disaster.
Here's how GlobalGiving works: the GlobalGiving community is made up of large and small nonprofits from more than 160 countries. When natural disasters strike, we are committed to connecting people and companies to vetted, locally-driven organizations that are immediately responding to needs in their communities. Our priority is always to support the work that the affected community believes to be most important.
Immediately following most natural disasters, we know that large, international NGOs specializing in disaster response are, in many cases, best equipped to provide initial support in affected areas. When determining whether to support these NGOs, we consider our relationship with them, their history in the country, and their track record from previous disasters. As we assemble a portfolio of disaster relief and recovery projects in the weeks and months that follow, we seek to balance efforts to ensure a transition from initial relief efforts toward long-term recovery work by locally-based organizations, including projects aimed at building resilience in the face of future disasters.
Generally, we believe local organizations are best positioned to assess and to respond to needs in the long term, so we listen carefully to what local organizations deem to be most critical. Our view is that locally-run organizations can nimbly and effectively provide for immediate and ongoing community needs. Getting funds to them benefits communities directly and quickly.
Read more about how this approach has played out for different disasters: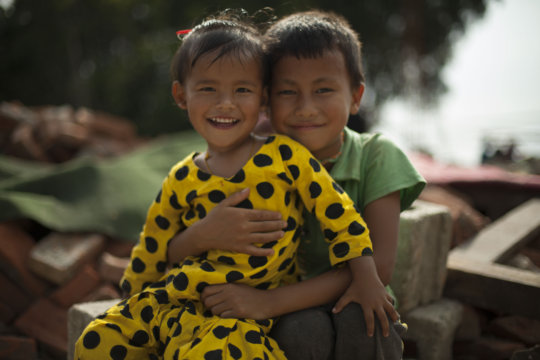 Q: What's the benefit of GlobalGiving's approach for donors?
A: For donors, GlobalGiving provides a way to help quickly and effectively without having to do a lot of research. Donors can support a specific relief or recovery project, or with one donation to the GlobalGiving Nepal Earthquake Relief Fund they can support both immediate relief and long-term recovery projects. Every NGO receiving funds has committed to sending reports at least quarterly, and we typically conduct site visits to check on the work being done. Donors can subscribe to receive those specific updates from donors and from our site visits, so they can track their money and see what has been accomplished. (Sign up for updates during your donation or using the box at the very bottom right of this page.) Many companies use GlobalGiving to track and match employee donations to disaster relief efforts, amplifying employee impact and driving further support directly where it's needed.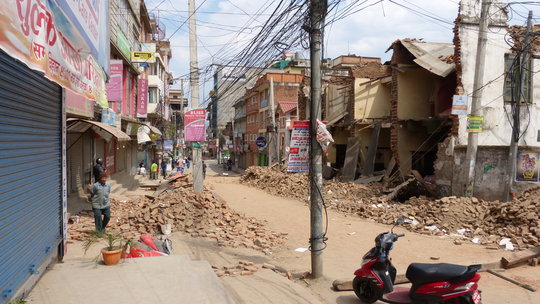 Q: Beyond just fundraising support, what other support do you provide local organizations in Nepal?
A: Beyond funding and network connections, we'll also be supporting Nepali organizations with technical and capacity support in the coming weeks and months. What this will look like will depend on the feedback and requests we get from our partners, but we can give you an example of what that looked like during the Ebola crisis. In the peak of the Ebola crisis, we were able to connect our nonprofit partners in West Africa with a tech company that built them custom mobile applications to help track and monitor Ebola cases and provided smart phones to them free of charge to use those technical solutions. We also helped connect them with media sources to tell their stories, as well as other organizations on the ground so that they can collaborate better and learn from each other's experiences.
Q: What's GlobalGiving's history in Nepal?
A: GlobalGiving has been supporting organizations in Nepal for more than a decade; we've helped raise more than $1.3 million for more than 100 projects in Nepal before this disaster. Prior to the earthquake we already had relationships with more than 60 organizations that were working or based in Nepal, the majority of which are now responding to the quake.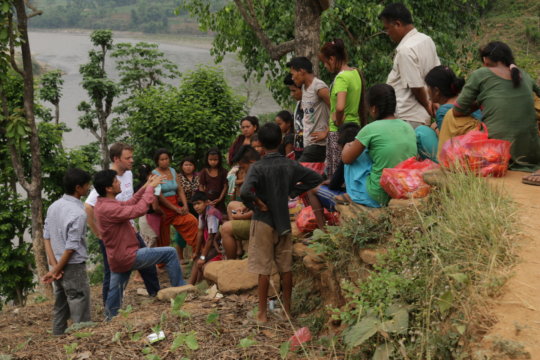 Q: How will you keep me updated about how my donation is used?
A: We've already posted our first updates on the Fund, and you'll be able to see all updates here. Immediately after a disaster we submit reports every week or few weeks describing the efforts that are being supported through the Fund, detailing which organizations are receiving funds.
As time goes on, we'll share specific stories, photos, and videos from the efforts. You can see we're still reporting on how funds were used for past disasters:
You can also see updates from our individual partner organizations that are responding to the earthquake here: https://www.globalgiving.org/nepal-updates/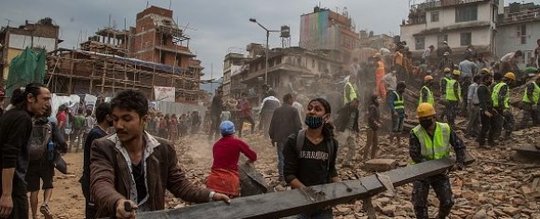 Q: How can you help my money go further for Nepal?
A: If you choose to donate using PayPal on GlobalGiving, PayPal will reimburse GlobalGiving for fees charged on donations to Nepal relief, and we will disburse that money as part of the Nepal Earthquake Relief Fund, effectively providing approximately a 3% match to your donation. More from PayPal here.
If you choose to begin a new monthly recurring donation for the Nepal Earthquake Relief Fund, an anonymous donor will match your first donation (up to $200.) More information on this matching opportunity here.
Finally, find out here if your company will match your donation.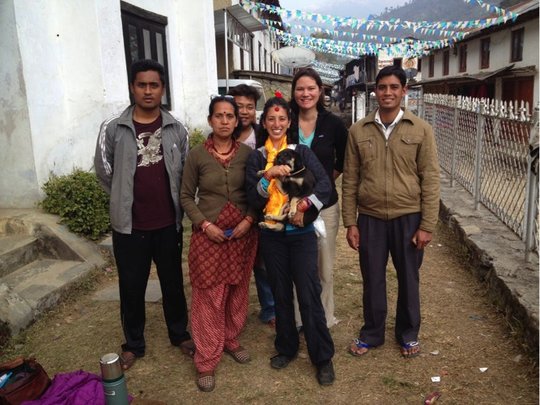 Q: I saw that there is a 15% fee on donations through GlobalGiving. Can you explain that fee?
A: GlobalGiving charges 15% fee on most donations, but we do offer donors the opportunity to cover that fee so all of your initial donation goes toward the project you chose. If you choose not to add-on, here's how the fee breaks down: About 3% of donations goes to credit card fees and 2% goes to the administrative costs of running GlobalGiving. The rest of the fee (10%) goes to work like identifying, vetting, and supporting organizations in Nepal - most of which are local organizations. We also have a team that has been working non-stop since Saturday (and will continue as long as necessary) to mobilize corporate, institutional, and individual donations to these groups (most of which are too small to have the time or connections to do this on their own).
If you choose to make your donation via PayPal, PayPal will cover their portion of fees, effectively offering you a 3% match of your donation.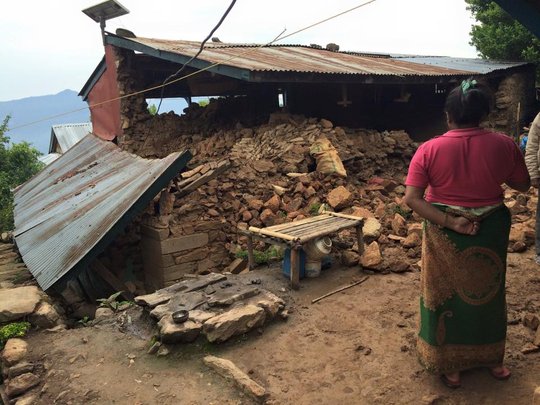 Q: How long will it take for my money to get to Nepal?
A: In April and most of May 2015, we'll make disbursements from the Fund on a weekly basis, which means your donation could be on the ground in a bank account in 7 days or less. (This is rare for most organizations that aggregate funds as we do!) As the work turns into a long-term recovery effort we'll disburse funds on a monthly basis.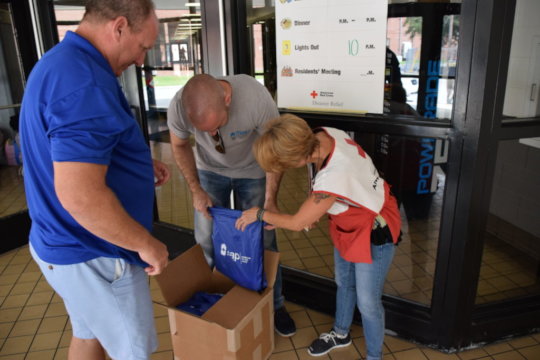 Q: How do I know I can trust my donation to GlobalGiving?
A: GlobalGiving is a top-rated (4-star) charity on Charity Navigator, and Charity Navigator recommends GlobalGiving as a top organization responding to the Nepal Earthquake. We are also accredited by the BBB Wise Giving Alliance. Our Nepal Earthquake Relief Fund has been recommended by USAID's Center For International Disaster Information.
If at any time you're not happy with how your funds have been used in Nepal, we also offer the GlobalGiving Guarantee.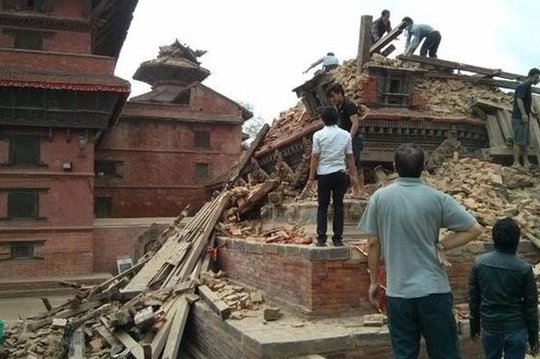 Q: Can I donate goods, such as bottled water or medical supplies, through GlobalGiving to support relief efforts?
A: Thank you very much for your desire to give what you have in order to help victims of the Nepal earthquake. GlobalGiving does not have the capacity to collect in-kind donations on behalf of our nonprofit partners. Along with the Center for International Disaster Information, we recommend that individuals give cash, and not in-kind donations after disasters. Through cash contributions, relief organizations can do more good for more people, with greater speed and sensitivity than with unrequested material donations. Cash donations provide medical and other life-saving services now, and rebuild infrastructure later. This interesting " Greatest Good Donation Calculator" by CIDI helps explain why sending material goods, despite the good intentions, can be costly and sometimes harmful. If you are with a company looking to donate in-kind supplies in bulk, please visit Good360.org.
Last updated Wednesday, May 6, 2015