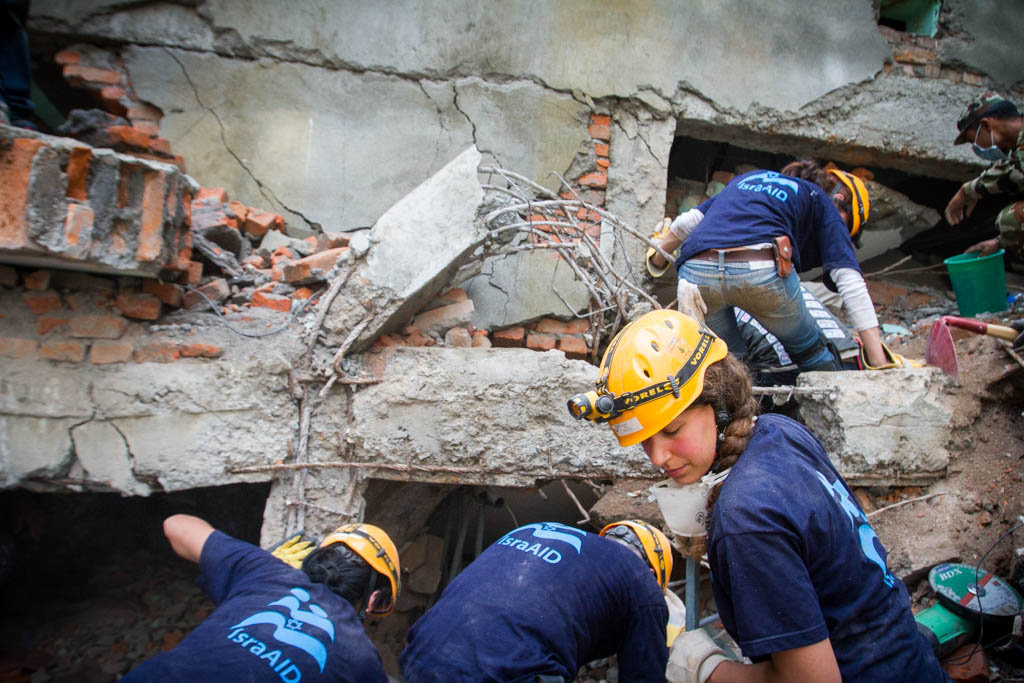 Nothing can prepare you for that moment you meet a survivor trapped under the rubble.
Five days after the earth shook the capital of Nepal and its outskirts, I found myself deep inside the wreckage of what was once a modest guesthouse.
In fact, IsraAID's entire Search and Rescue (SAR) team has been working on the ground, or more accurately, under the ground, for the last few days in the heart of the devastated Gongabu district of Kathmandu, now referred to by locals and internationals as simply, 'the IsraAID site'.
Looking back, it's been an emotional rollercoaster with highs and lows as well as a complicated mix of the two. As I've come to realize from Prabad, a 14 year old boy we met searching for his family, the discovery of a body in the wreckage, even if it is your little sister's, is actually both a high and a low (see 2nd Blog Report).
Working around the clock, it's easy to lose all track of time. Although every disaster is so vastly different and unique, there is still one principle that guides all IsraAID relief missions – the respect, dignity and the crucial involvement of the local community.
I'm aware this sounds great 'on paper' but, having worked with IsraAID teams in places like the Philippines, Japan, Sierra Leone and most recently in Vanuatu, this does make all the difference.
During our daily debriefing sessions in Nepal, we recognize our ability to adapt quickly to the reality on the ground, and having travelled 'light,' (in favour of accessing resources locally), allowed for greater flexibility and speed in this impossible race against time.
But there's still more to this story.
We know we cannot do this alone. Although we are newcomers here, we take the time to get to know our neighbours. We learn not only the names, but also the stories of all 22 people buried under the vast pile of rubble in and around the 'IsraAID site'.
And so, we set out on the gruesome task of trying to search and rescue any remaining survivors and bodies. Five days on, I admit, I wasn't feeling very optimistic.
But there was something about Sumi, a 16 year old resident of one of the collapsed buildings that gave us hope. In her vibrant pink jacket, she described how her beloved uncle was one of the 22 still missing.
Sumi stayed close, helped out, offered drinks and chit chatted with the team. She was anxious, concerned and still very much in shock.
Speaking to the residents, it's clear that the need for emotional and psychological support is critical as the impact of this disaster begins to sink in. Basic food, water, clothing and shelter are not the only urgent needs right now. Returning home, gathering personal belongings and parting with the past, is a crucial part of the long term recovery of an individual and community following such a disaster.
IsraAID continues to work around the world providing psycho-social support to communities years after a disaster has hit. We work in places like Haiti, Japan, Philippines, Iraq, Jordan, Western Africa and South Sudan and our plans are to do so here as well.
Yet, with regular aftershocks, the return home in this densely populated urban setting, is even more difficult and dangerous. Eran Magen, IsraAID's Search and Rescue (SAR) team leader assesses the structural damages to Sumi's building. We then accompany her as she scrambles to find a few of her most precious belongings. Some family photos, school books and a childhood teddy bear.
All the while, our team continues to work a few feet below us.
We're suddenly told that a sound was heard coming from under the rubble. Is it real or imagined?
We all gather to listen.
I yell out in Nepalese, "Is anyone there?"
We hear a faint sound.
We realize, someone may be alive and trapped inside.
We immediately call for additional support and for the next 5 hours we work into the night, leading and coordinating an incredible team of over 130 international Search and Rescue experts in cooperation with the local authorities. A group from Mexico and Norway work closely with us. A French team joins in and brings a 'life scanner'. We are amazed to find, it detects a heartbeat!
We continued manipulating mangled wires, broken pipes and concrete slabs. We carefully remove stone after stone with the help of hundreds of local volunteers. Our neighbours come together and bring tools, buckets and boxes, anything to help expedite the process of clearing a safe path.
IThe community comes together to assist.
An outpour of support is shown as a constant flow of people bring food, snacks and water. People who have just lost everything, still living under tarpaulins on the streets, are incredibly generous.
As the treacherous work continues, we think we hear breathing.
I call out again, "Is anyone there?"
"Duka cha."
I am utterly stunned to hear a woman's voice cry back, "I'm hurt."
At that moment, any ounce of skepticism I've ever had completely dissipates. Clearly, miracles do happen.
I immediately try to reassure the woman. I ask her to try and stay calm and very still. We had cleared a deep path in the wreckage in order to reach her, but one wrong move and the reinforcements could buckle, causing the fragile layers above to collapse on all of us.
Eran continues to direct the work while crawling deeper inside the ruins. He finds a body of a man obstructing the way.
We work carefully to remove the body and wonder who it is we just recovered. His body clearly saved the woman we're trying to reach below by cushioning the blow of the massive impact and creating a life-saving air pocket.
A family member identifies the body. We're told the man is Sumi's dear uncle.
It's a critical moment, and our team must work quickly. We finally get a glimpse of a young woman. We call for a medic who carefully inserts an IV to help rehydrate and stabilize her condition.
I wait a few minutes and then ask her name. She answers, "Krishna".
We quickly learn that Krishna Devi is 24 and was working at the local guesthouse when the earthquake struck.
SAR Team member Inbal Bustan, who is also 24, stayed by Krishna's side for the next few hours, reassuring her that everything would be over soon.
It was a long and intense rescue operation, but I'll never forget the camaraderie formed among the hundreds of people who joined in. Donned in different clad and colours, from places near and far, it was an incredible moment of unity. All of us coming together to save a life.
As our team prepared for the final stage of the rescue operation, we simultaneously coordinate and count down in Hebrew, Nepalese and English.
That moment we saved Krishna Devi from under the rubble.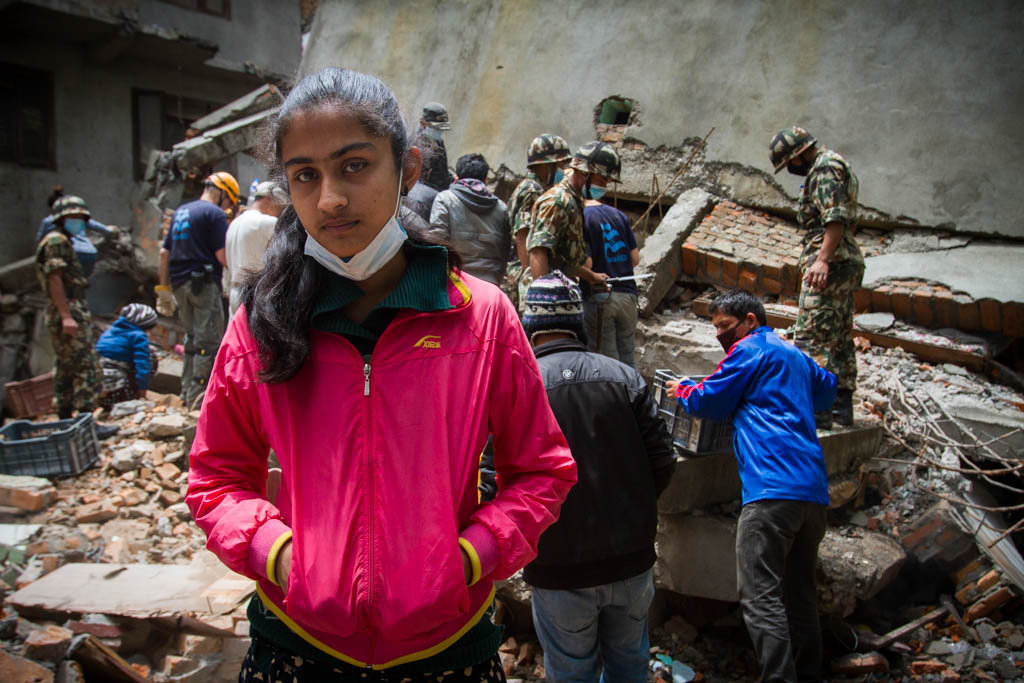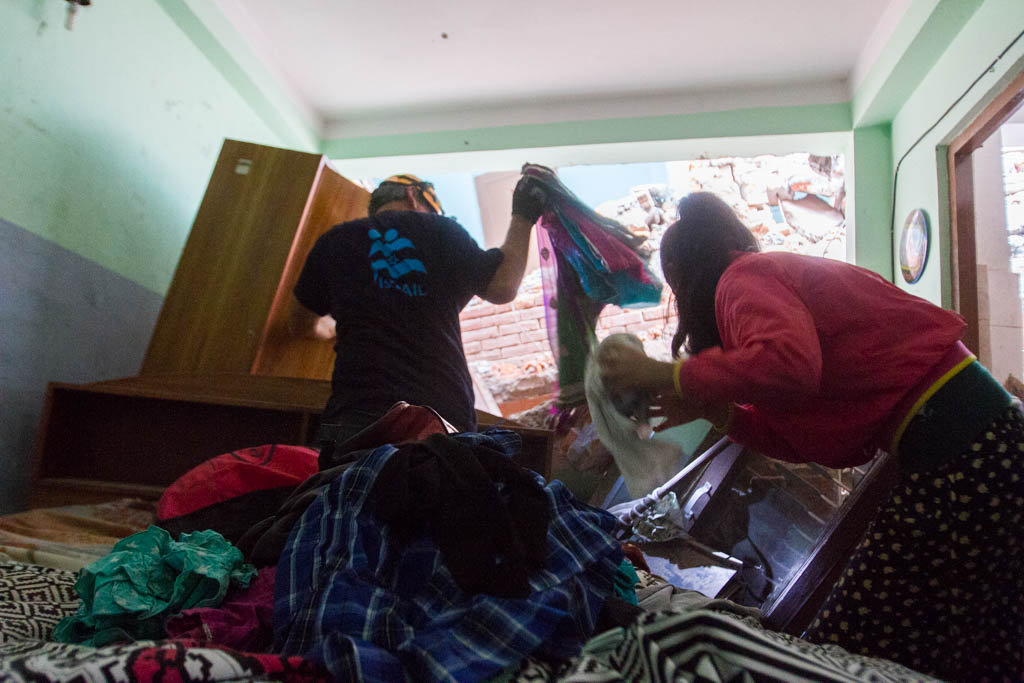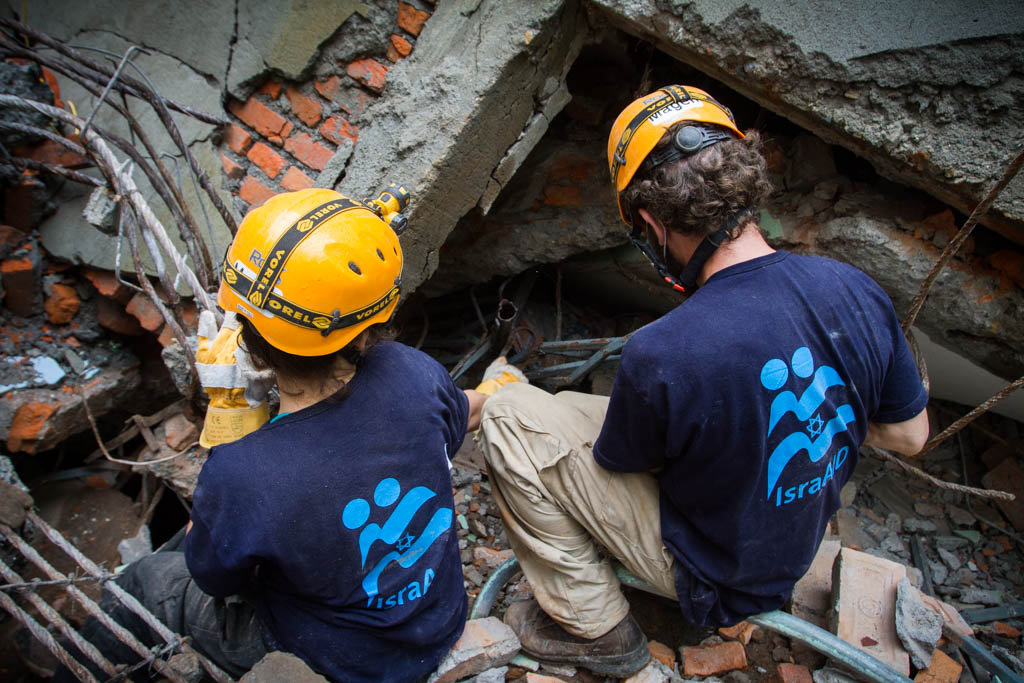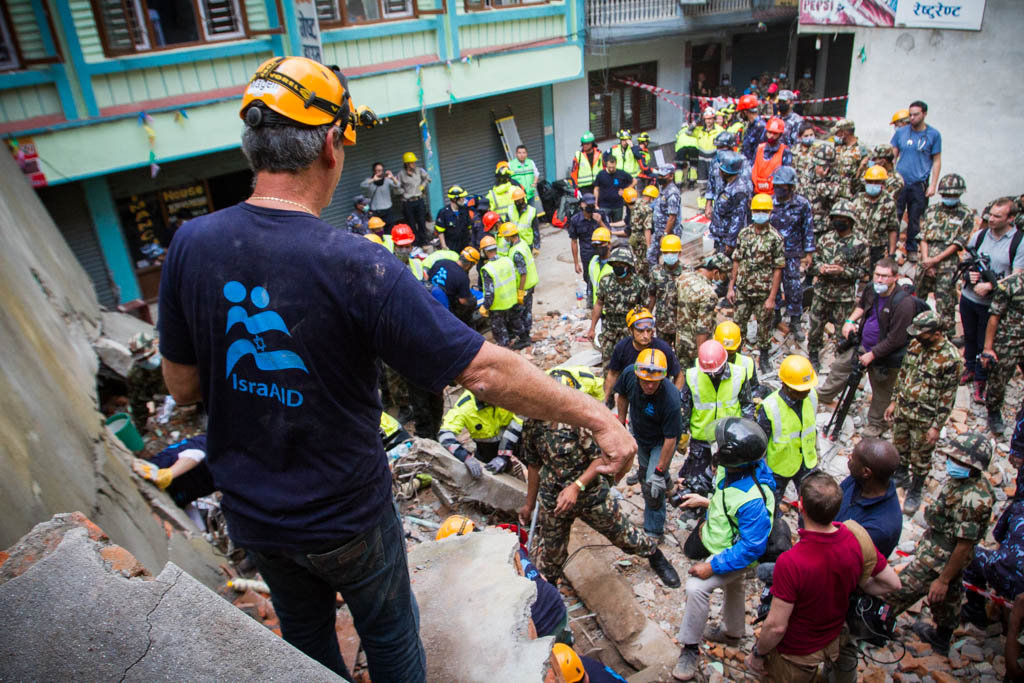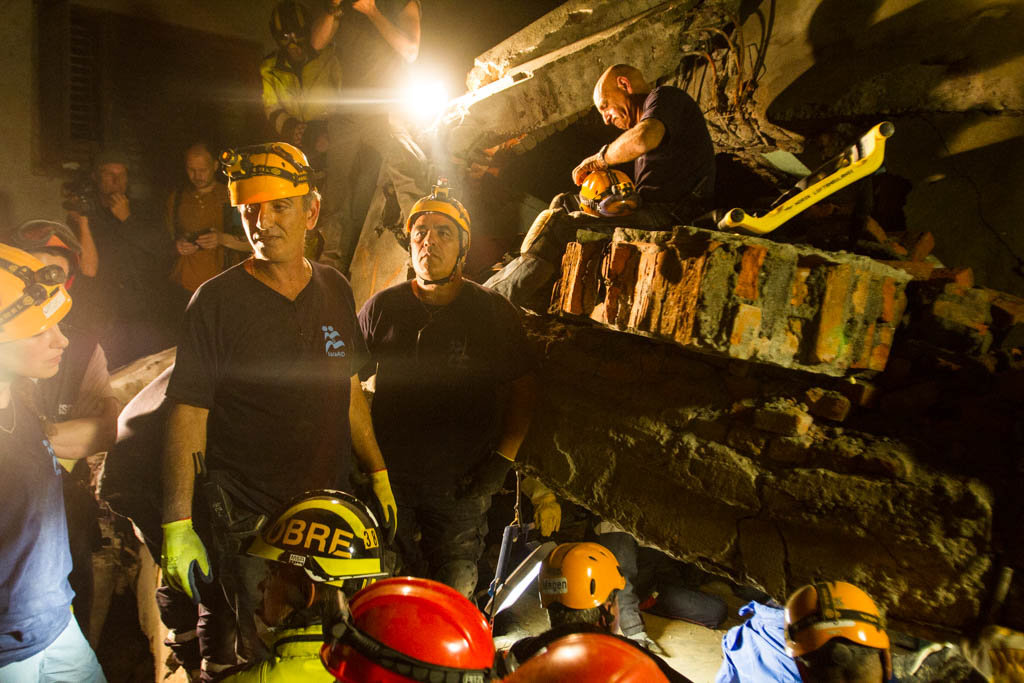 Links: