Project Report

| Oct 8, 2019
New ETM School Partnerships Are Falling Into Place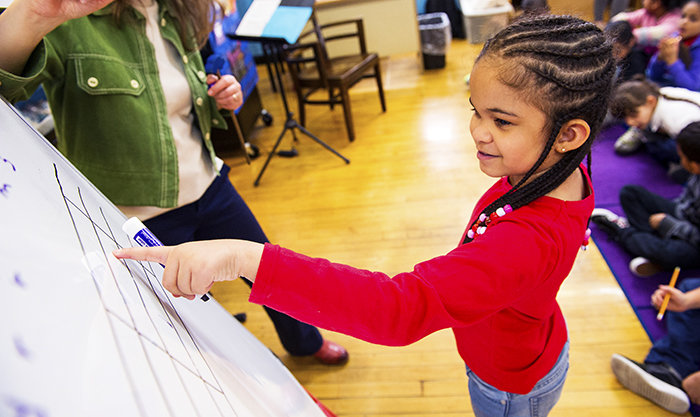 Happy October from Education Through Music! This is always an exciting time of year for ETM—not just because of the return of fall weather and pumpkin spice-flavored everything—but because new partner school programs are underway at elementary and middle schools across New York City. Thanks to supporters like you, ETM was able to launch 17 new school partnerships, bringing access to in-school music education to thousands of students for the very first time. Your support is helping to equip these under-resourced schools with essential supplies and instruments, so that music teachers and students can truly bring music to life.
ETM is working closely with each partner school principal to build quality music programs that will stand the test of time, bringing life-changing music education to more of the students who need it most. Our well-tested model ensures that first-year programs can hit the ground running, making an impact from day one. We're eager to see what amazing progress the students in these schools make in the coming months, and to share with you what your support makes possible.
First year partnerships help students unlock passion for and connection to music they never knew was possible. Last year, at then-first-year partner school P.S. 189 in the Bronx, students experienced breakthroughs big and small. For example, one mother reported on the remarkable change she'd seen in her daughter Amber* since ETM began partnering with the school and making music accessible. Amber's mother shared that in previous years, Amber had been only moderately interested in music, but once she gained access to music education through her school's ETM partnership program, she developed a true love of it, participating in both the in-school music classes and the choir. Amber began looking forward to attending music, particularly for the chance it gave her to sing. Over the course of the year, Amber truly blossomed, gaining confidence and engaging in school in new ways. She now proudly sings for her family at home as well, driven to share her appreciation for music with all.
By giving to ETM, you are helping students like Amber experience comprehensive in-school music education for the first time, changing their lives forever. New partnerships are vital to ETM's mission of improving equity in education, as we work to ensure all students have access to music in school, regardless of background or circumstances.
This year, 83% of the students reached by ETM's partner school programs come from low-income households, 31% are English Language Learners, 24% have special needs, and 11% are experiencing homelessness. Donors like you allow ETM to make sure that all of these students can reap the benefits of a music program that is designed with them in mind.
Thank you for your support! Be sure to stay tuned for more news about ETM's first-year partnerships and all of our work as the school year continues. Don't forget to share this report with a family member or a friend and invite them to join you on the mission to bring music to more students in need.
*Name changed to protect privacy.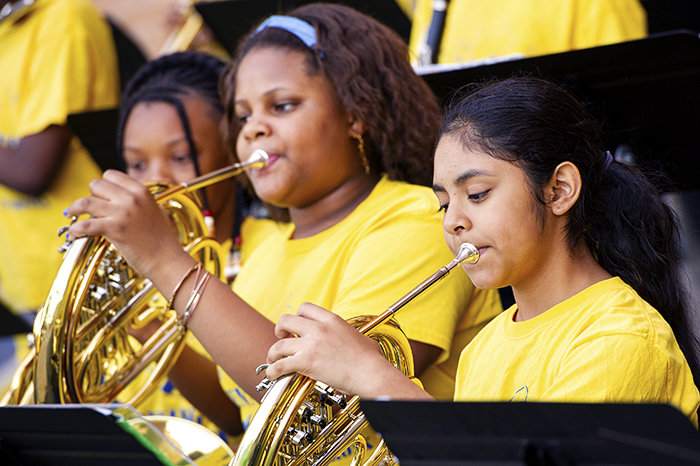 Links: