Project Report

| Feb 9, 2017
Finding a Voice Through Music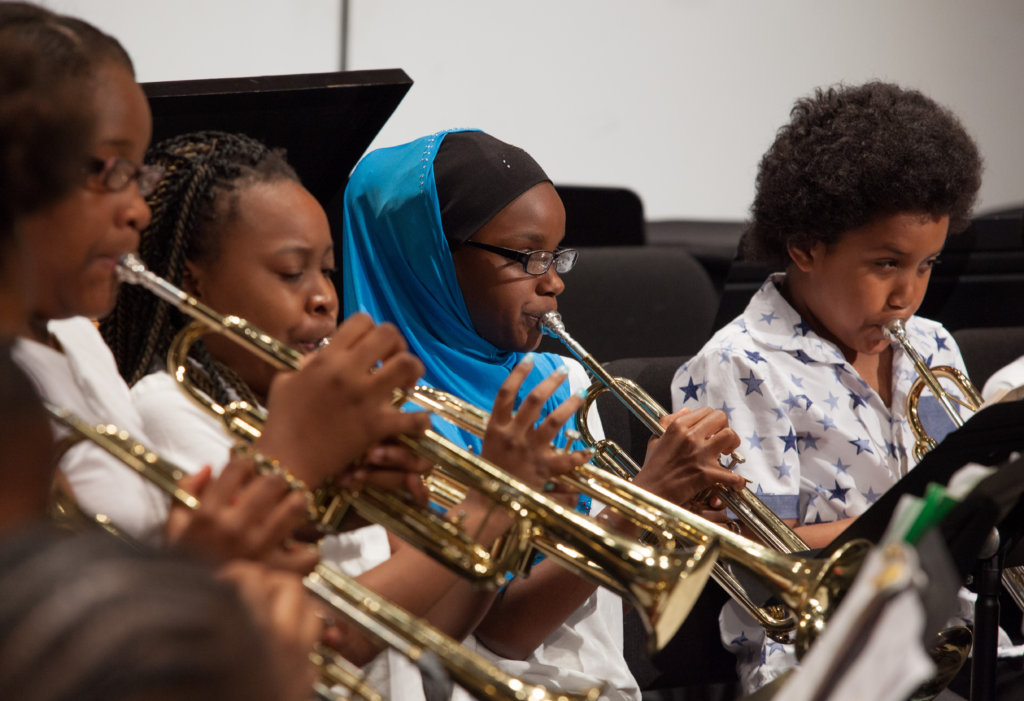 Music class is a nurturing environment, where children can cope with overwhelming challenges and gain an outlet for their emotions. This is especially true for Kahlil, a student at first-year partner school P.S. 21 in Staten Island. Kahlil is one of the nearly 27,000 students benefiting from your generous support through in-school weekly music classes.
First grade has been tough for Kahlil. In the fall, he was placed into foster care. His foster parents struggle to make ends meet and provide for all of their children. Often Kahlil comes to school hungry and seeking comfort from his teachers. In class, he is usually withdrawn and quiet, and occasionally he lashes out at his peers if they get too close to him.
His ETM music teacher recognized Kahlil was facing an unpredictable home life and began building a strong structure during music class to provide Kahlil with a sense of security and stability. Kahlil's teacher shares, "I found that Kahlil enjoys taking on a leadership role when he feels he can handle the responsibilities." Now Kahlil provides his teacher with assistance in setting up the classroom and assembling materials needed for lessons and gives his teacher a thumbs-up when he feels the class is ready to begin their welcome song. Being entrusted with additional responsibilities has enabled Kahlil to feel more comfortable and relaxed in class.
Kahlil has also discovered a deep passion for singing. "Kahlil hasn't had many opportunities for self-expression," his teacher explained, "but he's connected with singing as a means to express himself. It is my hope that when he feels most distant from his peers and surroundings that he will use his singing voice to find a way back."
Recently, the class was playing "Charlie Over the Ocean," a fun game with song and movement. At the start the lesson, Kahlil emphatically raised his hand to be the first leader. He stood in the center of the classroom and made eye contact with all his peers. He timidly sang the first line, and when the class replied resoundingly—his eyes lit up. Then Kahlil eagerly skipped around the circle and proudly sang out, "Charlie over the ocean!" Kahlil exuded a confidence and joy like never before. When another student was too timid to sing her solo, he politely asked her if she needed help and offered to sing along with her. Without knowing it, Kahlil aided his classmate in overcoming her fright and helped her find her voice just like he has found his.
Kahlil's story is a testament to how music can empower a child. When children are given a space to freely express themselves and are treated with kindness and respect, they flourish and learn to become confident, resilient children. Your benevolent contributions have brighten the lives of Kahlil and students just like him. Thank you for believing in our mission. Share this report with friends and family; let them know the impact their donation can have on deserving students like Kahlil!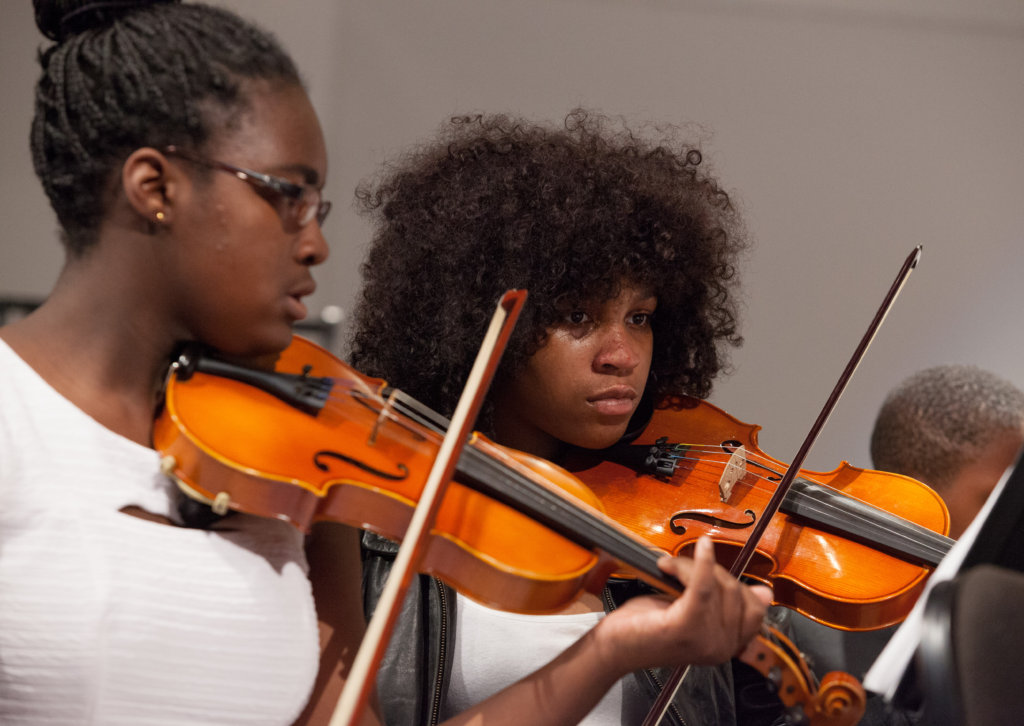 Links: