Project Report

| Apr 26, 2018
Spreading Positivity In and Out of the Classroom!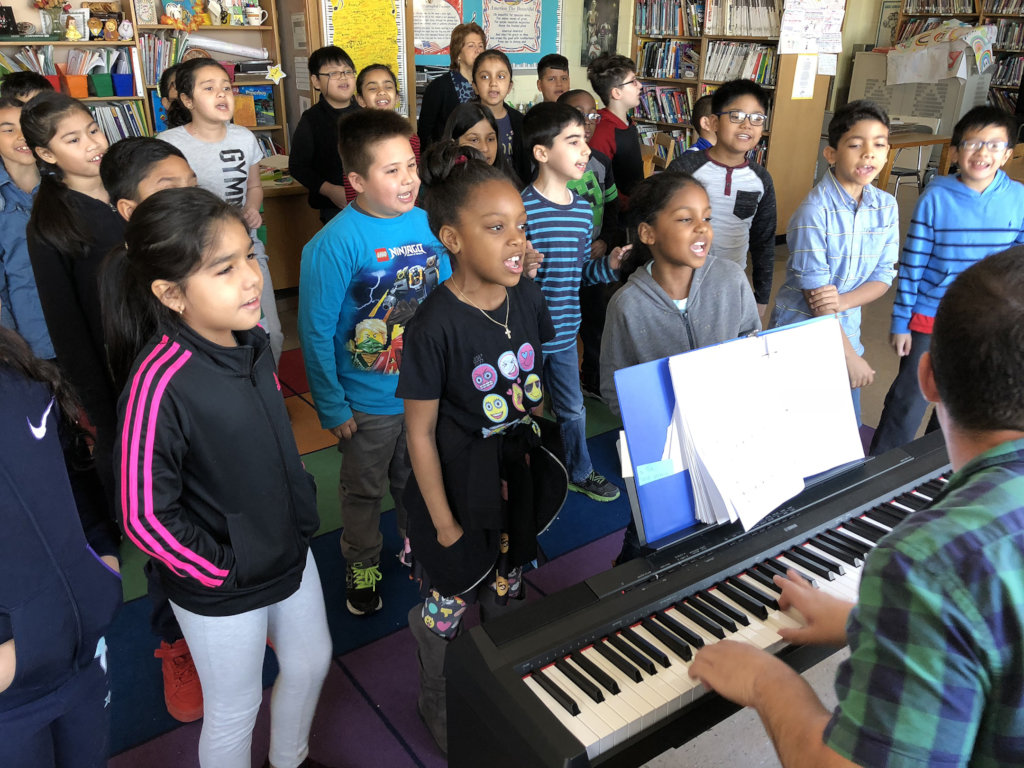 Happy spring from ETM! With little time remaining before spring concert season begins, ETM partner school students are working extra hard so that they can showcase everything they've learned this year. The growth these students have experienced is remarkable, especially for the 6,500 children in our newest partner schools. For these students, general music was not part of their regular school curriculum until September. Today, they continue improving and working together to become strong and well-rounded students.
For Xavier, a fourth grader at P.S./M.S. 279 in the Bronx, the introduction of music to his routine has made his overall school experience more fruitful and enriching. Xavier has had issues paying attention and staying on task. He loses focus very easily, which poorly affects his grades and general classroom performance. This has led to him getting very upset and having frequent emotional outbursts. However, Xavier's music teacher noticed that Xavier was considerably calmer in her classroom. He participated in her class by asking and answering questions, and actively engaged with the subject matter.
Recognizing that he had musical gifts, Xavier's music teacher encouraged him to join the choir, but he was hesitant since it meant staying after school for rehearsal. Initially, he would show up for rehearsal, but sulk the entire time. Within a few weeks, however, Xavier's attitude started to change, and he now loves being in the choir. His teacher reports that he is one of the most dedicated choir members and is eager to get to rehearsal each week. Xavier's positive experience in choir has transformed his total academic performance, and his other classroom teachers have commented on how much he loves music, and how he is doing much better at staying on task in their classes.
Music has provided a safe place where Xavier can positively express himself, and it's renewed his excitement for school overall. Xavier will get to sing his heart out at the upcoming concert in May. A once reluctant choir member is now a dedicated and active participant. Your support of Education Through Music is helping Xavier and other students like him engage and focus in school. Thank you for your continued generosity and for helping the students in ETM partner schools get the opportunity to unlock their full potential. Show your support for ETM by sharing this report with friends or family, and let them know how far their support can go!