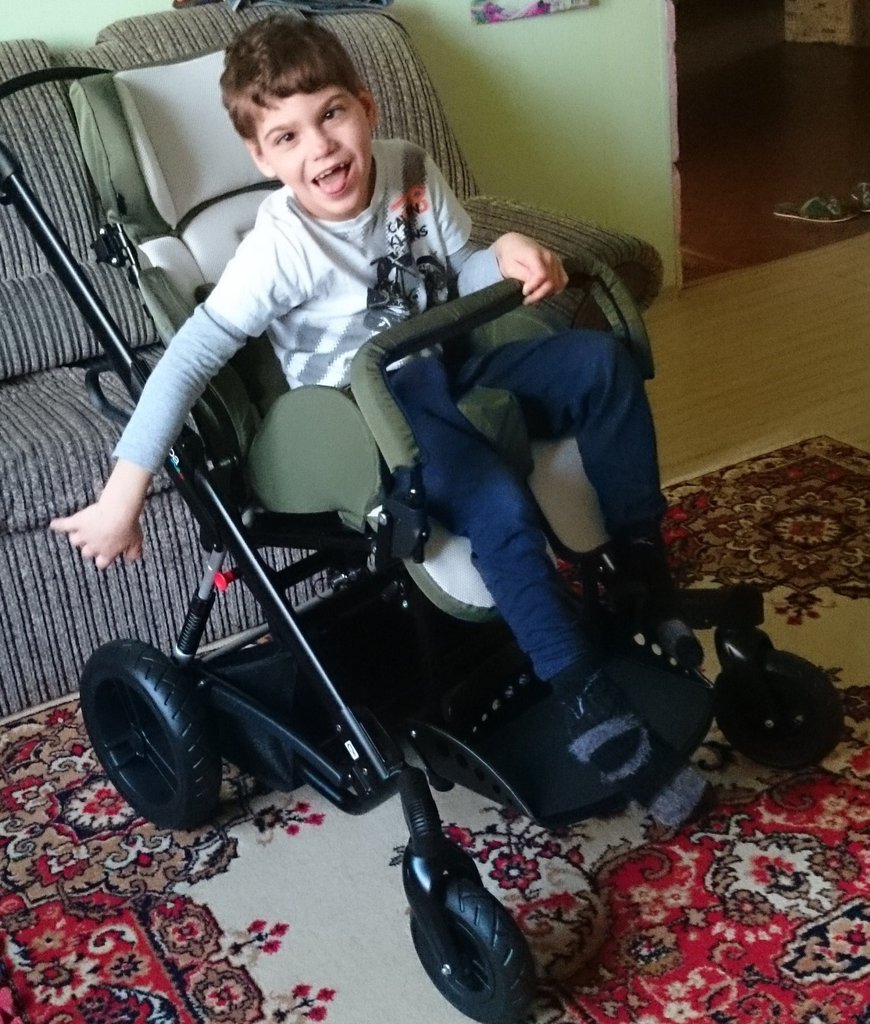 Dear Friends and Supporters!
In 2014, we helped 20 children by providing funding for medical and rehabilitation treatments in the amount of 4,634,808 rubles ($88,088). Some of this help came from you by GlobalGiving!
We thank You for your support of our project which provides payments of treatment and means of rehabilitation for children with severe physical development disabilities from poor families.
The boy's mother, who had already helped, shares with us the joy:
"In these Christmas days in our house is happy! Foundation gave my son Mitya new specialized wheelchair Kimba Neo.
It is specially designed for children with cerebral palsy. The stroller is very comfortable. Usually son wary of new things, and this stroller sat down with pleasure.
We are in desperate need of a wheelchair! Old little son became small, and the next carriage from the state we're supposed to just over 2 years. But it is not easy. And we dreamed about was the one we bought Fund.
Specialized stroller provide comfort and son Mitya often able to spend time outdoors, to lead a more active lifestyle! We ourselves were not afford to buy such an expensive stroller.
Thank you very much for helping achieve our dream! "
But still so many children need Your help!
All children love gifts!
Someone dreaming of a new doll, someone about the new car, and children with severe developmental disabilities dream about in time to receive treatment or receive a gift of rehabilitation equipment. This will help them to acquire new skills of self-service, to be more mobile and independent.
You can help the children! Currently, 63 children are waiting for help on their treatment.
Support of any of its donation!
Please spread the word about these children's needs. The care they receive truly changes their lives