Project Report

| Dec 2, 2019
Pre-School Progress Report - What We accomplished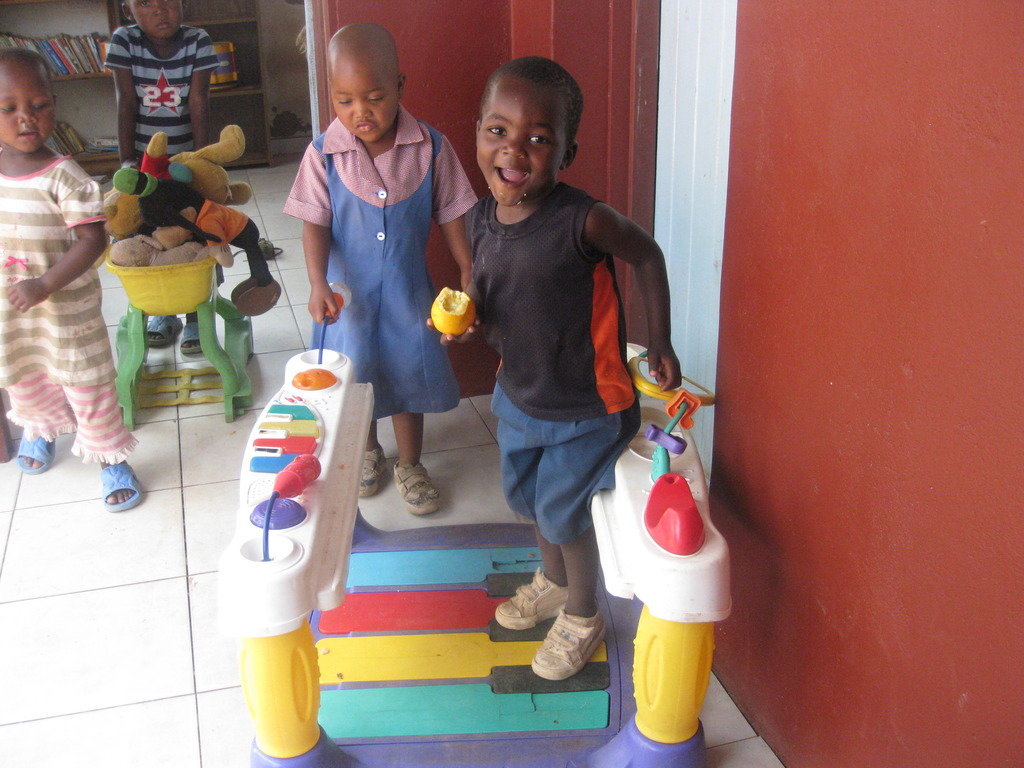 I would like to express my sincere gratitude to you for supporting our pre-School program. Your donations make it possible for the Tekeshe Foundation to continue to provide a free playtime program which promotes early childhood development and learning through play.
According to research children who complete pre-school programs are more advanced in literacy, creativity, initiative, and social skills and they are more likely to succeed in school and to end up as productive members of society. Sadly unlike the urban areas where children have access to early childhood development and learning programs such programs are nonexistent in the rural areas. Through this program we are committed to providing the best start in life to children in these rural areas.
I am pleased to inform you that the Pre-School program is doing very well. This year we have 53 children enrolled in our school. A typical day at the pre-school includes structured playtime, story time, games, singing and playing with all kinds of toys including educational toys.The children's favorite time is when they get to play with the toys and ride bikes. The toys and bikes were donated by New England Pentecostal ministries and friends of the Foundation in the US. Every year we partner with churches in New England to send a 40 foot container of medicines, food and clothing, school supplies and toys to Zimbabwe.
Here is what one of the mothers had to say about the pre-school:
In Her Own Words By One Of The Parents
"Thank you so much for providing us this pre-school. The kids are learning a lot. My daughter knows how to say her name in English! She can also say her ABCs. The teacher is very good with the the kids. They all like her very much. The kids also enjoy coming to the school to play with the toys and play on the swings. I am very happy that my daughter is enrolled at the pre-school."
Though the program is a big success we still have many needs. Our school needs to be in compliance with the Ministry of Education requirements.The following are our goals for 2020:
We need to hire an additional teacher.
We need more toilets
We need more space. We will start the construction of our new pre-school in January 2020
May your hearts be filled with so much joy this holiday season as you look at these pictures and see the major role you are playing in providing early childhood education to rural kids.
Thanks again for all your support!
HAVE A VERY MERRY CHRISTMAS AND A HAPPY NEW YEAR!
Best wishes,
Thelma