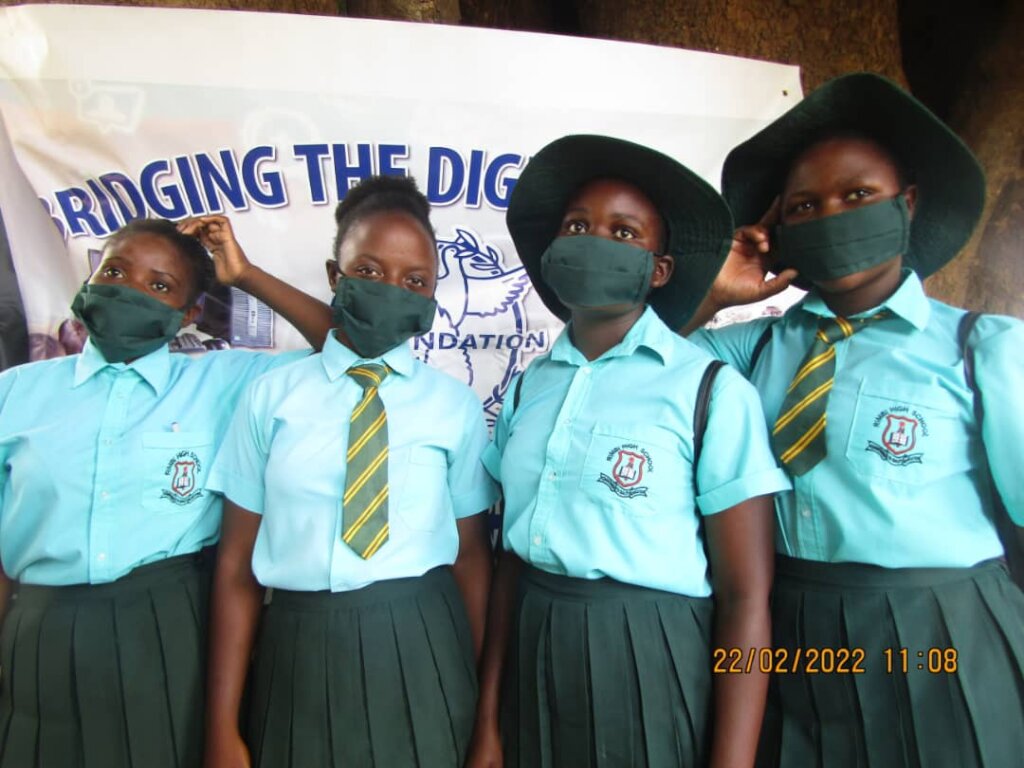 I would like to express my profound gratitude to you for your continued support of our Education Project. Providing an education to disadvantaged rural kids is at the heart of the Tekeshe foundation. We strongly believe that having access to education is not a privilege, but it is a basic human right. Educating kids is one of the keys for unlocking doors of opportunity for them to get out of poverty. Without it, many children in these rural areas remain trapped in a life of poverty and hardship. When you empower kids to acquire an education, you transform their lives and build a better future for them, their communities and their countries. That is why so many poor families in the rural areas are desperately doing all they can to get money to send their children to school. They know that the fate of their children depends on it. Sadly, due to extreme poverty, education is inaccessible to many kids in these rural areas.
Our organization is striving to ensure that the right of children in the rural of areas of Chipinge to learn is protected. The vision of our Education Program is to provide access to education to underprivileged boys and girls to help unlock doors of opportunity for them and to give them a better head start for the future. This program places special emphasis on empowering girls to acquire an education since they are more likely than boys to be denied the right to education in these rural areas. When girls get an education, not only do their families benefit, but communities and societies benefit as well. The following are some of the positive outcomes that are linked with educating girls:
The likelihood of educating the next generation increases
Decrease in infant mortality rates
Improved family health
Reduction in the spread of HIV/AIDS
Improved general economic development
This semester we are providing school fees in the amount of $800 to 47 students (21 students - Rimbi High, 15 students - Rimbi Primary, 10 students - Mbeure Primary, 1 student - Great Zimbabwe University) .
Covid-19 Mitigation Project Update
I am pleased to announce that on February 22, 2022, Tekeshe Foundation distributed masks to 1,074 students at Rimbi High school. The head nurse at Rimbi clinic is overseeing the project. We hired three tailors from the village to make the masks. Before distributing the masks, the head nurse gave the students a talk about how to prevent the spread of Covid-19. We are planning on distributing masks to Mbeure and Rimbi Primary schools next.
Preschool Project Update
The preschool is doing very well. This year we have 32 kids enrolled in our school. As I mentioned in one of my previous progress reports, our school needs to be in compliance with the Ministry of Education requirements. Once the preschool is compliant, it can be registered with the Ministry of Education. This helps us tremendously as we will no longer be responsible for paying the teachers salaries. Inorder to be compliant we added more playground equipment, we construcuted new toilets and bought classroom tables. The school is scheduled to be inspected in May.
As you can see from these pictures, we have accomplished a lot together! Thanks again for the major role you are playing in providing access to education to rural youth. May your hearts be filled with joy as you reflect on the difference you are making in the lives of these young people.
Best wishes,
Thelma