Project Report

| Nov 27, 2023
What We Have Accomplished Together In 2023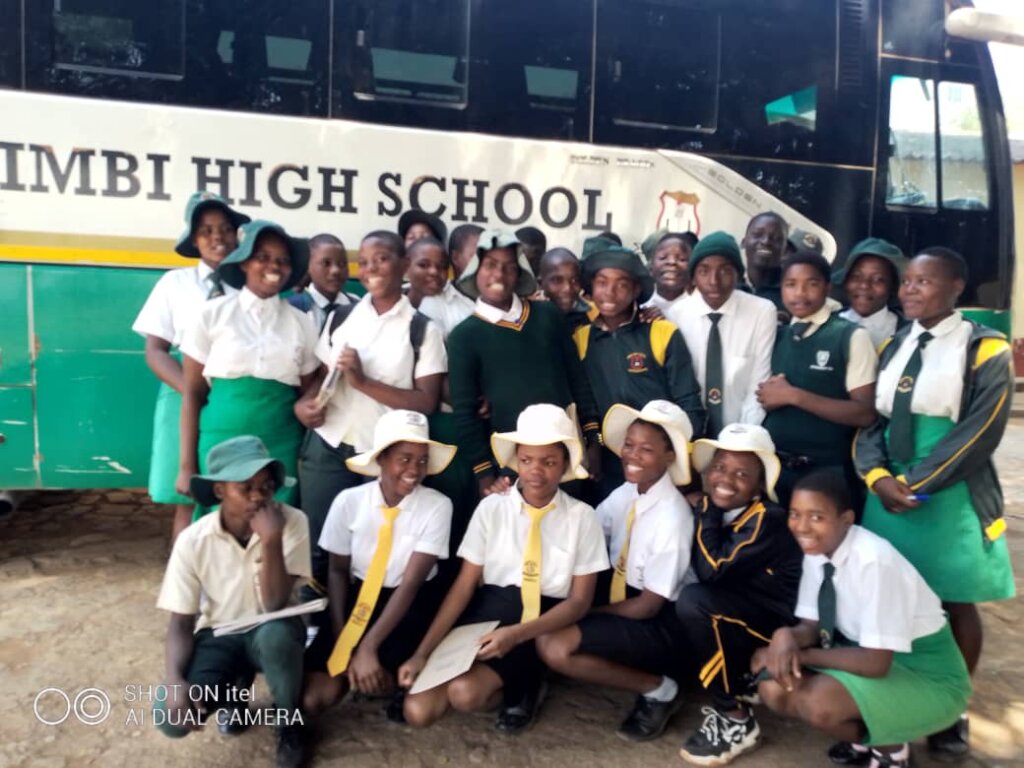 Thank you very much for your continued support of our Education project. This project is at the heart of the Tekeshe Foundation and is our strategy for unlocking doors of opportunity for disadvantaged rural kids to lift them out of poverty. When you empower kids to acquire an education, you transform their lives and build a better future for them. This is in line with the quote by Nelson Mandela regarding the power of education: "Education is the most powerful weapon which you can use to change the world."
As part of the Education programme we also offer a Youth program that focuses on the developement of young people and a preschool program that aims to provide the best start in life to preschool children in these rural areas. According to research, children who complete preschool programs are more advanced in literacy, creativity, initiative, and social skills and they are more likely to succeed in school and to end up as productive members of society. At our preschool, we provide early childhood development and learning through play.
In keeping with the vision of the Education program, The Tekeshe Foundation provides school uniforms, school fees and school supplies to disadvantaged rural kids.
Update on students who receive sponsorship
I am pleased to announce that, this semester through your donations; the Tekeshe Foundation provided school fees in the amount of $1,960 to 49 students: 28 students from Rimbi High; 14 students from Rimbi Primary; 6 students from Mbeure Primary; 1 student from Mt Selinda High; 1 student from Mutare Polytechnic College and 1 student from Great Zimbabwe university. We also gave school supplies to over 60 students. Here is what the Rimbi Primary headmaster had to say:
In His Own Words By Rimbi Primary Headmaster
"Rimbi Primary, SDC (School Development Committe) and the community at large would like to express their sincere gratitude to the Tekeshe Foundation for the payment of $360 towards school fees for our underpriviledged children. We really appreciate this assistance since it will go a long way in assisting the parents and children who are in need. We really thank you and pray that God will continue to bless the hand that gave. "
Update on Youth Development
As part of the Youth Program, we offer a scouting program. This year, through your help, we sponsored the scouts to attend two camping trips. We also sponsored them to host a camping event in Rimbi township.
Preschool Update
The preschool is doing very well. This year our school has seen an increase in enrollment from thirty to 106 kids. As a result we had to increase the number of our staff members. We now have four teachers and two ladies who prepare porridge for the kids and are also responsible for cleaning the school premises. We are pleased to announced that as part of the annual shipment to Zimbabwe we sent preschool furniture and educational supplies. We want to express our sincere gratitude to NEP Ministries for donating the preschool furniture and the school supplies. We also want to thank the friends of the foundation for helping us with the shipping cost.
We accomplished a lot together in 2023! We couldn't have done it without your help! We hope that your hearts will be filled with joy this Christmas season as you reflect on the difference you have made to the kids in these rural kids,

Thanks again for all your support!
Best wishes,
Thelma