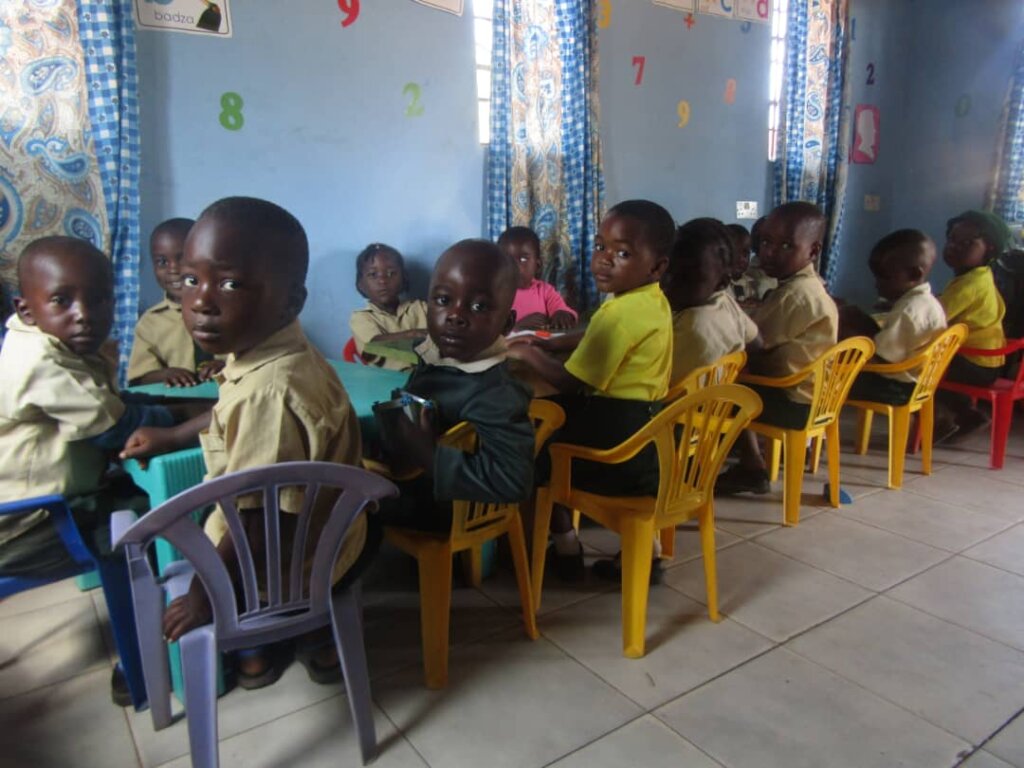 We would like to express our profound gratitude to you for your continued support of our Education Project. The vision of this project is to use education to unlock doors of opportunity for disadvantaged rural kids to get them out of poverty. When you empower kids to acquire an education, you transform their lives and build a better future for them, their communities and their countries. This is in line with the following quote by Nelson Mandela regarding the power of education: "Education is the most powerful weapon which you can use to change the world."
Many poor families in the rural areas now understand the power of education. They know that the fate of their children depends on it; that is why they are desperately doing all they can to get money to send their children to school. Yet sadly, due to extreme poverty, education is inaccessible to many kids in these rural areas. That is why providing education to rural kids is at the heart of the Tekeshe foundation. This semester we are providing school fees in the amount of $800 to 47 students (21 students - Rimbi High, 15 students - Rimbi Primary, 10 students - Mbeure Primary, 1 student - Great Zimbabwe University). Here is what some of the students who are beneficiaries of our Education program had to say:
In His Own Words By Anuza
"I am currently enrolled in form 2. Thank you very much Tekeshe Foundation for helping me with school fees. It is necessary for me to get an education so that when I am done with school and I am employed I can assist my family."
In His Own Words By Peter
"I am currently enrolled in form 3. I am grateful to Tekeshe Foundation for financing my education. Education is a weapon. With education one can fight poverty and any inequality. Education changes lives. It is my wish that one day I will be able to give back to my community by helping rural kids to get an education. Thank you very much."
In her own words by Cynthia
"I am currently enrolled in form 2. I would like to thank the Tekeshe foundation for affording me the opportunity to get an education so that I am literate and empowered as a rural girl child. I kindly ask you to continue helping me and the other girls in the village. Once again thank you very much for helping me."
Preschool Project Update
The preschool is doing very well. This year we have 36 kids enrolled in our school. As I mentioned in one of my previous progress reports, our school needs to be in compliance with the Ministry of Education requirements. Once the preschool is compliant, it can be registered with the Ministry of Education. This will help us tremendously as we will no longer be responsible for paying the teacher's salaries. In order to be compliant we did as follows:
Added more playground equipment
Enhanced our feeding program
Constructed new toilets
Bought classroom tables
Purchased required textbooks
Our teachers attended required pre-school training and are now certified to teach Early Childhood Education.
Big News About Our New Preschool Building
We are pleased to announce that we finally acquired the building permits and construction of our new preschool is now underway! As you can see in the attached pictures, the foundation is done. Getting the building project going as soon as possible was very important because the current building where our school is housed is too small according to the Ministry of Education specifications. We were informed that obtaining registration for our school is predicated upon us having the construction of the new building with bigger classrooms that are well ventilated already underway by the time the inspection is conducted. As a result, the inspection was postponed until Mid-September 2022 to provide us ample time to start the construction.
As you can see, we have accomplished a lot together! We couldn't have done it without your help. Thanks again for all your support!
Best wishes,
Thelma