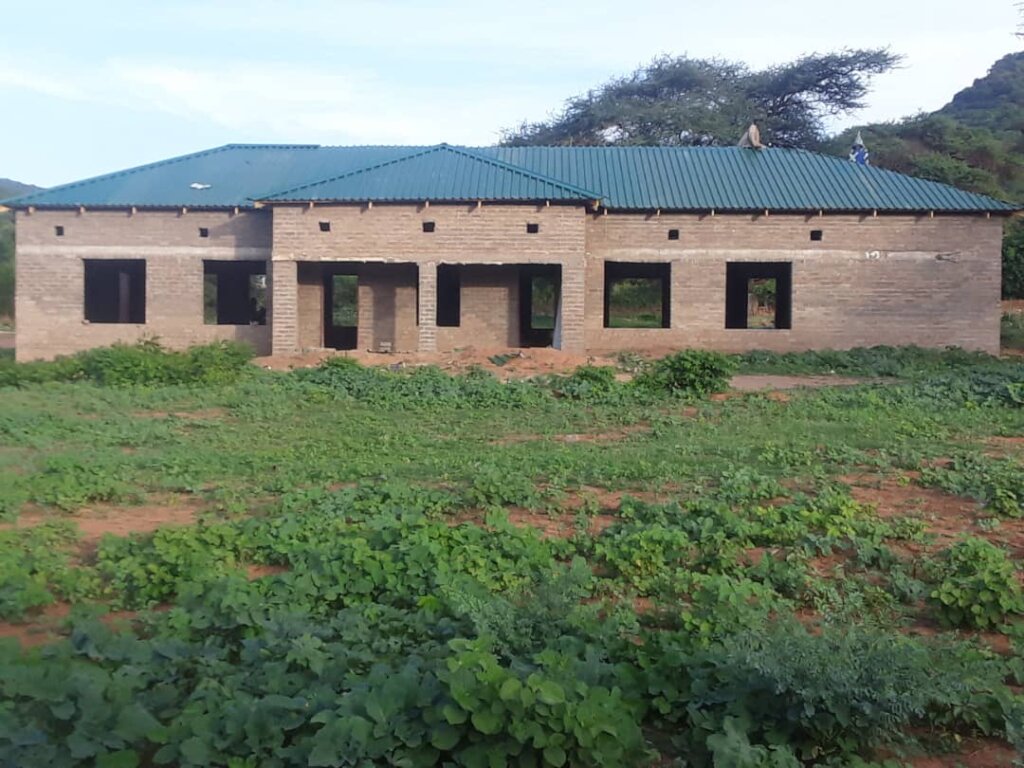 Thank you very much for your continued support of our Education Project. The vision of this project is to use education to unlock doors of opportunity for disadvantaged rural kids to get them out of poverty. When you empower kids to acquire an education, you transform their lives and build a better future for them, their communities and their countries. This is in line with the following quote by Nelson Mandela regarding the power of education: "Education is the most powerful weapon which you can use to change the world."
In keeping with this vision the Tekeshe Foundation provides school uniforms, school fees and school supplies to disadvantaged rural kids. This project also aims to provide the best start in life to preschool children in these rural areas. According to research, children who complete preschool programs are more advanced in literacy, creativity, initiative, and social skills and they are more likely to succeed in school and to end up as productive members of society at our preschool. At our preschool, we provide early childhood development and learning through play.
Update on School Fees and School Supplies
I am pleased to announce that, this semester through your donations; the Tekeshe Foundation is able to provide school fees in the amount of $1,510 to 49 students: 27 students from Rimbi High; 14 students from Rimbi Primary; 6 students from Mbeure Primary; 1 student from Mt Selinda High; 1 student from Mutare Polytechnic College. We also gave school supplies to over 60 students. Here is what two of the students who are beneficiaries of our Education program had to say:
In His Own Words By Cynthia
"I am currently enrolled in form 4 here at Rimbi High. I am delighted to be in school with the help of the Tekeshe Foundation. The Tekeshe Foundation has afforded me one of the basic children's rights which is access to education. As a rural girl child, I am very grateful for the opportunity to have access to education. Thank you very much! Please keep on supporting me. "
In His Own Words By Peter
"I am currently enrolled in form 4. I am one of several students who are recipients of school fees from Tekeshe Foundation. My guardians couldn't afford to pay my school fees. Being an orphan meant that for me, education was a dream. Thank you Tekeshe Foundation for making this dream a reality for me. I hope that you can continue to support me. "
Preschool Update
The preschool is doing very well. This year, our school has seen an increase in enrollment from thirty to eighty five kids. As a result we had to increase the number of our staff members. We now have four teachers and two ladies who prepare porridge for the kids and are also responsible for cleaning the school premises. As I mentioned in previous progress reports, our school needs to be in compliance with the Zimbabwe Ministry of Education requirements. Once the preschool is compliant, it can be registered with the Ministry of Education. We were informed that obtaining registration for our school was predicated upon us having the construction of the new building with bigger classrooms that are well ventilated already underway by the time the inspection is conducted. The current building where our school is housed is too small according to the Ministry of Education specifications. As a result, the inspection was postponed until Mid-September 2022 to provide us ample time to start the construction.
Update on Registration of the Preschool with the Zimbabwe Ministry of Education
We are overjoyed to announce that our preschool passed inspection. The objective of the inspection is to ensure that preschool facilities meet the Zimbabwe Ministry of Education guidelines. The inspectors were impressed with our school and with the new building currently underway. In their report, they placed special emphasis on the fact that the school is very child friendly and that it is equipped with the proper resources to provide high quality education. Regarding the new building, the inspectors were amazed by how much it exceeded the standards mandated by the Zimbabwe Ministry of Education. As a result, they upgraded the school from a preschool to an infant school. What this means is that our school will be registered as an infant school and it will be granted the license to provide education ranging from pre-school level (Early childhood development A (ECDA) & Early childhood development B (ECDB)) to grades 1 and 2 levels. Once we secure enough funds, we will build more classrooms and after that we will be in a position to register our school up to grade 7 level.
As you can see from the attached pictures, we have made a lot of progress with the new building. The roofing, electrical wiring, and plastering are done. We still have to install window frames, windows, doors, procure the furniture and complete the floor and toilets.
We have accomplished a lot together! We couldn't have done it without your help. Thanks again for all your support!
Best wishes,
Thelma