Project Report

| Feb 12, 2018
Thank You For Empowering Disadvantaged Rural Women To Reach Their Full Potential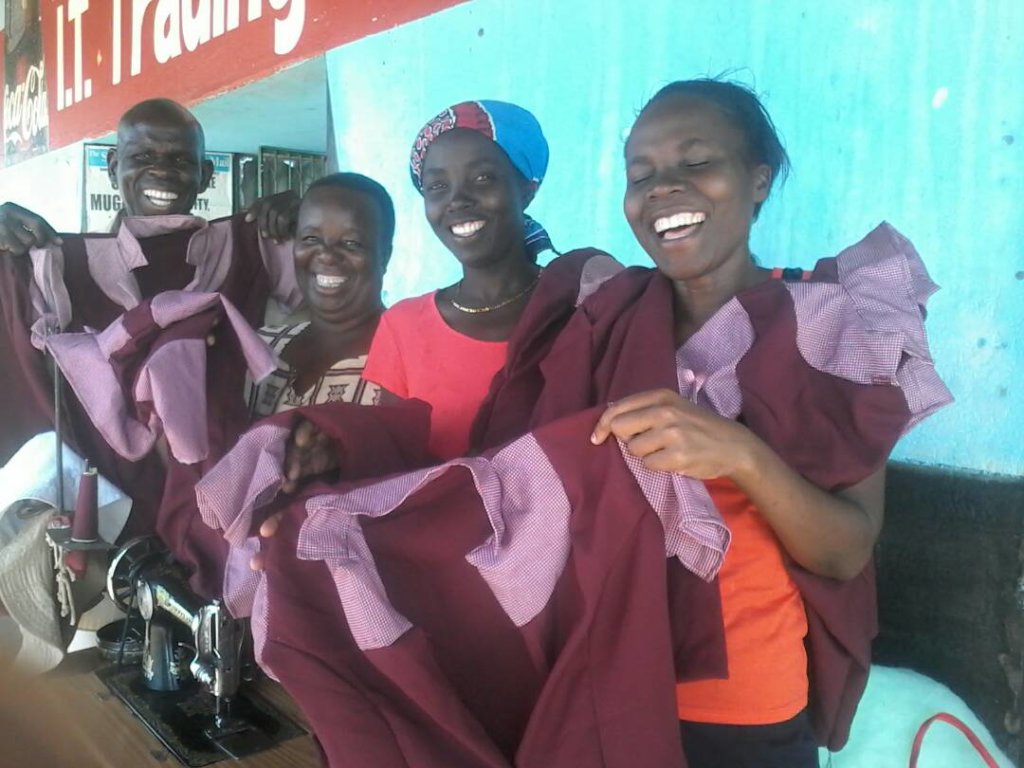 Thank you so much for your continued support of this project.It is at the heart of our organization and it is our strategy for improving the socio-economic status of disadvantaged rural women. Women's economic empowerment plays a crucial role in development and in eradicating poverty. According to research women reinvest 90% of their income into their families as compared to men who only invest between 30% - 40%. Empowering women not only pushes them to live up to their full potential but it also strengthens the entire community. The following are some of the positive outcomes that are linked to the economic empowerment of women:
Improvement in Food security
Improvement in family health
Families can afford to send their children to school
Reduction in the spread of HIV/AIDS
Economically stronger and more stable communties
The area where we operate is located along the Sabi valley which is characterized by recurrent droughts. This poses a problem since the majority of the women in these rural areas rely solely on small scale farming as their source of income.This project aims to improve the socio-economic status of rural women by providing them the funds to start income generating projects. In keeping with the goal of this project we launched several income generating projects in Rimbi and Manzvire villages. In addition, we have formed a partnership with a local organization in Zimbabwe that has a track record in the area of economic empowerment for women.
Here is an update on some of our projects:
Sewing Project in Manzvire Village
Last year we launched a sewing project in Manzvire village. The sewing project is in full swing. Six women from Manzvire village are participating in the project. To date we donated three sewing machines, sewing materials and $100.00 to the project. The project is a big success. So far the women have made school uniforms and scout uniforms and sold the uniforms for a profit of $700.00. The women are very grateful to you for all the support you have given them. You can see the women in these pictures holding school uniforms they made in December.
Gardening Project in Rimbi Village
We are also assisting women in Rimbi village who are participating in a Community Gardening Project. According to research, the following are some of the benefits of community gardening projects:
Increased food security
Better nutrition as gardens provide fresh vegetables
Improved physical fitness since the process of gardening involves physical exercise
Stronger family and social relationships as the community gardening project also serves as a support group
To date the Tekeshe Foundation has donated $300.00 to the project. The money was used to buy fertlizer, seeds and much needed gardening equipement. Some of the money was used to build a stone wall to protect the borehole utilized for watering the garden. Here is what the project leader had to say:
In Her Own Words By The Project Leader
"I would like to thank the donors for supporting our project. Your help came just in time as we were about to abandon the project because of lack of funds. We were overjoyed when the Tekeshe Foundation offered to help us. This garden means a lot to us as we are able to feed our children from the vegetables we get from this garden. As you can see from the pictures the project is doing well. Your support really encouraged us. As I promised you, we will not disappoint you. We will work hard to make sure that the project continues to be successful. People in the surrounding villlages have heard about the success of our project as a result they are coming to see what we are doing. Thank you for helping us."
Homestead Project
We are pleased to announce that we have formed a partnership with Jekesa Pfungwa (http://jpv-zw.org). The Jekesa Pfungwa organization has been in operation in Zimbabwe since 1947. It focuses on the socio-economic empowerment of rural women and girls. One of the projects they offer that is of great interest to our organization is the Homestead Project. Through this partnership women from Jekesa Pfungwa will go to Rimbi village to teach women how to build mud stoves. In the pictures you can see women from Jekesa Pfungwa showing us one of the mud stoves they built. These women earn an income from building mud stoves. One advantage of using these stoves is that they dont require much firewood and they are eco-friendly. We are planning to launch the project in Rimbi village in mid March. I will give you the details about this project in my next project report.
As you can see from the attached pictures you are playing a major role in tranforming the lives of disadvantaged rural women.
Thank you so much for all your support!
Best wishes,
Thelma