Project Report

| Dec 21, 2022
AS WE WRAP UP FOR THE YEAR 2022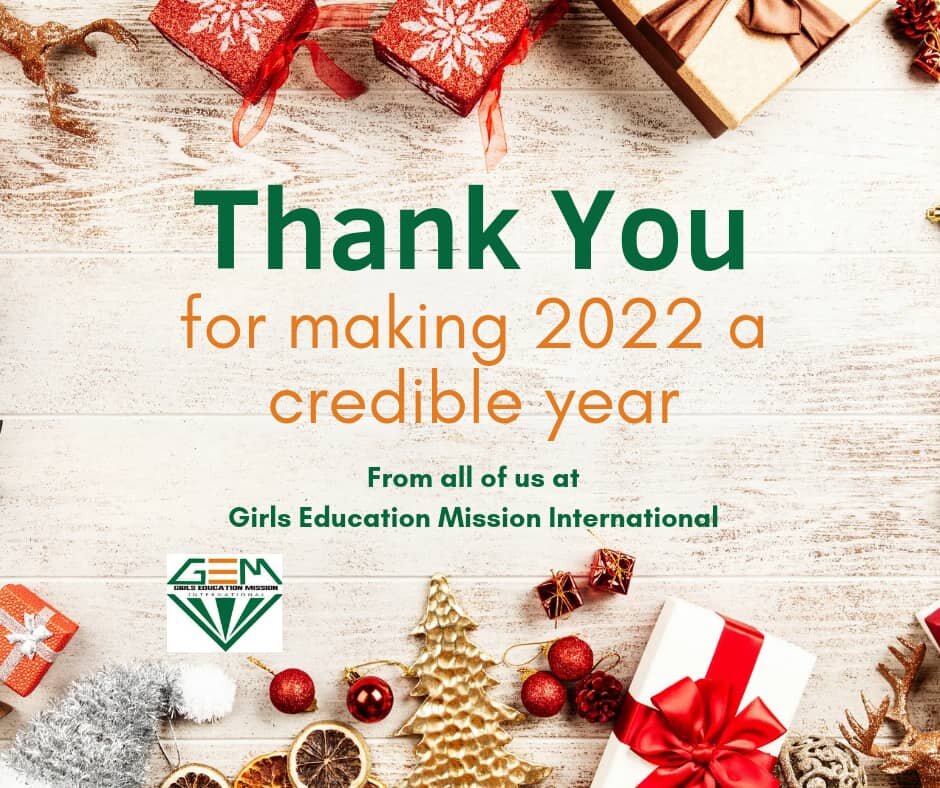 Dear Partners,
The year is quickly ending, and in the next couple of days, we will be ushering in the New Year, 2023. Before we wrap up the year, allow us to share with you some of our key highlights. Your support and contribution has been instrumental in bringing all these, and other initiatives, programs, and projects into fruition. We remain indebted to you and look forward to working together in the New Year.
2022 was a historic year for us at Girls Education Mission International, and it's all thanks to you!
You believed in our mission from the get-go and trusted us with your resources. We hope you know that your support moved us steps closer to reaching our goal. Thank you for choosing to invest in our work.
Here's a quick rundown of our 2022:
We have paid fees ranging from Junior Secondary exam, Joint Admission Matriculation and termly fees for 10 girls.
With support from TY Danjuma Foundation, we partnered with Plateau State Universal Basic Education Board (SUBEB) and had some of their University Lecturers who are experts in teaching profession trained 62 teachers and 6 supervisors of education from 60 primary and junior secondary schools across 5 Local Governments of Plateau State. The teachers were taught how to deliver effective curriculum and relevant content in the classroom towards ensuring quality education and better learning outcomes.
We have donated 2000 text and workbooks on English, Maths and Basic science to 60 schools.
We have distributed over 200 sanitary pads to schoolgirls in Plateau State.
Over 350 schoolgirls with few of their boys' counterparts received mentorship on how to succeed in-and-out of school, sexual and reproductive health and menstrual hygiene and digital awareness.
At the Course of the year, 3 of our girls got admitted into higher school of learning. For example, Lois got admitted into the Kaduna State College of Health Makarfi to study Pharmacy. Sarah was admitted to study Laboratory science at Institute of Human health Vom Vet, while Deborah admitted for a National Certificate in Education (NCE) at Federal College of Education Pankshin. The 3 have Since resumed school and are adopting. Meanwhile we have 6 more of our girls already studying in various universities and institutions.
Girls Education Mission International have been Top ranked by GlobalGiving for 5 consecutive years and became Top-rated by Greatnonprofit for 8 consecutive years.
Perhaps our biggest win this year was having had to win 5 years grant up to #500000 ($) to be disburse annually to our organization for the 5-years period by TY Danjuma Foundation. We have also secured 5 yeas partnerships with TY Danjuma Foundation. Within these period (2023-2027), TY Danjuma Foundation funding will support will enable us train 300,000 teachers from 1,500 schools with expectation to reach out to 1,500,00 children in the Northeastern Nigerian where Education for girls is limited. Other support including girl's mentorship and Learning materials will be donated respectively.
We have moved to a new facility to enable us meet up with the criteria of securing a long-term grant. We are able to secure a facility at a very cheaper rate, even though the facility required us to refurbish after which we could use it for a long term. The facility if refurbished, will give us an event hall that can sit up 150 persons, 3 offices and a reception, a security post, and a good parking space.
What to expect in 2023:
An organization, we remain upbeat and optimistic about the New Year, as we believe we will be able to achieve much more together.
At GEM we're always working tirelessly to ensure that we deliver resilient, highly efficient, and ultimate sustainable programs that truly serves the needs of girls and multiplies the impact of your investment. We focus on the disadvantagedwhom our programs will have a transformative impact. We're doubling down on those efforts in 2023.We're hoping for more funding partners and hope to come up with new programs and initiatives that will ensure sustainability of our work and impact. More details on these programs and initiatives will come next year.
Until then we take this opportunity to wish you, and your loved ones HAPPY HOLIDAYS and prosperous NEW YEAR 2023!
Again, THANK YOU for believing in us! We're just getting started!
Compliments of the season and see you in 2023!
From all of us at Girls Education Mission International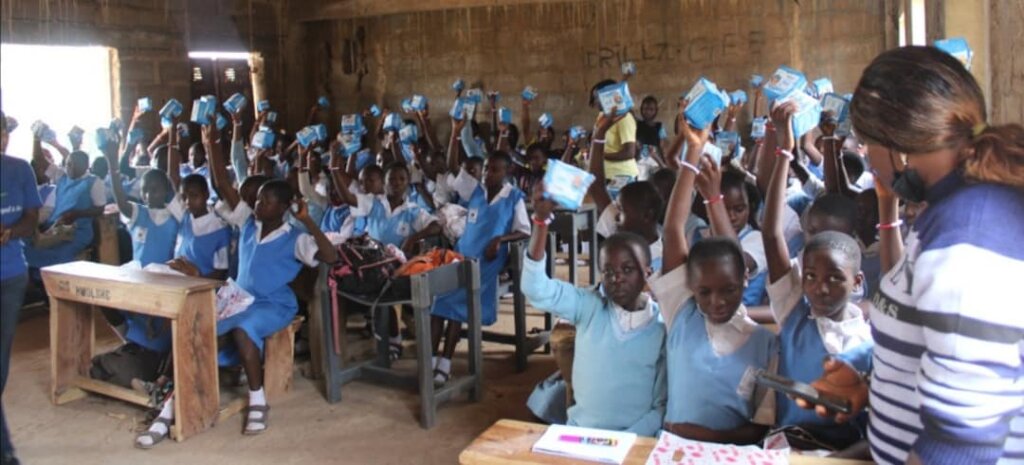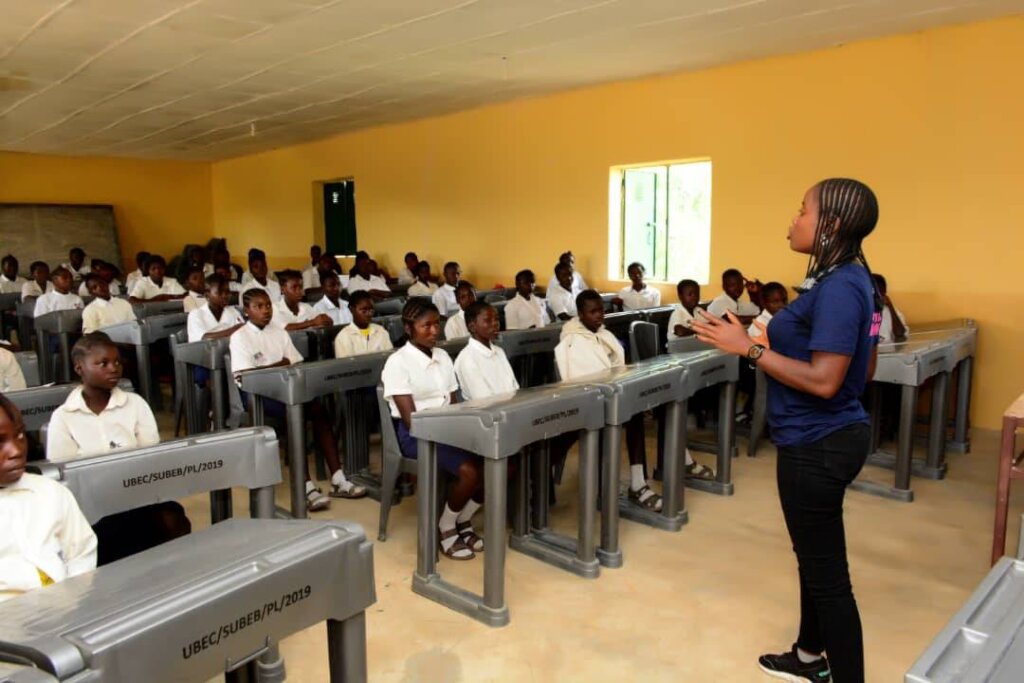 Links: