Project Report

| Sep 7, 2021
Catching Up With Chioma - Two Years Later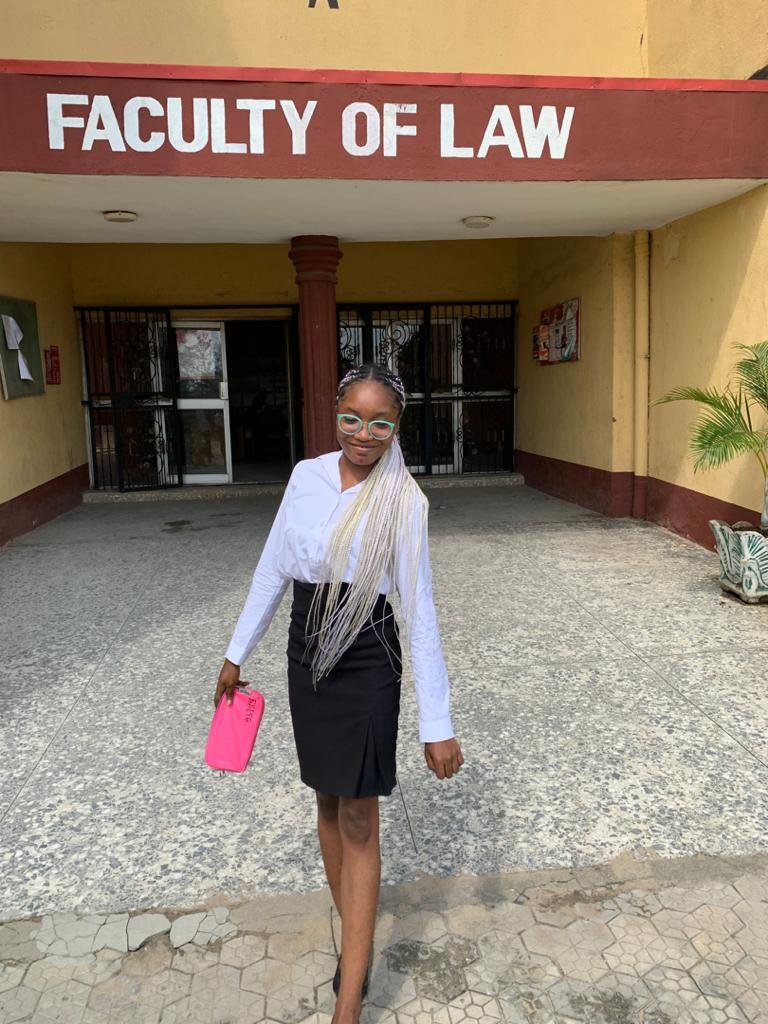 A couple of years ago, Ufuoma interviewed Chioma after her graduation from secondary school, just before COVID-19 struck. Today, she caught up with the ambitious and driven young lady, who recently commenced her university studies after a brief period of waiting.
Below are highlights of their chat on WhatsApp.
Ufuoma: Hi Chioma. How are you today?
Chioma: I'm well. Thank you ma.
Ufuoma: Where are you studying?
Chioma: Lagos State University.
Ufuoma: You mentioned you did a test today on Constitutional Law. Is that what you're studying?
Chioma: I'm going to have to get to at least 300 level before I can specialize in a particular area. But for now, I study 5 courses in law.
Ufuoma: Do you know what you'd like to specialise in? And why?
Chioma: Yes. Corporate law. It is because I know my strengths lies there, and the fact that I enjoy it is an added bonus!
Ufuoma: Okay... Last time we chatted, you'd just graduated High School. Which year was that?
Chioma: Yes. It was in 2019.
Ufuoma: Two years ago... It's been long. What has happened since?
Chioma: After secondary school I tried to get into the university immediately, but sadly, it didn't happen.
But I had the opportunity to intern at Loyal Bonus Company. It is a retail company. It was honestly the best experience. Especially because it was my first time working. I stayed with them for 6 months. And then COVID came Stayed home for a while before I got into school in May this year.
Ufuoma: How come you were not able to get into university right away?
Chioma: I was not given admission. Even when I was told that my grades were good for both JAMB and WAEC/NECO results.
Ufuoma: Which schools did you apply to? Did you finally get your school of choice?
Chioma: I applied to the University of Lagos the first year. And then to Lagos State University, which I am in right now through a diploma program. There's an 18 months diploma program that transits me straight to 200 level.
Ufuoma: Okay, so, how is university life? What do you love about it, and what do you hate? Or not love so much?
Chioma: I have never been this much responsible for myself, and now I know that I can handle it. Also, I thought it would take time and me trying to find my place because people always say it's completely different from secondary school. Yes, it's not similar, but I love my course and the school's law faculty is also great. But what I don't necessarily like is adapting to the new environment. And staying away from home. But I guess I'll get used to that.
Ufuoma: Have you made friends?
Chioma: Quite a few.
Ufuoma: How are you guarding against rolling with the wrong crowd?
Chioma: My personality is doing that for me already I guess. I'm not exactly the stay after school to hang kind of person. I also have a close friend in school but a different department. She's at 200 level. She has honestly been a big help. She also tries to protect what she calls my 'freshers spirit'.
Ufuoma: Nice! Thank God. So, what encouragement can you give to your peers who are still waiting on admission?
Chioma: To prepare for school with set goals and aim. Cause it helps to remind yourself why you're studying hard in the first place, and that way nothing can easily sway you. And also I know how impatient it could get if you don't get in early. But the time you have in between shouldn't be wasted cause it's definitely part of the whole journey . And if you do get in early, be prepared mentally. It helps!
Ufuoma: Awesome! So, COVID has really wrecked havoc on our world, but for some people, doors opened, or at least, they saw potential, and they seized opportunities. What would you say you gained from living through COVID-19? Any lessons learned?
Chioma: Yes. To always try and make light out of bad situations instead of focusing on how bad or upsetting.
Ufuoma: Thank you for taking the time to chat with me today.
Chioma: You're welcome ma. And I honestly cannot begin to thank you for making me part of FLA. Everyday I'm grateful! God bless you ma.
*****
Chioma is one of the lucky ones who gained admission into university early. As you can see from our chat, she has a good head on her shoulders, and she is eager to make the most of the opportunities Shiv Lila Polymers has given her through their sponsorship. We are very proud of her and continue to wish her success in her academics. We know she will be among those to take Nigeria to the next level in years to come.
Thanks for being a part of her success story by supporting us to keep impacting her life and those of other children in need in our country.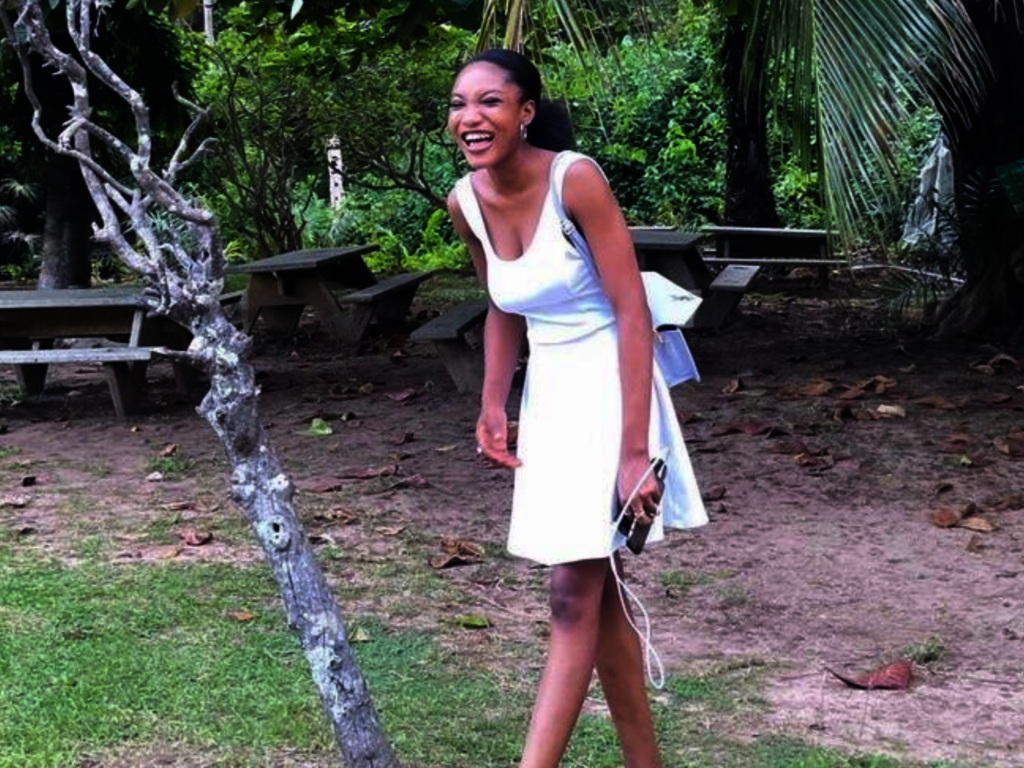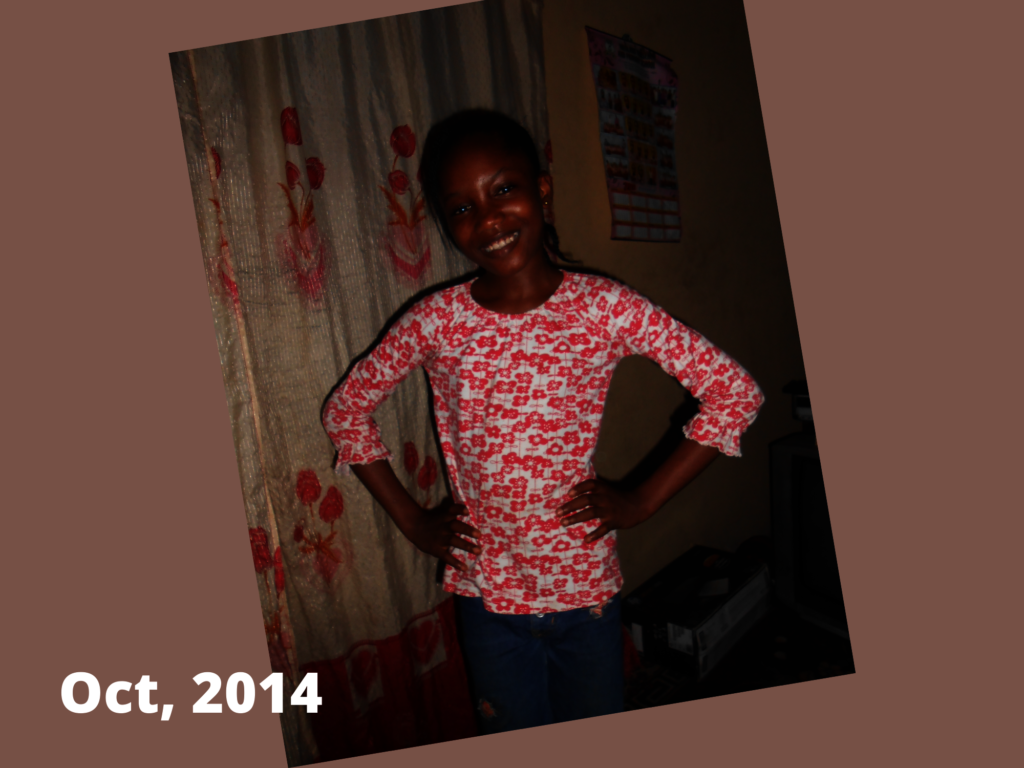 Links: