Project Report

| Jul 7, 2020
Successfully treated Indian Peafowl with Dog bite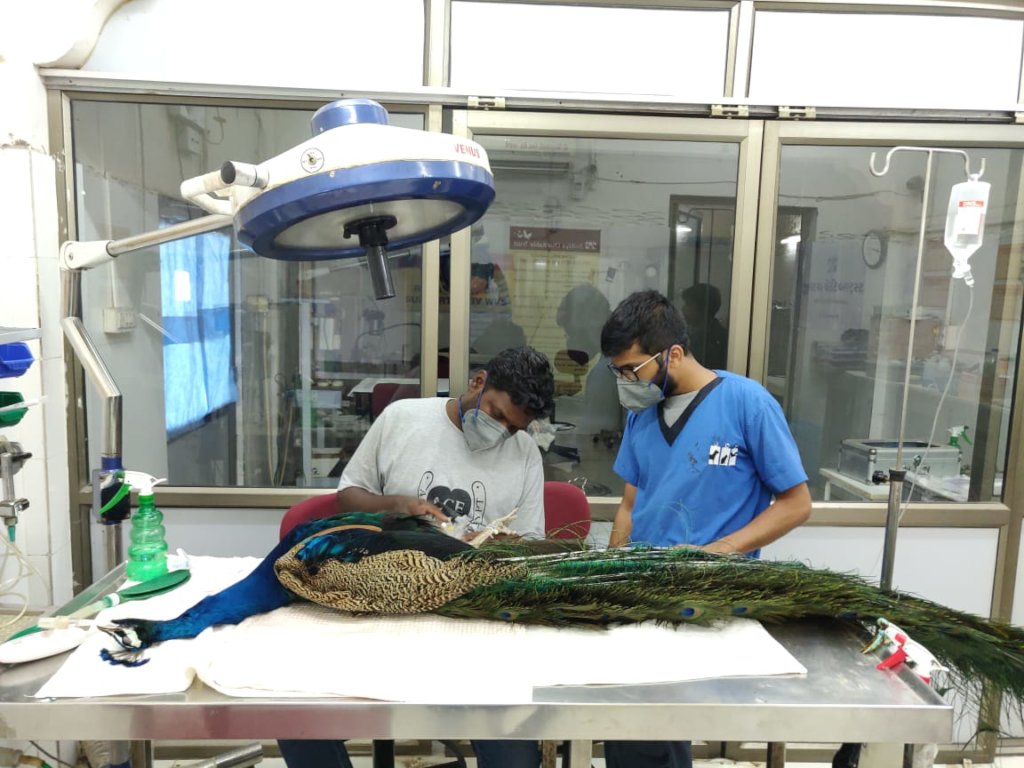 Respected Supporters!
Greetings Form Jivdaya Charitable Trust
Thank you for showing your support and trust in our work. Without your kindness and loving hands, we would not have been achieved our goals. We need your association with us for today and tomorrow to serve the speechless better.
Indian Peafowl, the National bird is protected under schedule-1 of Indian Wildlife Act 1972. This species has an extremely large range, is native to India, Bangladesh, Bhutan, Nepal, Pakistan, Sri Lanka etc. Indian peafowl is patchily distributed all over Indian Territory. They have developed dependency upon local human population for food and protection provided by people due to several religious sentiments. Being omnivorous species, it feeds on all sorts of grains, seedlings, shoots of plants etc. They are indeed a delight to watch and certainly a synonym of grace. However, they have been left out to dry by us, they are hunted for feathers, fat and meat, they are the victims of deadly dog bites, glass coated strings injury in Uttarayan(Kite flying festival) and other several anthropogenic threats.
Few days back Jivdaya Charitable Trust has received an Indian peafowl rescued by Rahul Bhai and mitesh bhai from Shastri Nagar, Ahmedabad. The peafowl was in such a miserable state for it had a deep muscular wound due to multiple dog bite on its body, heavy breathing was also observed during initial diagnosis process, the clinical team of Jivdaya Trust immediately clean and suture the wound under Isoflorane general anesthesia, regular anti-biotic, pain management and proper food was given for a week to bring it back to its normal health.
Now the beauty is in our aviary for physiotherapy and been taken care of with proper medication. Once it will gain back the agility and health it will be released to its own territory with the permission from the forest department.
Your generous donation will create a beautiful society that will see co-existence of species in its full spirit, beauty and harmony.