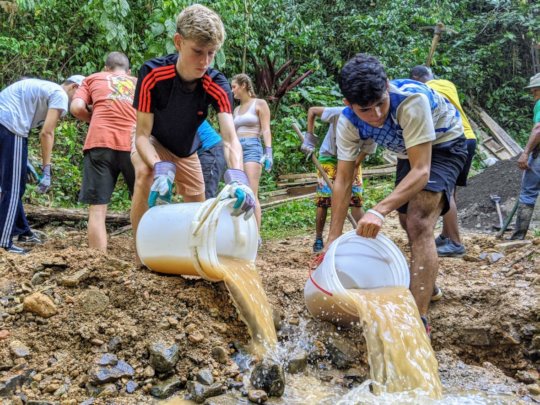 UWC Costa Rica students and staff members supported the Cooperativa Los Campesinos in Quepos, Puntarenas with the maintenance of the main access bridge for the Quebrada Arroyo community.
Last week (February 17 to 21) UWC Costa Rica celebrated our annual Service Week - a week in which we take education out of the classroom and into 14 communities spread across Costa Rica to engage in Service Learning.
Service Week is the culmination of our holistic experiential learning model. Through their service and by living and working together with park rangers and rural community members, our students learn empathy, leadership, intercultural communication, and conflict transformation abilities. By traveling to new areas of Costa Rica and engaging with the rich biodiversity contained in Costa Rica, the students also learn to appreciate nature and the importance of a sustainable future.
Service Week is one of the programs that benefit from your support -either through your direct contribution to Service Week or through your contribution to our Annual Fund. This is why today, as a global community, we celebrate with you:
More than 6,000 hours of community service given by our students and staff that benefited

7 National Parks in Costa Rica
2 Indigenous People's communities
1 Bio-diversity research station
1 Turtle conservation project
1 community organization
3 high schools, 1 public and 2 private, across the Nicoya Peninsula
UWC Costa Rica - because service starts in our closest community!

167 teens from public and private schools in Guanacaste participated in our Agents of Change workshops and learned how to become social entrepreneurs.
Click here to learn about all the 14 projects completed by our students last week and visit our social media pages on Facebook and Instagram to see pictures and hear about or student's experience.
Thank you for partnering with us to educate agents of change and inspire impact!
Sincerely,
Jose Pablo Rojas-BrewerDevelopment DirectorUWC Costa Ricajosepablo.rojas@uwccostarica.org
Links:
Attachments: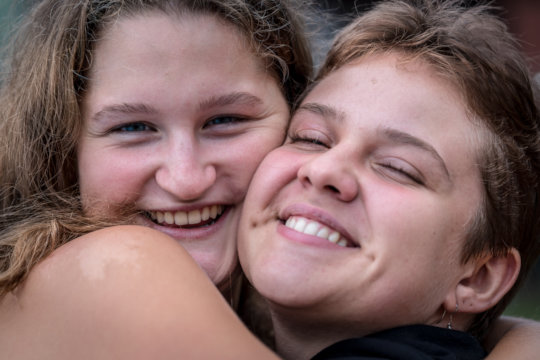 Almost one year ago we asked you to join us in making sure that $5K didn't stop outstanding teenagers from taking advantage of their full scholarship to come to UWC Costa Rica.
One year and $41,548 later, we celebrate together that our 8 agents of change students from across Latin America are winding up their first semester at UWC Costa Rica. Read our November newsletter to learn more about our student's journey so far.
And we have much more to celebrate with you! We invite you to read our Impact Report for the academic year 2018-2019. Thanks to your support, our UWC Costa Rica programs continue creating transformative experiences to educate agents fo change and inspire impact. Your generosity empowers us to continue living our mission of making education a force to unite and transform. Thank you!
This coming Tuesday, December 3 we will be closing this project page to celebrate that our goal has been reached. That day we will also be launching our new #GivingTuesday campaign to support 5 key programs at UWC Costa Rica:
Annual Fund: Support the day-to-day operation at UWC Costa Rica providing us with unrestricted funds that supporting emerging needs and College programs
Scholarship Fund: Become a champion of our intentionally diverse learning community by helping us provide 80% of our students with the financial support they need to live the transformative UWC Costa Rica experience
Service Week: Help us take the UWC mission off-campus and into 20+ communities across Costa Rica
Wellness Program: Partner with us in keeping emotional, mental and physical health as cornerstones of the UWC Costa Rica community
Staff Professional Development: Empower our staff to be life-long learners and be the best educators
We hope that you can join us once more to continue changing the future of a new generation of agents of change. Check out our new campaign at https://www.globalgiving.org/projects/uwccostarica20/
If you would like to join our College Newsletter to keep up with news about UWC Costa Rica, please go to https://goo.gl/forms/96SdfCTBOyVmr3pl2 and sign up.
Sending you a very big abrazo (hug) from Costa Rica,
Jose Pablo Rojas-Brewer
Development Director
UWC Costa Rica
development@uwccostarica.org
Links: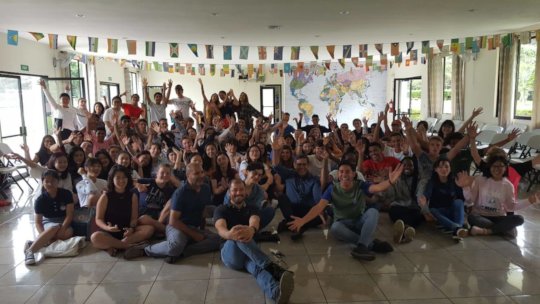 We are very excited to introduce you to the amazing 100 students from 53 countries around the world who make up our Class of 2021 who finally arrived on our campus last week.
Eight of these students would not be on campus without your support; they come from Uruguay, Paraguay, Ecuador, Colombia, Guatemala, Nicaragua, and two from Peru. All of them proudly represent their countries and are looking forward to sharing their stories and dreams.
We are eager to continue sharing more updates and let our students tell you more about their journey through this transformational experience we call UWC.
In the meantime, check out our Facebook page to see pictures and stories about the Class of 2021's first days on campus and our traditional community-wide retreat (Roble Alto camp), and the upcoming Inter-Residence tournament.
Warmly,
Jose Pablo Rojas-Brewer
Development Director
UWC Costa Rica
development@uwccostarica.org
Links:
WARNING: Javascript is currently disabled or is not available in your browser. GlobalGiving makes extensive use of Javascript and will not function properly with Javascript disabled.
Please enable Javascript
and refresh this page.