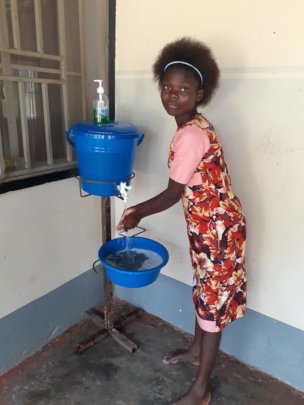 The last few months have been challenging for us all across the world. Lubumbashi is no exception.
The closure of the Zambian border to curtail the arrival of coronavirus in Lubumbashi led to the quadrupeling of food prices. This in turn this led to an increase in violent crime, armed robberies and unprovoked attacks. Many are struggling to make ends meet to feed their families and there has been an increase in numbers of children on the city's streets. We have just heard of an outbreak of cholera in the area of the city where many of the children we meet at our day centre sleep overnight.
Public gatherings including our day centre were understandably prohibited due to coronavirus restrictions. So the amazing Kimbilio team decided to take hot food and medical care out to children in desperate need of help on the streets.
Despite these challenges, we have had two cohorts of girls and women graduating through our amazing young mum's hairdressing and beauty skills course and through our valuable sewing course. Offering greater financial stability at this time of crisis.
We have still been able to get some children back with their families, and others, too young to be on the streets have been offered a place in one of our four homes.
Cases of coronavirus have slowly started to increase in the city and there is concern that the fragile health care system will not cope is the numbers of cases increases as it has in the UK and many other parts of the world.
Some great news, the walls of the primary school building are up! We are still searching for the finances to put on the roof. A shipping container full of chairs and desks donated to Kimbilio by two schools in the north west is on it's way to Lubumbashi!
Back in the UK, Ian Harvey isn't able to go out to speak to our supporting Churches and our usual fairs and festivals have been cancelled. So, Congo Children Trust Trustee, Ruth, took on the task of opening the Kimbilio online shop. https://www.etsy.com/uk/shop/KimbilioShop Essential face masks, lovely bags, aprons and peg bags in vibrant Congolese colours are now available at the click of a button! Please check it out and tell your friends and family!
All income from the Kimbilio Shop goes directly to helping children on Congo's streets.
Thanks so much for all your ongoing support, it enables us to offer a more positive future for children at Kimbilio. We do hope you are safe and well at this hugely challenging time.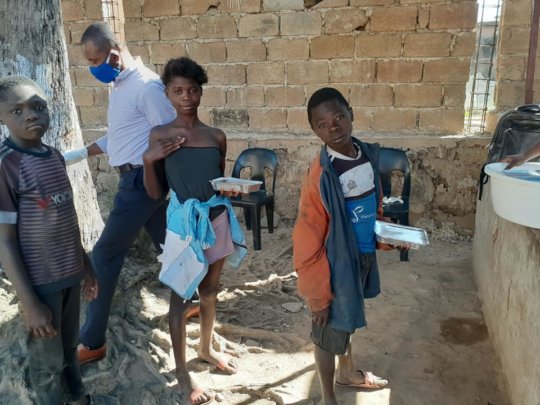 Links: