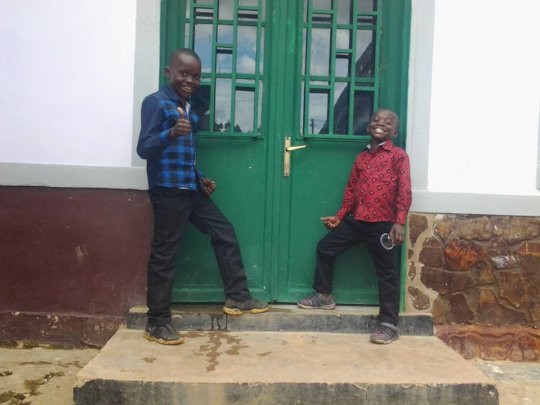 It's now been over a year since we were able to visit Dorsen and Richard with Alex Crawford and the Sky News Team to offer their fathers the chance of shelter, food, care and education for their sons. The team at Kimbilio had been aware of street-connected children who had fled a life of child labour in the artisanal colbalt mines near Lubumbashi, and are hugely grateful for Alex Crawford's report and the opportunity it gave us to help some of these children. This was made possible by your support - Thank you!
As you can see from the photos, Richard and Dorsen are continuing to grow and thrive as part of our Kimbilio family. Both are enjoying school, playing and just having fun with their friends. They have settled in really well and have regular contact with their dads.
Recently CBS News also reported from southern DR Congo. Again, young children were being used as child labour to mine the cobalt that is needed to power many of our now household communication appliances. A light was again shone in to this darkest of trades. You can read their report here.
So for GlobalGiving's Little by Little Campaign, which starts April 9th through to April 13th, we will be focusing on Kimbilio's From Exploitation in Mines to a Hope Filled Future project. GlobalGiving will match donations up to $50 at 50% with $50,000 in matching funds. During this campaign, please consider donating or sharing Richard and Dorsen's story with friend or colleagues. Every little helps and is valued immensely.
Thank you once again for your support.