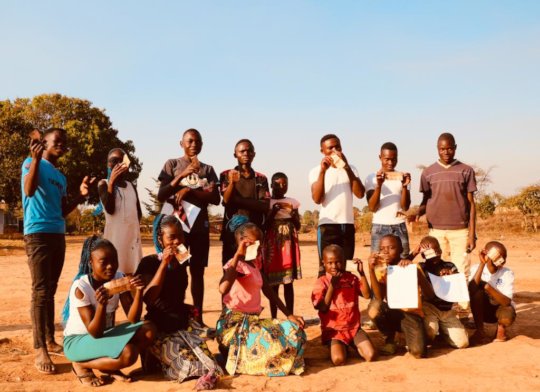 In the latter months of 2016, this GlobalGiving project was started to help raise funds to provide a loving home for street connected girls. Kimbilio had short term accommodation for girls but was finding that some families needed a little more time before the child was able to be reunited. We needed some long term accommodation where the children could continue to grow and thrive, but also give the families the time they needed to welcome them back. This GlobalGiving project was initally set up to raise money to build Maison Janet Bokwa, a place of safety and love for these young girls.
This July 2019, a small team of UK volunteers visited Lubumbashi for Kimbilio's 10th Anniversary Celebrations. They had a fortnight packed with visiting all aspects of the project. In this time we were able to make several visits to Maison Janet Bokwa. The live in carers there are Selemani, Colette and their children. Its a fun and happy place, where the children are warm, fed and loved. The girls go to school and during our visit it was the last day of term with end of year reports. They all received good results and will be moving up to the next class in the new school year.
So you did it, you provided a loving home for these former street girls. You gave the wonderful staff at Kimbilio the resources and tools to do all of this. Thank you.
Over the next few months, as the final touches are put on the home (like a solar powered water pump), Kimbilio will look to close this particular GlobalGiving project. We will be opening a new one which focuses on all of our work with street connected girls, from first access right through to reuniting them with their families or providing a place of safety for them in the meantime. We hope that you will chose to continue to support us in this much needed work. To run Maison Janet Bokwa for 1 month alone costs £1230 and the reintegration process for one girl can cost £234. The work continues. So as we celebrate 10 years of Kimbilio giving street children a place of safety to run to, help us look forward with hope and determination that we will be able to continue to support street girls into the next decade and beyond.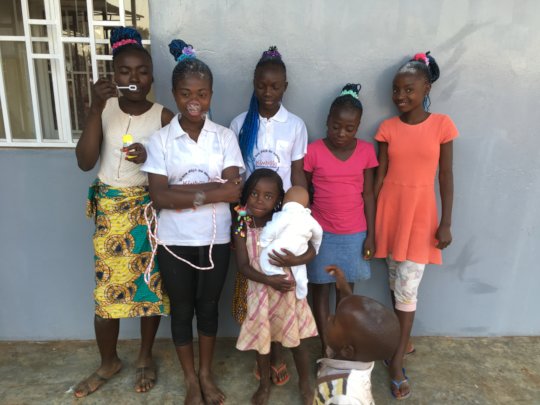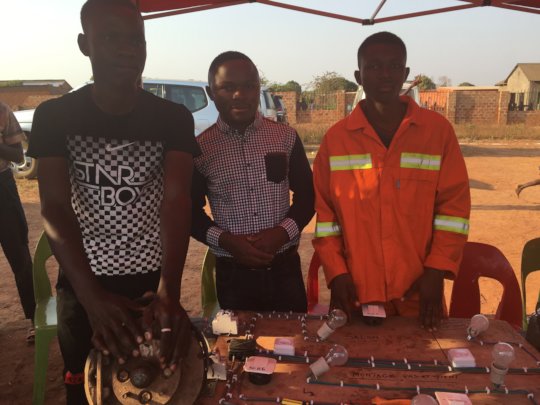 In July 2019, a small team of UK volunteers visited Lubumbashi for Kimbilio's 10th Anniversary Celebrations. They had a fortnight packed with visiting all aspects of the project. Perhaps the most moving in that time was meeting up with some of the young men who have now been reunited with their families and are working and training as apprentices.
They wanted to come back to celebrate Kimbilio as it had been such an important part of their lives.
Do you remember Pascal? See his story from 2014 here
In the film he says that when he grows up he will not forget Kimbilio, and he hasn't. He has grow into a kind young man and he was one of the first to return to say hello and celebrate Kimbilio's 10th Anniversary.
After a long process, whilst staying at Maison Kimbilio, he is now reunited with his family and is working as a mechanic to support his siblings. He is also part of the local Boys' Brigade and is a role model for the younger children.
Kimbilio is so proud of the young man that Pascal has become. Kimbilio is also hugely proud that he is one of the many children that we have been able to support and reunite with their families over the past ten years. We're looking forward with hope and determination that this will continue into the next decade and beyond.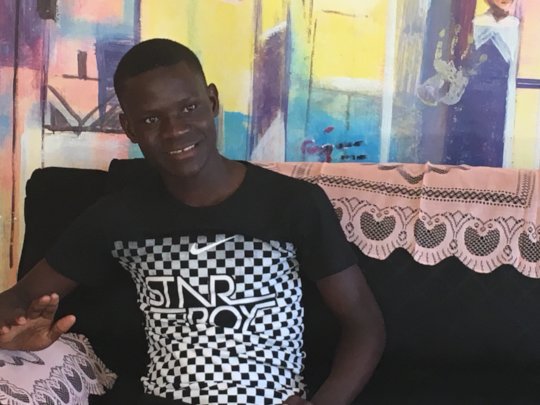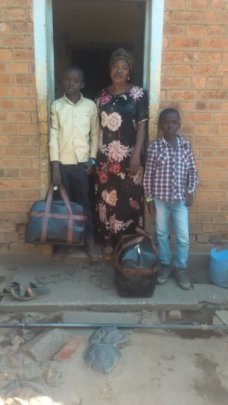 Dorsen and Richard are flourishing in their term time home at Kimbilio. Under the care and attention of Patrick and Nana at the boys transit home and alongside the other children they continue to thrive and grow into happy, young boys. During Kimbilio's 10th Anniversary celebrations we received the good news that Dorsen came 3rd in his class and Richard came 5th. They love going to school and learning, and are looking forward to moving up to their new class this September.
As with every holidays, the children go home to visit their family. They are missed at Kimbilio during these breaks but the need to keep them connected with their families has always been our highest priority.
Last week the children were taken by Patrick to Richard's grandmother and then on to Dorsen's paternal aunt's home. At Dorsen's aunt's home, they sadly found that the family were in mouning for Dorsen's dad. Kimbilio Director, Jean Bosco, worked closely with the family since the beginning and says that Dorsen's dad was the victim of an organised crime gang operating in the mining area.
Dorsen is devasted by his father's passing, and now finds himself orphan of both parents. We are so glad that Patrick was with him for this news and that Jean Bosco will continue to work with the family and make sure that Dorsen gets the support he needs.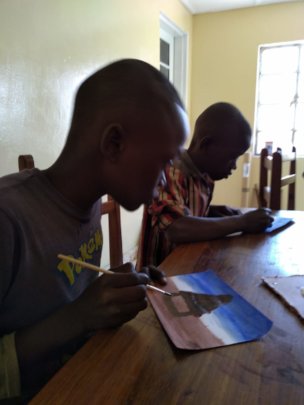 WARNING: Javascript is currently disabled or is not available in your browser. GlobalGiving makes extensive use of Javascript and will not function properly with Javascript disabled.
Please enable Javascript
and refresh this page.