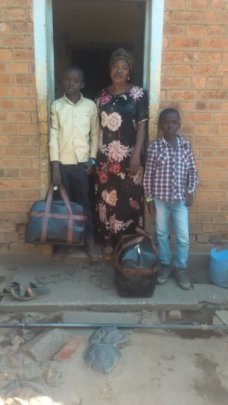 Dorsen and Richard are flourishing in their term time home at Kimbilio. Under the care and attention of Patrick and Nana at the boys transit home and alongside the other children they continue to thrive and grow into happy, young boys. During Kimbilio's 10th Anniversary celebrations we received the good news that Dorsen came 3rd in his class and Richard came 5th. They love going to school and learning, and are looking forward to moving up to their new class this September.
As with every holidays, the children go home to visit their family. They are missed at Kimbilio during these breaks but the need to keep them connected with their families has always been our highest priority.
Last week the children were taken by Patrick to Richard's grandmother and then on to Dorsen's paternal aunt's home. At Dorsen's aunt's home, they sadly found that the family were in mouning for Dorsen's dad. Kimbilio Director, Jean Bosco, worked closely with the family since the beginning and says that Dorsen's dad was the victim of an organised crime gang operating in the mining area.
Dorsen is devasted by his father's passing, and now finds himself orphan of both parents. We are so glad that Patrick was with him for this news and that Jean Bosco will continue to work with the family and make sure that Dorsen gets the support he needs.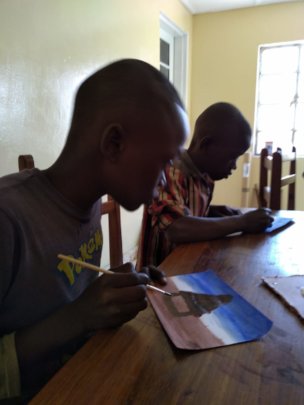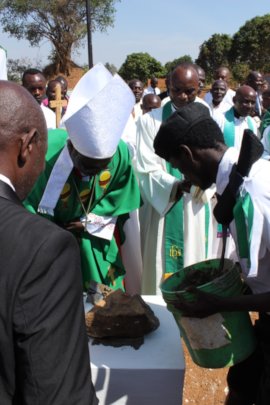 Kimbilio celebrated its 10th Anniversary this July 2019. We had a weekend of celebrations with the children, including a very special ceremony where the Anglican Bishop of Katanga Province, Bishop Bertin, laid the foundation stone for our new Ecole Primaire Kimbilio.
It was lovely to see all the children gather around the foundation stone as the local area is so deprived of affordable services. There was a real buzz in the community about this inpending development, with the area Chief and dignataries also attending the celebrations. The staff and carers at Kimbilio have worked hard to build this trust and partnerships over the last decade. We hope that this continues and local families are encouraged to send their children to school along side former street children.
The steel in bought, the bricks are dried out and the area has been cleared by our resident builder, Papa David and his team. We're really looking forward to bring you more photos and news of how the building is going very soon.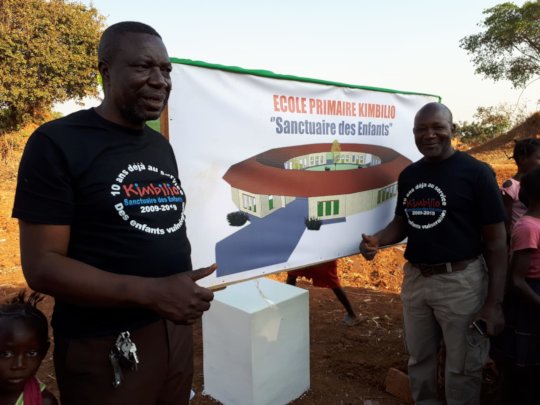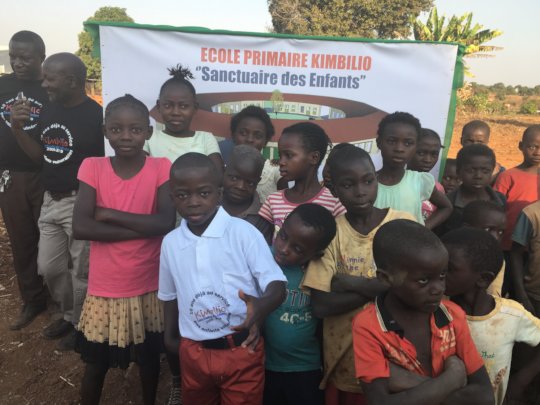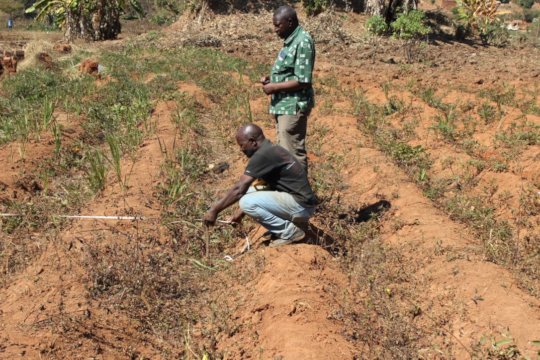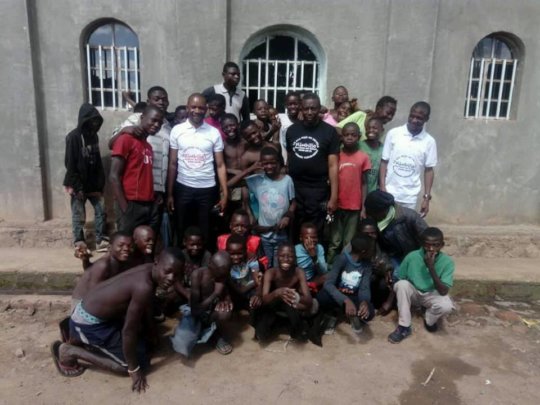 April 12th every year marks the International Day of the Street Child… and the anniversary of the official opening of Centre Kimbilio. In 2009, after years of planning and preparation, Kimbilio opened its doors and began the important work of creating a place of safety for street children.
Children find themselves abandoned to the streets for many reasons – the consequence of parental death often due to HIV or malaria, their family may be too poor to feed them, they may have lost their parents while fleeing fighting or they may be stigmatised as child witches.
On the streets they are prey to violence, exploitation and addiction. The rate of HIV is high and if a child is not already a carrier of the virus the risk of soon becoming one is also high. They are isolated and stigmatised.
Kimbilio offers these vulnerable children food, education, healthcare, shelter & emotional support. They also provide a place for the children to be themselves again, whether that be kicking a ball around, playing a game or being creative through art. And whenever its safe to do so, the Kimbilio staff will make every effort to reunite children to their families.
This year, we began the celebrations at Centre Kimbilio with the children and staff. And it doesn't stop there. We are planning to have a thanksgiving celebration in July for the work of Kimbilio which will include the laying of the foundation stone of Kimbilio's new primary school. Then in September, Congo Children Trust will be celebrating the year with a garden party in Manchester, UK, which we hope many of our supporters will attend. Watch this space!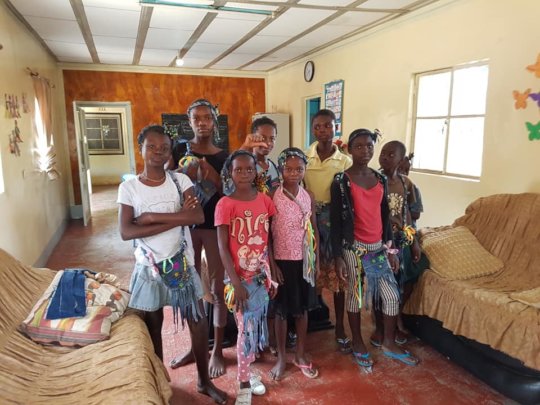 WARNING: Javascript is currently disabled or is not available in your browser. GlobalGiving makes extensive use of Javascript and will not function properly with Javascript disabled.
Please enable Javascript
and refresh this page.