By Dinesh Mistry, MD | Volunteer, Surmang Foundation Canada Board Member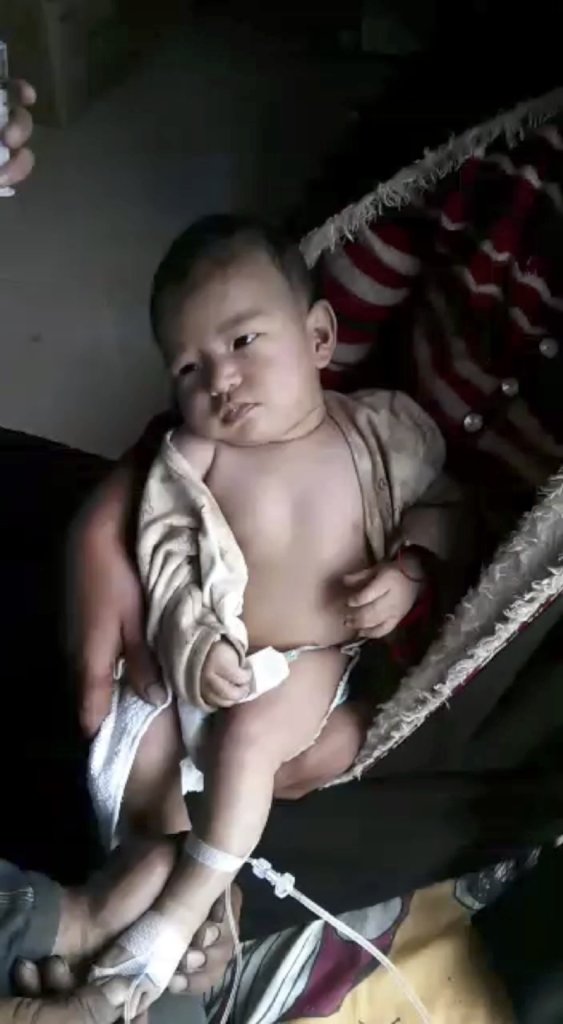 Dinesh's Song
By Dinesh Mistry, MD
Surmang, September 18, 2017

Dark, cold, rainy, muddy Tibetan September afternoons at 4000 meters (14000+ ft.) can carry a sense of foreboding. The spring and summer monsoonal rains from the Himalayas have ended a month ago. Winter's coming.
A nomadic couple came to Surmang clinic with their 2-month daughter. One of Surmang's few well-to-do families, they are benefactors to the monastery, and they were treated with deference. But that was then. Now, due to do alcoholism, they had lost most everything. And now, their baby girl was facing her own winter.
She was having difficulty feeding, difficulty breathing. The little girl had a fever and cough. She was pasty white, gasping for air. Her cries were often, but very weak and a temperature of 39.5C (103,5º F.) Her breathing had a whistling sound suggesting widespread pneumonia. Her pulse was greater than 200 bpm. This baby was at death's door.
My initial reacting was to resuscitate and send the baby to the prefecture hospital at Yushu. Unfortunately, because of the family's financial constraints, it was out of the question.
We went ahead and started care for this very sick infant. I thought she might not survive. Dr. Phuntsok started the intravenous, but we had nothing to stabilize this vital access. So we got the father holding the foot and ankle to make sure that the fluids kept running, while the mother cuddled the baby. We started fluids to resuscitate the infant, and gave intravenous antibiotics. Over a period of two to three hours, the infants breathing became less labored, but was still indrawing, the temperature came down to 38ºC, the heart rate dropped below 200bpm.
We gently gave a sigh of relief. She survived the first two hours. We kept our fingers crossed for the next crucial 24.
We did not have the facility to keep the infant and the parents had chores to do at home. So
They went home with strict instructions to come back if the infant becomes worse, or to come the following day for intravenous treatment.
The following morning, it was my time to leave. We called Dr. Drogha, several times regarding the infant, but she did not answer, and we expected the worst. We tried calling again when we reached Yushu at about 1pm(it had taken us 4+ hours on some really treacherous and impassable roads because of some heavy rains, the night before).
Dr. Drogha answered and gave us feedback. She had gone to the patient's home to see the infant, where she gave the intravenous antibiotics again. The parents did not bring the child to the clinic because she was better than yesterday and they had chores to do.
postscript I.
Before Dr. Mistry got on the Beijing-Vancouver flight, we called the clinic. Phuntsok told us that the little girl had completely recovered –no fever, normal pulse.
Lee Weingrad

postscript II.
This is one very dramatic story and yet is it is but one of the more than 10,000 that occur at Surmang every year. It is a credit to the foundation that the clinic is there at all, and further that these two angels, bodhisattvas, Phuntsok and Drogha are there with their unbelievable skill and devotion to give the same care and compassion to all. Amazing. They are local heroes.
Dinesh Mistry, MD
Dinesh Mistry, MD has recently completed his second rotation at the Surmang Dharma Sagara Clinic in E. Tibet. He is a doctor from Calgary, Alberta. He is a member of Surmang Foundation Canada's Board of Directors.
Links: