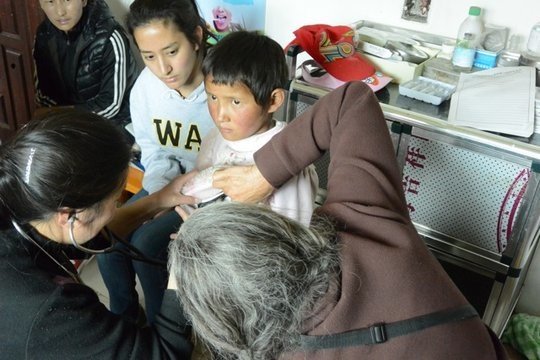 As our summer ended, our training season also came to a close. This year we've had a very successful training program. With the oversight of (tri-lingual) Project Manager Ojen Tsering, we were able to make a quantum leap in our work. This year, with the kind assistance of the Danish Chamber of Commerce, China, we've taken the extraordinary step of completing building a birthing center at the Surmang Foundation Dharma Sagara Clinic and the installation of a birthing center at the Xiewu Prefecture partner Hospital.
A David and Goliath Story.
You don't need a lot of money or a big organization to help Tibet's mothers and children. You just need to pick your battles, and have a good relationship with everyone involved: mothers, babies, nomads, farmers, monks, and our partners in the Yushu Public Health Bureau. It doesn't hurt to have a sensitive project design and sensitive volunteers to train the providers of Tibet: the doctors and community health workers. According to WHO, the greatest threat to life in this region is non-infectious disease and the greatest threat among non-infectious diseases, is from mother and child mortality and morbidity. Why are there so many orphanages in Tibetan regions? Because the mothers die in such great numbers. Why do Tibetans have such low life expectancy? Because 1 in 5 babies will die before the age of 2.
In this region maternal mortality rates are as high as the highest rates in the world. That's where we work.
The problems in this region are manifold:
Poverty
Lack of assisted births; lack of clinical delivery
Lack of infrastructure: no roads, phones
Lack of access to health care
Lack of access to quality health care – poorly equipped local hospitals and poorly motivated and trained local providers.
Lack of timely intervention for critical care.
Women bear most of the responsibility for the family. The impact of the mother's death, on the society is the cause of families cratering, bankruptcy, the downward spiral of poverty and children entering orphanages.
All the above are both caused and effected by high maternal mortality and morbidity and infant mortality and morbidity (mmm/imm) rates.
The great numbers of mothers whose health is ignored, who give birth alone in the cattle bier, are witness to the most pernicious and silent form of violence against women: maternal mortality. Because of their remoteness, it's a quiet killer. There are many many thousands of women who will bleed to death in poor farming and nomadic areas in China --yet there are no, as Laurie Garret pointed out, marches down 5th Avenue for them.
David and Goliath
You might think that such a big problem demands a big foundation, big money and a big project. But it's not about big money. It's about smart money.
The view that throwing big money at a problem is what Billy Bean in "Moneyball" called "financial determinism." But actually with our small resources, we've been able to find the right weapon --not the most expensive one-- to laser-in on the cause of the biggest problem: lack of access to care and lack of quality care. This is how our David asymmetrically slays the Goliath that threatens Tibetan culture. And it all begins and ends with connecting the warmth and openness of our Tibetan beneficiaries with our own warmth and openness.
For the 3rd year in a row, we've reduced maternal mortality to zero, and infant mortality to rates similar to Denmark's.
And now with your help we've come this far and we can go much further. This summer was our most ambitious training project so far. We had 4 doctors, 3 experts in rural mother and child health, one a trauma and emergency medicine expert. These were not common people. They were docs who have done rural training all over the world. They were
Drs. Julie Carpenter, USA
Laura Kimbro, USA
Trudy Singzon, USA
Sisi Zhao, Australia.
And our local staff:
Mr. Ojen Tsering, China, Project Manager
Dr. Phuntsok Dongdrup, China, Clinic Director
Dr. Sonam Drogha, China, CHW Director.
Intern:
Iana Weingrad, interpreter.
They worked at the Surmang Clinic, and then traveled to 4 partner township hospitals. A thousand or so miles at 13000 ft. It's not exactly like traveling on I-80 in the US. It's rural E. Tibet. They were able to continue the training of doctors in patient examination, delivery, gynecology, and emergency medicine. They trained over 15 doctors in a period of 3 months. There is no way we can repay our debt to these volunteers.
Although the doctors were unpaid volunteers, your contributions paid for their ground transportation in Tibet, their care and "feeding," Your contributions also paid the expenses of Community Health Workers to receive training, including clean delivery kits and training materials.
Let's go further.
According to the head of the Beijing University Graduate School of Public Health, there are at least 40 million people in China who live just like the Surmang Khampa Tibetans. Remote places with incomes around 1¥RMB/day. The problem is no one ever sees them. Surmang Foundation is changing that.
But if the need is so great, why are other donors and foundations not working in this remote place? It is a difficult place to work, as the dearth of foreign organizations will attest. Grandfathered in since 1992, Surmang Foundation has the ability to commit for the long haul. The region has great challenges. This is why, among some other reasons, Surmang Foundation is one of the few if not the only international charity working in a Tibetan region.
At the same time, our good relationship, the Yushu Prefecture Public Health Bureau has thrown down the challenge to us, to really do something. And I believe with your help, we have risen to the occasion. But there is much to do and we must finish the job.
That's where this project comes in. The building and installation of these birthing centers is driving not only the patients to the centers for care, but it is also the focus of quality training resulting in quality care, for years to come.
But the job is not done. We need to complete the work, and install 3 more birthing centers next year. Your continued help will continue to train doctors both in our own clinic and in the township hospitals. I believe we've demonstrated the need, the opportunity and the management delivery system to get this job done. Now we just have to continue the work. Please help.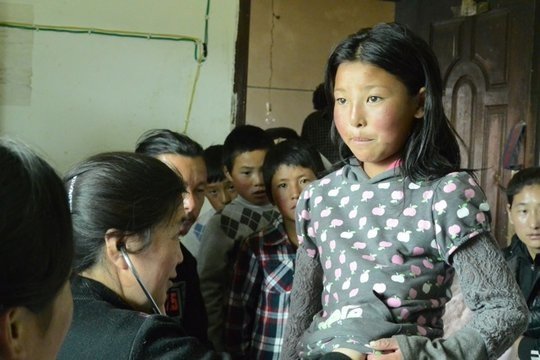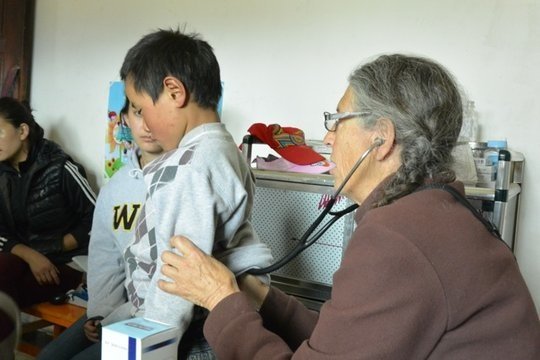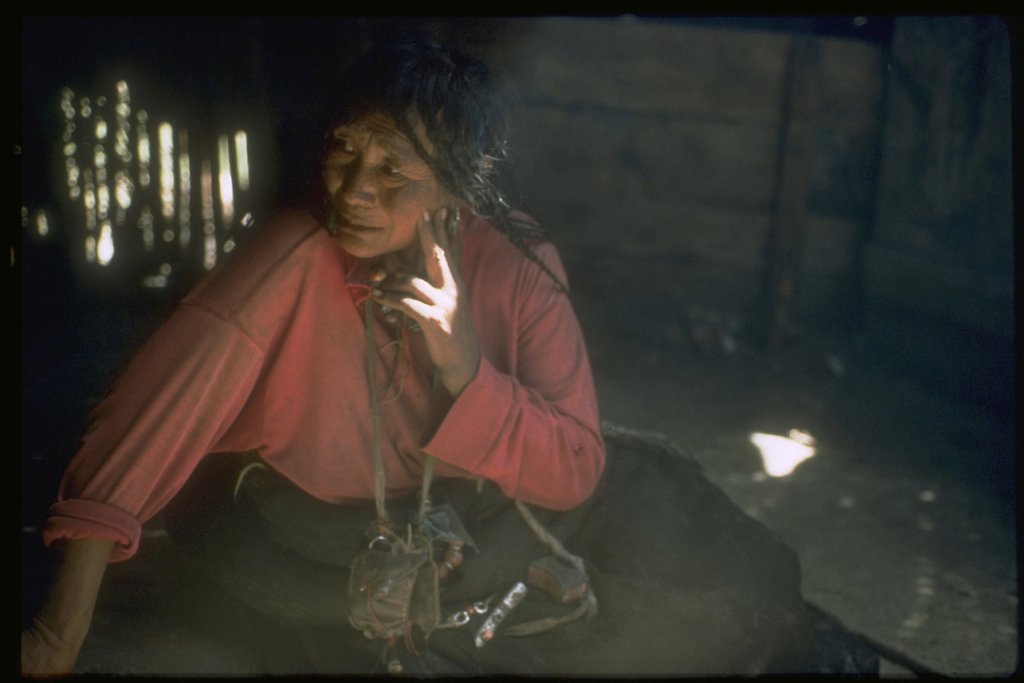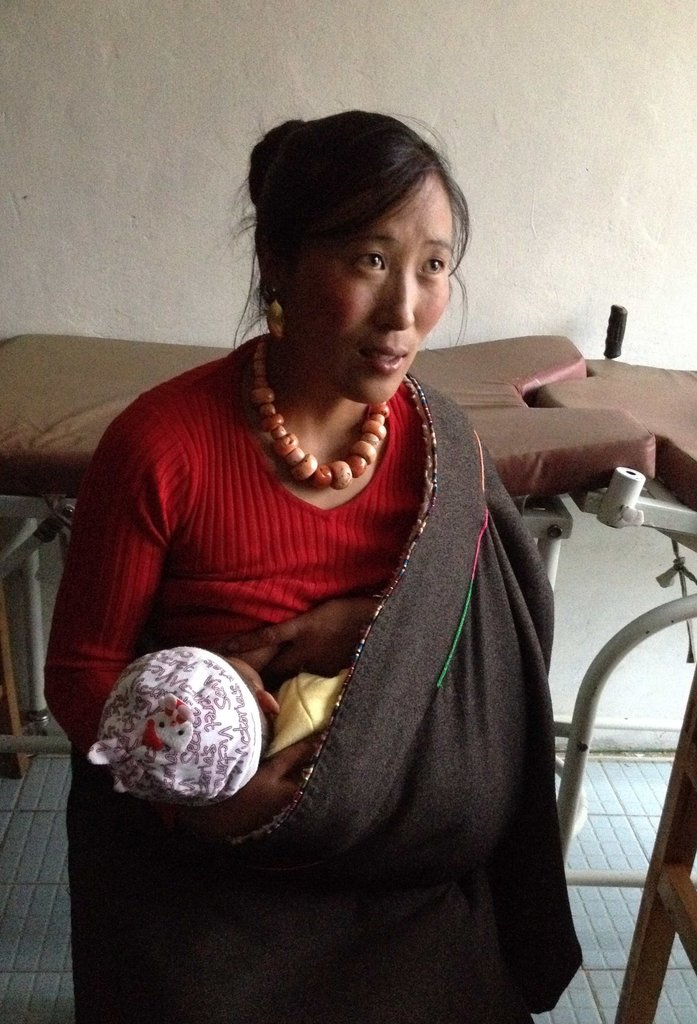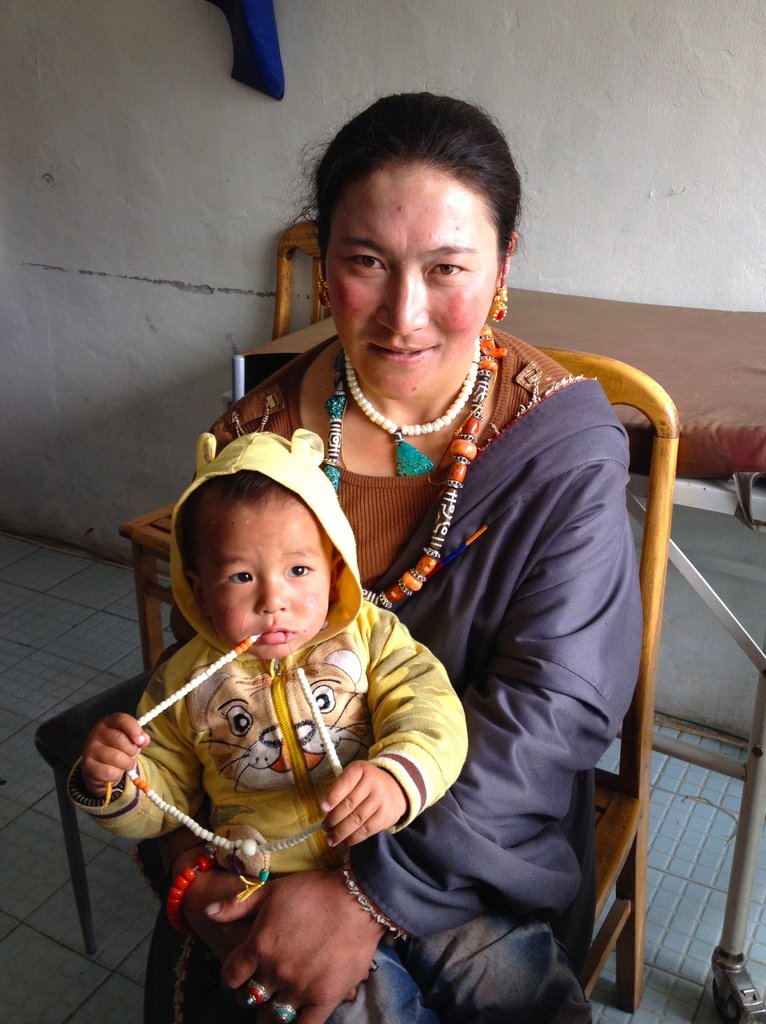 Links: